Sponsored
Heat, Empire Records, and the Best Movies Free on Plex in January
Check out the cream of the crop heading to Plex this month, including Daveed Diggs and Rafael Casal's Blindspotting, Michael Mann's Heat, L.A. Confidential and The Perks of Being a Wallflower.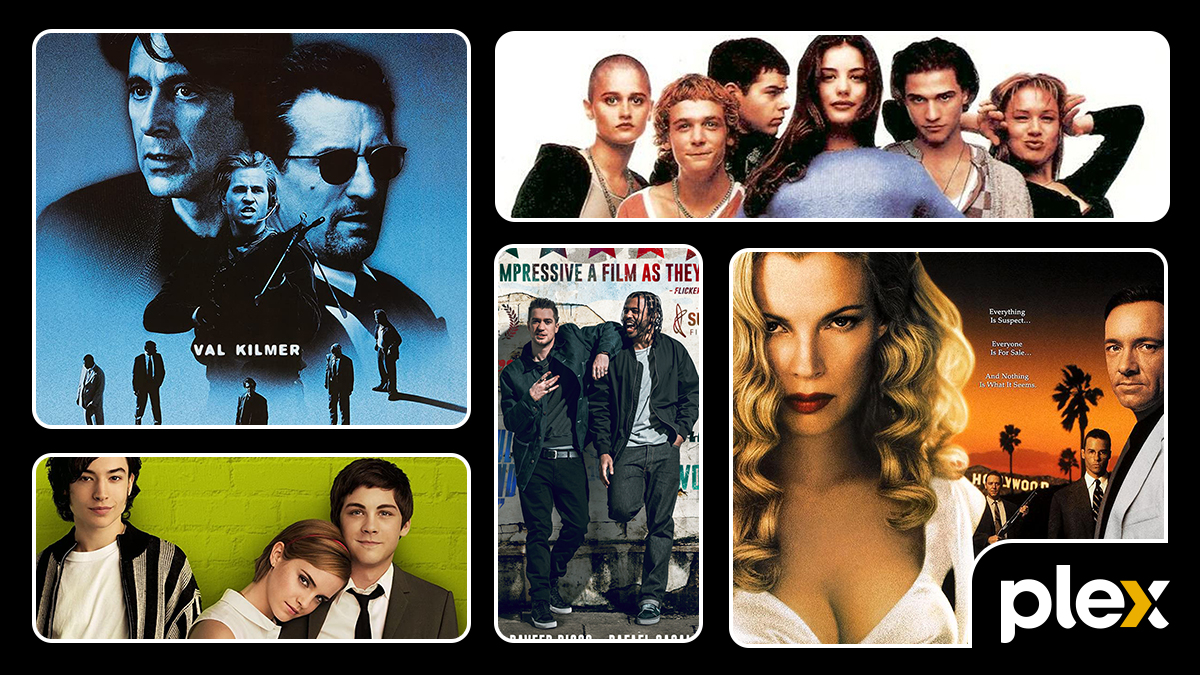 This article is presented by: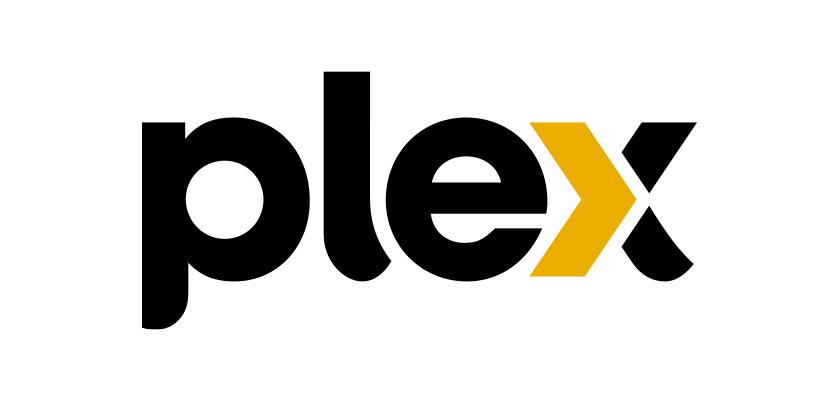 With the holiday season behind us, we're now officially in the New Year. Our New Year's resolution? Watch more movies! Thankfully, Plex is here to help us achieve this cinematic-minded goal!
Plex offers a one-stop-shop streaming service offering 50,000+ free titles and 300+ of free-to-stream live TV channels, from the biggest names in entertainment, including Warner Brothers Discovery, NBC Universal, Paramount, AMC, A+E, BBC, Lionsgate, Hallmark Media, E.W. Scripps, A24, Relativity, Hearst, Rakuten, and Crackle. Plex is always overflowing with thousands of new and old familiar favorites on its platform and we're here to happily select the cream of the crop.
Plex is continuously offering up thousands of new movies and old familiar favorites to its platform and we're here to dutifully handpick the best of the bunch. This month, we've got coming-of-age staples, crime epics, and socially conscious hidden gems.
Make your way over to Plex TV now for the best free entertainment streaming and check back each month for Den of Geek Critics' picks!
Empire Records
Every day can be Rex Manning Day if you want it to be! This 1995 coming-of-age comedy is about a group of record store employees trying to save their independent business during a hectic day that includes an autograph signing event for washed-up '80s star Rex Manning. Featuring a killer cast of 90s heartthrobs including Liv Tyler, Rene Zellweger, and Rory Cochrane, and an even better soundtrack, Empire Records is a perfect '90s time capsule and a good representation of that era's teen-focused comedies.
Watch Empire Records for free on Plex now!
Heat
Michael Mann's crime drama classic Heat is all about De Niro vs Pacino, their first onscreen showdown after years of celebrated performances. Robert De Niro plays professional thief Neil McCauley, who just pulled off a massive heist with a body count, and Al Pacino portrays Vincent Hanna, the LAPD Lieutenant tasked with investigating the robbery. Isolated from those around them, the two men share much in common, but find themselves on opposite sides of the law, both intending on doing whatever's necessary to successfully complete their respective jobs. Featuring a stellar supporting cast including Val Kilmer, Jon Voight, Amy Brenneman, and many more, as well as hyper-literate dialogue and Mann's signature high-wire action sequences, Heat is one of the greatest films of the 90s and well worth a rewatch.
Watch Heat for free on Plex now!
L.A. Confidential
Another '90s classic, L.A. Confidential is a period piece adaptation of a James Ellroy novel that follows three LAPD officers (Guy Pearce, Russel Crowe, Kevin Spacey) as they attempt to solve a murder in 1950s Los Angeles while dealing with rampant, institutional police corruption. A well-executed film noir tale that takes special interest in the psychology of its characters, L.A. Confidential also offers incredible production design, an intelligent script, and lush cinematography. It's the kind of movie that demands the audience pay attention and rewards them immensely for doing so.
Watch L.A. Confidential for free on Plex now!
Blindspotting
This 2018 film written by, produced by, and starring Daveed Diggs and Rafael Casal is a stunning display of talent and an incisive piece of social commentary. The film follows a parolee (Diggs) who has only three days left on his sentence when he witnesses a police shooting that threatens to ruin a lifelong friendship with his increasingly erratic friend Miles (Casal), who is becoming more and more angered by the gentrification of his city. A smart buddy comedy that also happens to say a lot about police brutality, identity politics, and class warfare, Blindspotting is a hidden gem just waiting to be discovered.
Watch Blindspotting for free on Plex now!
The Perks of Being a Wallflower
An adaptation of the 1999 coming-of-age novel by Stephen Chbosky, The Perks of Being a Wallflower tells the story of Charlie (Logan Lerman), a teenager recently discharged from a mental health care institution who must navigate his freshman year of high school. Charlie meets stepsiblings Sam (Emma Watson) and Patrick (Ezra Miller), who take Charlie under their wing. The film is a heartfelt, sensitive portrayal of mental health struggles and features charming performances from its central trio, particularly from Watson, who adds depth to what could have been a routine Manic Pixie Dream Girl character. While the script might be cloying to some, its big-hearted earnestness will likely resonate with the confused teenager inside of you.