Features
Where You've Seen Guardians of the Galaxy 3's Will Poulter Before: Adam Warlock Actor's Best Roles
Before becoming the MCU's latest superbeing Adam Warlock, Will Poulter has played everything from a kid with a bad bee problem to a top-class pastry chef.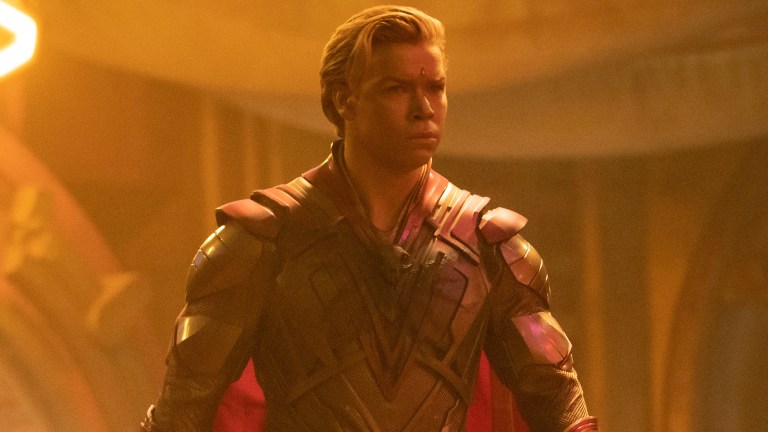 In Guardians of the Galaxy Vol. 3, James Gunn fulfills the promise he made at the end of Guardians of the Galaxy Vol. 2, when we spied a metal incubator in the chambers of Sovereign leader Ayesha (Elizabeth Debicki) that housed the artificial superbeing Adam Warlock. Now in the conclusion of Gunn's trilogy, Adam emerges – albeit prematurely – from his cocoon, charged by his mother and the High Evolutionary (Chukwudi Iwuji) with destroying the Guardians and returning Rocket (Bradley Cooper) to the latter, who created Rocket as part of his vile attempts at creating a perfect race.
Played by British actor Will Poulter, this version is quite different from the character most fans of Marvel Comics may be familiar with. While both are incredibly powerful cosmic beings, the print version (who debuted as Him in the pages of Fantastic Four in 1967) has vast superpowers, supreme intelligence, and is something of a godlike figure, capable of wielding the Infinity Gems and, like most godlike beings, capable of being tremendously self-serious and overbearing.
The MCU version of Warlock, for now, is not yet possessed of either the personality, moral compass, or experience that likely will – should he reappear on the screen – eventually evolve him into the Adam Warlock of the comics. The MCU's Adam Warlock is not fully formed, not very bright, and rather impetuous…a man-baby, if you will, although his character changes within the course of the film.
As for Poulter, the 30-year-old London-born actor launched his career in 2007 with a role in the independent comedy Son of Rambow, following that three years later with the part of Eustace Scrubb in The Chronicles of Narnia: The Voyage of the Dawn Treader. Poulter's deceptively youthful features hide a range that can go quite dark – in fact, he was initially cast as Pennywise in the film version of Stephen King's It, but dropped out when director Cary Fukunaga's departure delayed the project.
Prior to playing Adam Warlock, some viewers might know him from his recent TV appearances in the acclaimed limited series Dopesick and "Bandersnatch," the standalone "create-your-own-story" episode of Black Mirror. But he's also got several other high-profile movies on his resume, and here are five of them where you might have seen the MCU's newest superhero before.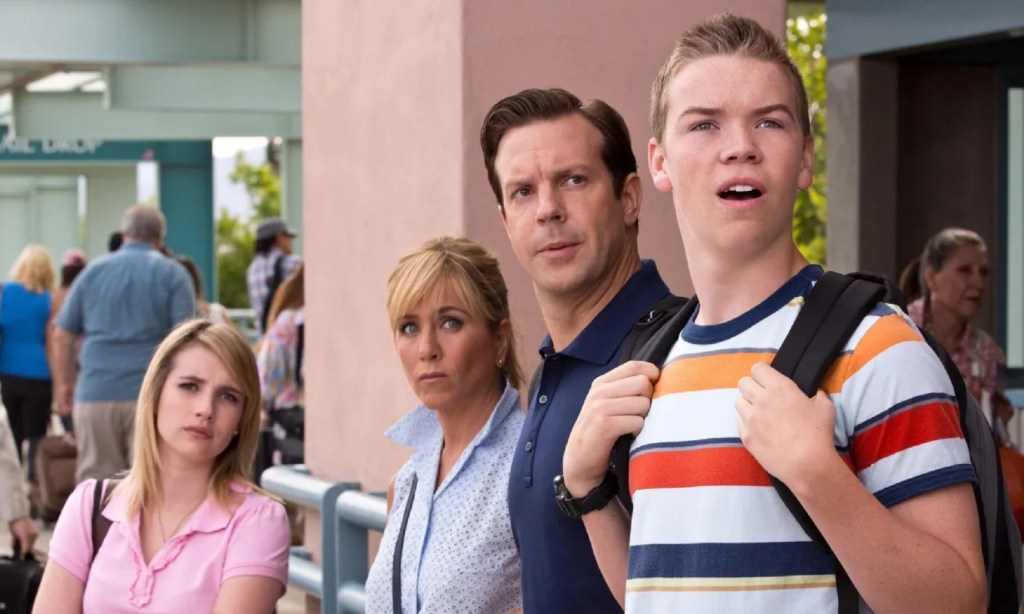 We're the Millers (2013)
Will Poulter's fourth movie and first major American project arguably started to generate real attention for him: despite uneven reviews, the movie grossed an astonishing $150 million in the U.S. alone, part of a $270 million worldwide haul. The film stars Jason Sudeikis as David, a low-level drug dealer who needs to travel to Mexico to pick up a new shipment and clear out his debts with his supplier. He enlists his stripper upstairs neighbor (Jennifer Aniston), a 19-year-old runaway (Emma Roberts), and another neighbor, the awkward Kenny (Poulter), to pose as his family for reasons.
Poulter earned a BAFTA Rising Star Award for his amusing performance as Kenny, whose main claim to fame in the picture is getting stung by a bee in that most sensitive of areas on a man's anatomy. But he still manages to stand out amidst a cast packed with comedic talent, including Ed Helms, Kathryn Hahn, Nick Offerman, and of course the future Ted Lasso.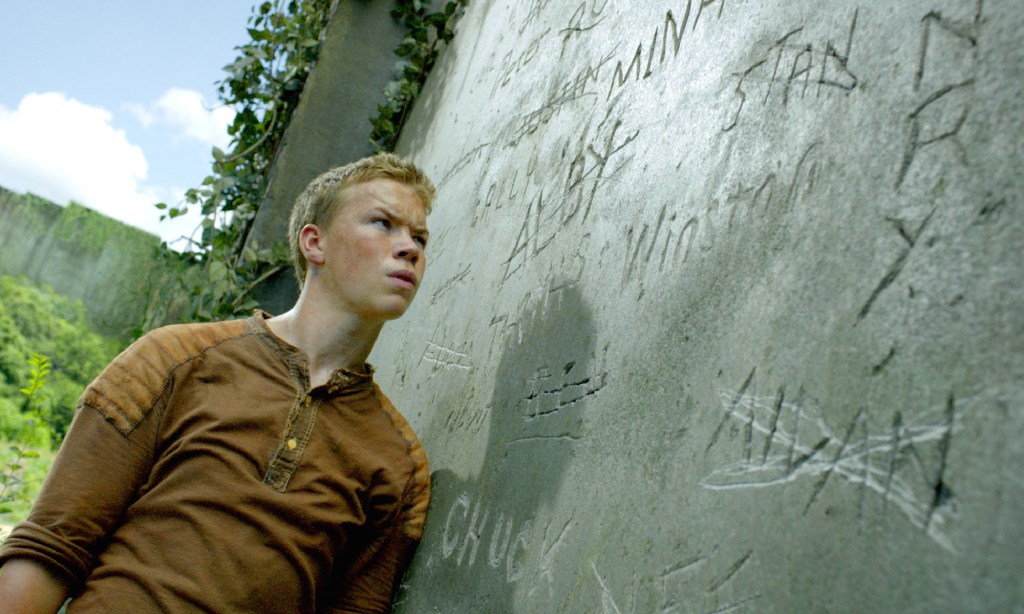 The Maze Runner (2014)
Like many of the Y/A dystopian or supernatural franchises that arrived onscreen in the wake of the success of Twilight and The Hunger Games, The Maze Runner trilogy (!) started out strong but sort of petered out toward the finish. Yet the first film, at least, holds up as a solid sci-fi thriller with an intriguing premise and some fairly well-defined characterizations, seasoned with some genuinely suspenseful action sequences.
As a group of teenagers struggle to survive in a lush meadow while navigating the massive labyrinth that keeps them trapped there, Poulter plays Gally, who insists that the group stay within the walls and goes head-to-head with Thomas (Dylan O'Brien), the protagonist who fights to recover his memories and find a way out of the maze. After doing largely comedies for the first few years of his career, Poulter pivots effortlessly to something darker and more intense – a sign of things to come (although a more heroic Gally resurfaced in 2018's finale, Maze Runner: The Death Cure).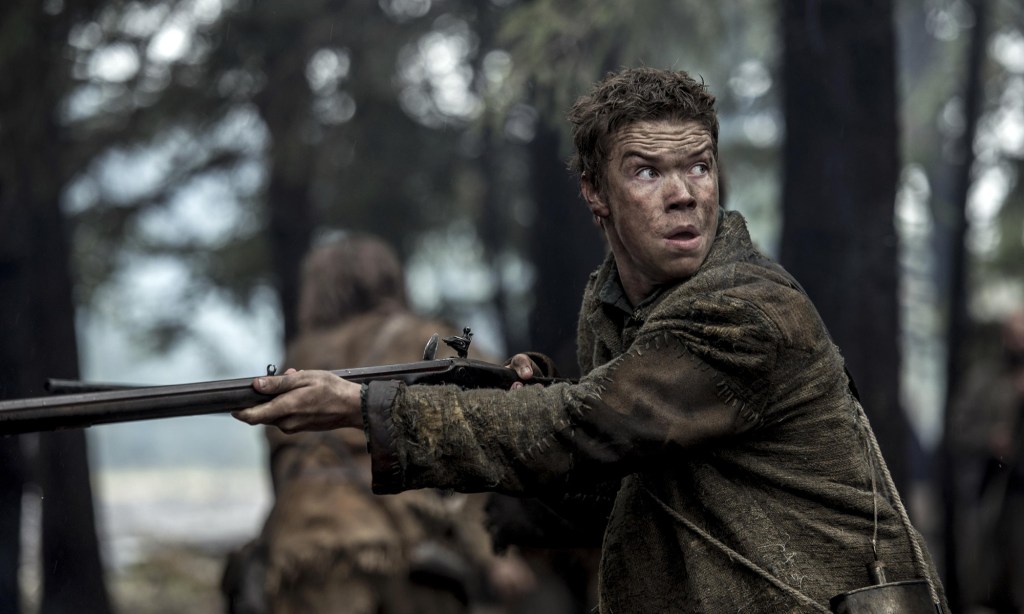 The Revenant (2015)
Alejandro G. Iñárritu's stark, uncompromising adaptation of Michael Punke's 2002 novel – itself a fictional look at events in the life of frontiersman Hugh Glass – is as beautiful to look at as it is visceral, brutal, and exhausting. Poulter plays Jim Bridger, a young trapper under the leadership of Leonardo DiCaprio's Glass who is one of the few survivors of an attack by a Native American tribe. When another survivor, Tom Hardy's Fitzgerald, wants to leave the badly wounded Glass to die (while also murdering Glass' son), he deceives Bridger into accompanying him.
In just his eighth feature film, Poulter frankly moves up into the big leagues, playing against the likes of top shelf talent like DiCaprio, Hardy, and fellow (at the time) up-and-comer Domhnall Gleeson. He holds his own remarkably well, effectively portraying a trapper torn between his sense of morality and his need to survive. But the genuinely conflicted Bridger would give way to something far more malevolent in Poulter's next major effort.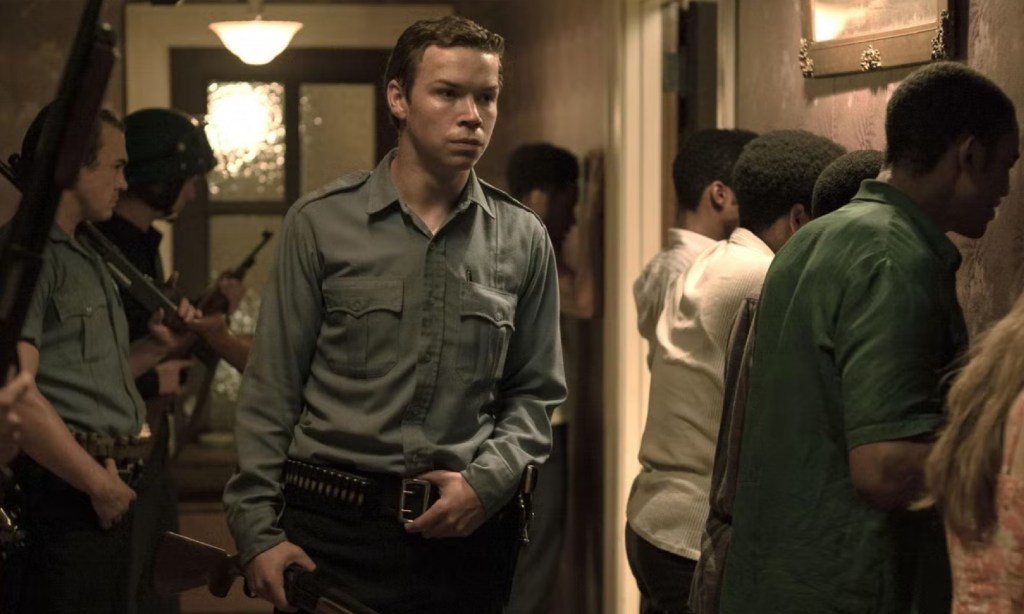 Detroit (2017)
Having successfully transitioned from younger, more comedic roles into complex adult fare, Poulter was both terrifying and stunning as racist police officer Philip Krauss in director Kathryn Bigelow's harrowing, fully immersive recreation of the 1967 Detroit Riot. As city officials struggle to contain the rioting – brought about by a police raid on a nightclub – Krauss and several other law enforcement officers find themselves at a hotel, where Krauss terrorizes the occupants and attempts to cover up his own cold-blooded murder of an innocent man.
Poulter is simply a primal force of nature in the film, representing all the worst that can come out in people who are theoretically supposed to uphold the law and seek justice, but who are too often twisted by their own bigotry and addiction to power over others. It's easy to see from this why Poulter was the first actor cast to play Pennywise in It; the sheer amorality and malevolence he delivers in Detroit could perhaps only go from here into the realm of the inhuman.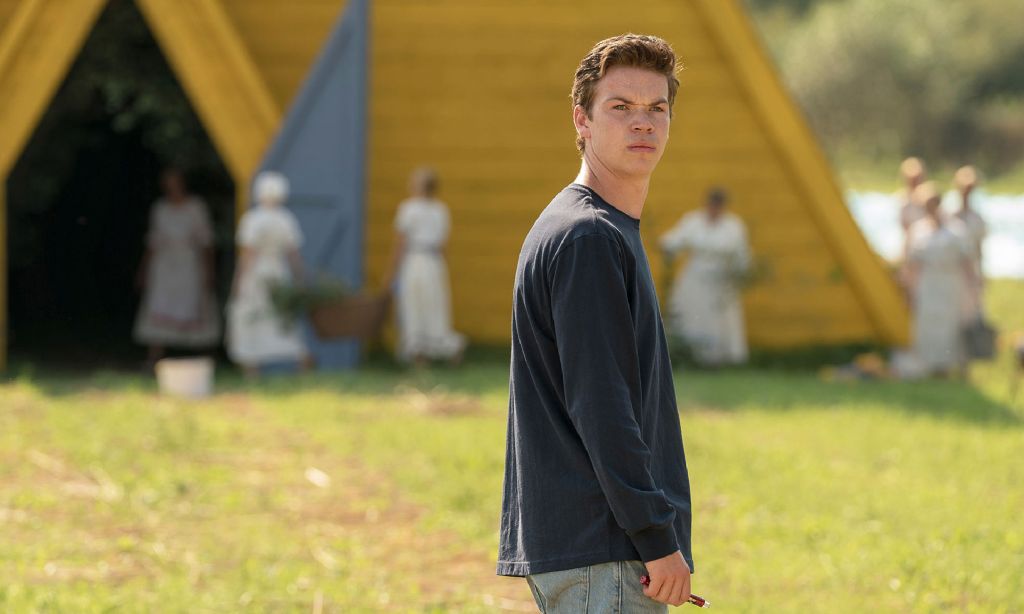 Midsommar (2019)
The second film from horror auteur Ari Aster, following his breakout debut Hereditary, goes full folk horror (with a heavy dose of The Wicker Man) as four students – led by dysfunctional couple Florence Pugh and Jack Reynor – find themselves at the mercy of a secretive Swedish commune that thrusts the unwitting protagonists into the middle of some very frightening ancient rituals.
Poulter plays Mark, the crassest and arguably stupidest of the four, who only comes along on the trip for partying purposes and ends up urinating on a sacred tree. He pays for his transgression with his life and face – which is turned into a handy mask – and to be honest, you can't feel that sorry for the lout. Following Detroit with this reaffirmed Poulter's ability to play some truly unlikable characters…although his more recent work like the conflicted pharmaceutical salesman in Dopesick and, yes, even Adam Warlock in Guardians Vol. 3, point the way to more layered fare ahead.
The Bear (2023)
Will Poulter told Variety that he "literally begged" to be on the second season of the hit FX dramedy about the hectic world of fine dining. Playing Luca, a dessert chef based in Copenhagen, Poulter trained at three London restaurants to prepare for the role, including Black Axe Mangal, which he described as "maybe the most satisfying day of work I've ever had in my life."
In The Bear season 2, Poulter's Luca is tasked with teaching up and coming pastry chef Marcus new techniques in preparation for the opening of the show's titular restaurant. In their scenes together inside a state-of-the-art kitchen, we're treated to a more subtle but commanding performance from Poulter, showing his range when juxtaposed with his more over-the-top Adam Warlock.
Guardians of the Galaxy Vol. 3 is out on Disney+ now.