Features
George A. Romero's Twilight of the Dead: 13 Directors Who Could Helm the Zombie Sequel
George A. Romero's last zombie screenplay needs a director -- here are some ideas for who should get the gig.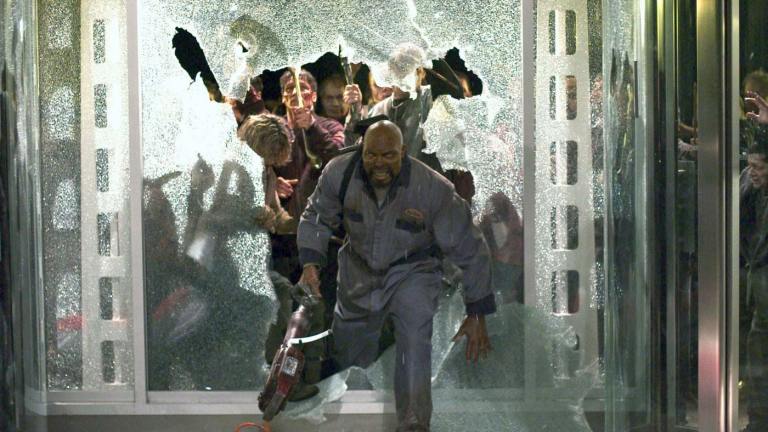 Legendary filmmaker George A. Romero may have left this plane of existence in 2017, but his legacy — the post-apocalyptic zombie movie genre that he created — lives on. According to the THR, Romero was working before his death on Twilight of the Dead, a film that would have been his final statement on the subject and the last installment in the series that included the groundbreaking Night of the Living Dead (1968), Dawn of the Dead (1979), Day of the Dead (1985), and others.
Now Romero's widow Suzanne, who has been developing the script that her late husband started with three other writers, is ready to meet with directors for the project. Details on the plot remain secret, except for this tantalizing line: "The story is set in a decimated world. Life has all but disappeared. But there still may be hope for humanity." Romero reportedly wanted to explore what came next after the end of 2005's Land of the Dead, which saw the arrival of an intelligent zombie leader.
Romero's zombie universe has been expanding recently — at least on the page. His son, George C. Romero, is currently writing comics for Heavy Metal magazine that tie into his father's mythology, while The Living Dead, an epic novel started by the elder Romero but never finished, was completed by author Daniel Kraus and published last year. It's only fitting that his final cinematic iteration see the light of day as well — even if he can't direct it. The question is, who can?
We thought about who's hot in horror now, who has the skills and talent, and who could have the vision, and came up with a list of directors we think could do Twilight of the Dead justice. See if you agree with our picks, and if you have some of your own filmmakers you'd like to see bring Romero's last Dead film to life, let us know in the comments!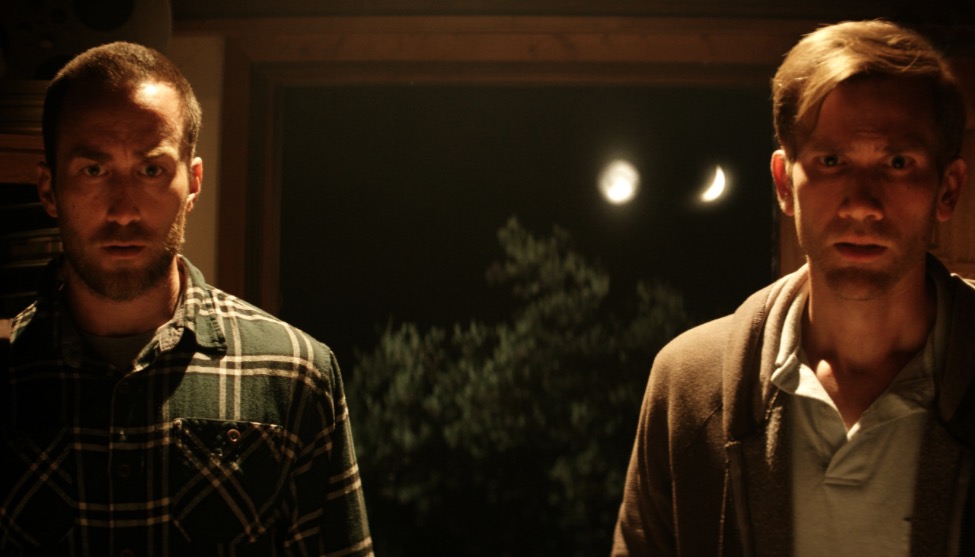 Justin Benson/Aaron Moorhead
The pair behind the recent, excellent Synchronic — as well as other efforts like Spring and The Endless — have shown an increasingly ambitious vision over the course of their four feature films. They're currently working on their biggest project to date: directing six episodes of Marvel's Moon Knight series. We suspect that Twilight of the Dead would hit a genre sweet spot for this pair.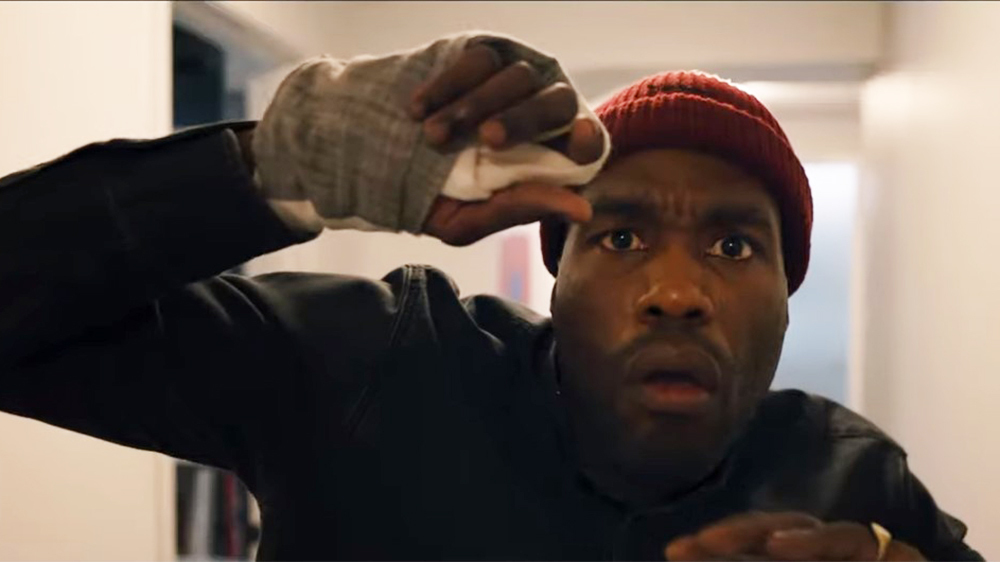 Nia DaCosta
Like Benson and Moorhead, DaCosta showed an incredible grasp of atmosphere and tone with her independent debut, Little Woods, which in turn led to her landing the upcoming Candyman sequel. Candyman isn't even out yet, and DaCosta has her next job lined up: directing the Captain Marvel sequel, which is officially titled The Marvels. We'd love to see DaCosta combine the moody intimacy of Little Woods with Romero's dystopian vision.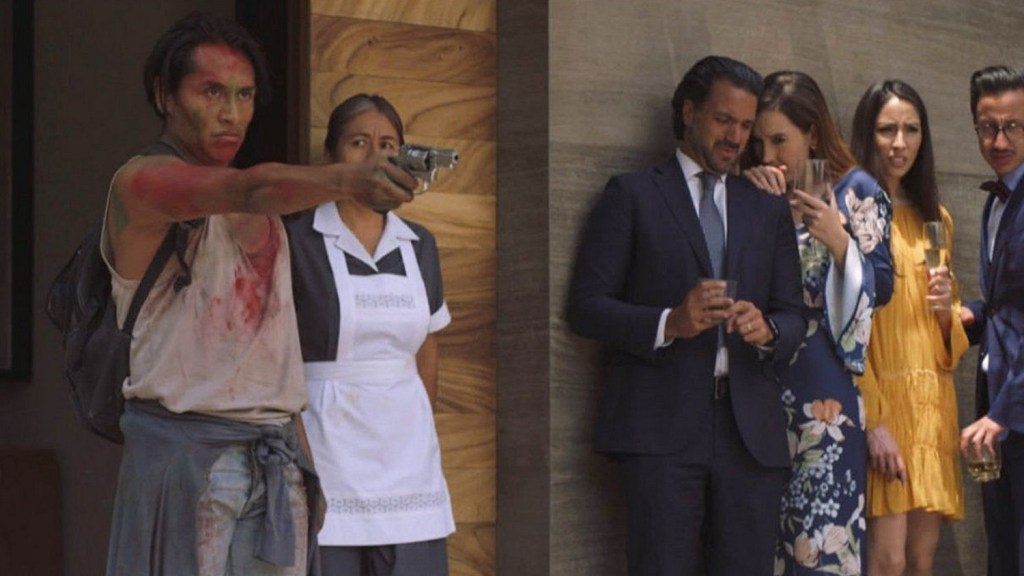 Michel Franco
He'd probably never do it, but after seeing Michel Franco's devastating new film, New Order, we'd be very interested in what he would do with Romero's material. New Order was a dark vision of a collapsing society (set a few years in the future in Franco's native Mexico), hinting that what comes afterwards is only worse. The intense brutality of his film might shock even Romero diehards, but Franco has not shown much interest in genre films — at least not yet.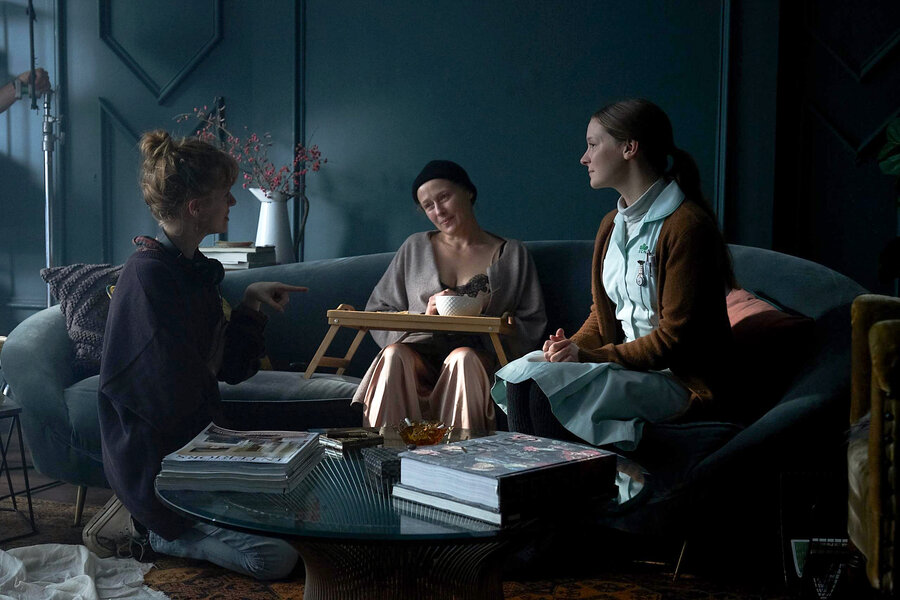 Rose Glass
Glass made her directorial debut last year with the stunning Saint Maud, which wowed audiences at several festivals before finally being released earlier this year on demand. The deeply disturbing mix of psychological and visceral horror was a mix of the profane, the grisly, and the surreal, topped with an astonishing performance from Morfydd Clark in the title role. We have no doubt Glass would bring the same distinctive style to the conclusion of Romero's story.
David Gordon Green
David Gordon Green directed comedies, dramas and thrillers before revitalizing one of horror's most iconic brands with his 2018 sequel to the original Halloween. With two more Halloween entries and a follow-up to The Exorcist on his schedule, it only seems obvious that the filmmaker get a chance to bring his gritty, down-to-earth approach to the Romero mythos.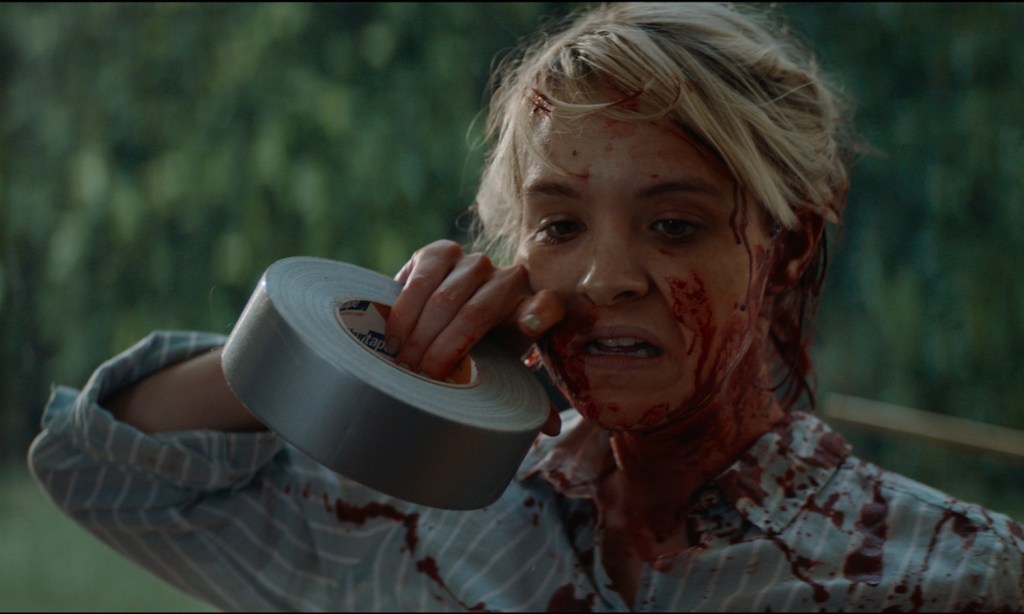 Brea Grant
A talented actor, writer, and director whose big break came in the role of Daphne Millbrook on Heroes, Grant recently directed the pitch-black comedy 12 Hour Shift, and both starred in and wrote the darker Lucky. The former in particular showed her flair for juggling both the grisly and the humorous, as well as a sizable cast on a smaller budget — resources she's probably ready to bring to a larger canvas.
Natalie Erika James
James blew us away last year with her first feature, Relic, a dread-inducing yet ultimately moving story about the grief and horror of watching one's parent slowly deteriorate from dementia. James' devotion to character and the film's central metaphor — the house in which the parent lives slowly rotting and twisting in on itself — bode well for James' ability to handle the more epic scope of Twilight of the Dead.
Jim Mickle
Jim Mickle has made a string of striking independent films like We Are What We Are and Cold in July, but the one that we should talk about is Stake Land, an epic tale of humans struggling to stay alive amid a pandemic of vampirism that was similar in some ways to Romero's Dead films. He's currently the creator and showrunner of the upcoming Netflix series Sweet Tooth, another post-apocalyptic allegory, and it's not too much of a leap to see him helming one final zombie spectacle in Romero's name.
Greg Nicotero
Greg Nicotero got his first makeup effects job on Romero's classic Day of the Dead, so it would only be right in some ways for him to take the torch and direct his mentor's final work. He's still one of the top makeup effects wizards in the world, and he's also directed some 31 episodes of The Walking Dead, so his experience with both zombies and filmmaking is vast — perhaps more than almost anyone else on this list.
Jordan Peele
Jordan Peele's brand of socially conscious horror has already been on display in two excellent movies — Get Out and Us — and jibes strongly with Romero's own use of the genre as social criticism and commentary. Plus Romero cast Black men as the heroes in the first three Dead films — which was pioneering in horror even as late as 1985 — and arguably helped in some small fashion to pave the way for progressive filmmakers of color like Peele to do the same decades later.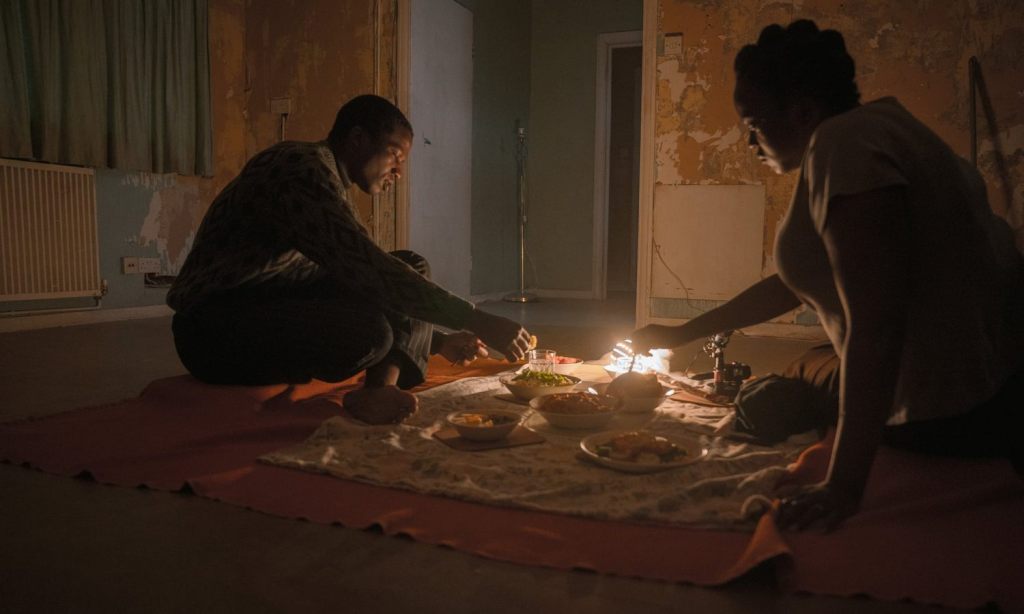 Remi Weekes
Making his feature directorial debut with His House, a frightening tale of two South Sudan refugees who discover evil lurking under their decrepit London flat, Remi Weekes showed an amazing flair for filmmaking soaked in dread and atmosphere. Weekes used a ghost story to tell an underlying tale of immigration, assimilation and racism, so we'd be intrigued to see what kind of direction he would take Twilight of the Dead in.
Leigh Whannell
After working for years with James Wan on the Insidious films and others, Leigh Whannell directed the knockout The Invisible Man last year, imbuing the time-honored tale with a twist on the original narrative that made the story both fresh and genuinely frightening. Whannell knows not just how to tell a cracking good story, but how to extend and transcend the horror genre to break new thematic ground. His Twilight of the Dead would no doubt put a new spin on Romero's themes and narrative.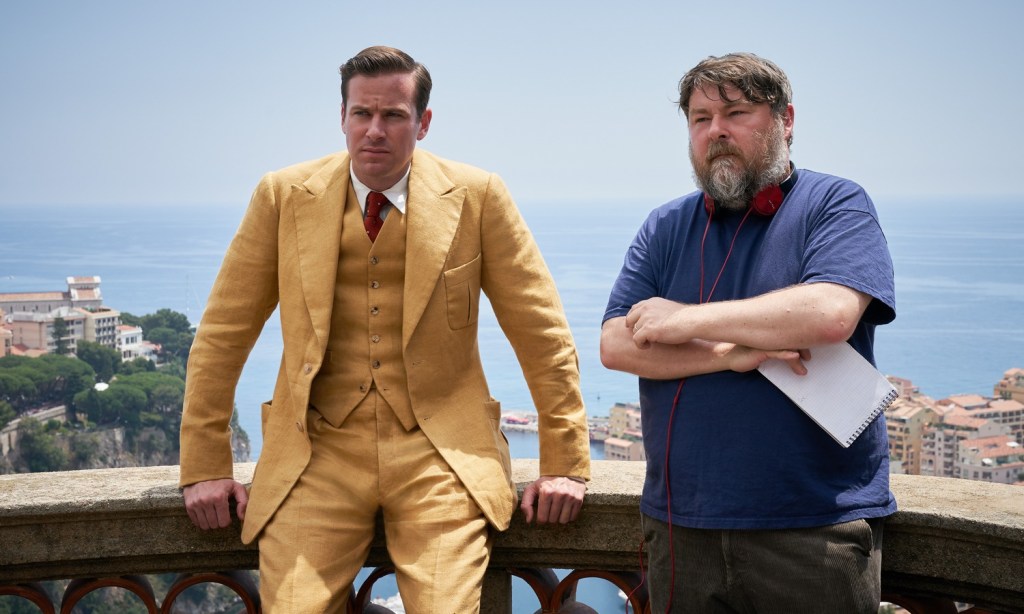 Ben Wheatley
Come on: who wouldn't want to see the director of Kill List, Free Fire and the new In The Earth tackle the deeply pessimistic world of George A. Romero? Ben Wheatley has shown a willingness to tackle all genres in all sizes (his next film is The Meg 2), but he's especially adept at horror — and at visceral violence that makes one squirm. He can also handle action, epic sequences and character moments, and knows how to tell a story…and the final story of the living dead is one we'd like to see him tell.