Sponsored
Dungeons & Dragons: Honor Among Thieves – Who Is Hugh Grant's Forge Fitzwilliam?
Hugh Grant reveals his take on the mysterious character he plays in Dungeons & Dragons: Honor Among Thieves.
This article is presented by Paramount Pictures.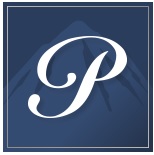 Hugh Grant needs no introduction, having appeared in scores of famous films over his decades-long career. After a breakout role starring in Four Weddings and a Funeral, Grant became known for his boyish good looks and charm, whether playing the romantic lead or something more nefarious. Among his roles, he's been a prime-minister (Love Actually), an aging pop star (Music and Lyrics), and a scheming and womanizing boss (Bridget Jones).
Those experiences made him a prime choice for the role of Forge Fitzwilliam, a "hero" almost as famous as Grant himself, and a leader of the city of Neverwinter. He was once the teammate of the bard Edgin (Chris Pine), barbarian Holga (Michelle Rodriguez), and sorcerer Simon (Justice Smith), some of the protagonists of Dungeons & Dragons: Honor Among Thieves. But now, Forge is on the opposing side of the film's heroes, and while trailers haven't revealed exactly what he's up to, viewers can take a guess that it's no good. Though the heroes may be a band of misfits trying to right a previous wrong, Grant's character starts the film from a position of power—and has no qualms about using that power to get what he wants. Den of Geek asked Grant about his experience in the film, and what viewers should be looking forward to.
Dungeons & Dragons has a long cultural history and a strong fantasy aesthetic. What did you most enjoy about working in the D&D world? What parts of the fantasy did you find most fantastic?
I'm slightly frightened of fantasy worlds, if truth be told. I can't really cope with this one we live in, let alone new ones. I wanted to do this film more because the script and writer/directors made me laugh.
Based on the trailer, you're playing a wealthy villain in a fantasy world in this film. What's the most fun part of being the known villain of the piece?
I would not call myself a villain. I would call myself misunderstood.
In a big fantasy film like this, there's a lot of interaction with sets and pieces that will be added to the film in post-production. What is the hardest part of working with special effects like that?
I was particularly terrified of one of the red wizards. She looked like my old art teacher, Mr. Pye. He was mad and used to paint us blue.
Were you familiar with D&D before being cast in the film? (If you are a gamer, do you have a favorite character from your own games?)
I'm afraid I'm not a gamer myself. Unless you include tennis.
The game Dungeons & Dragons is known for its improv at the table. I'd love to know how much improvisation you, as actors, were encouraged to do within the script. Are there moments we should be watching out for?
I think I bunged a few things in. It's hard to stop me. But on the whole, the script didn't need enhancements. They are very good writers.
Dungeons & Dragons: Honor Among Thieves opens in theaters on March 31.