Sponsored
Dungeons & Dragons: Honor Among Thieves – Justice Smith Explains Simon the Sorcerer
Justice Smith has gone from the world of pocket monsters to those of a more fantastic sort in Dungeons & Dragons: Honor Among Thieves.
This article is presented by Paramount Pictures.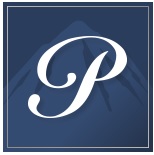 There are few creatures that Justice Smith hasn't played opposite in his film roles. He's worked with dinosaurs in Jurassic World: Fallen Kingdom and buddied up with Pokémon in Detective Pikachu. With Dungeons & Dragons: Honor Among Thieves, he's added dragons—and a multitude of other fantasy monsters—to his resume. He spoke with Den of Geek about his character and his favorite location in the film.
Den of Geek: You play Simon, the party caster, a half-elf sorcerer. What can you tell us about Simon?
Justice Smith: Simon doesn't really have a lot of control over what he can cast. Sorcerers are born with magic in their blood and run on intuition. Wizards are scholars, and they learn magic. Simon's a descendant of wizarding blood, the scholarly line, and he is an incredibly powerful sorcerer. The only thing that gets in his way is his lack of self-confidence. So he goes on this journey to learn how to be better at that.
Gamers know that we keep our casters in the back because they're the characters that are most likely to get injured in combat. Did you end up having that kind of role?
We kept it in line with the game. Any time Simon is on the offensive, it's always through his magic from a distance. But I did get to do a lot of stunt work. Not really fighting, but a lot of falling, I'll say. So that was fun.
I did have an amazing stunt double named Ben who I worked with before on Detective Pikachu. But for the most part, the directors wanted to be able to catch my face and my reaction. So a lot of [the stuntwork] is me. I love doing harness work. There are a couple times where I thought, no, I would fully break my limbs if I did that.
What can you tell us about your magic?
It's really cool when you do a spell on another person, and that person just has to act like it's affecting them. It feels like when you're in school and you're playing pretend on the playground. You make up rules, like "I have a forcefield, and your spell bounces off!" It was exactly like that: "I use a spell that froze you in place. You can't move." There's a staff that I use throughout the film that lights up—and it actually did light up, which was cool.
You've worked with Pokémon and dinosaurs—how did dragons measure up?
Equally as scary! It's amazing to see how these special effects teams create the puppetry around these fantastical creatures. In all three of those films, the directors really set out to make us as immersed as possible. While there was some green screen, there was a lot of practical reference. In Jurassic World: Fallen Kingdom, when we were doing surgery on Blue, the raptor, that was an actual giant, raptor puppet that blinked and cried and sweat. On Detective Pikachu, we had a lot of puppetry. The scene where I'm walking through the grotto trying to take Pikachu to get healed, I'm holding an actual furry Pikachu puppet.
It was the same on [Dungeons & Dragons]. There were like so many people walking around the set dressed as these characters. The animatronics that go into it—it's like a giant mascot suit on steroids. It's incredibly detailed; the eyes can blink, and the jaw can move. It's pure artistry.
Where was your favorite location to film?
Northern Ireland is incredibly beautiful. There's a beautiful forest and we get to ride horseback through it. But there's one location where our team stops by an old cottage built right in front of a giant mountain. It looks CGI in the movie, but it's fully real. They fully built the cabin there. The mountain is right there in front of your face. It's incredible.
What was your horseback training like?
That took about a month of training. The horses are pretty trained. So really, we just had to learn how to stay on the horses. I loved my horse. His name was Shrek. He was very sweet, and a little stubborn, but I liked that, because it teaches me how to be more assertive.
Were you a gamer before the film?
I'm a huge gamer guy. I love video games specifically, but I also love board games. I do a lot of escape rooms. We played [D&D] once with the cast and the directors before we did the film. We got to do a campaign that was what would happen after the sequence of events in the film. So we improvised as our characters and created a story. It was like research because we got to delve into our character's psychology more. D&D is very similar to acting, where you create your own character and create your own backstory based on a script. You feel them out, and you learn things about them along the way.
Out of all the characters in the film, which one is the most likely to get everyone else into trouble?
I would say probably Edgin, because he's a bard and he has a lot of charisma. So he would create plans and have a conviction in the explaining of the plan—and then the plan might not work out.
Dungeons & Dragons: Honor Among Thieves opens in theaters on March 31.