Features
Don't go out at night! The 7 best after dark movies ever
It's officially the darkest day of the year, so we're barricading ourselves indoors to celebrate our favourite night-set thrillers...
As the great Ray Charles once sang, "night time is the right time"… In Curfew, a Sky original production, it's also the time when a band of desperate individuals must race for their chance of freedom.
The show is set in a world where a state enforced curfew keeps people locked indoors overnight, because bad things happen after dark. Against that backdrop, the likes of Sean Bean, Miranda Richardson and Billy Zane embark on a deadly street race across the UK where the prize is the most coveted thing of all: freedom. But since the race happens at night, all the drivers and their teams aren't just risking capture by the authorities, they're risking their lives.
In honour of Curfew racing onto Sky One in 2019, we're looking back at some of the best films that take place under the cover of night. From terrifying horror classics to star-making low budget sci-fi, this is our pick of the best movies that take place away from the light of day…
Near Dark (1987)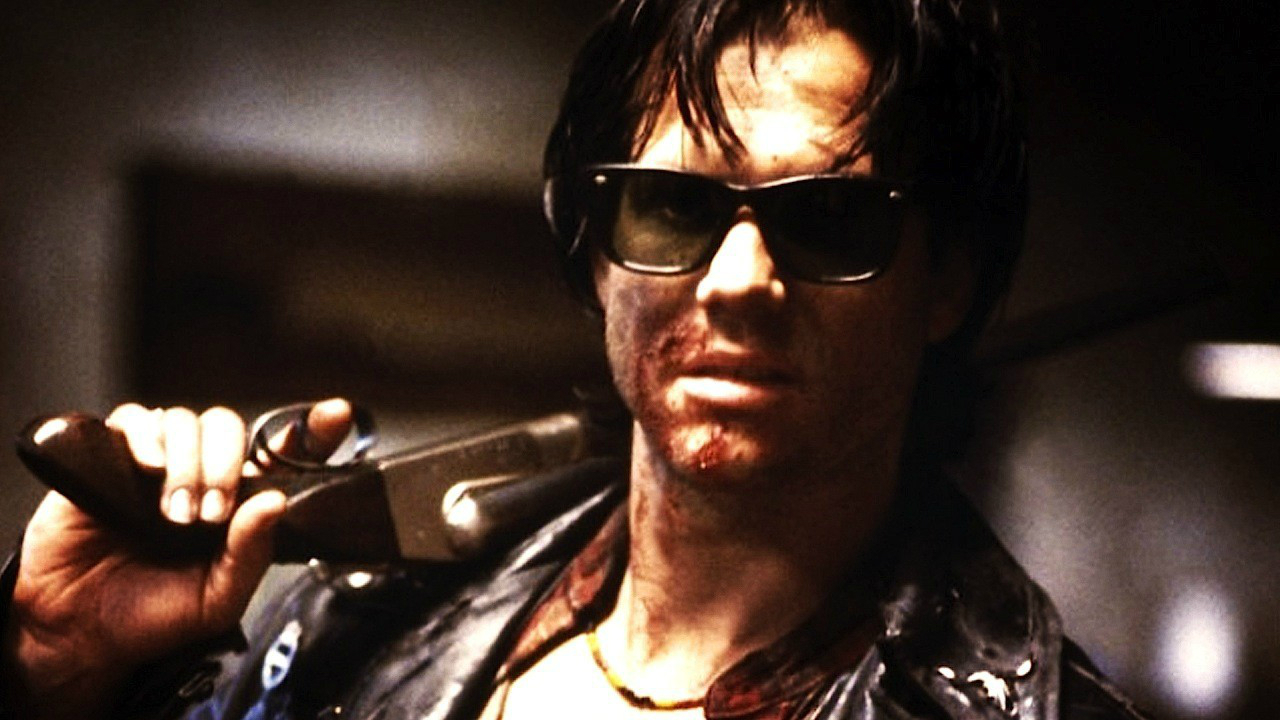 One of the best vampire movies ever made, Near Dark is both a scary nocturnal thriller and a neo-Western. Hurt Locker director Kathryn Bigelow helmed this muscular tale of a violent gang of outlaw vamps that forcibly recruit Caleb (Heroes' Adrian Pasdar) and try to make him embrace their bloody ways. Released in the wake of The Lost Boys and Fright Night, Near Dark failed to capture their box office success. No matter, for in hindsight, it's the superior film, with great turns from Bill Paxton and Lance Henriksen. It's had an appropriately long afterlife.
Attack The Block (2011)
Comedian Joe Cornish wrote and directed this ace alien invasion comedy that takes place over one frantic night on a South London council estate. A gang of teenagers have to fight for their lives against feral monsters (with shining blue mouths that look brilliant against the nocturnal background). Fast, funny and just frightening enough to make the monsters a credible threat, it's a worthy horror comedy in the mould of Shaun Of The Dead. It also provided a platform for future sci-fi royalty John Boyega (Star Wars) and Jodie Whittaker (Doctor Who)!
30 Days Of Night (2009)
30 Days Of Night started life as a comic by Steve Niles and Ben Templesmith with a simple, smart premise. What if vampires – rarely fans of daylight – moved to an Alaskan town which won't see the sun for another month? The answer, of course, is total bloody mayhem with the locals forced to hide in the dark. Produced on a comparatively slim budget, the film was only a minor hit, but it paved the way for a brief franchise.
Pitch Black (2000)
This low budget sci-fi thriller propelled Vin Diesel to stardom and introduced audiences to the character of hyper-violent criminal (with, if not a heart of gold, then at least a reluctant moral compass) Riddick. When the ship carrying Riddick to prison crashes on an alien world plagued by monsters that only come out after dark, he and the other survivors must band together to make it out alive amidst a total eclipse. Luckily for them, Riddick can see in the dark thanks to his modified eyes. Pitch Black spawned two sequels, but they never quite captured the stripped down magic of Riddick's first outing.
The Warriors (1979)
"Warriors, come out and plaaaay!" Walter Hill's flamboyant thriller remains one of the most iconic films of the 1970s. At a summit designed to unite the gangs of New York, Cyrus (Roger Hill) is shot dead and the blame is placed on The Warriors, who are forced to make the dangerous journey back to their home turf of Coney Island on foot overnight – some 27 miles of angry cops and bad gangsters. Blessed with a brilliant electronic soundtrack and a stylish aesthetic, it's no wonder Warriors tees are still proudly sold on Coney Island to this day.
It Comes At Night (2017)
One of the standout horror films of 2017 (and that's saying something in the year of Get Out), It Comes At Night finds a family hiding out in a cabin in the woods (rarely a good idea) from a deadly outbreak. Forced to extreme actions to survive, they're understandably worried when a stranger appears at their front door. The most important thing is that no-one sets foot outside the house at night – and, well, you know that's not gonna last… A bristling slice of genuinely frightening horror, it's a modern masterpiece.
The Purge (2013)
The Purge has an irresistible premise – and one that has so far inspired three sequels and a TV show. For one night a year, all crime is legalised as part of a societal way of purging negative emotions. In practice, this usually leads to gangs of masked, murderous marauders stalking the streets, while scared civilians hide inside. As the series has progressed, they've upped the satire, but the original remains a smart, scary example of pure b-movie thrills with a social conscience.