Features
Doctor Strange 2: The Marvel Sequel That Hasn't Happened
With Avengers: Infinity War upon us, let's look at the curious case of Doctor Strange 2...
This article comes from Den of Geek UK.
Spoilers for Doctor Strange ahead…
Back in 2016, Benedict Cumberbatch finally took to the screen as Marvel's master of the mystic arts, Doctor Stephen Strange. After years of casting rumors linking him to the role, and a production delay from Marvel Studios to allow for his other commitments, Cumberbatch made a big impression in Doctor Strange as the eponymous surgeon-turned-sorcerer.
The reviews and the box office returns were strong, and director/co-writer Scott Derrickson was rightfully lauded for delivering such an enjoyable film from one of Marvel Studios' more risky gambles. Second only to James Gunn's amazing achievement with Guardians Of The Galaxy, the Doctor Strange movie did remarkably well to take a character that wasn't a huge deal to the general public and repackage him as a potential Avenger that everyone is happy to see again.
Here we are, though, two years later, and there is no sign of Doctor Strange 2 being formally slotted into the grand Marvel Cinematic Universe scheme. What gives? Below are some thoughts on Doctor Strange's life so far in the MCU, and why we haven't yet heard an official announcement of a second solo cinematic outing for the sorcerer supreme…
The story so far
The Doctor Strange movie, as you probably remember, took us through the origin story of its title character. We saw Strange travel to Nepal, learn from Tilda Swinton's Ancient One about the vast complexities of the universe, and then face off against his first big baddies.
Mads Mikkelsen's Kaecilius was the first sinister sorcerer to battle Strange, and he summoned an even bigger baddie to help him: Dormammu, a giant head/cloud from the Dark Dimension, who showed up towards the end of the movie and announced his intentions to engulf Earth. Using the Eye of Agamotto (aka The Time Stone), Strange created a temporal loop to frustrate Dormammu and 'bargain' him into surrendering. Dormammu left and took Kaecilius with him, and the day was saved.
This being the Marvel Cinematic Universe, the film couldn't end without giving us a little sequel tease. At the very end of the credits, we saw Chiwetel Ejiofor's Baron Mordo visiting a minor magical character from earlier on the film (Benjamin Bratt's Pangborn, a paraplegic who used sorcery to heal himself).
Mordo had been growing increasingly uncomfortable with the Ancient One's teachings and Strange's attitude throughout the film, and here was the ultimate proof that he was becoming a villain: Mordo stripped Pangborn of his powers, left him immobile on the floor, and declared that there were "too many sorcerers" currently in operation. This seemed like a clear tease that a sequel would follow, and that Mordo would be on a collision course with Strange.
The sequel chatter
We may not have seen a Doctor Strange sequel yet, or even heard an official announcement of its existence, but that hasn't stopped the chatter. Pretty much everyone involved in making Doctor Strange has been asked by an interviewer, in the years since its release, what they would like to see in a sequel.
Derrickson, who directed and co-wrote the movie, seems to be full of ideas. Speaking to Den of Geek UK, Derrickson confirmed that he has a lot more stories he would like to tell involving Doctor Strange.
"I love the character," Derrickson said. "I love the visual possibilities, and I know the comics so well – [the first movie is] the tip of an iceberg. There's so much progress that can be made."
Derrickson also revealed to us that the relationship between Batman Begins and The Dark Knight has a huge influence on how he envisions Doctor Strange 2. "What made The Dark Knight so great was that the origin story of Batman had been well-told, and then it was time to bring in a villain where you really got to go deep," Derrickson said. "And not just the Joker, also Two-Face. It was a more visceral experience, I'd love to be able to do that for Doctor Strange."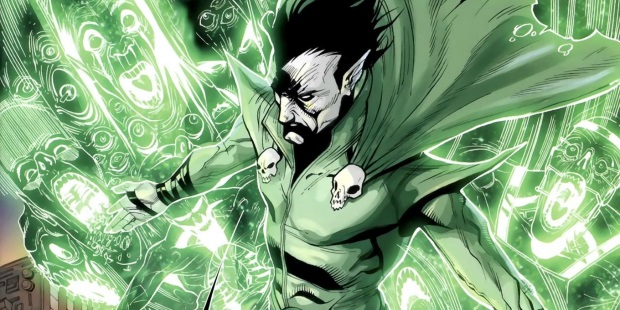 Speaking to IGN, Derrickson revealed another idea that he has for Doctor Strange 2: "I really like the character of Nightmare", he said, "and the concept that the Nightmare Realm is a dimension."
The Nightmare Realm (known as the Dream Dimension in the comics) is a dimension that humans unknowingly visit in their sleep, which sounds like a brilliantly scary concept to explore in the sequel to Doctor Strange. Nightmare, pictured above, is the creepy character that rules this realm.
Also, in conversation with Screen Rant, Derrickson spoke about the characters he would like to bring back in Doctor Strange 2:
"Mordo obviously. I mean, I get a rush every time I see that end tag scene. And I also really like the idea of Pangborn coming back. I think Benjamin Bratt's an amazing actor, and watching that scene with him I just felt the desire to see him return. I actually really like the Hamir character. He never says anything, you know? He's got a disability, but he's a master of the mystic arts. I have a feeling that guy's got some secrets up his sleeve that I'd like to learn more about. And he's a minor character from the comics."
With Mordo turning bad and Nightmare emerging as a powerful new villain, it's possible to imagine how Doctor Strange 2 could up the ante for its protagonist in the same way that The Dark Knight did for Gotham's caped crusader. But, as of yet, Doctor Strange 2 remains unannounced.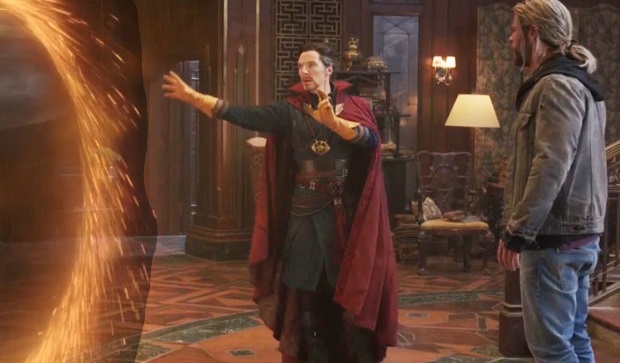 Why hasn't it happened yet?
Benedict Cumberbatch's Stephen Strange is set to join the Avengers ensemble for Avengers: Infinity War. Although some solo franchises within the MCU have released standalone sequels two years after their origin story movie, the wider plans of this shared universe mean that Strange has had to jump into a crossover film after just one solo adventure, instead of starring in his own solo sequel.
To keep Strange at the center of our minds despite the fact that his last solo film was two years ago, Marvel made the savvy decision to give Cumberbatch a little scene in Thor: Ragnarok. This sequence – where Chris Hemsworth's Thor and Tom Hiddleston's Loki come to New York in search of Anthony Hopkins' Odin, seeking help from Strange – was teased during the mid-credits scene of Doctor Strange. It was a fun scene when we finally got to see it in full, and it proved that Strange will slot in nicely with the bantering dynamics of Earth's mightiest heroes.
'One solo movie and one appearance somewhere else' seems to be the pre-Infinity War starter pack for quite a few new heroes. Just as Cumberbatch starred in Doctor Strange and popped up in Thor: Ragnarok before joining the Infinity War party, Tom Holland's Spider-Man and Chadwick Boseman's Black Panther each got one solo movie and a role in Captain America: Civil War before being segued into Infinity War.
All three of these heroes are established now, and we've already seen them interact with other characters from the MCU. This should allow The Russo Brothers, the directors of Infinity War, to hit the ground running with this ambitious crossover event.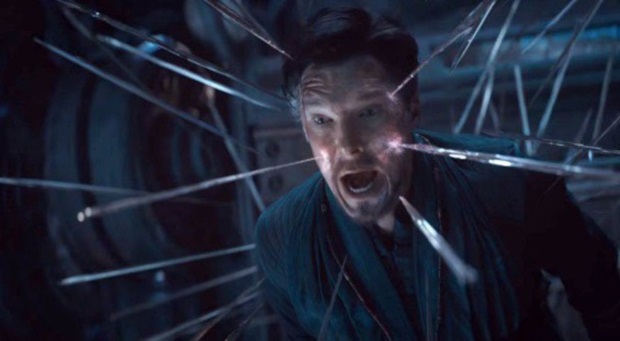 What does this mean for Infinity War?
Campaigns are already afoot on social media to stop Avengers: Infinity War spoilers from spreading around the web. Nobody wants to know who lives or dies in this film, or how the movie will end, before they sit down in the cinema and experience the story for themselves. It seems logical to assume that this air of mystery and anticipation has influenced Marvel's decision to avoid announcing too many films that will follow Infinity War.
We should note we haven't seen Infinity War at the point this article was being written.
The only upcoming films that Marvel Studios has confirmed release dates for are Infinity War, Ant-Man & The Wasp, Captain Marvel, and Avengers 4. To announce that Doctor Strange 2 is definitely happening prior to the release of Infinity War would arguably remove all tension from Stephen Strange's scenes in the movie.
The stakes are meant to be high in Infinity War, after all. Thanos, the orchestrator of Loki's attack on New York from The Avengers, is attempting to collect all of the Infinity Stones and murder half the population of the planet. Stakes don't get much higher than that.
One of the Infinity Stones is the Eye Of Agamotto, the time-altering necklace that Strange used against Dormammu. A scene from Infinity War was shown on The Graham Norton Show last Friday, and it revealed that Strange and company are fully aware that The Eye Of Agamotto is an Infinity Stone, and they know that Thanos is going to come looking for it.
When Strange clashes with the forces of Thanos in Infinity War, as glimpsed in those painful acupuncture torture moments from the trailers, we will be able to feel genuine worry for the sorcerer's safety. Would we feel the same way if we already knew that Doctor Strange 2 was coming out in a couple of years? Probably not.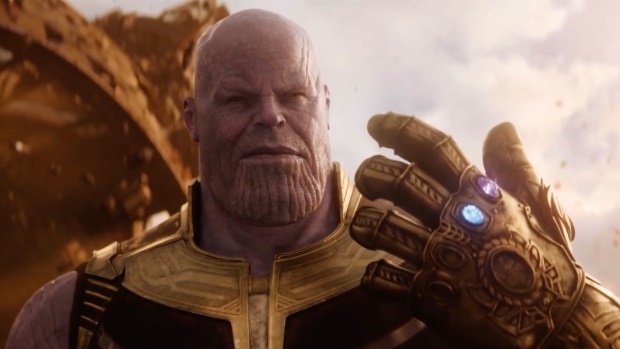 What about the other Infinity Stones?
In Avengers: Infinity War, the McGuffins of the MCU will take on vital importance. Because we don't know what Stephen Strange's MCU future looks like as of yet, but we do know he has an Infinity Stone around his neck, it's easy to worry for his safety.
In a similar fashion, we don't know whether Paul Bettany's Vision (who has the Mind Stone embedded in his head), Glenn Close's Nova Prime (who is guarding The Orb), Benicio del Toro's Collector (proud owner of the Aether) or Tom Hiddleston's Loki (who nabbed the Tesseract from Odin's vault in Thor: Ragnarok) will survive the onslaught when Thanos comes to collect. And if the Soul Stone really is in Wakanda, as many fan theorists have predicted, it's probably time to start panicking about the loveable cast of Black Panther.
The more you think about it, the smarter it seems that Marvel hasn't announced that many post-Infinity War films. We don't know whether the current holders of the Infinity Stones will live to tell the tale of Thanos' gem-collecting round-up, and we don't know which of their friends will survive the battle either.
After all, Iron Man 4, Thor 4, and Captain America 4 haven't been announced, either. And although lots of projects have been talked about (including Black Panther 2, Spider-Man: Homecoming 2, Guardians Of The Galaxy 3 and that long-awaited Black Widow movie), only Ant-Man & The Wasp, Captain Marvel, and Avengers 4 have locked in official release dates. Hawkeye: The Movie also remains absent from the schedules, as well.
With so many Infinity Stones at play, there's no telling who will be alive and who will be dead, or even what will be left of Planet Earth, when the credits roll on Infinity War. We can't rule out time travel, alternate dimensions or anything, really. Whatever happens, Stephen Strange is one of the most qualified people in the MCU to deal with weird stuff. With that in mind, our fingers remain crossed that he comes out the other end unscathed.
Will Doctor Strange 2 eventually happen?
It's impossible to predict, with any certainty, which Avengers will get solo movies in the years after Infinity War. It does feel likely that Doctor Strange 2 will eventually find a place on the schedule: Doctor Strange was a profitable and well-received film for Marvel Studios, after all, so it seems illogical for Infinity War to kill off its lead and leave the Doctor Strange franchise dead in the water after just one instalment.
However, the 'don't spill the spoilers' campaigns that Team Marvel has already started on social media suggest that there will be some big rug-pulls, dramatic reveals and/or heroic sacrifices in Infinity War. There certainly seems to be a hunger for a few big death scenes from some sectors of the MCU fan base, and Marvel chief Kevin Feige loves pleasing the fans. So who knows what could happen?
It's easy to assume that Marvel wouldn't kill off profitable characters that can still lead their own movies. But on the flip-side of that, let's not forget that the MCU's Disney owners signed off on some big name character deaths in Star Wars: The Force Awakens and Star Wars: The Last Jedi. All bets are off.
Here's hoping that Stephen Strange survives whatever happens in the final third of Infinity War and gets a second solo movie in the next couple of years. Not least because those Doctor Strange 2 story ideas sound really intriguing: it could be a lot of fun to visit the Nightmare Realm and let Scott Derrickson's horror sensibilities come out to play. And who doesn't want to see the magical Marvel equivalent of The Dark Knight?