News
Doctor Strange 2 Loses Director
Scott Derrickson Exits Doctor Strange 2 Due to Creative Differences.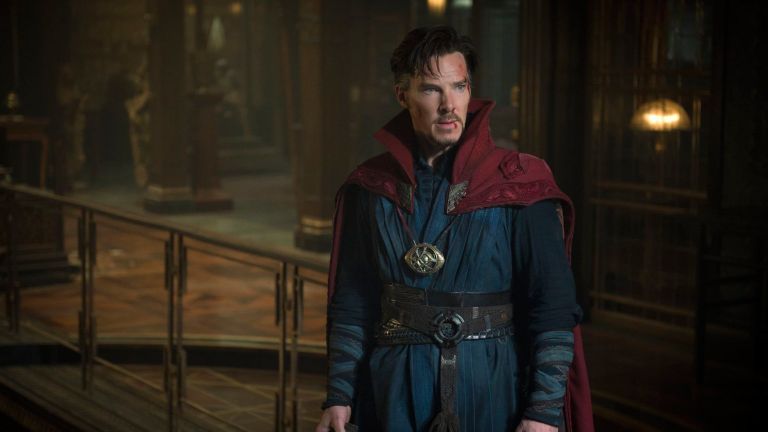 Director Scott Derrickson, who helmed the first Doctor Strange movie for Marvel Studios back in 2016, is exiting the Disney-owned studio's sequel, Doctor Strange in the Multiverse of Madness.
Variety broke the news, with Marvel confirming it in a statement: "Marvel Studios and Scott Derrickson have amicably parted ways on Doctor Strange in the Multiverse of Madness due to creative differences. We remain grateful to Scott for his contributions to the MCU."
Derrickson himself posted the news on Twitter around the same time, adding, "I am thankful for our collaboration and will remain on as (executive producer)."
Known primarily for his work in the horror genre, Derrickson directed The Exorcism of Emily Rose, Sinister and Deliver Us from Evil before joining the Marvel Cinematic Universe for the Sorcerer Supreme's first big screen adventure. Doctor Strange grossed around $680 million worldwide for the studio, a solid hit for a character the public was largely unfamiliar with.
He quietly signed up to do the sequel last year, back before Marvel unveiled its Phase 4 slate, which was expected to include a Doctor Strange follow-up. The character, played by Benedict Cumberbatch, was also a major player in Avengers: Infinity War and showed up at the climax of Avengers: Endgame.
Marvel head Kevin Feige promised at San Diego Comic-Con last summer that Doctor Strange in the Multiverse of Madness would be the first "scary" Marvel movie. The participation of Elizabeth Olsen as Wanda Maximoff/Scarlet Witch and the tease of the title itself — the multiverse is a major component of Marvel Comics and is something Feige has teased on and off in recent years — suggested a much more epic and hallucinatory adventure for the Doctor.
Marvel is said to already be on the hunt for a new director for the film, which is scheduled to begin shooting in May. Doctor Strange in the Multiverse of Madness is set for release — for now — on May 7, 2021. Derrickson himself may have hinted at feeling the pressure of meeting that date when he tweeted last month, "Studio release dates are the enemy of art."
We have more on Doctor Strange in the Multiverse of Madness right here.
Read and download the Den of Geek Lost In Space Special Edition Magazine right here!
Don Kaye is a Los Angeles-based entertainment journalist and associate editor of Den of Geek. Other current and past outlets include Syfy, United Stations Radio Networks, Fandango, MSN, RollingStone.com and many more. Read more of his work here. Follow him on Twitter @donkaye