Features
Did the 2008 Oscars Get it Right?
2008 saw No Country For Old Men, Tilda Swinton and The Golden Compass take home Oscar gold...
This article comes from Den of Geek UK.
Films have a habit of being judged twice at the very least. There's the instant reaction, through box office, critical reception, and awards season. Then there's the more circumspect view, as a film has dropped out of the original limelight it bathed in.
As it's Oscar weekend we're therefore continuing a Den of Geek tradition and going back to see how the films that were rewarded at the 2008 ceremony stand up today. It wasn't a show without the odd surprise, but it was still one of the least contentious Oscar nights in recent memory, hosted by Jon Stewart. And here's how it all played out. Let's look in detail at the main five categories first…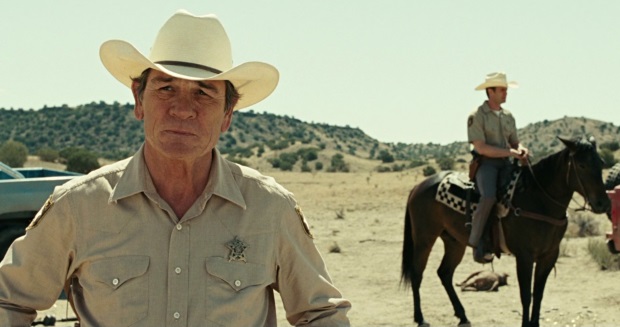 Best Picture: No Country For Old Men
Other nominees:
Atonement, Juno, Michael Clayton, There Will Be Blood
Going into Oscar weekend, the Coen Brothers' terrific No Country For Old Men was the odds on favorite to claim Oscar gold. There Will Be Blood was listed as second favorite, but some way behind in the odds. Michael Clayton was the long shot.
red more – The Big Lewbowski at 20: Why It's a Coen Brothers Classic
It was then a surprise to very few when No Country For Old Men duly took the top prize, and few grumbled. Even a decade on, it seems the logical choice from that field. What's more, it's endured: even 10 years on, writing these words, I get an itching to dig out the DVD of it again.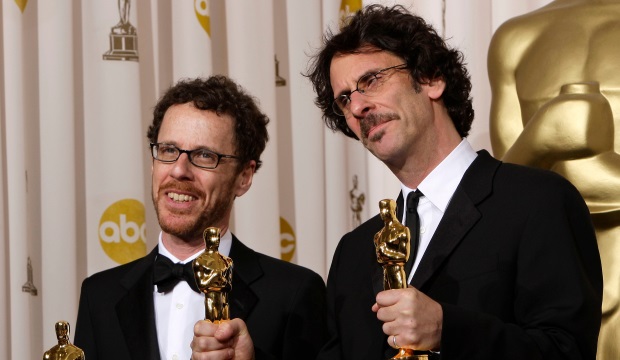 Best Director: Ethan & Joel Coen, No Country For Old Men
Other nominees:
Paul Thomas Anderson (There Will Be Blood)Tony Gilroy (Michael Clayton)Jason Reitman (Juno)Julian Schnabel (The Diving Bell & The Butterfly)
Few grumbles here too with a field that had effectively narrowed down to the Coens and Anderson by Oscar night. But note the slight swap of nominees here from the Best Picture list, with Atonement's Joe Wright overlooked for an Oscar nod (he's got one this year for directing Darkest Hour) while the appreciated left field choice of Schnabel crept into the list. There was never much chance of him causing an upset here though.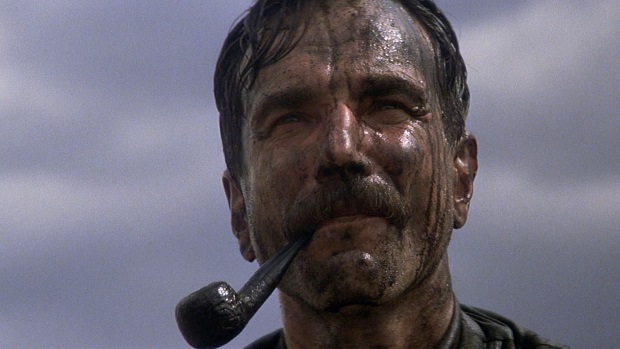 Best Actor: Daniel Day Lewis, There Will Be Blood 
Other nominees:
George Clooney (Michael Clayton)Johnny Depp (Sweeney Todd)Tommy Lee Jones (In The Valley Of Elah)Viggo Mortensen (Eastern Promises)
A cracking field this, save perhaps for the surprise inclusion of Johnny Depp, who earned his nomination (his third) after taking home a Golden Globe for his performance in Sweeney Todd. It's not that Depp's bad in the film, rather that the other four performances are so strong. In fact, in any other year, Tommy Lee Jones and Viggo Mortensen in particular could justifiably had asked for a recount.
But then there was Daniel Day-Lewis' towering, brilliant turn as Daniel Plainview to contend with. There remains a sporting argument that Day-Lewis' milkshake-demanding work in There Will Be Blood remains his finest. Ten years on, he's nominated again for likely to be the last time (if he carries through with his retirement) for Phantom Thread (from There Will Be Blood director Paul Thomas Anderson).
Best Actress: Marion Cotillard, La Vie En Rose
Other nominees:
Cate Blanchett (Elizabeth: The Golden Age)Julie Christie (Away From Her)Laura Linney (The Savages)Ellen Page (Juno)
Now this award was one of the few surprises of that year's Oscar night. Julie Christie was the running favorite for Sarah Polley's Away From Her. It wouldn't have been a begrudged prize either (you could hardly say it was an Al Pacino/Scent of a Woman lifetime achievement gong in disguise). The whole field here was a strong one. The fact that Blanchett had been nominated for the first Elizabeth movie probably counted against her, but Ellen Page's extraordinary breakthrough in Juno, and the never-less-than-great Laura Linney in The Savages put in work that deserves not to be forgotten.
For Cotillard, however, the announcement of her name was a very welcome surprise. Oscar does this occasionally, rewarding a foreign language film in one of the acting cateogories seemingly out of the blue (Roberto Benigni in Life is Beautiful springs to mind). The surprise factor is there's an assumption that lots of Academy voters simply won't have seen the film. Turns out that in this case, they had. And while La Vie En Rose isn't a film cited an awful lot, Cotillard's welcome win proved more appreciated and regarded than contentious.
Best Supporting Actor: Javier Bardem, No Country For Old Men
Other nominees:
Casey Affleck (The Assassination Of Jesse James By The Coward Robert Ford)Philip Seymour Hoffman (Charlie Wilson's War)Hal Holbrook (Into The Wild)Tom Wilkinson (Michael Clayton)
In spite of the strength of the field here – both Wilkinson and the late, great Philip Seymour Hoffman had good claim on Oscar gold – here's the one statue you'd have bet your home on heading into Academy Awards night. Bardem's gripping, film-stealing performance in No Country For Old Men had swept most of the awards in the build up to the Oscars, and there was little doubt he would win again. No grumbling about it, either. His remains an indelible, extraordinary piece of work that's fully stood the test of time.
Best Supporting Actress: Tilda Swinton, Michael Clayton
Other nominees:
Cate Blanchett (I'm Not There)Ruby Dee (American Gangster)Saoirse Ronan (Atonement)Amy Ryan (Gone Baby Gone)
Saoirse Ronan scored his first Oscar nod back in 2008, and she's back again at the ceremony this weekend for her exceptional title role work in Lady Bird. Going into the 2008 awards though, she was very much the outsider–along with Ruby Dee–in a very competitive category.
The money was going towards Amy Ryan in the days leading up to the Oscars, with the feeling being that Blanchett–having been nominated in two acting categories in one year–was likely to have her vote diluted. The eventual winner, Tilda Swinton, was being listed as third favorite, but she nonetheless deserved her victory here. Michael Clayton is a film that feels as relevant as it was a decade ago. Swinton is the peak of its ensemble cast too, and looking back on her win 10 years later, I can't help but think the Oscars made the right call here.
Writing
Two prizes that went utterly in line with expectations were the Best Original Screenplay and Best Adapted Screenplay Oscars. The former went to Diablo Cody, for her breakthrough script, Juno. By the time of the Oscars, Juno had become a sizeable, surprise box office hit, and Diablo Cody had become a go-to writer for Hollywood. While the film was never regarded as likely to take home Best Picture, there was little doubt that Cody's sparky script would earn its reward.
The adapted screenplay prize went to the Coen Brothers for their adaptation of Cormac McCarthy's No Country For Old Men. Again, nobody was actively pursuing a recount.
As always, the screenplay categories gave voice to films that were regarded as a little two leftfield for the Best Picture field. Nancy Oliver's Lars & The Real Girl script, Tamara Jenkins' The Savages screenplay, Sarah Polley's work for Away With Her, and Ronald Harewood's adaptation of The Diving Bell & The Butterfly are works for films that very much still stand up. The script for Ratatouille got a nod too, rare for an animated picture.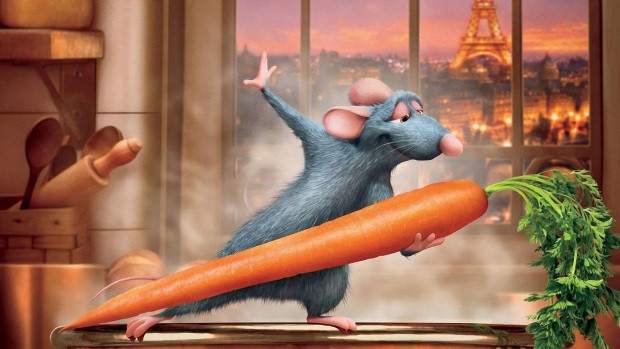 Elsewhere…
Onto the other gongs; if there was a particular surprise, it was when The Golden Compass prevailed over Pirates of the Caribbean: At World's End and the first Transformers movie for the Best Visual Effects Oscar. It raised eyebrows then and it still raises a few now. As much as I'm no fan of Pirates 3, there's some really excellent technical work in it. It's not that I don't think The Golden Compass doesn't have strong effects work underpinning it too, rather that I think the others eclipsed it.
There's usually a blockbuster that sweeps up the technical awards in each Oscar ceremony, and 2008 was no exception. This time is was the superb The Bourne Ultimatum, earning prizes for Sound Mixing, Sound Editing and Film Editing. Ratatouille, meanwhile, edged out Persepolis for Best Animated Feature (both have stood the test of time a lot better than their fellow nominee, Surf's Up. Interestingly, The Simpsons Movie didn't even get nominated). And little did Glen Hansard and Marketa Irglova know that when they picked up their Oscar for the song Falling Slowly from Once that a major, award-winning stage musical adaptation was around the corner (the film Enchanted filled out three of the nominations they defeated on Oscar night).
Perhaps the most slighted film of the 2008 gongs was the critically loved but little seen The Assassination of Jesse James by the Coward Robert Ford, that scooped up a few nominations but none that reflected the esteem in which the film is still held. Likewise, it still beggars belief that Jonny Greenwood's score for Paul Thomas Anderson's There Will Be Blood was excluded on a slight technicality. Again, 10 years on, Greenwood has finally secured a nomination, and the need to rent a tuxedo.
Check back in 10 years' time when we'll be here with a look at how 2018's field is regarded in the year 2028…