Features
Death on the Nile Cast: Who's in Kenneth Branagh's Whodunit?
We examine who's who in the cast of Kenneth Branagh's Death on the Nile murder mystery.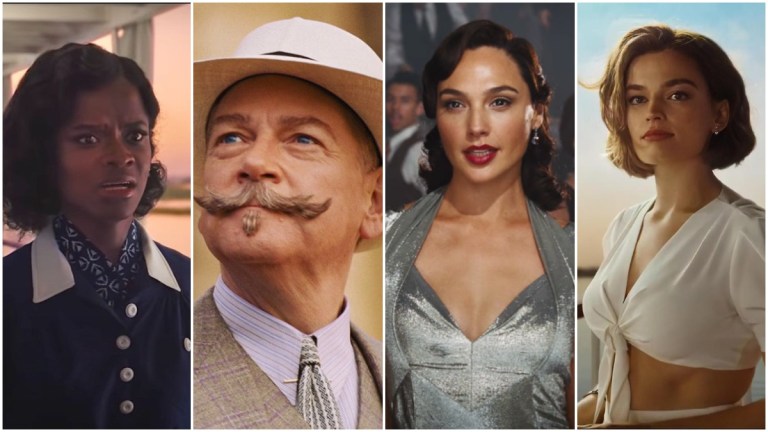 Kenneth Branagh's Death on the Nile is finally upon us. It's been nearly five years since the filmmaker's first outing as Agatha Christie's legendary detective Hercule Poirot ended with the super sleuth solving the Murder on the Orient Express and then accepting a case that would take him to Egypt. But due to Disney's acquisition of 20th Century Fox and then the COVID-19 pandemic, we've waited what feels like lifetimes to see how that second case would look on-screen.
Well, judging by the many trailers and new sun-kissed TV spots that have descended for Death on the Nile, it will be absolutely gorgeous. With a decadent production design and sumptuous lighting which speaks to the hint of glamour (and colonialism) that made Egyptomania so exciting in the 19th and early 20th century, Death on the Nile harkens back to a different era with maximum style and star appeal. Indeed, you can barely watch a frame without seeing a major star or actor on the rise filling the frame. But who is who in this ensemble's whodunit? Well, we've assembled the handy guide below to help you keep track!
Kenneth Branagh is Hercule Poirot
Branagh reprises the role of Hercule Poirot, Agatha Christie's most beloved detective whose deductive powers are so great that they can even obscure the magnificence of his greatest accomplishment: that luxuriant mustache! Christie used the Belgian detective in 33 novels, two plays, and more than 50 short stories in her lifetime, although this is only Branagh's second time to don the whiskers.
In addition to starring in the film, Branagh directs Death on the Nile, just as he helmed Murder on the Orient Express. General audiences might recently know him best for directing a series of blockbusters—including Marvel's first Thor movie and Disney's live-action remake of Cinderella—as well as appearing in Christopher Nolan's two latest films, Dunkirk and Tenet. Although he's still likely best known for his early transcendent cinematic success as the director and star of several award-winning William Shakespeare adaptations, including Henry V, Much Ado About Nothing, and Hamlet. He received Oscar nominations for Best Director and Actor for Henry V, and appears poised to duplicate the former this year as he's experienced a recent career renaissance for writing and directing a charming ode to his own childhood in Northern Ireland during the Troubles: Belfast.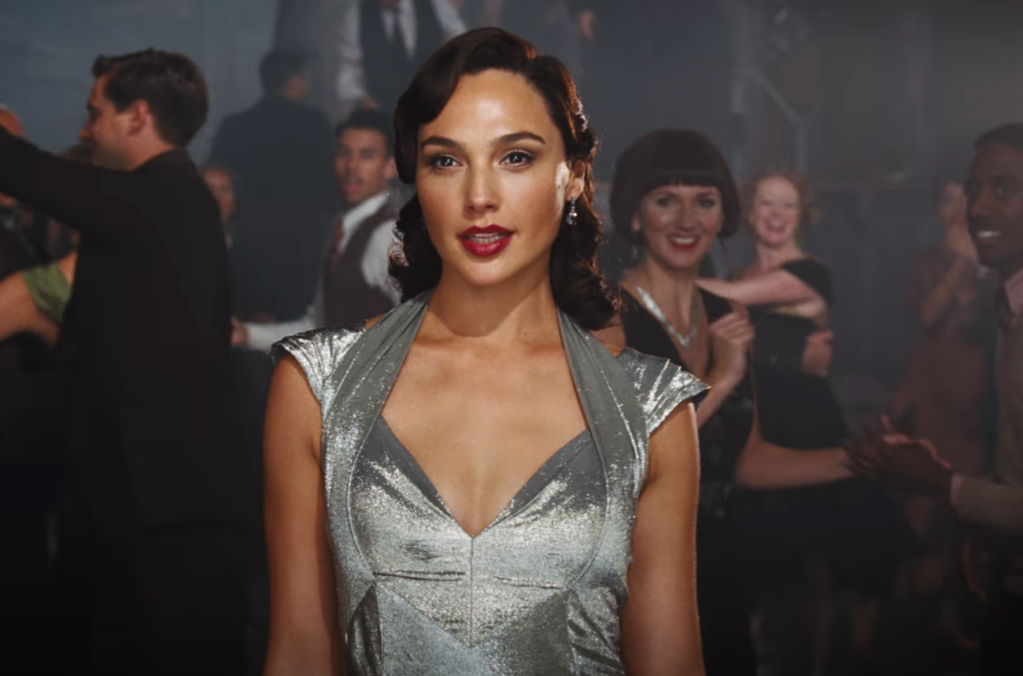 Gal Gadot is Linnet Ridgeway Doyle
Gal Gadot plays Linnet, a popular socialite who is traveling with the other characters along the Nile on the S.S. Karnak. At the beginning of the film, she is newly wed to the wealthy Simon Doyle when she approaches Poirot for help. Gadot is of course best known for playing Wonder Woman in the recent Warner Bros. produced superhero movies directed by Patty Jenkins and Zack Snyder. Prior to appearing in Batman v Superman: Dawn of Justice, the Israeli actress appeared in several Fast and Furious movies. More recently she starred opposite Dwayne Johnson and Ryan Reynolds in Red Notice.
Of amusing note is that Gadot is currently slated to star in Cleopatra, a biographical epic about the last Egyptian Pharaoh. Perhaps Death on the Nile is just research then?
Armie Hammer is Simon Doyle
As a performer who's been notably minimized in most of the recent marketing for Death on the Nile, Armie Hammer makes his last slated appearance on-screen since recent allegations of abuse have surfaced. Once an actor most well-known for handsome charisma in films like The Social Network, Call Me By Your Name, and The Man from U.N.C.L.E., Hammer came under extensive controversy last year after multiple claims of sexual abuse, nonconsensual BDSM, and an alleged cannibalism fetish were made public. Hammer denied the allegations, saying the relationships were consensual. He was nevertheless dropped by his acting agency and publicist, and Hammer also stepped down from multiple projects, including a romantic comedy opposite Jennifer Lopez.
Death on the Nile, which was filmed several years ago, is the last film he's currently scheduled to appear in. He plays Simon Doyle, the wealthy scion of a powerful family and the new husband to Gadot's Linnet.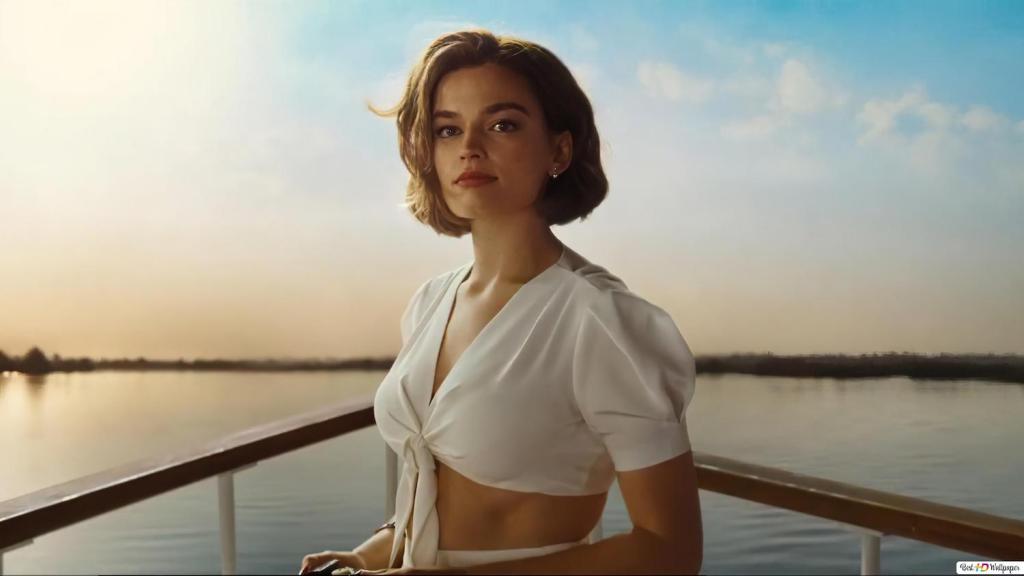 Emma Mackey is Jacqueline de Bellefort
Emma Mackey makes her Hollywood big screen debut in Death on the Nile as Jacqueline de Bellefort. Jacqueline is the former fiancée of Hammer's Simon, and the former friend of Gadot's Linnet. When Linnet first approaches Poirot, it is because she fears Jacqueline is stalking her husband. Mackey is an English-French actress, with her father from France and her mother from the UK. She has appeared in several French films, but she is most well-known around the world for starring as Maeve on the hit Netflix series Sex Education.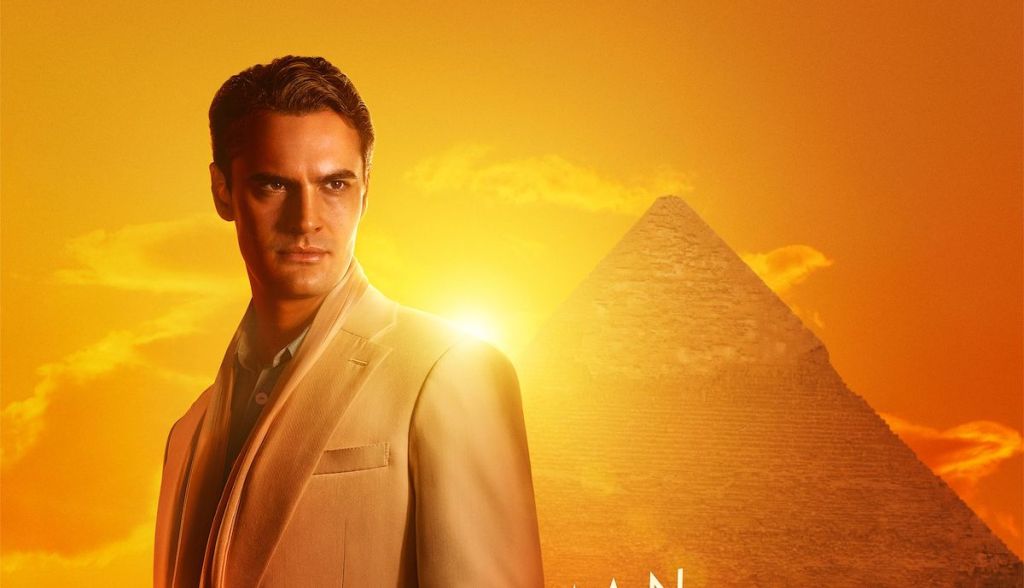 Tom Bateman is Bouc
Tom Bateman reprises his role as Bouc from Murder on the Orient Express. Bouc is Poirot's loyal helper and veritable Watson, depending on the story. The actor is perhaps best known for playing Giuliano Medici in Starz's Da Vinci's Demons. He also appeared in Cold Pursuit and ITV's Jekyll and Hyde and Vanity Fair. He similarly has been a member of Branagh's theatrical company at the Garrick Theatre, starring on stage opposite Judi Dench in The Winter's Tale.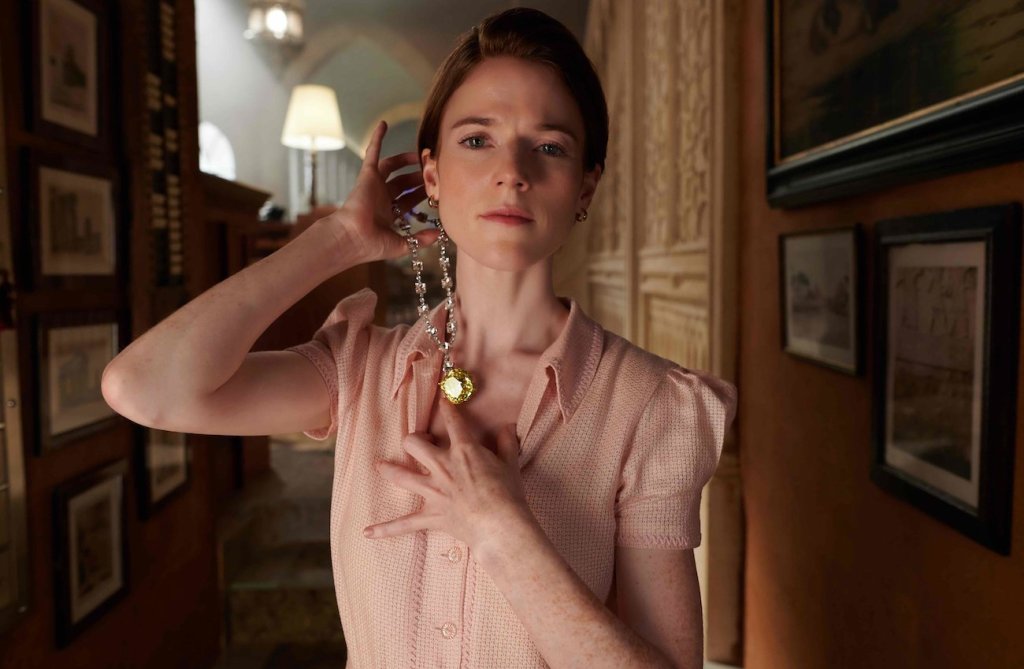 Rose Leslie is Louise Bourget
Rose Leslie appears in Death on the Nile as Louise, the maid and confidant of Gadot's Linnet. In real life, Leslie is not quite the domestic though. She is a member of the Scottish Leslie Clan, growing up in the family's ancestral castle in Aberdeenshire. She is best known for playing Ygritte on Game of Thrones, the fiery wildling who steals Jon Snow's heart—and puts three arrows in him. She married co-star Kit Harington after her time on that series, and has since appeared in The Last Witch Hunter, Morgan, and on CBS All Access' The Good Fight. She also appeared in Downton Abbey and the seriously underrated horror movie, Honeymoon.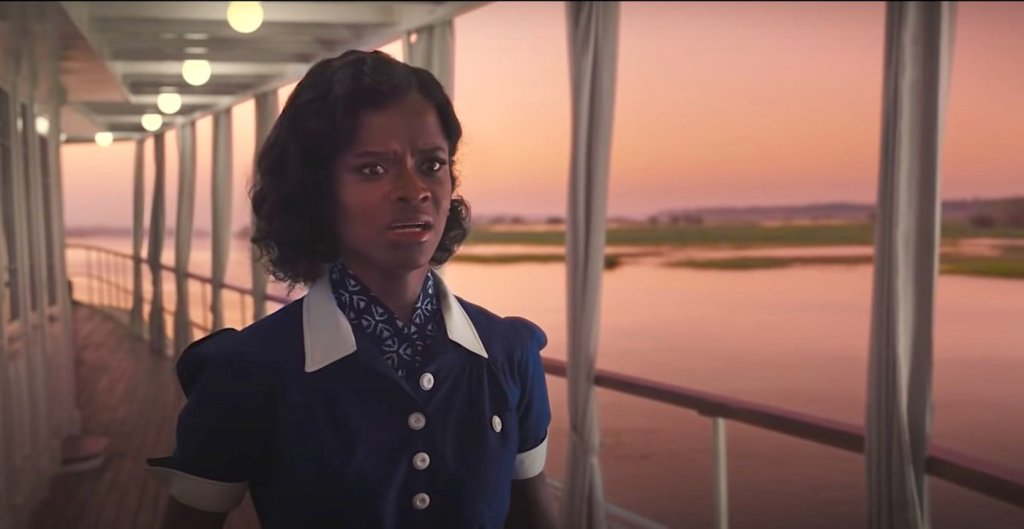 Letitia Wright is Rosalie Otterbourne
Letitia Wright plays Rosalie, the daughter of a traveling romance novelist on the S.S. Karak. Wright is best known for playing Shuri, T'Challa's little sister in Black Panther, as well as several of Marvel Studios' Avengers movies. The Guyanese-born British actress has appeared in a number of other television series, including Doctor Who, Humans, and Black Mirror, the latter of which earned her a primetime Emmy Award nomination.
Given the passing of her Black Panther co-star Chadwick Boseman, many speculate Wright is poised to take an even bigger starring role in future Marvel Studios films, however a cloud of rumors around that point has arisen due to Wright allegedly having espoused anti-vaccine sentiments on the set o Black Panther: Wakanda Forever.
Sophie Okonedo is Salome Ottobourne
Sophie Okonedo plays Salome, a successful romance novelist and mother of Rosalie. Okonedo is an English actress of the stage and screen. She might be best known on-screen for her roles in Hotel Rwanda, for which she received a Best Supporting Actress Oscar nomination, The Secret Life of Bees, and Ace Ventura: When Nature Calls. On stage, she won a Tony for starring in a Broadway revival of A Raisin in the Sun, and appeared in the Royal National Theatre's 1999 production of Troilus and Cressida, in which she played Cressida.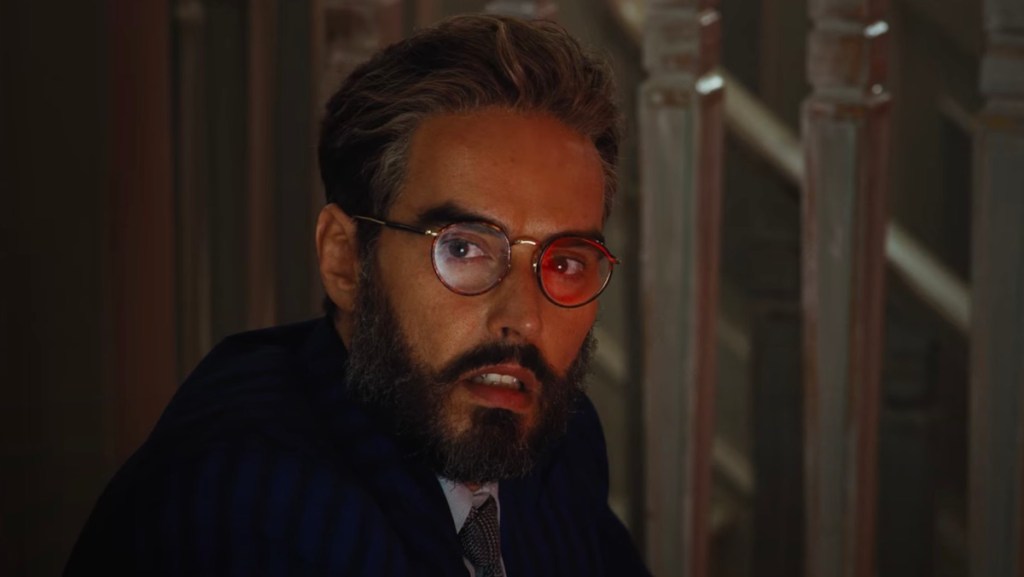 Russell Brand is Dr. Linus Windlesham
Russell Brand plays the proverbial doctor in the house, Dr. Windlesham. Brand is the well known British comic and activist who achieved international acclaim by appearing in the scene-stealing role of Aldous Snow, a bon vivant rocker, in 2008's Forgetting Sarah Marshall. The supporting character was so appealing to audiences that he got his own starring spinoff movie a few years later in Get Him to the Greek. Afterward, Brand briefly flirted with a traditional Hollywood comic career, starring in an Arthur remake and the Broadway adaptation Rock of Ages, as well as being briefly married to Katy Perry. But in the last half-decade he's largely pivoted to working as a political commentator and public activist via UK radio, several podcasts, guest columns in The Guardian and New Statesman, and several books, including the mixed reviewed Revolution from 2014.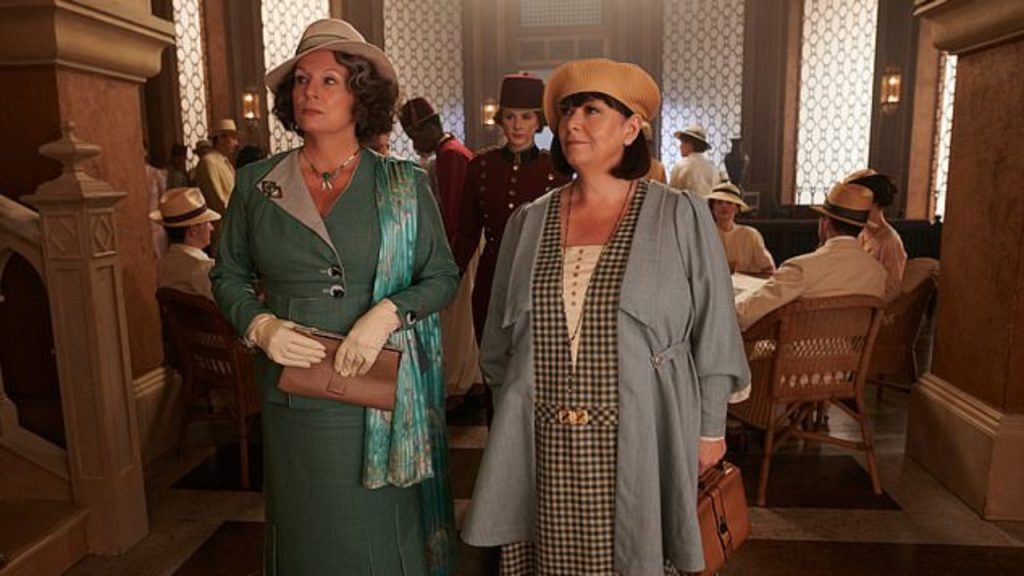 Jennifer Saunders is Marie Van Schuyler
Jennifer Saunders portrays an aging and powerful American socialite from the Schuyler family. In real life, Saunders is a beloved comic talent in the UK who's well known for her comedic partnership with co-star and writer Dawn French. Notably, French also appears in Death on the Nile as Mrs. Bowers, Marie Van Schuyler's nurse. American ears might recognize Saunders' voice from some of her vocal turns in American animated films like Shrek 2 where she voiced the Fairy Godmother.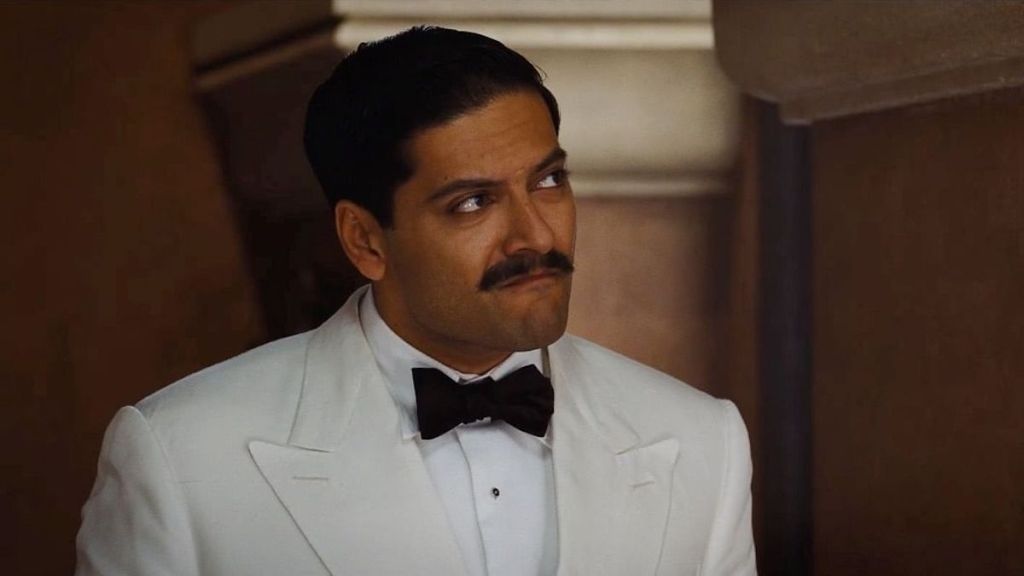 Ali Fazal is Andrew Katchadourian
Ali Fazal plays Andrew Ktachadourian. The Indian Fazal has mostly starred in Bollywood films. His first American movie was a small role in Furious 7. However, he went on to have the lead role in Victoria & Abdul, opposite Judi Dench as Queen Victoria. Fazal played Abdul Karim, the real-life Indian Muslim servant to the British Queen with whom he developed a unique confidence.
Annette Bening is Euphemia
Annette Bening plays a character named Euphemia in Death on the Nile. Bening is of course the Oscar and Tony nominated actress who has appeared in numerous film and television projects since her breakout role in 1990's The Grifters, which earned her the first of four Academy Award nominations. Shortly after that she met her future husband Warren Beatty on Bugsy. In 1999, she memorably played the put-upon suburbanite wife of Kevin Spacey's Lester in American Beauty (1999). She has also starred in Being Julia, The Kids Are All Right, The Seagull, and in Captain Marvel where she played Carol Danvers' mentor, Mar-Vell.