News
Gal Gadot Will Play Cleopatra in Patty Jenkins Movie
Wonder Woman star Gal Gadot reteams with Patty Jenkins for a new Hollywood telling of the life of Cleopatra.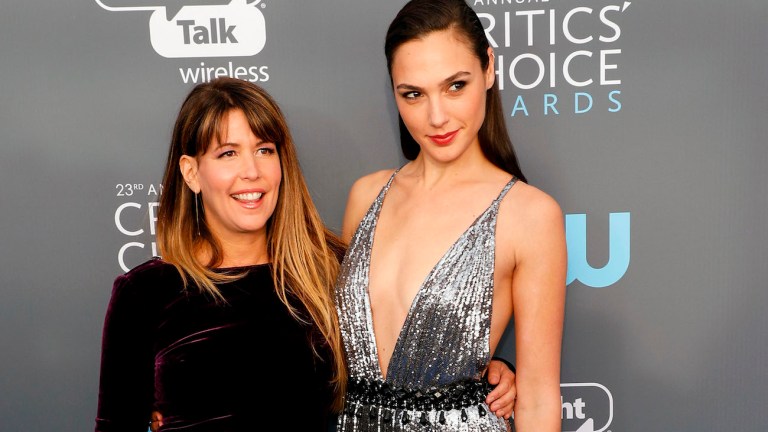 Patty Jenkins and Gal Gadot's Wonder Woman 1984 has yet to reach theaters, but the director-star team has already found their next project: a modern Hollywood epic about the life and times of Egyptian Queen Cleopatra VII Philopator, the final pharaoh of the Ptolemy line and in ancient Egyptian history. As broken by Deadline, Gadot and Jenkins auctioned the new Cleopatra movie off to Paramount Pictures in a package that includes a screenplay to be written by Laeta Kalogridis. Additionally, Charles Roven, who was a producer on Wonder Woman, is attached via Atlas Entertainment.
This is a major casting coup for Gadot, who is peppering her career with a series of roles based on real life women who had a wondrous effect on the world—from Cleopatra to Gadot's currently untitled Apple TV+ project about Hollywood glamour icon and World War II inventor, Hedy Lamarr. In fact, Apple, as well as Warner Bros., Universal, and Netflix, were in the bidding for the reteaming of Gadot and Jenkins on Cleopatra.
A name that's lived through history for more than two thousand years, Cleopatra is a persona drenched as much in mythology as historical fact. The descendent of the Ptolemy line in ancient Egypt, she was an unlikely heir to the throne given the claims of her younger brother and technical husband (the Potlemys practiced incest), Ptolemy XIII, as well as several sisters. Yet her ability to align herself with Roman general and consul Julius Caesar—whose army invaded Egypt due to an ongoing Roman civil war—led her to eventually develop the militaristic and political allies necessary to dethrone, and possibly murder, her younger brother. In the process she became Egypt's next, and final, monarch.
Often romanticized by the legend of her seducing Caesar due to entering his chambers undetected by being rolled up in a rug—and thus dramatically unfurled in his presence—the image of Cleopatra as an irresistible manipulator of men is an image that has lingered for centuries, although it is likely as much based on Roman propaganda as actual historical record.
An apparently razor-sharp mind—she could speak at least three languages, and was the first Ptolemy ruler to also speak Egyptian—Cleopatra as much influenced Caesar and later Marc Antony through her political cunning. But given Antony eventually married Cleopatra and then lost a civil war against the man who would become the first Roman Emperor, Augustus (formerly Octavian), her image was likely shifted to the victors. We see its influence still via what Hollywood infamously dramatized in the decadent (and dull) Cleopatra movie of 1963 starring Elizabeth Taylor.
Indeed, despite the Taylor-led film being a classic of sorts, it's arguable there has yet to be a particularly good Cleopatra movie made by Hollywood, with the closest being the 1945 adaptation of George Bernard Shaw's play Caesar and Cleopatra, which starred Vivien Leigh as Cleopatra and Claude Rains as Caesar. However, that based on a play written in the Victorian era, and the film has more in common with Shaw's Pygmalion, where men control and shape strong women in their own image, as it does actual history.
We imagine Jenkins and Gadot's version will try to err closer to a more empowering image of Cleopatra while keeping the near mythic glamour associated with the Egyptian Queen. Indeed, the tug of war on who was Cleopatra has already begun on social media with some upset by the casting of an Israeli actress in the role of an Egyptian Queen. However, given Cleopatra's lineage derived from Ptolemy I Soter, who was a Macedonian Greek general to Alexander the Great, and the subsequent family dynasty notoriously practiced incest—to the point they inspired the depiction of the Targaryens on Game of Thrones—it remains difficult to ascertain what actual complexion Cleopatra and her siblings inherited.
But given the sensitivity and ownership many still feel toward Cleopatra's story, even after millennia, Jenkins, Gadot, and screenwriter Kalogridis clearly have a very precise needle to thread. Kalogridis' other writing credits include Oliver Stone's Alexander (2004), Shutter Island (2010), and Alita: Battle Angel (2019).