Features
DCEU's Next Batman: Our Top Candidates for the Dark Knight
The casting for Matt Reeves' The Batman will begin soon. We came up with our own list of favorites for the role.
The Bat is dead. Long live The Batman. As reported by Deadline, Ben Affleck will be stepping down from the role of the Caped Crusader following three appearances in the DCEU. That means a new Dark Knight will be needed for writer/director Matt Reeves' confirmed June 2021 film The Batman.
While there is still much we don't yet know about Reeves' take, he told The Hollywood Reporter it will be a "point-of-view driven, noir Batman tale" with the hero in detective mode. He said it will be "thrilling and emotional" and feature a gallery of Batman rogues. While he has said it is not a Batman: Year One story, he confirmed to THR that the character will undergo a transformation. Deadline reports we will see a younger Bruce Wayne in the upcoming movie.
So, who will wear the cowl? After James Bond, who should play the next Batman is one of the hottest questions in Hollywood. It is a safe bet that whoever is cast will be a movie star or at least have established name recognition.
Beyond that, I personally would look for an actor that can convey the seriousness of Batman, while selling the swagger of billionaire playboy Bruce Wayne. And it should be someone who can play younger than Affleck (which does not mean that Reeves wants a Boy Wonder, but perhaps just a Batman earlier in his career). 
Aside from that, we can only guess, which is exactly what I'm going to do with my wild speculations about who could, and should, be the next Batman. 
Oscar Isaac
Of course Oscar Isaac made this list! The internet wouldn't forgive me if I left him off. But he is also a great choice for a younger Batman. The actor has shown he can go dark, or keep it light. His performances are nuanced, and he is incredibly watchable. Poe Dameron might share characteristics with the Bruce Wayne playboy façade, while the menace of Isaac's work in the not-great Mojave or Ex Machina might turn Gotham's criminals into a cowardly (and superstitious) lot. He's not just a movie star, but a damn fine actor, and being part of Star Wars prepares you for life in a major franchise. However, Isaac's involvement in Denis Villeneuve's Dune might take him off the table. But it's not impossible. 
further reading: Everything We Know About The Batman
Jake Gyllenhaal
Gyllenhaal's name was thrown about for a while as the internet rumor machine mixed him up with Reeves' adaptation, despite the Donnie Darko and Zodiac actor shooting down the stories. But, what if? Gyllenhaal is an intelligent guy in real life, and it shows with a lot of the characters he plays. He is easily believable as a detective. Yet, he also knows how to fully immerse himself in a role, and plays dark and weird almost too well (I mean, Enemy!) — traits no doubt shared by Batman. Oh yeah, and he auditioned to play Batman back in 2003 for Christopher Nolan. And based on his dip into the franchise world as Mysterio in the upcoming Spider-Man: Far From Home, he now has some cape work under his potential utility belt.
further reading: DCEU Movie Release Schedule Calendar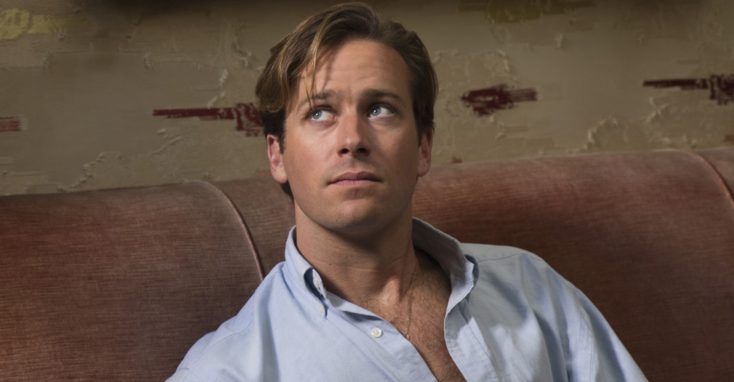 Armie Hammer
Twelve years ago George Miller hand-picked Armie Hammer as his Bruce Wayne/Batman. Alas, Miller's Justice League movie was not meant to be, but the world did come around to realizing Hammer has impressive acting chops. Acclaim from the romantic drama Call Me By Your Name aside, Hammer has been fun to watch in The Man from U.N.C.L.E. He is dashing, and can be a little quirky in his character work. Plus, he has the physicality for Batman (and the chin). While not quite a household name, Hammer is recognizable enough to take the lead. 
further reading: The Actors Who Have Played Batman
Michael B. Jordan
There are a lot of similarities between Bruce Wayne and Erik Killmonger from the MCU's Black Panther. Both were orphaned at a young age, relentlessly trained their minds and bodies, and channeled their anger into a mission of vengeance at what they viewed as a cruel, unjust world. Sure, Killmonger wasn't a billionaire, and his quest went too far as to make him a villain. But the cowled vigilante can easily be seen as a bad guy.
With Creed, Black Panther, and even the drama Fruitvale Station, Jordan has a proven track record as a bankable star. He has a fierce energy on screen. And he is well known, and has shown a willingness to join multi-contract superhero movies (even if they don't work out, like The Fantastic Four). He is young, tough, and cut. But if the recent news that he may be back for Black Panther 2 is accurate, he may also be unavailable.
further reading: Batman Beyond – The Essential Episodes Guide
Steven Yeun
When Titans was first announced, I said Steven Yeun would be an excellent Dick Grayson/Nightwing. Since that role is currently occupied by Brenton Thwaites, let's immediately promote Yeun to Batmobile's driver seat. Although his character as yanked around on The Walking Dead, his work as Glenn was typically solid on the hit series. He can deliver emotional beats, and all that walker killing – and his work in Mayhem – showed he can be a ferocious fighter. The 31-year-old actor knows his way around a mystery, as in the Korean film Burning (which has received a lot of positive attention). Yeun studied psychology and neuroscience in college, which are helpful skills for a detective. Yeun got his start in sketch comedy, and worked with Second City in Chicago. And lest we forget, casting an actor who began in comedy is how we ended up with Michael Keaton.
further reading: The Early History of the Batman TV Series
Milo Ventimiglia
Technically Milo Ventimiglia has already made one visit to Gotham, by playing a version of the villain Ogre in the first season of the Fox series. But more recently he has become famous for his lead role as Jack on the hit NBC show This Is Us – which I cannot say I've seen. Instead, I think his work in Frank Darabont's L.A. noir series Mob City was quite impressive.
Ventimiglia looks like a suave playboy, but can also dial it up to be a hard-nosed fighter (he did play Rocky Balboa's son, after all). It may be a leap of faith for Reeves to cast him because he's not quite a movie star, but he has impressive acting chops, and can convey a mysterious depth. I know his character is technically dead on This Is Us, but that doesn't mean he's free to take the job.
further reading: Everything We Know About Suicide Squad 2
Sterling K. Brown
In last summer's Hotel Artemis, Sterling K. Brown exuded a quiet intensity. He kept his cool, and always seemed alert, while possessing a threatening edge. And even before there was an empty cowl to be filled, I thought he had what it takes to be Batman. Brown — lauded for work in This Is Us and The People V. O.J. Simpson: American Crime Story – is an actor's actor. He is more known for his television work, but would be a very interesting choice. 
further reading: Aquaman 2 Is In Early Development
Riz Ahmed
Riz Ahmed has made a mark in big-budget franchise fare Rogue One: A Star Wars Story, and Venom. But his most interesting work has been seen in Nightcrawler (with Gyllenhaal), and The Night Of. He is different because he's not a big guy, but he can slip into the skin of a conflicted soul like Bruce Wayne. Similar to what I'd want to see from Gyllenhaal, Ahmed could be a weird Wayne, more comfortable when he's stalking the shadows in a mask, and more uncomfortable in the role of billionaire. And his eyes are incredibly intense. 
further reading: Everything You Need To Know About HBO's Watchmen Series
Richard Madden
The Game of Thrones and Bodyguard actor has the look of a traditional appearance of a Bruce Wayne, but also has shown he can handle the physicality of the Batman role (and learned the applicable skill of mountaineering for the Discovery Channel series Klondike). He can play very serious, and has excellent eyes for the Batman cowl. While not a movie star, being part of one of the most popular TV shows in the world makes up for it.