News
Matt Reeves' The Batman Movie Will Explore the Soul of Bruce Wayne
The co-writer of DC's upcoming The Batman movie talks about how this one will be different from the countless ways Bruce Wayne has already been explored on screen.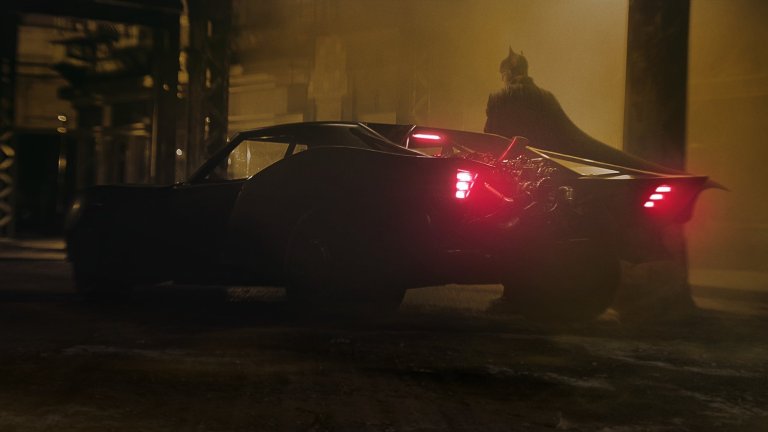 We still have to wait a little more than a year (if we're lucky) to see a new vision of Batman make his way to the big screen. That's when Robert Pattinson dons the cape and cowl in The Batman, directed by Matt Reeves. Reeves isn't just directing The Batman, he also co-wrote the script with Mattson Tomlin. Den of Geek caught up with Tomlin to discuss the screenplay he wrote for Project Power, a superhero-esque action movie that arrives on Netflix later this week (you can read our full Project Power-centric interview with Tomlin here), and the writer gave us some tantalizing hints about what might be in store for The Batman.
"It's tough to talk about, just because you want the movie to speak for itself," Tomlin admits. However, he's still willing to talk in broad terms about how this version of the Dark Knight will be different from ones we've seen on screen in recent years. Both Batman v. Superman: Dawn of Justice and Justice League, which starred Ben Affleck in the cape and cowl, focused on an older, more experienced Dark Knight, but that isn't the case for The Batman, which features Pattinson as a Bruce Wayne who is only just beginning his career as Batman.
"It's the early days," he says. "I think that, first of all, it's a younger version than the most recent versions that we've seen."
But Tomlin and Reeves are also seem to be taking a more philosophical approach to their Batman.
"I think that Matt Reeves as a filmmaker, if you look at any of his work, whether or not it's Let Me In or Cloverfield or the Planet of the Apes movies, he's always coming from a point of emotion, it's never the big action thing," Tomlin says. "It's always, what is this character's soul?"
And of course, as we all know, the "soul" of Batman and Bruce Wayne is a troubled place.
"I think that really looking at Batman as somebody who has gone through this trauma, and then everything that he's doing is then a reaction to that, rather than shy away from that, I think this film leans into that in some very fun and surprising ways," he says. "I think that's all I can say without getting yelled at."
The Batman opens on Oct. 1, 2021. The full schedule of upcoming DCEU superhero movies can be found here. Project Power arrives on Netflix on Aug. 14.
Michael Ahr contributed to this article.