News
California Opening Movie Theaters on June 12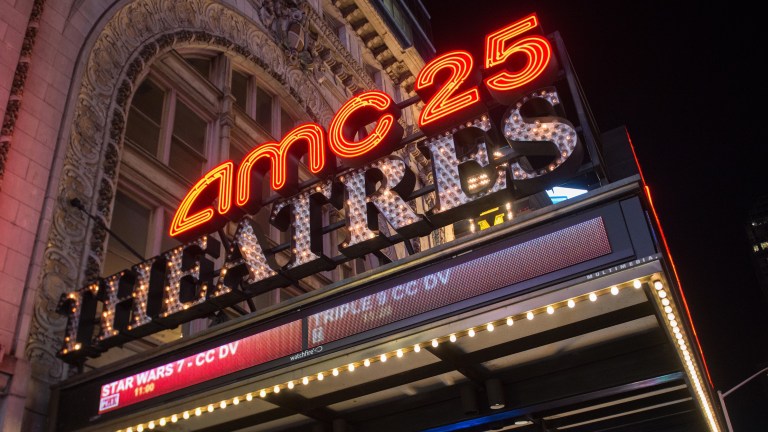 Excited about going to the movies while wearing a mask? The state of California is about to make that an option for many of its residents as Gov. Gavin Newsom's office and the Department of Public Health have given the thumbs up for movie theaters to open at 25 percent capacity within the week.
Beginning on June 12, theaters in the home state of the movie capital of the world will be opening their doors for the first time since mid-March. This follows increased anxiety among theater owners, and the studios who produce film content for them, about the state of the industry as they enter their third month of closed marquee lights. Indeed, AMC Theatres, the biggest movie theater chain in North America, appears to be on the verge of bankruptcy.
The new guidelines being put in place by the state would require theaters to operate at 25 percent capacity per auditorium or 100 people per auditorium, whichever number is lower. However, The Hollywood Reporter said their sources expect these restrictions to be relaxed in a few weeks, just in time for the alleged true beginning of summer movie season in July.
Additional restrictions being placed on theaters include being required to keep customers six feet apart upon entering the theater, propping up the doors to auditoriums at "peak periods of traffic" (presumably before and after the picture starts), blocking off seats, and requiring moviegoers to wear masks at concession stands and while entering and exiting the theater. It seems that they are not requiring moviegoers to wear masks while watching movies in enclosed spaces with up to 99 strangers.
The move appears intended to get movie theaters roaring back to life in time for Christopher Nolan's Tenet, which is still expected to open in movie theaters on July 17. Before that film there is also Russell Crowe's Unhinged, which will be the first wide release in theaters in months when it opens on July 1. Additionally, Disney still has Mulan slated for the end of July while WB also has Wonder Woman 1984 expected to premiere on Aug. 14.
This still all feels relatively tentative. It is doubtful New York City, the second largest moviegoing market in the U.S., will have theaters open or at major capacity by July 17. However, these new California guidelines appear to pave the way for Los Angeles, the world's biggest market, to have theaters back to larger capacity in mid-July, even as Los Angeles County has a shelter-in-place rule in effect until August.
Assuming moviegoing traffic is healthy this month, even at a quarter capacity, a major roadblock in WB's goal of seeing 80 percent of global movie theaters open by July 17 has been cleared. It looks like Tenet might just open in July, even if New York City stays closed for business.