News
Most Movie Theaters Expected to Open in Time for Tenet's July Release
Christopher Nolan's Tenet might just have 90% of theaters reopened by the time it hits in July.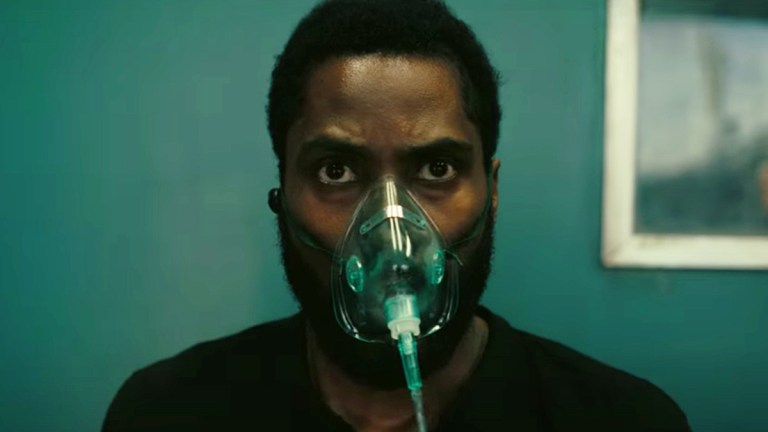 Tenet, director Christopher Nolan's next pulse-pounding prestige thriller, appears to be on the verge of winning a proverbial game of chicken against the COVID-19 pandemic. Indeed, as the industry-wide inertia of the past few months saw the release dates of most major blockbusters pushed back as theaters shuttered worldwide, Warner Bros. stood oddly resolute with the film's pre-pandemic-set July release date; a seemingly recalcitrant approach that might just pay off in dividends as signs indicate that most theaters will reopened by that time.
Trade organization the National Association of Theater Owners (the other NATO,) confirmed to Business Insider that it expects 90% of theaters worldwide to reopen soon enough, specifically in time for the long-set July 17 release date of Tenet. However, in a small caveat, the organization—to which most major and independent theater chains belong worldwide—released its optimistic appraisal without independent confirmation, according to Indiewire, which reports that the 90% represents a market share of theaters, rather than a total count, and could prove challenging to achieve in the larger New York and Los Angeles markets.
Regardless, the number remains a substantial light at the end of the tunnel for an industry left devastated. Barring any uptick in the pandemic, prospective worldwide re-openings would make every theater the global oyster of Tenet, which, as the only major release on schedule for months, would arrive essentially unopposed during the summer season, which is normally teeming with high-profile blockbusters collecting most of the industry's annual revenue. Consequently, Tenet finds itself in the unprecedented position of being a bulwark for not just its studio, but the entire film industry, for which its performance could prime the proverbial pump of momentum for moviegoers to once again… well, go to movies.
The question that now remains is if Tenet is up to such an important and lofty task, especially given the fact that the mystery picture—which stars BlacKkKlansman's John David Washington along with The Batman's Robert Pattinson—is not exactly expected to manifest as a popcorn-pushing crowd-pleaser with superheroes, giant world-wrecking robots or canyon-leaping muscle cars. Rather, the film follows a pattern for acclaimed director Christopher Nolan of tackling a hush-hush heady metaphysical thriller after a mainstream blockbuster—in this case 2017's Dunkirk. Likewise, he released 2010's Inception (a dream-dimension-transcending epic,) after 2008's The Dark Knight, and 2014's Interstellar (a tale exploring wormholes and the relativity of time,) after 2012's The Dark Knight Rises. However, while Inception grossed about $830 million worldwide, its spiritual successor, Interstellar, only managed to hit $677 million, which might not bode well for Tenet's prospects, especially in a post-pandemic market. Of course, we're dealing with different variables here, and moviegoers might end up embracing the film as a return to normalcy.
Yet, outside of the qualitative aspects of the movies themselves, the most important factor regarding the reopening of theaters will obviously center on how they maintain the safety of moviegoers, with social distancing measures undoubtedly set to be implemented. This, of course, will inevitably limit the capacity of each showing, compounding reductions already made in recent years as the industry evolved to accommodate luxury seating. Additionally, there is the unknown factor of public perception about the efficacy of said safety measures, and if prospective moviegoers would be willing to become the canaries sent into the industry's theatrical COVID coal mines, especially after they've already become accustomed to bypassing theaters to view new releases via streaming and VOD in what has become common practice in the past few months.
For now, anyway, the July 17 release of Tenet—and the return of mainstream theatrical releases—remains at the mercy of these abruptly-static and uncertain times in which we live.