News
Bob Odenkirk's The Room Remake Will Defy Your Expectations
Yes, Bob Odenkirk is going to play Johnny in a charity reading/remake of Tommy Wiseau's The Room. No, he is not making a joke.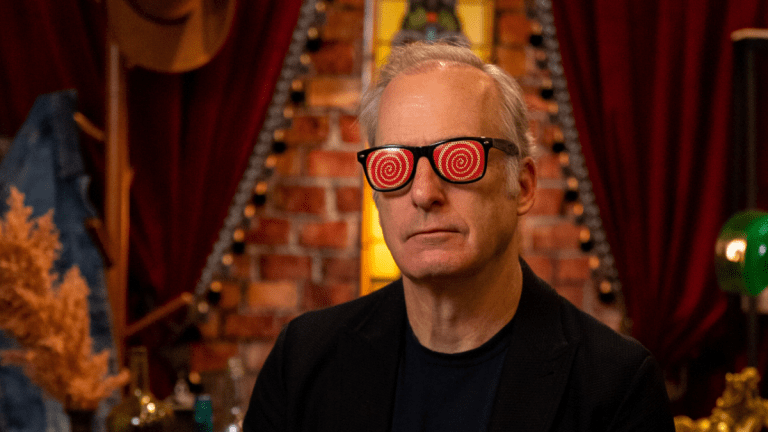 Bob Odenkirk is not making fun of Tommy Wiseau. Yes, he's doing a reading of the enigmatic filmmaker's 2003 bad-movie staple The Room, in which he plays main character Johnny, through which Wiseau vented all of his frustrations with the world. But he has no intention of mocking the movie or its writer/director/star/hype-man Wiseau. "We didn't make fun of it," he promised Den of Geek while promoting his new series Lucky Hank at SXSW. "Because that's already been done."
More than a reluctance to cover well-trod ground, Odenkirk's refusal to mock The Room comes from a place of love and respect. "I love that movie. I love everything about it. I love the phenomenon of it," he enthused. So when asked to do a reading of the movie to support AIDS research foundation amfAR, Odenkirk didn't have to think twice. "I said for sure I will do that whether [anyone] watches it. I'll do it alone in my room with the door shut."
Odenkirk's approach distinguishes his take on The Room from many other, more familiar, responses. In addition to pros like Rifftrax and How Did This Get Made, countless bad movie podcasts and YouTube channels have chided the movie's absurd plot about the downfall of good-hearted banker Johnny at the hands of his unfaithful girlfriend Lisa (Juliette Danielle) and duplicitous best friend Mark (Greg Sestero). The Room even received a big-screen drubbing in the form of 2017's The Disaster Artist, James Franco's adaptation of Sestero's behind-the-scenes book, starring Franco as Wiseau and his brother Dave as Sestero (Odenkirk appeared in the movie as Wiseau's acting teacher).
But Odenkirk has no intention of trotting out a Wiseau impression or mangling the James Dean riff "You are tearing me apart, Lisa!" Instead, he plays it straight, playing the role as if he was originally cast in the part. "I want you to know, I do every line, I don't change the lines," Odenkirk assures Den of Geek, with more than a little pride. "If there's a laugh, if Tommy's character laughs, I laugh, but I don't try to laugh like he does. I try to make it honest and organic to the scene."
It's hard to think of an actor better suited to this comedy/drama tightrope. Odenkirk got his start in sketch comedy, writing for Saturday Night Live and creating the cult HBO series Mr. Show with David Cross. He's remained a constant presence in the comedy world, not only continuing his own comedy work but also helping bring to prominence younger groups Tim and Eric and The Birthday Boys. But at the same time, Odenkirk has established his dramatic bonafides, most notably on Breaking Bad and the spinoff Better Call Saul, as well as his latest show, Lucky Hank.
By taking a serious approach to the material, Odenkirk models the formula of his predecessor in the Johnny role, Wiseau himself. The Room works precisely because it is so heartbreakingly earnest about its unlikely story, not letting off-beat production or acting choices get in the way. It's that utter commitment to odd material that makes The Room so funny.
So while Odenkirk admits that his reading/remake is "gonna be dumb," he also hopes for something transcendent. "It could be kind of beautiful," he confesses. "If we pull off one moment, I'll be so happy. If you watch one scene and feel sorry for Tommy or feel something honest that the scene is trying to put out there it will be a great achievement.