News
Black Panther: Wakanda Forever Set Photos Reveal Ironheart, Shuri and Okoye
Shuri, Okoye, Riri Williams and a bearded Everett K. Ross emerge on the set of Marvel's Black Panther: Wakanda Forever.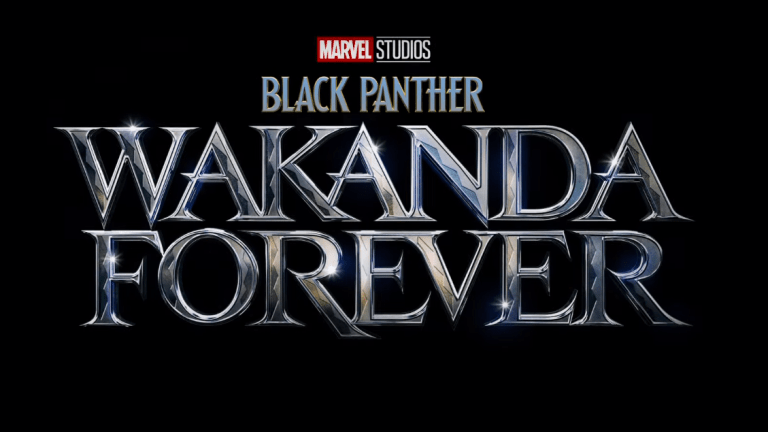 Marvel Studios has begun filming the sequel to their 2018 smash hit Black Panther in Massachusetts. Director Ryan Coogler is back at the helm, and much of the cast of the first film are returning.
Lupita Nyong'o, Danai Gurira, Martin Freeman, Letitia Wright, Winston Duke, and Angela Bassett will all be back in Black Panther: Wakanda Forever, with Dominique Thorne making her debut as Riri Williams aka Ironheart and I May Destroy You creator and star Michaela Coel also onboard in an unknown role.
Sadly, the movie goes on without its original star Chadwick Boseman, who died from colon cancer last year. Marvel have stressed that there's no intention of recasting the role of T'Challa, which Boseman played in Captain America: Civil War, the first Black Panther solo movie, Avengers: Infinity War, and Avengers: Endgame. The actor's voice was recently heard in a final MCU performance, reprising T'Challa in Marvel's What If…?.
Marvel boss Kevin Feige has confirmed that Wakanda Forever will seek to "explore the world of Wakanda and the rich characters introduced in the first film" but the movie's plot is still under wraps.
Images are now emerging from the shoot, and Wright and Gurira have been seen outside in costume as Shuri and Okoye. Martin Freeman is also back filming as Everett K. Ross – this time sporting a fluffy grey beard. Wright was noted to have been hospitalized with minor injuries after a stunt rig accident during filming at one point, but was released several hours later.
Thorne has also been spotted on set ahead of production getting underway on her highly anticipated Disney+ series Ironheart, where she will reprise her role as Riri Williams.
Williams first appeared in Invincible Iron Man #7 five years ago. The character is a budding engineering genius who ended up creating her own version of the Iron Man suit and eventually became a new Marvel Comics superhero – with Tony Stark's blessing. It's unlikely that much of her friendship and origin story with Stark will be explored in either Wakanda Forever or Ironheart, as Robert Downey Jr. seems to have left the MCU behind after Avengers: Endgame.
However, since the MCU is now beginning its multiversal phase, it's not impossible that Williams could have been associated with a completely different version of Stark. It will certainly be interesting to find out how Marvel plan to introduce Williams, and how her story in Wakanda Forever will set up Ironheart.
Take a look…
Black Panther: Wakanda Forever is set to be released on July 8, 2022.