News
Black Panther Actor Chadwick Boseman Dead at 43
Chadwick Boseman, the star of 42, Da 5 Bloods, and Marvel's Black Panther passes away after a four-year battle with colon cancer.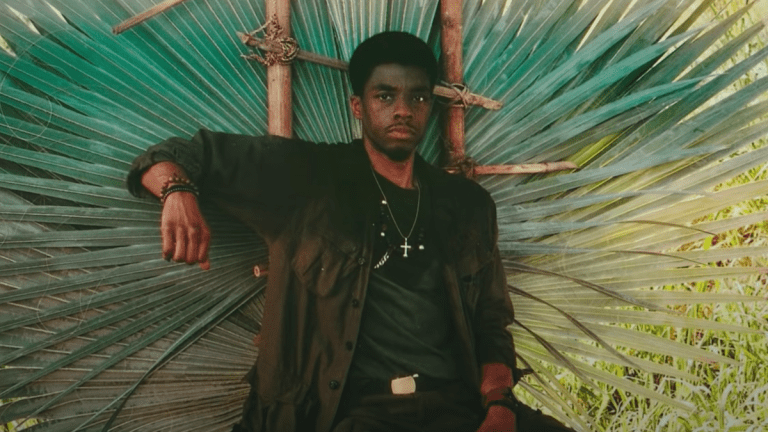 Chadwick Boseman, beloved actor and star of the highest grossing solo superhero movie of all time, Black Panther, has passed away in his Los Angeles home after a four-year struggle with colon cancer. The actor was 43.
Confirming the actor's death to the Associated Press late Friday evening, Boseman's publicist Nicki Fioravante said Boseman's wife and family was by his side when he passed. Boseman had never publicly commented or acknowledged being diagnosed with cancer.
Boseman's family shared on Twitter this additional statement.
"It is with immeasurable grief that we confirm the passing of Chadwick Boseman. Chadwick was diagnosed with stage III colon cancer in 2016, and battled with it these last 4 years as it progressed to stage IV. A true fighter, Chadwick persevered through it all, and brought you many of the films you have come to love so much. From Marshall to Da 5 Bloods, August Wilson's Ma Rainey's Black Bottom and several more, all were filmed during and between countless surgeries and chemotherapy. It was the honor of his career to bring King T'Challa to life in Black Panther.
"He died in his home, with his wife and family by his side. The family thanks you for your love and prayers, and asks that you continue to respect their privacy during this difficult time."
An immense talent with a warm South Carolinian drawl rarely seen on screen, Boseman was best known for his often riveting portraits of historical figures prior to Black Panther. From playing Jackie Robinson in 42 to Thurgood Marshall in Marshall, to absolutely nailing the rhythm of James Brown in Get on Up, Boseman brought intimacy to figures often presented as larger than life in the media.
In his own life, Boseman was born in Anderson, South Carolina in 1976. After growing up in the South, he went to school in Washington D.C.'s historic Howard University, a private school chartered shortly after the Civil War and dedicated to the education of Black students. Boseman graduated from Howard in 2000 with a Bachelor of Fine Arts in Directing.
Living in New York and then Los Angeles, Boseman worked his way up from small television guest spots, beginning with Third Watch and Law & Order, to starring in 2010's Persons Unknown. His breakthrough came in playing Robinson in 42. Set during Robinson's groundbreaking entrance into Major League Baseball, the film pitted Boseman opposite Harrison Ford as Brooklyn Dodgers owner Branch Rickey. It was a winsome turn by Boseman, one that paved the way to Get on Up.
But his biggest international acclaim occurred when Boseman was cast as T'Challa, Prince of the fictional African nation Wakanda in Captain America: Civil War. With shining armor that celebrated Afrofuturism iconography, it was an inspiring image that only became further realized in Ryan Coogler's groundbreaking Black Panther (2018). That film grossed more than $1.3 billion worldwide and earned an astronomical $700 million in the U.S. alone. The first major superhero movie with a nine-figure budget to star a Person of Color, Black Panther also became the first superhero movie to be nominated for a Best Picture Oscar at the Academy Awards.
Through it all, Boseman kept a humble appearance up, now all the more remarkable as he would've been well into his battle with cancer by the time filming began on Black Panther.
More recently Boseman starred in a small but pivotal role in Spike Lee's latest joint, Da 5 Bloods. With a gaunt appearance that takes on greater meaning now, Boseman played Stormin' Norman in the movie, a Black Vietnam private who kept a righteous, and ultimately, haunting perspective on the fight for Black history, Black pride, and finally Black Power for his squadron of brothers in the war.
"This was a crushing blow," writer-director Jordan Peele wrote on Twitter. Actor Jeffrey Wright, meanwhile wrote, "This brother right here. Wow. No Words. This life."
Brie Larson, who co-starred with Boseman in the last Avengers movie, wrote, "Chadwick was someone who radiated power and peace. Who stood for so much more than himself. Who took the time to really see how you were doing and gave words of encouragement when you felt unsure. I'm honored to have the memories I have. The conversations, the laughter. My heart is with you and your family. You will be missed and never forgotten. Rest in power and peace my friend."
Don Cheadle who also starred with Boseman in three Marvel movies, tweeted, "I will miss you birthday brother. you were always light and love to me. my god…"
Passing away at only 43, Boseman leaves behind a short but immense legacy, one that is echoed every time a child shouts "Wakanda Forever" with their arms crossed. Rest in Power.