News
Black Panther Director Pens Touching Tribute to Chadwick Boseman
Ryan Coogler, director of Black Panther, speaks eloquently about the tragic death of Chadwick Boseman.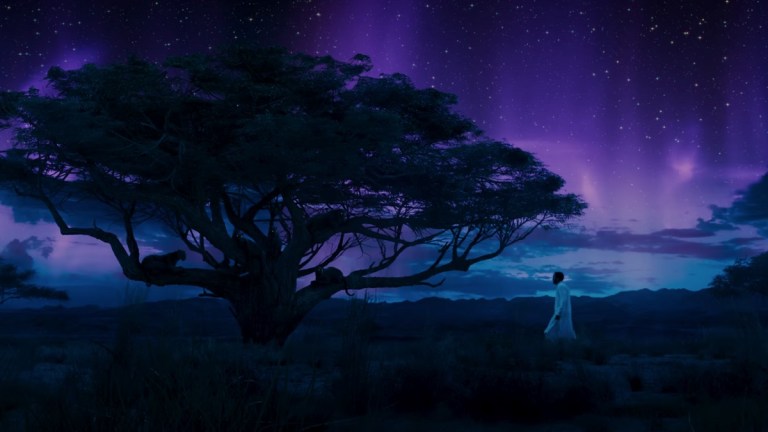 The death of Chadwick Boseman at the age of 42 from cancer is a tragic loss for the entertainment world. It's remarkable that a man who played such historically significant figures as Jackie Robinson, James Brown, and Thurgood Marshall may have found his greatest and most resonant role in a fictional character: King T'Challa of Wakanda, Marvel's Black Panther. Ryan Coogler, who directed and co-wrote the screenplay for 2018's Black Panther movie, has penned a touching eulogy for Boseman.
We've chosen some poignant excerpts, in which the director explains just how instrumental Boseman was in creating the character of T'Challa for the screen. But you should absolutely read Coogler's full statement on Boseman's passing on Marvel.com, which is far more than just a director trying to capture a generational talent in words, and instead a picture of a generous, thoughtful man who made an impression on those he worked with.
On watching Boseman perform as T'Challa for the first time on the set of Captain America: Civil War…
I'll never forget, sitting in an editorial suite on the Disney Lot and watching his scenes. His first with Scarlett Johansson as Black Widow, then, with the South African cinema titan, John Kani as T'Challa's father, King T'Chaka. It was at that moment I knew I wanted to make this movie. After Scarlett's character leaves them, Chad and John began conversing in a language I had never heard before. It sounded familiar, full of the same clicks and smacks that young black children would make in the States. The same clicks that we would often be chided for being disrespectful or improper. But, it had a musicality to it that felt ancient, powerful, and African.

In my meeting after watching the film, I asked Nate Moore, one of the producers of the film, about the language. "Did you guys make it up?" Nate replied, "that's Xhosa, John Kani's native language. He and Chad decided to do the scene like that on set, and we rolled with it." I thought to myself. "He just learned lines in another language, that day?" I couldn't conceive how difficult that must have been, and even though I hadn't met Chad, I was already in awe of his capacity as actor.
On Boseman's insistence that T'Challa speak like an African king…
"I learned later that there was much conversation over how T'Challa would sound in the film. The decision to have Xhosa be the official language of Wakanda was solidified by Chad, a native of South Carolina, because he was able to learn his lines in Xhosa, there on the spot. He also advocated for his character to speak with an African accent, so that he could present T'Challa to audiences as an African king, whose dialect had not been conquered by the West."
Coogler describes his first impressions of Boseman when they finally got a chance to speak:
"I noticed then that Chad was an anomaly. He was calm. Assured. Constantly studying. But also kind, comforting, had the warmest laugh in the world, and eyes that seen much beyond his years, but could still sparkle like a child seeing something for the first time. That was the first of many conversations. He was a special person."
You should absolutely go read Coogler's full statement here.
Please consider making a donation to the Memorial Sloan Kettering Cancer Center in their ongoing fight against colorectal and other forms of cancer.