News
Black Panther Gets Special Free TV Broadcast in Honor of Chadwick Boseman
You can watch Black Panther for free on ABC on Sunday night at 8 PM in a special commercial free broadcast.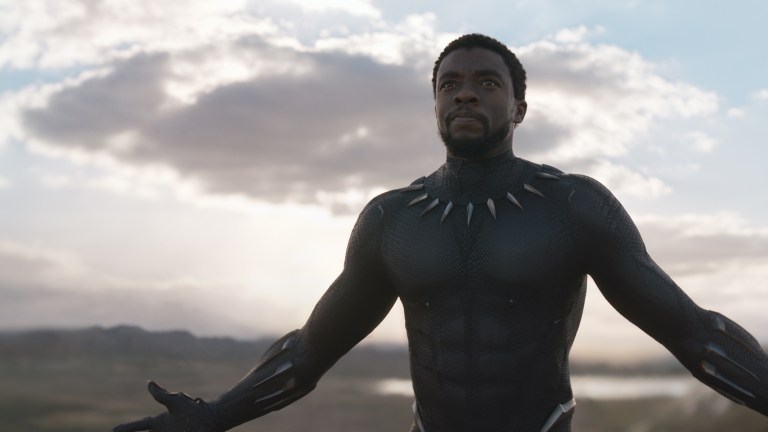 Viewers in the United States will get a chance to watch Black Panther for free tonight in honor of star Chadwick Boseman, whose death on Friday shocked and saddened the world. ABC will air Black Panther, complete and commercial free at 8 pm EDT, followed by a broadcast celebrating the life and legacy of the actor, ABC News Special: Chadwick Boseman – A Tribute for a King.
Upon its release in February of 2018, Black Panther was a critical and cultural sensation, taking in over $1.3 billion at the box office, and racking up seven Academy Awards nominations (for Best Picture, Best Original Score, Best Original Song, Best Costume Design, Best Production Design, Best Sound Editing, and Best Sound Mixing). The film took home Academy Awards for Best Original Score, Best Costume Design, and Best Production Design.
Boseman's short career was one of virtually nothing but highlights, and in a short span he racked up a string of performances about historical trailblazers, from legendary Brooklyn Dodger Jackie Robinson in 42, to James Brown in Get On Up, to Thurgood Marshall in 2017's Marshall. And yet it's his performance as King T'Challa in Black Panther, Captain America: Civil War, Avengers: Infinity War, and Avengers: Endgame that he will be best remembered for. Boseman's T'Challa transcended traditional superhero movie boundaries and will remain an icon for a generation and beyond, bringing the character created by Jack Kirby and Stan Lee in 1966 to previously unimagined levels of recognition and significance.
Boseman's death at 42 on Aug. 28 came as a shock to the world. The actor had been diagnosed with Stage Three colon cancer four years ago, meaning that many of his performances came while battling with the disease and its treatment. Black Panther has been streaming exclusively on Disney+ for several months, but ABC is bringing the film to broadcast television for the first time. It's extremely rare for any broadcast network in the USA to deliver a prestigious Sunday night commercial free broadcast for any film, so this is a testament to the power of Boseman's legacy.