News
Bill Murray Confirms Villain Role for Ant-Man 3
Ant-Man and the Wasp: Quantumania will apparently see Bill Murray join the MCU as a "bad guy."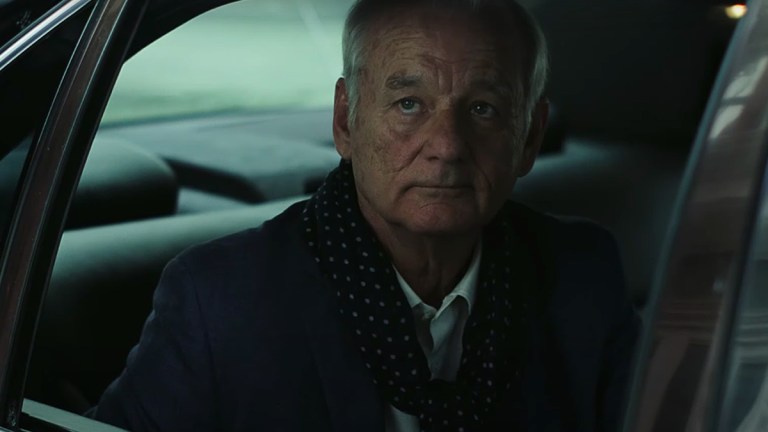 While the Marvel Cinematic Universe is mired in multiverse minutia, we live in a version of the universe where, in a delightful bit of randomness, Bill Murray is joining the movie continuity. Apropos to that illustration, the comedic legend will mark his MCU debut in realm-crossing threequel Ant-Man and the Wasp: Quantumania for a role that remains a mystery. However, in recently addressing said role, Murray also revealed its surprisingly villainous nature.
Yes, Bill Murray will apparently arrive as an instigator of antagonism in Ant-Man and the Wasp: Quantumania. The revelation came straight from the actor himself, who, during a recent appearance on The Eli Manning Show, elaborated on the nature of his character with the kind of disinterested extemporaneousness we have come to expect from the man. Murray—who initially confirmed his casting for the film this past October—was pressed by the retired NFL star quarterback during the course of a casual outdoor dining interview to describe his character's powers for the Marvel movie role, leading to a characteristically pithy answer.
"My powers is, I'm a bad guy," states Murray in signature dry fashion between bites of his burger.
That, unfortunately, was the extent of the Quantumania conversation, which makes Murray's revelation the kind of half-answer that only leaves us with more questions. Additionally, Murray's famously sarcastic demeanor typically makes what seems like a straight confirmation into a grain-of-salt situation. After all, the sardonic nature of his revelation might just evoke decades' worth of memories of churlish answers and unfruitful teases from Murray regarding his return for a chronological third Ghostbusters movie as Peter Venkman. Yet, the recent release of Ghostbusters: Afterlife officially marked the end of that extended era of speculation, and, pertinently, saw Murray join Ant-Man actor Paul Rudd, thereby making his Quantumania appearance a quick reunion turnover. In fact, the brief Ant-Man conversation transitioned to a question about Rudd's recent surprise selection as People Magazine's "Sexiest Man Alive."   
"Paul doesn't agree, so I'm gonna go along with Paul," says Murray of Rudd's humility. "He was kind enough to not agree, so it takes a lot of pressure off the rest of us."
However, the details we do know about Ant-Man and the Wasp: Quantumania suggests that Murray's "bad guy" role is unlikely to serve as the film's primary villain. That job will clearly go to Jonathan Majors, who will properly premiere the time-traveling A-list Marvel Comics villain, Nathaniel Richards, a.k.a. Kang the Conqueror, in the MCU. Majors, in an intriguingly roundabout manner, already introduced the concept of the character last year for Disney+ series Loki, on which he played a character simply known as "He Who Remains," the machinations-making mystery man behind the series-dominating Time Variance Authority. There, we would learn that the character, for all the multiverse mischief he caused, was just a more benign variant of Richards/Kang, a ruthless figure from the far-future who has utilized his intelligence and advanced technology towards the goal of ruling the multiverse.
Consequently, Murray's mystery character will most likely provide a supplemental antagonistic force amidst the film's primary plot, in which the eponymous Quantum Realm traveled by Scott Lang's protean Pym-powered technology will somehow collide with the agenda of the imperious Kang himself. Indeed, to use Ghostbusters as a metaphor, Quantumania will likely have Murray as an antagonist akin to meddling bureaucrat Walter Peck, contrasting from the grandiose threat of Kang, who will serve as the film's proverbial Gozer the Gozerian. While this notion remains in the realm of speculation, it does seem clear that Murray is merely onboard for a smaller role, one that he'd ideally field only once, as he claimed during his initial casting reveal.
"Let's put it this way: the director [Peyton Reed] is a good guy, and now I've at least tried out what it's like to shoot a Marvel movie," he explained back in October. "But I don't think I need that experience a second time."
Regardless of the role, Murray will certainly bring a unique (likely still-comedic) presence to Ant-Man and the Wasp: Quantumania, which will see Paul Rudd and co-headliner Evangeline Lilly once again joined by Michael Douglas as Hank Pym and Michelle Pfeiffer as Janet van Dyne. However, we will witness a major shake-up, since it will be the first of the solo films to not feature Abby Ryder Fortson as daughter Cassie Lang. In fact, Forston has already been twice-replaced, since Emma Fuhrmann played a five-year-advanced post-Blip version of Cassie in 2019's Avengers: Endgame, and the threequel will soon see the character played by Kathryn Newton, whose rendition will likely (given the recasting,) live up to the character's comic book fate of becoming the Pym-particle-utilizing hero, Stinger. Thus, Scott might just have more help with his imminent Kang conundrum.
Ant-Man and the Wasp: Quantumania is currently scheduled to hit theaters on July 28, 2023.