News
Marvel Director Who Left Major Sequel Open to Return
Marvel could have a fan-favorite MCU director back for Phase 4 or beyond.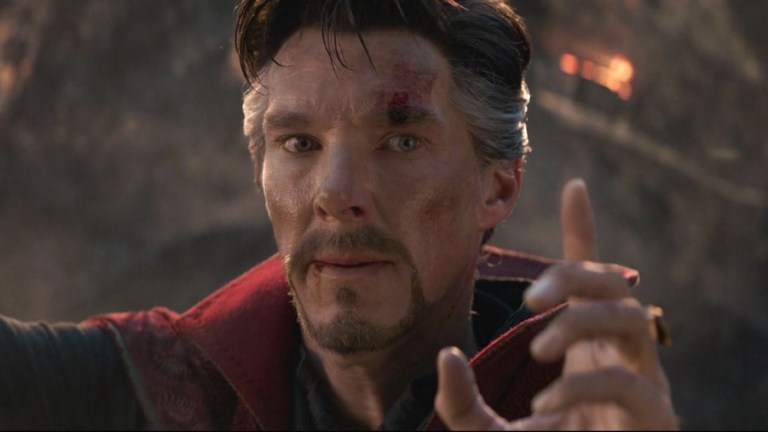 Say what you will about the cinematic behemoth that is Marvel Studios, but the house that Kevin Feige built isn't well known for turnover behind the scenes. Writers, directors, and performers generally seem to enjoy working for the pop culture juggernaut (which will undoubtedly soon incorporate the X-Men and therefore Juggernaut). As such, the trades are rarely filled with reports of that classic Hollywood divorce condition "creative differences."
Still, every now and then Marvel and a creator just aren't able to make it work. Those creative differences reared their ugly head with auteur Edgar Wright and 2015's Ant-Man (which was eventually directed by Peyton Reed). Guardians of the Galaxy shepherd James Gunn was axed after a bad faith internet campaign to get him canceled, but cooler heads prevailed and Gunn is returning to helm Guardians of the Galaxy Vol. 3. 
Now, another director who left the Marvel machine has indicated that he would be open to a return. Scott Derrickson, who directed 2016's Doctor Strange before bowing out of the sequel, has revealed that he's down for more Marvel if Marvel is.
"I loved working with Marvel and would absolutely do it again," Derrickson penned on his Twitter in response to another user's question as to whether he would come back for a third Doctor Strange film.
It's nice to know that there are no hard feelings between the major studio and the directors of one of its (visually prettier) films. Perhaps "creative differences" really are just that in this instance.
The Denver-born and raised Derrickson got his start in horror co-writing and directing The Exorcism of Emily Rose in 2005. Following that he wrote and directed other horror projects like Sinister, Sinister 2, and Deliver Us From Evil. In 2016, Marvel tapped Derrickson to put his horror sensibilities to use in Doctor Strange, which featured Inception-style fracturing realities, a big interdimensional uber-demon named Dormammu, and plenty of Benedict Cumberbatch.
In December 2018, Marvel announced that Derrickson would return for the sequel, titled Doctor Strange in the Multiverse of Madness. Just over a year later in January 2020, Derrickson announced that he was stepping away from the project due to creative differences. Fellow horror auteur Sam Raimi would go on to replace him. In speaking to Cinemablend in 2021, Doctor Strange co-screenwriter C. Robert Cargill elaborated upon Derrickson's reasons for leaving.
"It was creative differences. [Scott Derrickson] wanted to do one movie, and Marvel wanted to do another movie," Cargill said.
We likely won't know the details of those creative differences until after Doctor Strange in the Multiverse of Madness premieres on May 6, 2022. What's interesting, however, is that the film's bold title promising the opening of the Multiverse was in place when Derrickson first signed on. That means that the creative differences didn't involve the introduction of a multiverse of infinite possibilities but rather something more granular.
In any case, Derrickson landed on his feet, writing and directing the Joe Hill-adapted horror concept The Black Phone starring Ethan Hawke. That film is set to receive a theatrical release on June 24, 2022, just over a month after Doctor Strange in the Multiverse of Madness. 
After that, who knows! There are plenty of other Marvel projects for Derrickson to come back aboard on. More Doctor Strange sequels are sure to come and there are those aforementioned X-Men still lurking out there.