Features
Best to Stream This Halloween: New Horror and Spooky Movies and TV to Watch
Need some new horror movies or TV shows to watch? We have a guide to all the best new stuff to spooky up your Halloween without leaving your couch.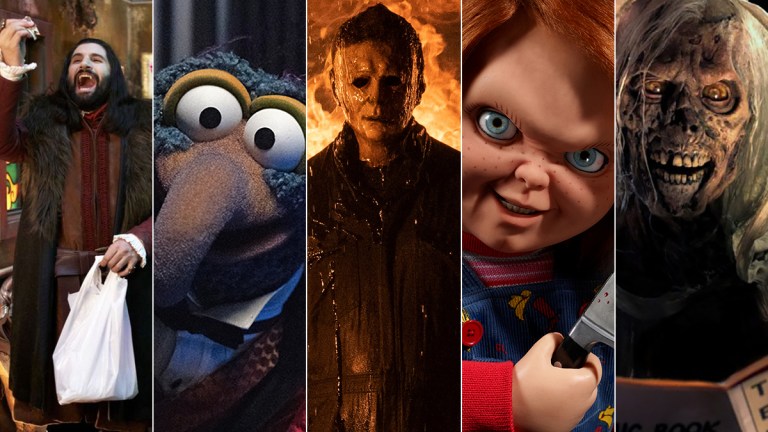 Halloween is finally upon us, and it's the absolute height of spooky season. But what the heck are you going to watch? There's no shortage of appropriate old favorites and films actually set on Halloween to choose from. But what if you want something new that you haven't seen before?
If that's the case, you're in luck, because the last few months have been an absolute bonanza for fans looking to get in the spooky spirit. Not everything on this list is purely a horror movie (or TV show), but the ones that aren't are full of appropriate Halloween vibes.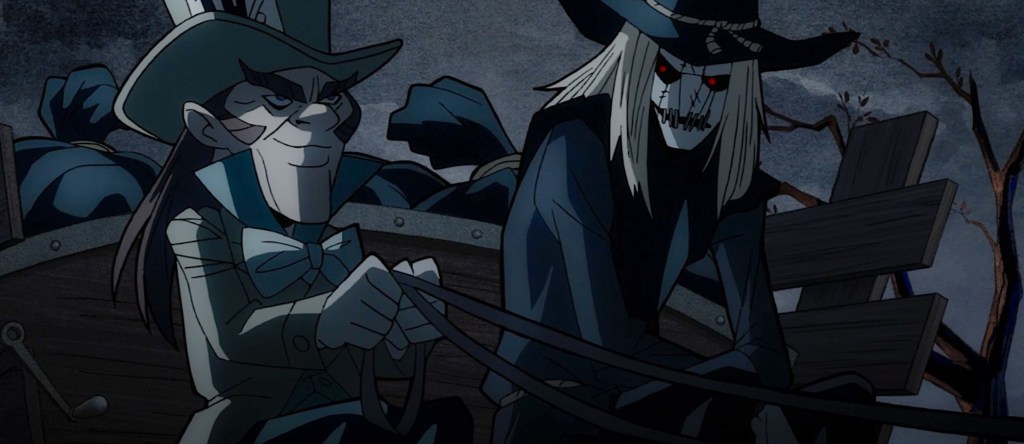 Batman: The Long Halloween
Where to watch: HBO Max
One of the most celebrated Batman comic book stories of all time gets a sprawling, two-part animated adaptation that might actually surpass the source material. The titular "Long Halloween" refers to a year-long murder spree against Gotham City's underworld undertaken by a mysterious figure dubbed "the Holiday Killer" during Batman's early days as a crimefighter. The story begins and ends on Halloween (after all, there's 11 other holidays to get through) but there's plenty of spooky atmosphere throughout, with meetings in moonlit graveyards, fog-shrouded Gotham City nights, and some truly horrific moments featuring Batman's unsettling rogues' gallery.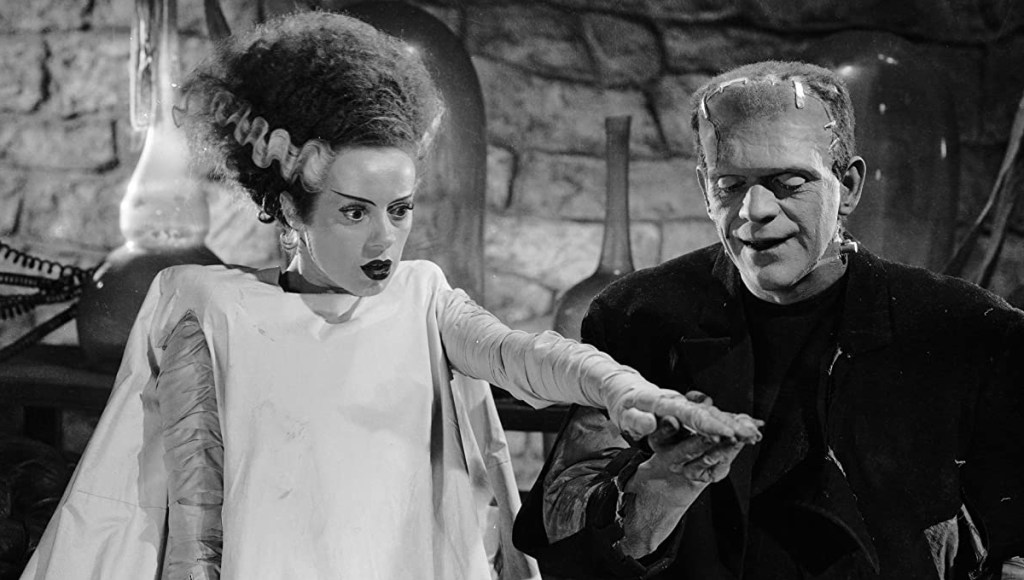 Boris Karloff: The Man Behind the Monster
Where to watch: Prime Video/VOD
For many of us, old horror is still the best horror, and there's arguably no more recognizable figure in horror history than Boris Karloff wearing Jack Pierce's unforgettable Frankenstein's monster makeup. Don't have time to properly dose yourself with the kind of spooky season atmosphere you can only truly find in those old Universal horror movies? This new documentary is the perfect way to get your fix. Spanning the full scope of Karloff's career, from his early start as a heavy in silent pictures to his glory days as an enduring monster and even bringing the Grinch to animated life, Boris Karloff: The Man Behind the Monster is the easiest and spookiest history lesson you'll get this year.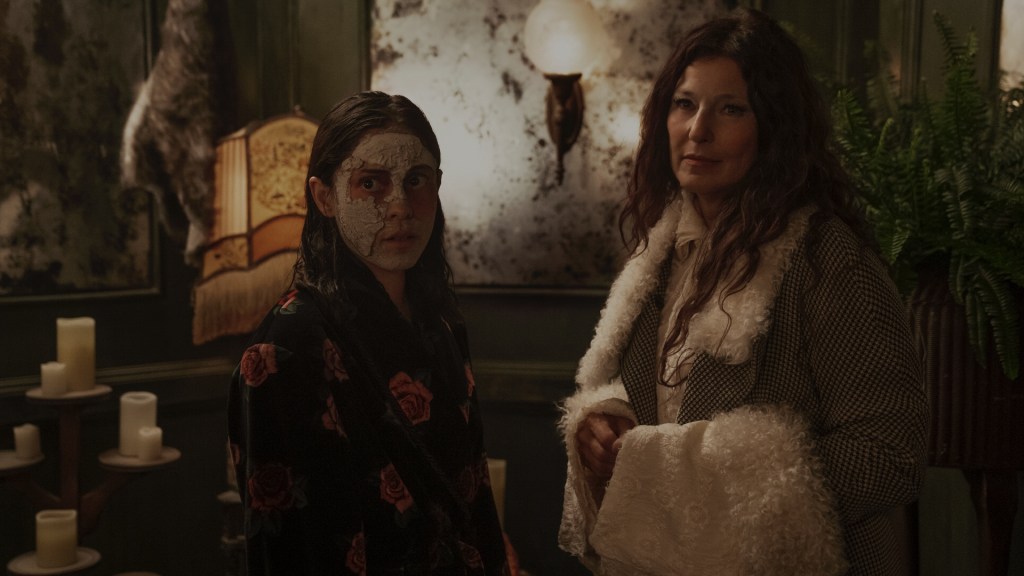 Brand New Cherry Flavor
Where to watch: Netflix
There's body horror and then there is "graphically vomiting kittens" body horror. Netflix's Brand New Cherry Flavor is very much in the latter camp. This series from Nick Antosca (Channel Zero) follows Lisa Nova (Rosa Salazar), a hotshot indie filmmaker who catches Hollywood's eye. When Lisa's creepy producer steals her film for turning down his unwanted sexual advances, Lisa turns to the supernatural world for revenge in the form of local witch Boro (Catherine Keener). Brand New Cherry Flavor is a short, grotesque, and utterly compelling horror tale about actions and their consequences.
Candyman
Where to watch: VOD/theatrical
Almost 30 years after the first Candyman film, co-writers Nia DaCosta and Jordan Peele build atop the legend of the original Candyman, embellishing it and making it their own like any good slumber party guest sharing the gruesomest bits. They also unpack the cruel implications behind the increasingly sorrowful Candyman archetype. He's not just one vengeful spirit, but many; the face of an entire history of Black men being persecuted and murdered. It gives new texture to the exquisite sorrow of that famous Philip Glass theme, and it also is the foundation for a truly ghastly slasher movie. DaCosta, who directed this Candyman before pivoting to Marvel, has a more ruthless, grotesque eye than Peele and she goes for the jugular in the goriest new spectacle this Halloween.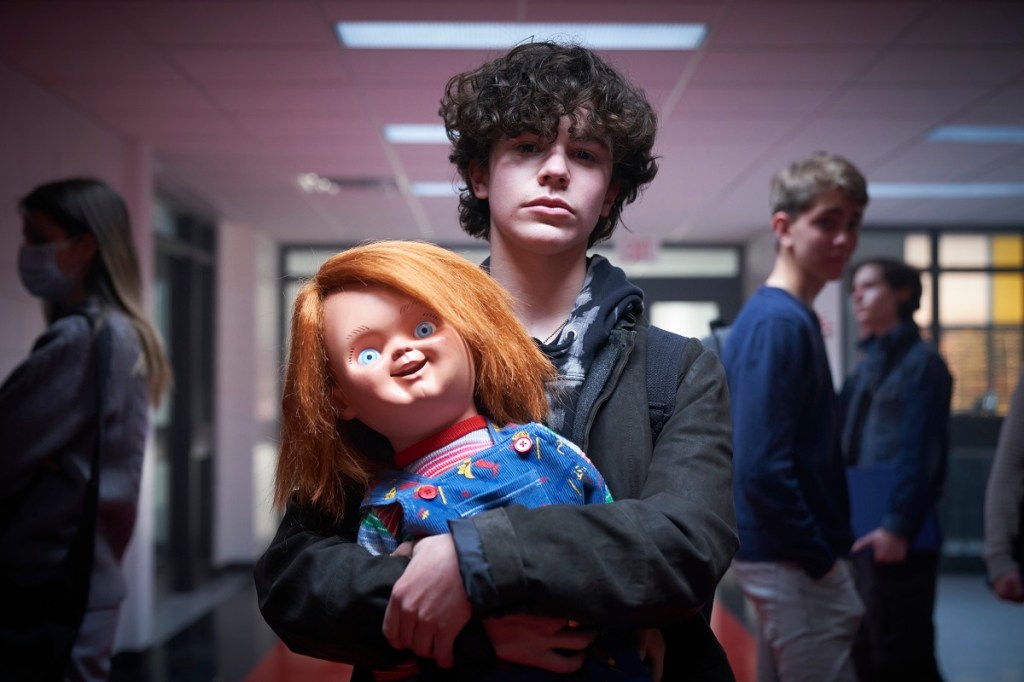 Chucky
Where to watch: Syfy/Hulu Live
We've long felt that it's time for a reevaluation of the Child's Play franchise, a series that (that regrettable and forgettable reboot aside) has only gotten progressively weirder since its early days as a quirky '80s slasher about a possessed doll. The Chucky TV series is bringing new revelations about its title character along with some vintage style kills, all while telling a story that deals with matters of bullying and coming out as a teen. We'll let co-star Devon Sawa explain…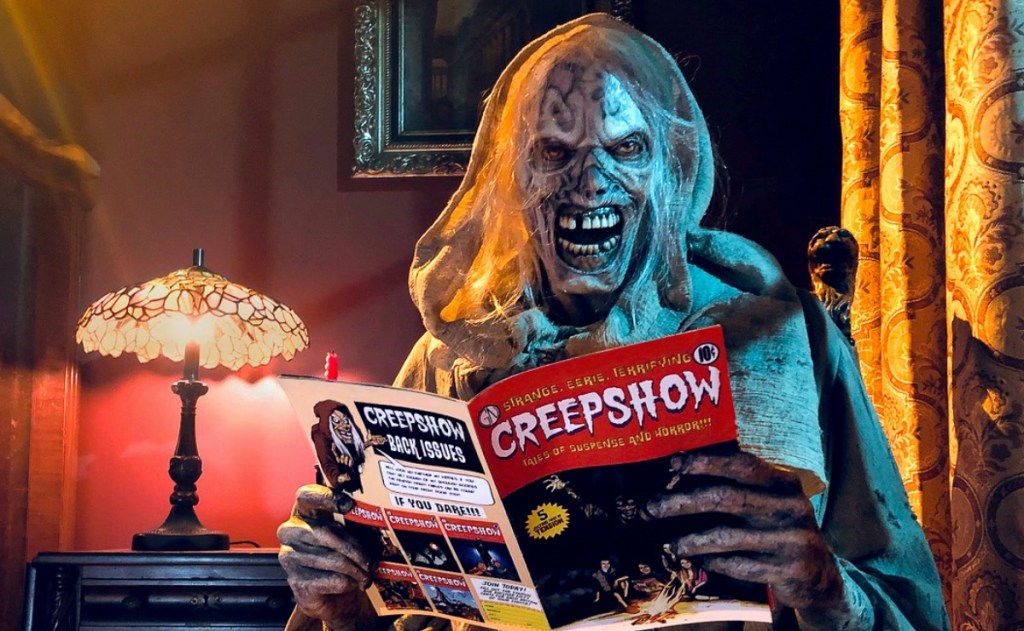 Creepshow
Where to watch: Shudder
The single best argument for a Shudder subscription? That might just be horror anthology Creepshow. George Romero and Stephen King's Creepshow film from 1982 was an homage to classic 1950s horror comics like Tales From the Crypt, and so is this TV version which presents two different macabre tales each episode. But Shudder's Creepshow is also very much a love letter to the classic horror movies of the 1980s, full of practical effects and gore with just the right atmosphere and tone, all tied together by animated "comic book" segments featuring spectral horror host, The Creep. Fans of vintage horror flicks or those who remember HBO's Tales From the Crypt TV series should take special note.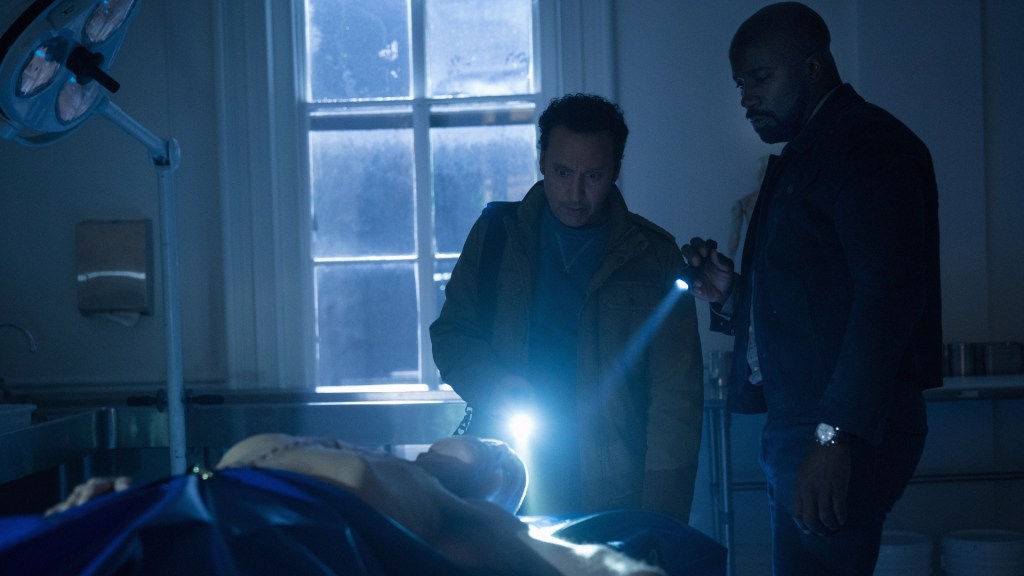 Evil
Where to watch: Paramount+
The X-Files is perhaps the best scripted horror show in television history. With that in mind, it's a small wonder that more series don't seek to continue its monster-of-the-week mission. Thankfully for X-Files fans, however, there's Evil. This wonderful series (which first aired on CBS and now resides on Paramount+) does for demons what Fox and Scully did for aliens. Every week Dr. Kristen Bouchard (Katja Herbers), David Acosta (Mike Colter), and Ben Shakir (Aasif Mandvi) investigate a new paranormal case on behalf of the demonic church, all the while fending off the truly evil Leland Townsend (Michael Emerson). Season 2 just wrapped up in early October and it's worth bingeing ASAP.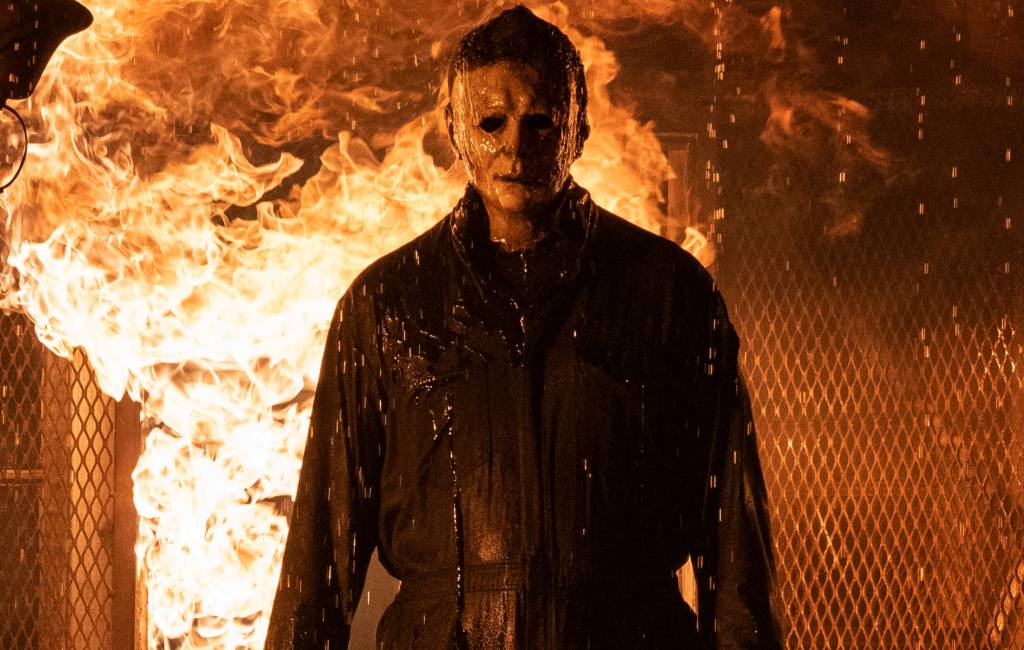 Halloween Kills
Where to watch: Peacock/theatrical
Halloween Kills got its ass absolutely kicked by film critics, but if you go in expecting a phenomenally stupid sequel that may or not be some kind of running joke you're just catching the tail end of, you should be fine. Packed with mean-spirited and vicious slayings, Halloween Kills sees Michael Myers once again terrorizing the residents of Haddonfield, even as they attempt to rise up to take him down once and for all. A half-hearted stab at some kind of serious social commentary aside, you at least get to watch them essentially queue up to get murdered in various ways – exactly what it says on the tin.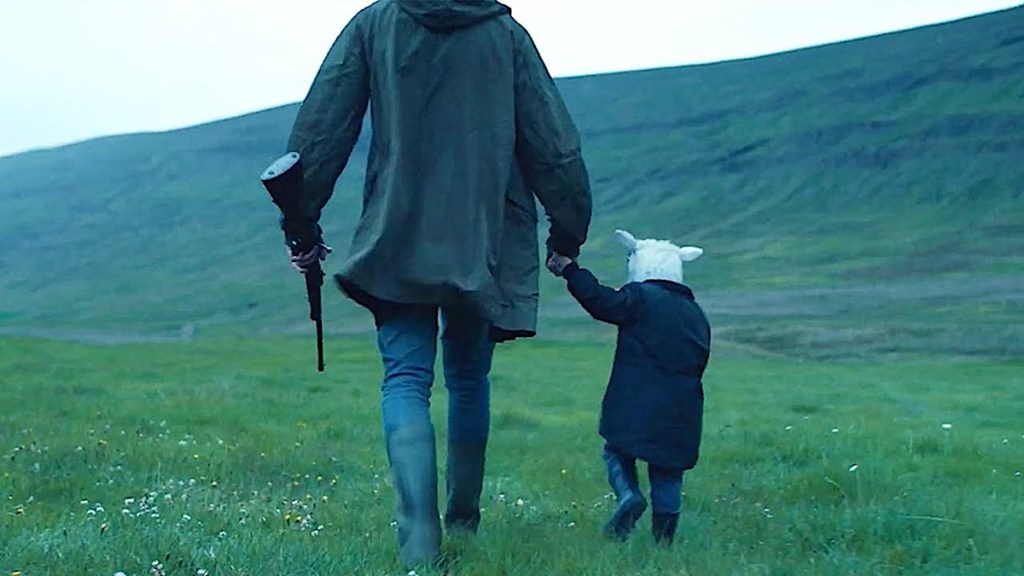 Lamb
Where to watch: VOD/theatrical
We all deal with grief in different ways. Some folks shut down, and others lash out. But Maria and Ingvar (Noomi Rapace and Hilmir Snær Guðnason)? They adopt a half-lamb and half-human abomination that was born in their barn after a sheep was attacked by an unseen assailant. It's a weird premise, but even weirder is how normal everything feels in director Valdimar Jóhannsson's folktale. The more the movie normalizes the sight of a lamb's head on a kid's body, or how her hoof is used to turn off a radio when asked, the more unsettling it becomes for some viewers. There is of course the other unspoken evil here: one species taking from nature to balm its own selfish wounds. Everything has its price, and happiness can come with a steep bill.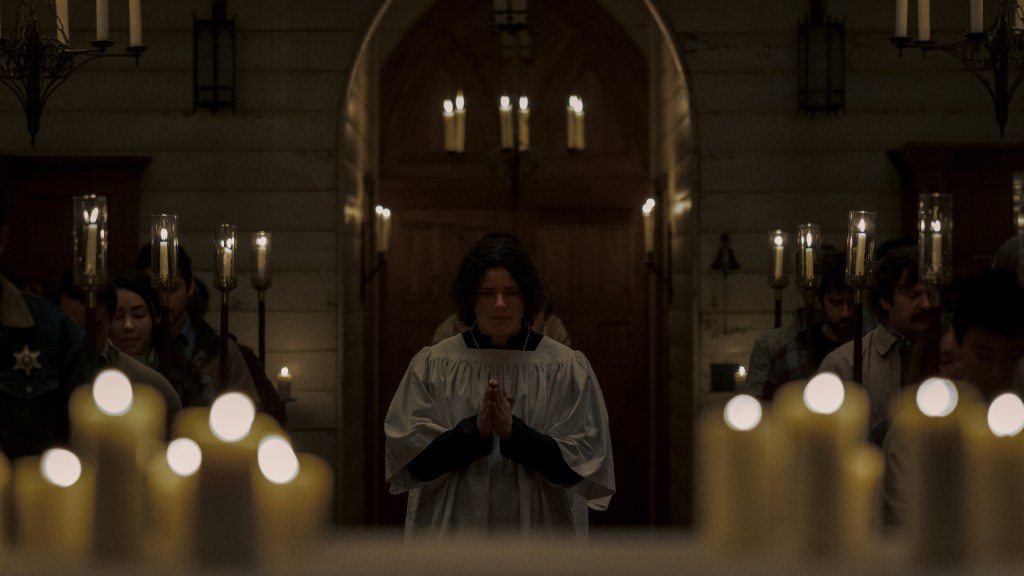 Midnight Mass
Where to watch: Netflix
With The Haunting of Hill House and The Haunting of Bly Manor, horror auteur Mike Flanagan proved that he could adapt spooky stories into Netflix's serialized format. It's this year's Midnight Mass, however, that Flanagan says is his favorite of the bunch. Midnight Mass is set on Crockett Island, a remote Pacific Northwest community of just over 100 people. When Crockett Island's local Catholic pastor heads off on a journey to the holy land, the town receives a younger padre in the form of Father Paul (Hamish Linklater). What happens next will strain Crockett Island's notions of community, faith…and monsters.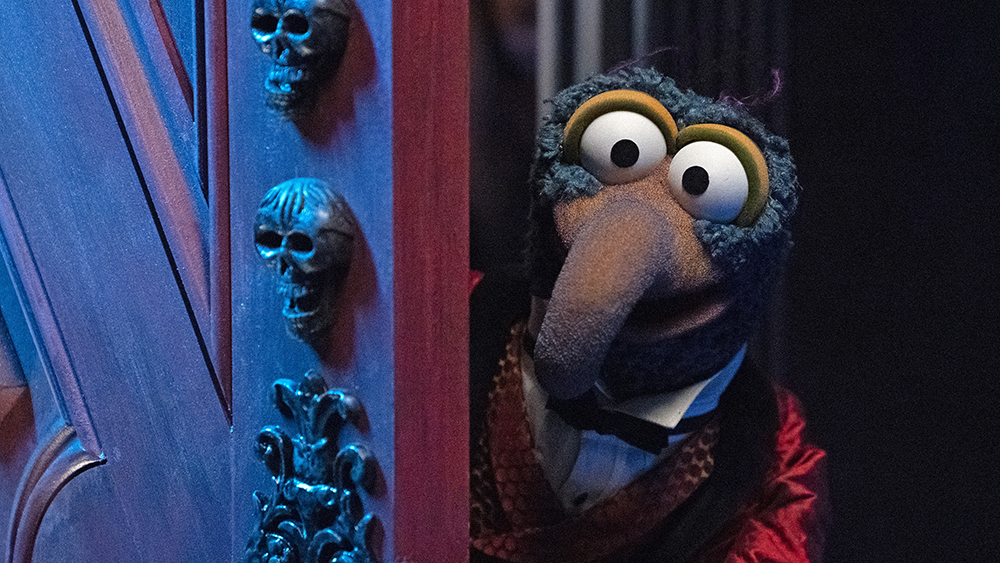 Muppets Haunted Mansion
Where to watch: Disney+
From Muppets vet Kirk Thatcher comes a Halloween special that is so much better than you think it could possibly be. Muppets Haunted Mansion finally arrived on Disney+ in October after almost three decades of abandoned plans for a spooky Muppets special, and what a treat it is. The 49-minute adventure follows Gonzo and Pepe the King Prawn as they forgo the annual Muppets Halloween party and opt for a fear challenge event hosted at the supposedly haunted mansion where Gonzo's favorite magician, The Great MacGuffin, disappeared a century ago. The human duo doing the very most in the special, Will Arnett and Taraji P. Henson, clearly had the time of their lives making Muppets Haunted Mansion, but it's Bill Barretta and the puppeteers' standout performances as Pepe that'll have you saying "Kermit who?"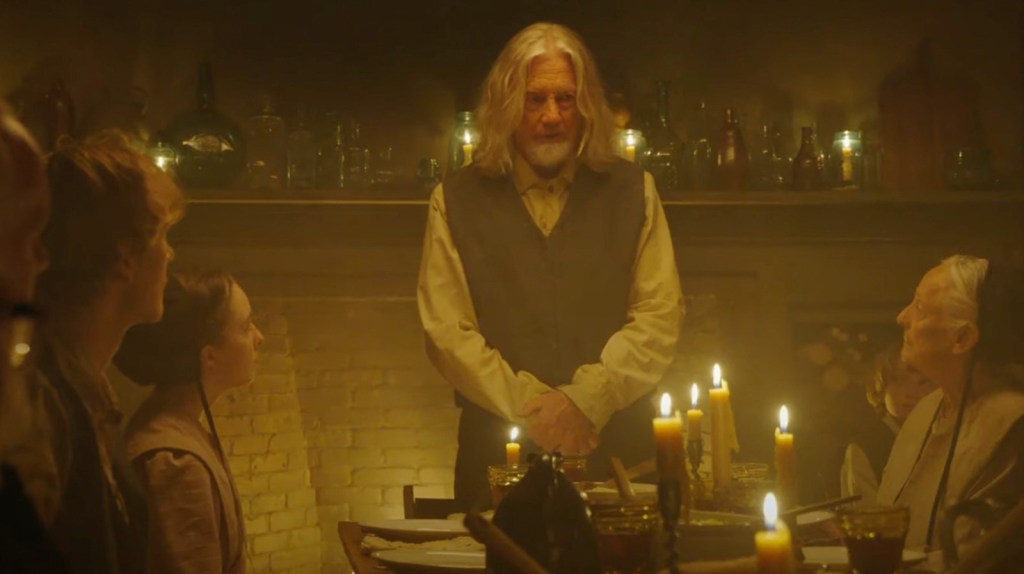 Paranormal Activity: Next of Kin
Where to watch: Paramount+
Paranormal Activity: Next of Kin is a slightly different riff on the franchise's formula, a relatively standalone spinoff/reboot where the characters actually have good filmmaking gear this time. It's so good, in fact, you'll be forgiven for forgetting that this is supposed to be a found footage movie at points. The filmmakers certainly did! It's a pretty boilerplate found footage yarn populated with unwise characters, creepy bumps in the attic upstairs, and ominous religious customs. But if you're a fan of formulaic B-fodder there are admittedly some surface level charms as Margot (Emily Bader) meets her biological family for the first time some 20 years after her mother abandoned her on a hospital's doorsteps. It turns out her birth family is Amish! She and an actual camera crew (Roland Buck III and Dan Lippert) decide to make a documentary about her forgotten past. They also decide to keep rolling after seeing demonic reflections in the window and finding hundred-foot pit beneath the church where parishioners carry in dead goats. Let's just say these documentarians have a real shot at sweeping the Darwin Awards next year.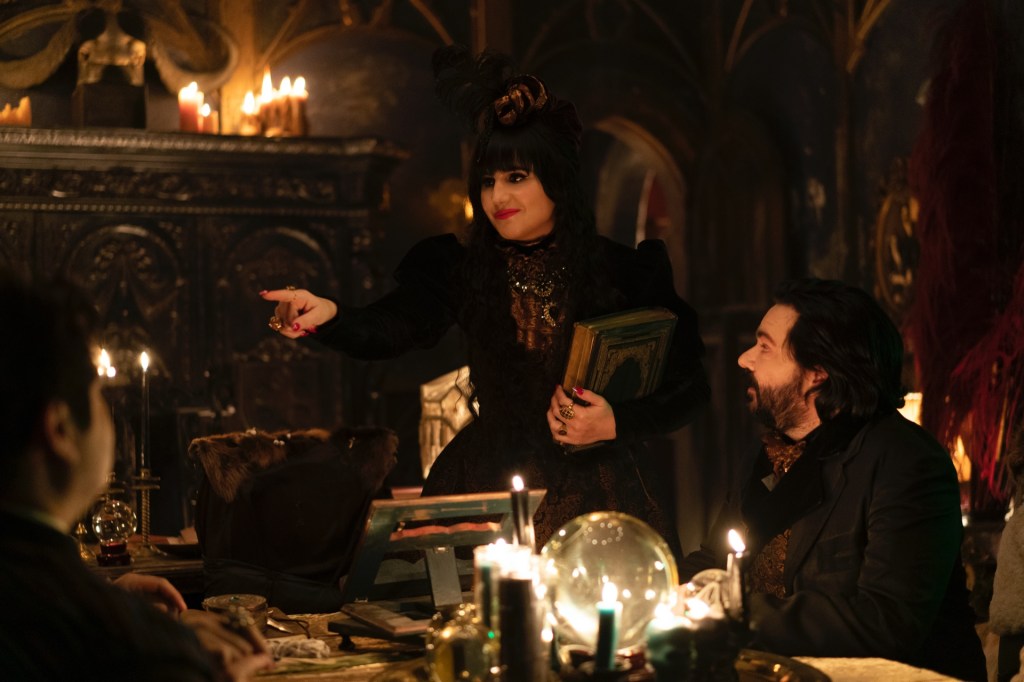 What We Do in the Shadows
Where to watch: FX/Hulu
Not only one of the best shows on television and one of the most inventive comedies in years, What We Do in the Shadows is also both an expert exploration and lovingly crafted skewering (staking?) of the entire vampire genre. Endlessly hilarious with a brilliant core cast and plenty of celebrity cameos (you'd be surprised at who else is really a vampire), the show also routinely brings some terrific (and surprisingly gruesome) practical horror effects to the party. Spend some time in this perfectly furnished Staten Island lair and drink up the spooky season vibes.