Features
Vampire Movies' Favorite Big City Hot Spots
With easy access to airports, docks, highways, and inviting throats, these are the best vampire vacation spots on the big screen.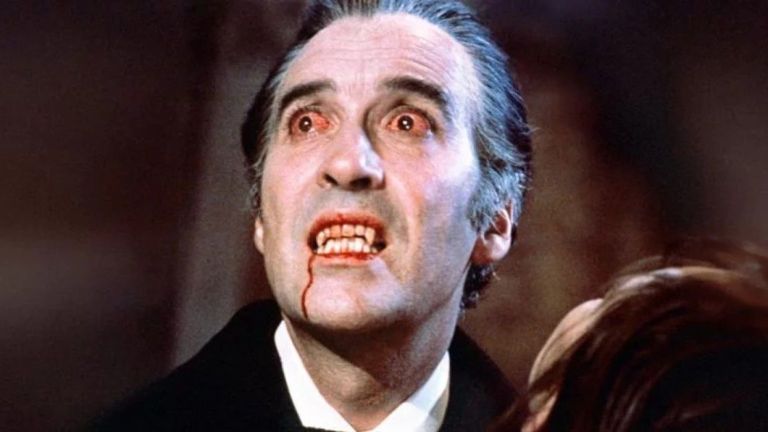 New York, London, Paris, Munich, everybody talks about, um, Count Orlok? Yes, vampires are everywhere. Movies have documented them in tall mountains, small towns, icy landscapes, and in the desert wind. But why rough it in remote locations when you can enjoy all the discomfort of a torn throat in the hustle and bustle of a big city where help and danger are equidistant at all times. Netflix recently set its vampire turf war film, Night Teeth, in the neon nightlife of Los Angeles. They'd also staked out the boogie down Grand Concourse with their teen screamer Vampires vs. the Bronx.
Films and TV have done a lot to change the face of our bloodsucking neighbors. HBO's True Blood gave them a coming out party in the Louisiana backwoods, and FX's What We Do in the Shadows reminds us weekly about just how similar we all are. Seriously, wouldn't you rather have your neck bitten by a vampire than your ass grabbed by a Times Square Elmo? The tourism board of Romania reshaped the bloodsucking legend of Vlad the Impaler, rebranding the scourge of the country to his original place as his nation's hero. As Count Dracula, played by George Hamilton, said in Love at First Bite (1979), "Without me, Transylvania will be as exciting as Bucharest… on a Monday night."
So let's check out the hot locales Dracula and his buddies have sunk their teeth into while away from home.
New York
"Bela Lugosi's Dead," Bauhaus performed during their set in the opening scene in The Hunger. While that particular scene was shot at the Heaven Nightclub on Villiers Street in Charing Cross, and most of the movie was filmed in London, the bulk of the story was set in Manhattan. Based on a book by Whitley Streiber, the film follows the exquisitely sanguinary Miriam (Catherine Deneuve), who has been around since the days of ancient Egypt, and John (David Bowie), who she vampirized in 18th century France. Together the pair cruise New York nightclubs in a quest to stay young, hip, and satisfied. "Nothing human loves forever," the film promised, and as John suddenly begins rapidly aging, he seeks the help of scientist Dr. Sarah Roberts (Susan Sarandon). New York really does have some of the best doctors, but it is a cutthroat business.
As sophisticated as they are, Miriam and John don't appear to venture below 14th Street. The pair reside in an impossibly large apartment on the Upper West Side, near Central Park, while the clinic is on Sutton Place. The Addiction (1995), by director Abel Ferrera, was shot on location in Greenwich Village and on the New York University campus, capturing the downtown grit of mid-90s heroin chic. Christopher Walken's vampire Peina may have found the bloodsuckers' methadone, but Casanova (Annabel Sciorra) and her newly hooked best fiend forever Kathleen Conklin (Lili Taylor) prefer to mainline the pure stuff. As does Sam, the alcoholic vampire played by director and writer Larry Fessenden in Habit, also set in a seedy Lower Manhattan.
Meanwhile Eddie Murphy leads the bridge-and-tunnel crowd to the boroughs in Vampire in Brooklyn (1995), directed by Wes Craven. His Maximillian is the last vampire on Earth, and can only replenish his supply with the blood of a dhampir, a daughter of a human and a vampire. The mix is even better when it comes in the form of a New York City Police detective, Angela Bassett's Rita Veder.
But you need to take the ferry if you want to visit the vampires on What We Do in the Shadows. Not only is that where Nandor, Nadja, Laszlo, Colin Robinson, and their familiar/bodyguard Guillermo live their undead lives, but where they work, rule, and occasionally expire. The office of the ancient Vampiric Council is also on Staten Island.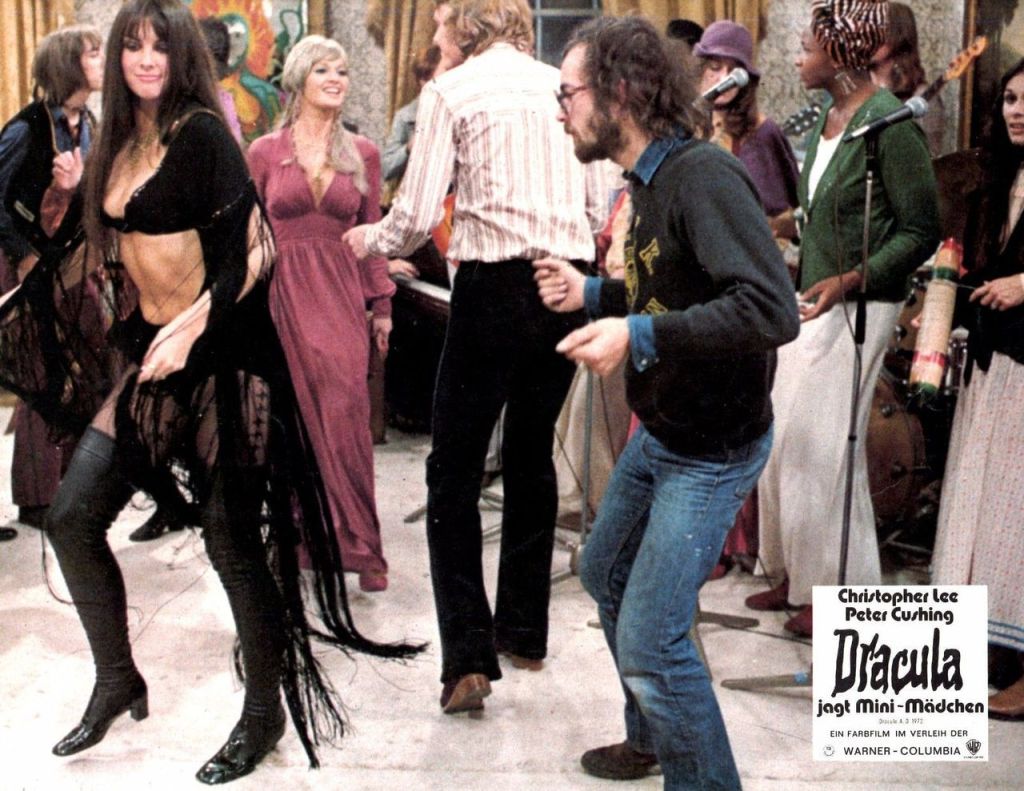 London
For vampire fans, London is best known as the city where Count Dracula set-up his coffin after the long rat-infested voyage from his native Transylvania, but it is also the setting of the most frightening early horror films ever lost to time. Tod Browning's 1927 silent mystery film London After Midnight, also called The Hypnotist, starred Lon Chaney as the Man in the Beaver Hat. He leads Scotland Yard through a world of smoke, mirrors, and floating vampire women with lethal smiles. All is not what it seems, though it is exactly as planned.
In Dracula A.D. 1972 (1972), the count gets down on swinging London. While he just misses the spectral heyday depicted in Last Night in Soho, the mods are also thrilled to go down for the count. It was the fifth sequel to Horror of Dracula, and the liberated early 1970s youth throws the venerated Christopher Lee an orgy of a party. One which his most trusted nemesis, Peter Cushing's Van Helsing, feels the need to crash.
Bela Lugosi's Count Dracula hit London during a romantic age, and The Wisdom of Crocodiles (1998), directed by Po-Chih Leong, is a vampire-of-London rom-com. It stars Jude Law as Steven. He loves Chinese takeout, has no trouble going out during the day, and wants to settle down. He's left a trail of bloodless corpses behind him, and is looking for someone who can look past all that. Elina Löwensohn's Anne, who enthusiastically embraced her inner vampire in Nadja, resists the allure here. Maybe if Steven raised a boombox over his head instead of throttling people with dance moves, it may have worked out?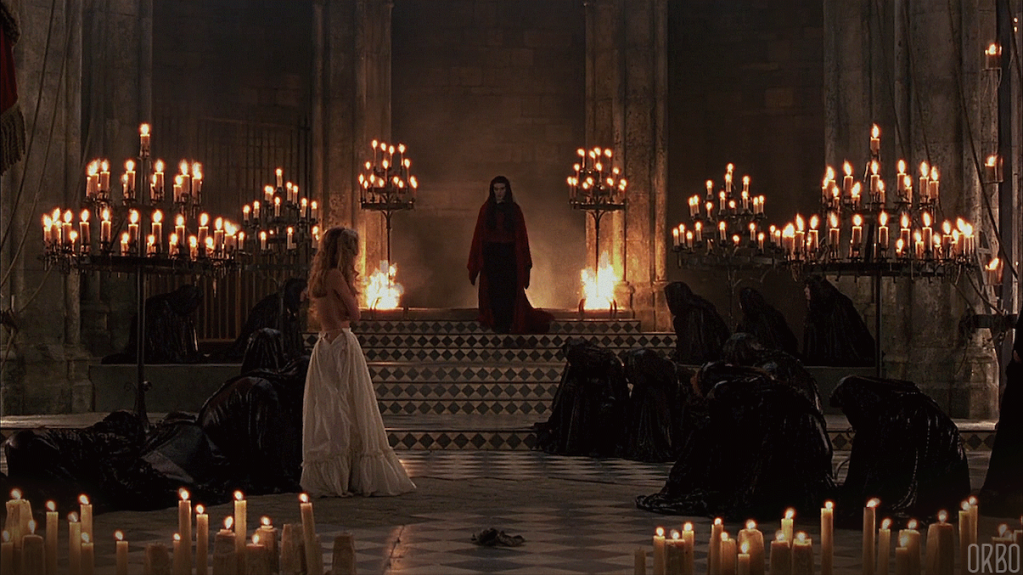 Paris
Paris is the city of love, the epitome of romance, and a haven of vampirically promiscuous entertainers. In Interview With the Vampire, based on Anne Rice's 1976 novel, Louis (Brad Pitt) and the eternally young Claudia (Kirsten Dunst) paint the City of Light red. The nightlife of 1870s Paris was also unlike any other. Before the Grand Guignol, Paris hosted The Théâtre des Vampires, which if you think about it, was the invention of dinner theater.
All of France's finest would come to be entertained as appetizers to a final serving. Interview With the Vampire also takes place in 1791 New Orleans, which under Napoleonic code, was really Paris, USA. Parts of HBO's True Blood also took place in and around the Garden district that Anne Rice calls home, although most of the series was set in Bon Temps, Louisiana.
One of the first films of the genre was the French silent crime serial Les Vampires, written and directed by Louis Feuillade. Running 10 episodes from 1915–16, it followed a journalist chasing a story about an underground gang known as The Vampires. Critics at the time found fault with the moral center of the film, but it made quite an impression on directors Alfred Hitchcock, Fritz Lang, and Luis Buñuel. The film captures a wonderful night time world with peek-hole surveillance and mystery a la mode.
Riccardo Freda's I vampiri (1957) is the first Italian horror film, coming one year before Terence Fisher's Dracula (1958). It transports the Erzsébet Báthory legend to 1950s Paris and throws in elements of Frankenstein. Shot on a bet, it didn't pay off at the box office but inspired Mario Bava and Antonio Margheriti to continue the horror tradition.
Los Angeles
Southern California's most populous city is named after angels, but most of them are dark if the vampire movies which are set there are any indication. Yes, some of the rules of vampirism have to be skirted to accommodate the sunny beach lifestyle. In 1998's Blade, Eric Brooks (Wesley Snipes) was a daywalking half-vampire.
The Chosen One is a Valley Girl in Buffy the Vampire Slayer (1992). High school senior Buffy Summers (Kristy Swanson) leads the cheers at Hemery High School in Los Angeles, but gets the jeers from Merrick (Donald Sutherland), who has been watching, apparently disapprovingly. Directed by Fran Rubel Kuzui, and featuring Rutger Hauer as the blond bombshell of a beachcombing vampire, it fizzled in the sun, but led the way to Joss Whedon's resurrection with Sarah Michelle Gellar dropping her pom poms for stakes.
Count Yorga, Vampire (1970), written and directed by Bob Kelljan, takes place in the gated mansions of the Southern California hills. Initially envisioned as a soft-core porn film called The Loves of Count Iorga, Donna Anders' séance-throwing Donna, and Robert Quarry's Hungarian mystic raise the kundalini without breaking the X-rated barrier. The film captures the erotic overtones of the Laurel Canyon music crowd as well as the shadow of the Manson family murders.
Night Teeth tells the story of a vampire gang war. It presents a lush and colorful underworld with velvet ropes and safe words. But at its heart, LA vibes with the best of the very vicious vampire vacations.
If you go to one of these towns, you might just find something similar to sink your teeth into. Or vice versa.