Features
Best Movies Coming to Netflix in October 2021
Netflix is bringing some tricks and treats to its streaming service during October.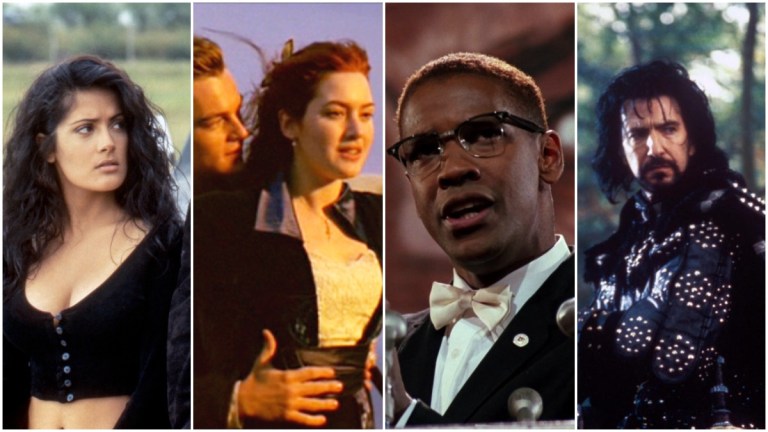 You feel that? There's a sudden coolness in the air, and the smell of freshly fallen leaves out your window. If you listen closely, you can even hear the delight of passerbys as they realize everything suddenly tastes like pumpkins. Yep, spooky season is almost here, and that goes for Netflix too.
Ironically, the most popular streaming service in the world has chosen to play a bit of a trick on those users wanting a lot of new horror content. While the streamer is providing new original horror films and television programming from its in-house productions, most of the films Netflix is adding for the month of October are not scary at all. Nonetheless, many of them are still a treat. So here are the best movies to expect on Netflix in October….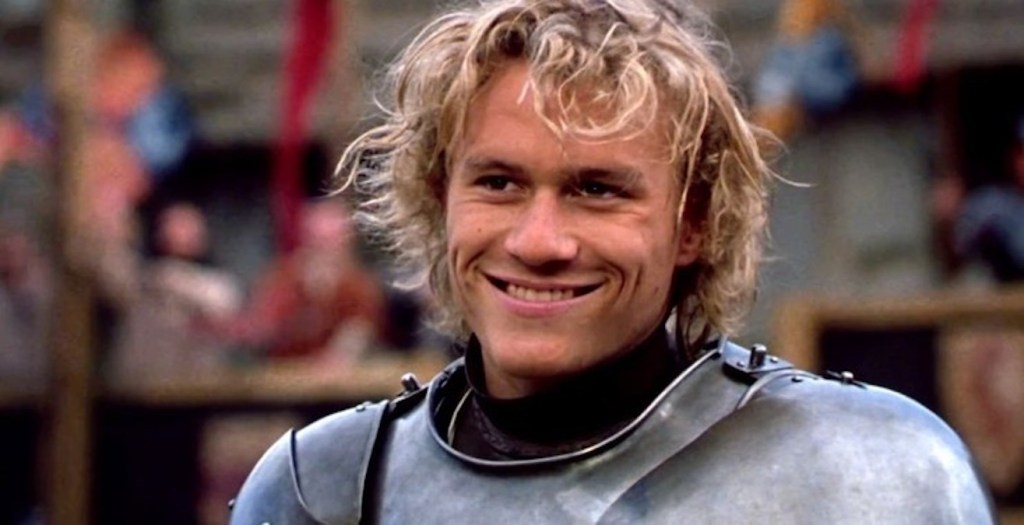 A Knight's Tale (2001)
October 1
In the grand tradition of The Princess Bride and Stardust (although this came out before the latter), Brian Helgeland's A Knight's Tale is an anachronistic fairy tale that works better than it has any right to. It stars Heath Ledger in one of his early heartthrob roles as a squire who pretends he's a knight to compete in jousting tournaments around England. However, in truth this is really a '90s sports movie with all the clichés and trappings that entails—a fact the movie wears on its green sleeves.
As a film which begins with Queen music playing in Ye Olde England as crowds clap in beat with Freddie Mercury's vocals, the film is a balancing act that somehow looks effortless in no small part because of its winsome cast, including Shannyn Sossamon, Mark Addy, Rufus Sewell, and a scene-stealing Paul Bettany as Geoffrey Chaucer, the famed poet and surprise wingman to Ledger's Will Thatcher. And as Will, Ledger once again only hints at the deep reservoirs of talent and charisma we never saw fully realized.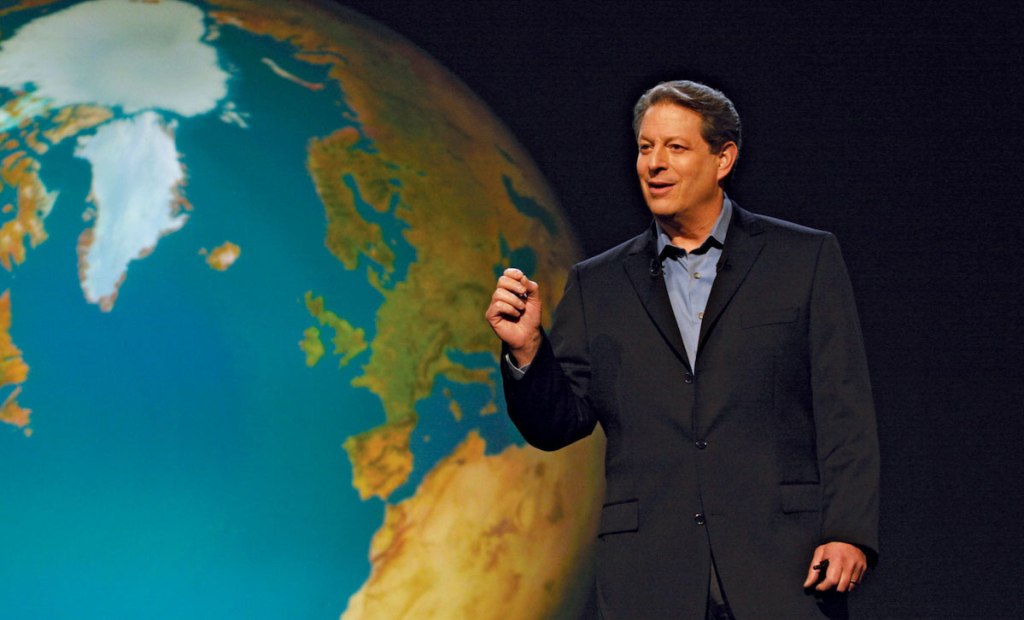 An Inconvenient Truth (2006)
October 1
With the West Coast constantly on fire, the East Coast in danger of slipping beneath the Atlantic Ocean, and the rest of the country subject to extreme weather events on a constant basis, it's a damn shame to realize that this powerful documentary—in which former Vice President Al Gore travels the country, speaking out about the dangers of climate change—is as necessary and vital as ever. It's also jarring and depressing to understand that the United States still has not taken enough meaningful steps to stop this deepening crisis and even went backwards during the last four years.
Gore is much better here than he was on most of the 2000 campaign trail, weaving personal anecdotes and sentiments into the fascinating and sobering info dump that is the rest of the picture. If you haven't seen it yet, An Inconvenient Truth (directed by Davis Guggenheim) is both moving and profound, and the kind of film one should share with one's kids, if only out of respect for their future.
As Good as It Gets (1997)
October 1
Jack Nicholson won his third Academy Award (and second for Best Actor) while Helen Hunt won her first for Best Actress in this 1997 romantic comedy from director James L. Brooks (Terms of Endearment, Broadcast News, The Mary Tyler Moore Show). Nicholson plays Melvin Udall, a wealthy novelist with obsessive-compulsive disorder whose misanthropic behavior turns off everyone he meets. But Melvin finds love and a family of sorts when he gets involved in the lives of a single mom and waitress (Hunt) and a gay artist (Greg Kinnear) who help him accept changes in his carefully controlled world.
Nicholson and Hunt richly deserved their Oscars, while Kinnear showed surprising range and emotion as the tormented Simon. Together, the three are a joy to watch as they begin to know and help each other. As Good as It Gets may dip occasionally (even frequently) into sentimentality, but watching Hunt and Nicholson win their hard-fought personal victories makes up for it.
Don't Be a Menace to South Central While Drinking Your Juice in the Hood (1996)
October 1
Don't Be a Menace to South Central and its unwieldy title is not necessarily what you'd call a great movie. It's not even a good one, per se. But this early Wayans Brothers success is a genuinely hilarious flick—especially for young men who came of age in the 1990s when every Friday night offered another cautionary tale of "inner city life" at the multiplex. Yes, Don't Be a Menace takes the piss out of great films about a distinctly Black American experience, such as John Singleton's raw Boyz N the Hood (1991), as well as more heavy handed also-rans based in similar themes.
But at the end of the day, this is just a clever spoof on a once ubiquitous genre with moments of genuine comical brilliance displayed by Shawn Wayans and Marlon Wayans. From their riff on strapping young Laurence Fishburne as a father in Boyz to Shawn's warning of the dire risk to young Black actors posed by rappers getting all the best roles in Hollywood, there's still a lot to giggle about at this movie, particularly if you've never seen it.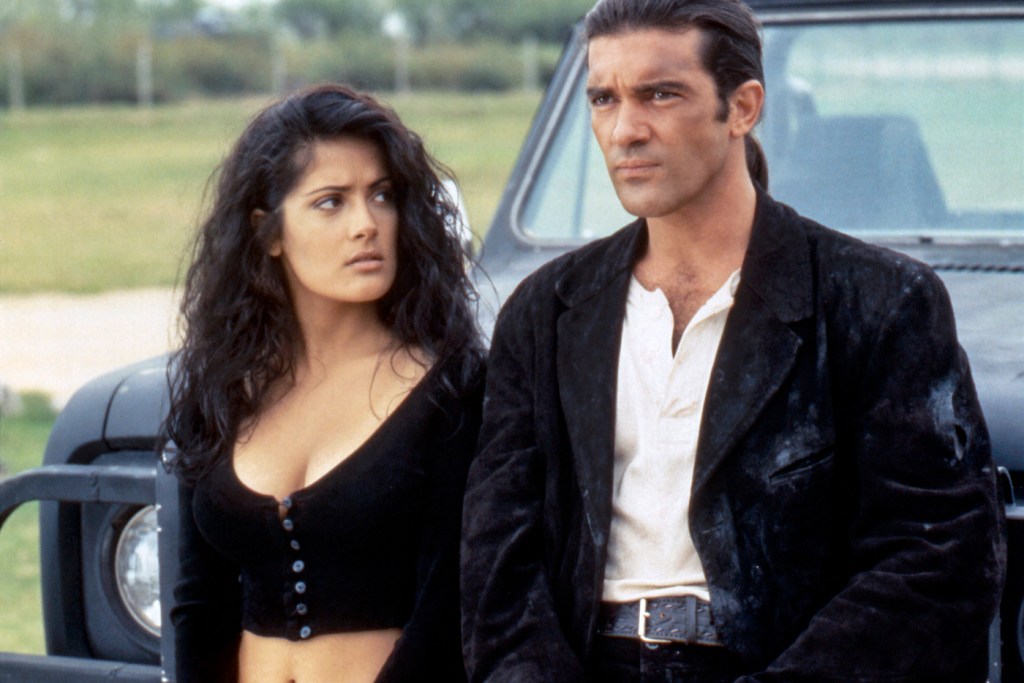 Desperado (1995)
October 1
Robert Rodriguez's first Hollywood movie is as much a remake of his career-making indie, El Mariachi (1992), as it is a sequel to it. With Antonio Banderas stepping into the role of the mysterious guitar-toting gunslinger, and his mission of revenge more or less repeating itself, Desperado feels like the movie Rodriguez wanted to make the first time. And if so, fair enough, because both flicks are a blast.
Indeed, Desperado is as stylish a mid-'90s shoot 'em up as you're ever going to come across. With all the visual tricks and impossible angles that became Rodriguez's trademark, and with Banderas at his most broodingly pouty, it's a hard-R actioner that subtly plays like a comedy. The film also includes Salma Hayek's breakout performance, which still sizzles to the touch 25 years later. Throw in terrific character work in the margins by Steve Buscemi, Cheech Marin, Joaquim de Almeida, Danny Trejo, and a cameoing Quentin Tarantino, and you have some fun Friday night fodder.
The DUFF (2015)
October 1
The teen rom-com heyday may have been in the 1990s and 2000s, but try telling that to Mae Whitman, who knocks it out of the park in 2015's The DUFF, an adaptation of the 2010 novel of the same name. Whitman stars as Bianca, a high school senior who discovers she is viewed as "the DUFF," aka the Designated Ugly Fat Friend by some of her (crueler) classmates. In an attempt to become cooler, Bianca makes a deal with her former childhood friend Wesley (Robbie Amell): she will help him pass science if he helps her un-DUFF. It's a classic rom-com set-up, elevated by Whitman's performance, her chemistry with co-star Amell, and the script's savvy self-awareness.
Gladiator (2000)
October 1
When Gladiator was released, it came with some heavy cynicism from older critics who remembered the type of 1950s and '60s beefcake flicks it was emulating. What they didn't get at the time—and which box office audiences and even Oscar voters eventually did—was Gladiator wasn't trying to reinvent the wheel. Rather this a gorgeous and finely crafted distillation of those genre trapping in peak condition for modern audiences.
As the father of a murdered son, and husband to a murdered wife, Russell Crowe is magnetic as Maximus, the Gladiator who defied an emperor. And as that emperor, Joaquin Phoenix gives a curiously both sympathetic and repellent performance, which is far more fascinating than the one he did win an Oscar for nearly 20 years later. And like both performers, the whole cast and director Ridley Scott are in top form at telling this story. Their efforts flirt with the pomp and regality of opera, yet the spectacle is at times as lurid as professional wrestling. Frankly, 20 years later we wish they still made 'em like this.
The Holiday (2006)
October may be a little early for a Christmas movie, but Nancy Meyer's The Holiday is good enough to watch year round. The 2006 rom-com stars Kate Winslet and Cameron Diaz as two women from different countries who decide to swap their homes for the holidays. Winslet's Iris falls in love with tinseltown, and Diaz's Amanda falls in love with Iris' brother. With Jack Black and Jude Law as the film's charming love interests, and bit parts for Kathryn Hahn and John Krasinski, The Holiday is the gift that keeps on giving. Fifteen years following its relatively lackluster box office debut, it remains a part of many people's Christmas movie must-watch list.
Lara Croft Tomb Raider: The Cradle of Life (2003)
October 1
Most people remember Angelina Jolie's initial turn as Lara Croft fondly, but fewer talk about her follow-up feature appearance as the adventuring archaeologist in 2003's Cradle of Life. The sequel didn't do as well at the domestic box office as its predecessor, but it is arguably a more enjoyable film, pitting Jolie's Croft against Ciaran Hinds' Dr. Jonathan Reiss in a quest for Pandora's Box (yes, literally) with a hunky Gerard Butler by her side. The pulpy plot is silly and fun, punctuated by some clever fight and action sequences from director Jan de Bont (Speed, Twister). From deep-sea diving to leaps from Shanghai skyscrapers, there's never a dull moment with Lara Croft, and Jolie somehow makes it all work.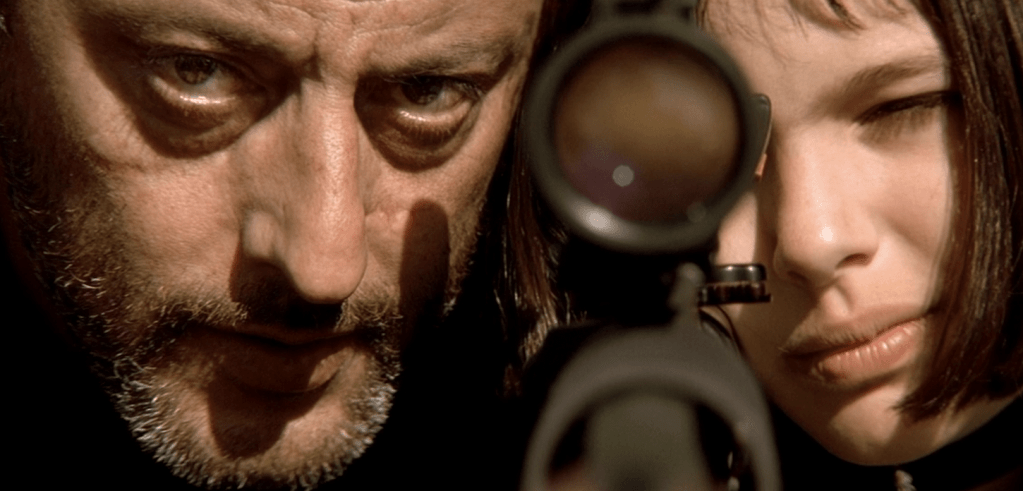 Léon: The Proessional (1994)
October 1
As the movie that made Natalie Portman a star, Léon or The Professional (depending on which continent you are on) has come under fair scrutiny in recent years for its intentionally bizarre and uncomfortable Bonnie & Clyde relationship between Jean Reno's Léon, an immigrant who pays the bills by working as an assassin for the nice pizzeria proprietor down the street (the always fun Danny Aiello), and the little girl next door, Mathilda (Portman). Only 12-years-old, Portman's precocious antiheroine clings to Léon for protection after a crooked cop (Gary Oldman) kills her family, and then pressures him to train her as an assassin so she can get revenge… all as she becomes infatuated with the grown man.
It's a strange film that shouldn't work, yet does thanks to a dreamlike atmosphere achieved by director Luc Besson at the height of his professional talent, and because of a genuinely superb cast. Despite being a killer, Reno brings such childlike innocence and obliviousness to his titular character that he may as well be a French Forrest Gump. Meanwhile Oldman hams it up to high heaven in one of his career best scenery-chews. Then there's Portman who's heartbreaking, tragic, and bleakly funny all before she was even a teenager. Somehow it's an enchanting action movie fairy tale that works better than it has any right to.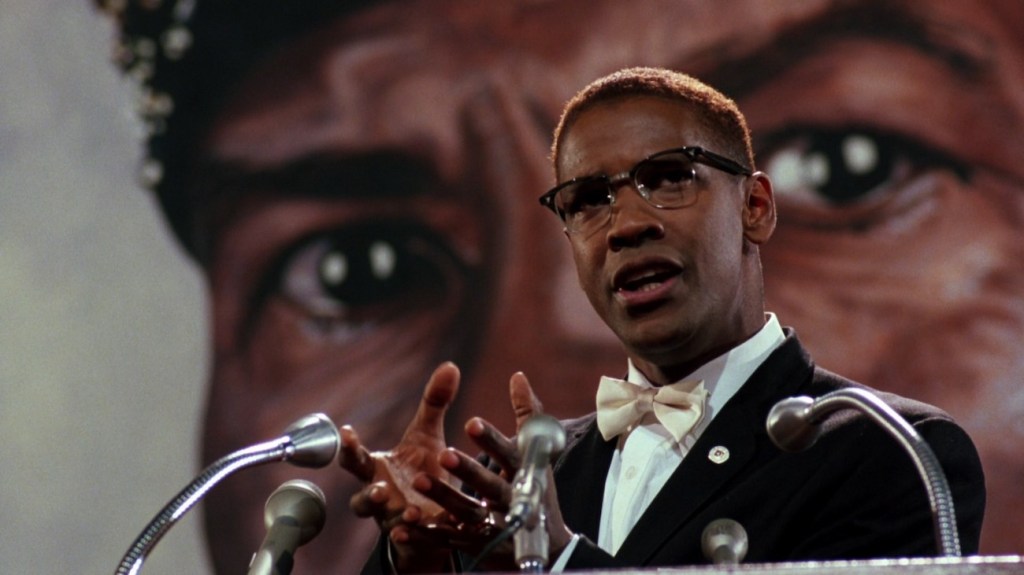 Malcolm X (1992)
October 1
Denzel Washington didn't win the Oscar for Malcom X but he should have. In fact, this absolute masterpiece deserved many more accolades and appreciation in its time. A passion project for writer-director Spike Lee, who had to campaign for the film after Norman Jewison had been hired to direct, Malcolm X is a breathtaking epic. It might run at a length of nearly three and a half hours, but Lee keeps the pace nimble and engrossing as we follow the man who'd become Malcolm X from the 1940s through his ascension in the Nation of Islam, and his eventual assassination after leaving the organization.
The film features perhaps the most riveting and relentless performance of Washington's career as he channels the righteousness and anger, as well as the humility and anguish, of Malcolm. Washington and Lee's portrait is that of a mythic figure, but also a fallible one who spends his whole life growing, learning, and affecting his world for the better. It's one of the best American films produced in the 1990s.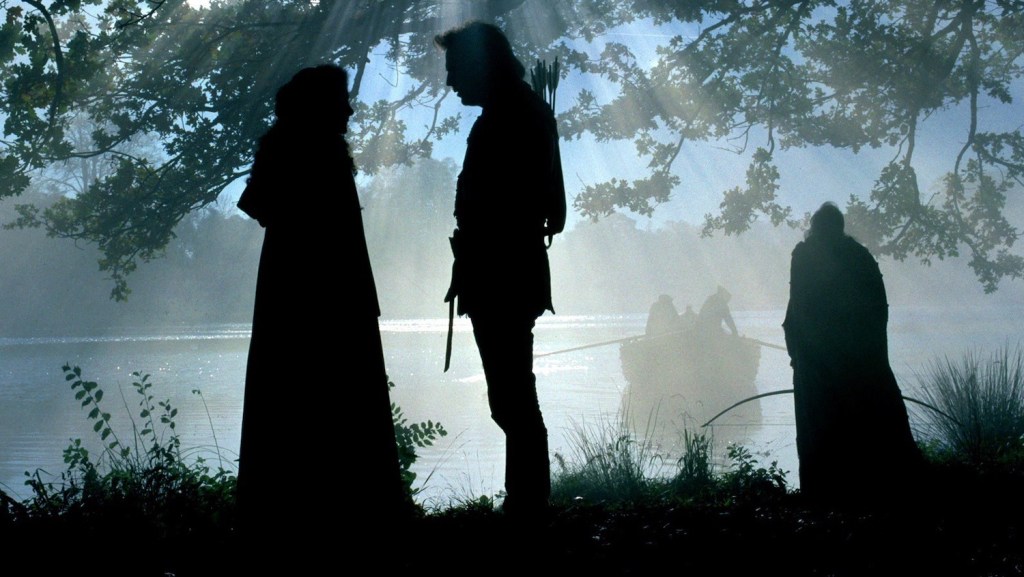 Robin Hood: Prince of Thieves (1991)
October 1
We're aware that this Robin Hood movie has a checkered history. How could one not be when everyone recalls Kevin Costner's "British" accent (or lack thereof)? Kevin Reynolds' Robin Hood: Prince of Thieves is certainly a flawed jaunt into Sherwood Forrest… but honestly it's still a very entertaining one that's better than you remember.
Thanks in no small part to Alan Rickman's tremendous turn as the Sheriff of Nottingham, the movie soars while the English thespian redefines the term scene-stealing in his every walk-on. It earned him a BAFTA for his troubles. Almost as important, and less often cited, is the dynamic, thrilling score by the late great Michael Kamen, which in addition to providing one of the best adventure themes of the 1990s also led to the creation of the biggest song of '91, Bryan Adams' "Everything I Do (I Do It For You)." Throw in some fast-paced action filmed on actual English locations and a seriously merry acting ensemble—including Michael McShane as Friar Tuck, Nick Brimble as the best onscreen Little John, and Sean Connery's iconic cameo as King Richard the Lionheart—and you have what's still the best Robin Hood movie of the last 40 or so years, at least.
Step Brothers (2008)
October 1
An admittedly acquired taste, Step Brothers might just be Will Ferrell and Adam McKay's masterpiece. The pair began their professional collaboration on Saturday Night Live before graduating to their first zeitgeist-grabbing Anchorman in 2004, with Ferrell starring, McKay directing, and both co-writing. Step Brothers is their third of four films together, but it's also the most pure: a distillation of their disdain for a certain type of toxic and anti-intellectual entitlement which sprang to the forefront of white American life in the 21st century.
Embodying that man-child selfishness is Ferrell as Brennan and John C. Reilly as Dale, two 40-year-old men who still live at home with their single parents. That nightmarish scenario turns out to be an aphrodisiac for Dale's Dad and Brennan's Mom (Richard Jenkins and Mary Steenburgen), which forces these two petulant avatars of their age into sleeping under the same roof. Demented chaos ensues in a film where McKay, Ferrell, and Reilly are at last free from being forced to redeem the assholes they're mocking.
Titanic (1997)
October 1
Beset by production problems and massive cost overruns, James Cameron's epic retelling of the doomed 1912 maiden voyage of the RMS Titanic is undeniable populist entertainment, blending melodramatic romance with disaster movie dread and scale. Kate Winslet and Leonardo DiCaprio—in star-making performances—play a fictional couple who meet and fall in love on the voyage, escaping their class boundaries to spend just a precious few days together. And then that iceberg gets in the way.
The romance may test some viewers' patience for the first half of this three-hour movie, but Cameron brings all his considerable skills to bear in its second half, making us see and feel each agonizing moment as the massive ocean liner goes down and takes 1,500 souls with it. Titanic is still one of the highest-grossing movies of all time, and there's a reason for that: it's an old-fashioned (except for the visual effects) Hollywood spectacle.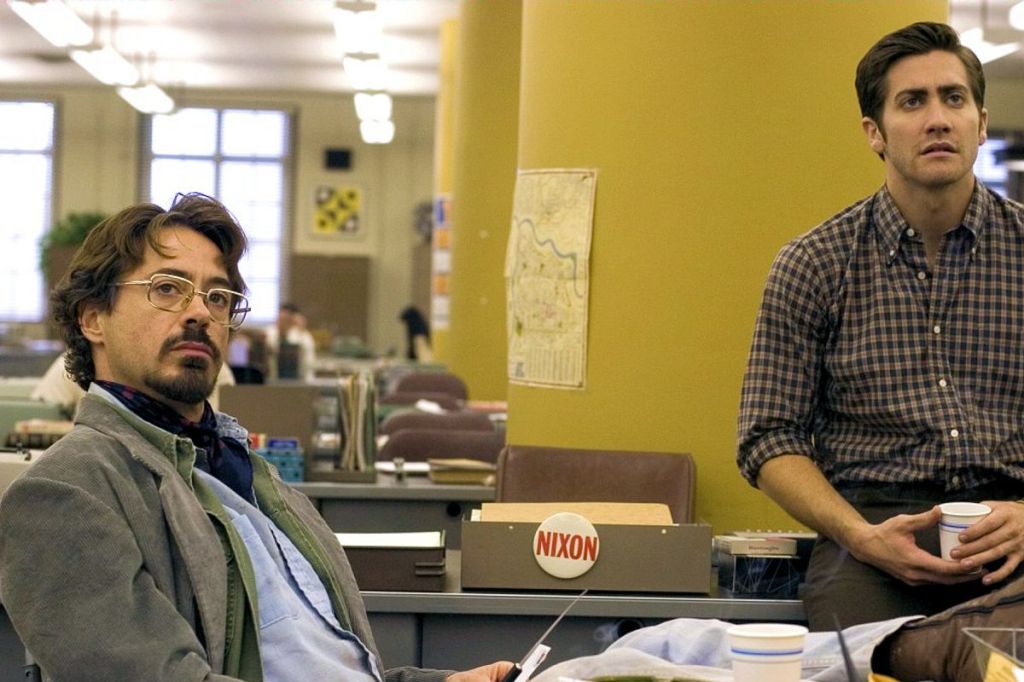 Zodiac (2007)
October 1
If you haven't seen director David Fincher's all-time masterpiece yet, what have you been waiting for? Fincher and his tremendous cast, including future Avengers Mark Ruffalo and Robert Downey Jr., plus Jake Gyllenhaal, Brian Cox, Chloe Sevigny, and more, trace in methodical fashion the long and fruitless search for Northern California's infamous Zodiac Killer. Ruffalo's detective and Gyllenhaal's newspaper cartoonist take the search personally, too, becoming more obsessed the further their target seems to slip away.
Fincher's film is suffused with an eerie, mounting sense of dread that is compounded by the fact that it never truly pays off—aside from hearing his (unconfirmed) voice on the phone at one point, there's never a real confrontation with the Zodiac, nor any sense of closure for anyone. The feeling that time, age, and death eventually wash away everything, even the best efforts of decent people to trap a monster, is perhaps the true horror at the heart of Zodiac, which may still be the best film of its decade.