News
James Cameron Reveals 'Guilty Pleasure' Lockdown Movie
Y'know who loves Resident Evil maybe even more than us? James Cameron, baby.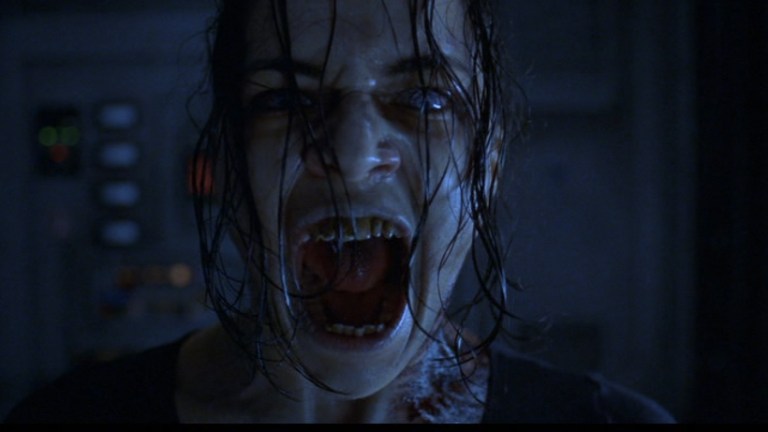 Some vindication has arrived for fans of Paul W. S. Anderson's Capcom video game adaptation, Resident Evil. Terminator and Aliens director James Cameron has picked it as one of his surprising lockdown movies of choice, though he does describe it as a "guilty pleasure", a phrase we don't put a lot of stock in here at Den of Geek – you shouldn't really feel guilty about liking the things you like, even if they're objectively bobbins. One person's 'trash' can be another person's treasure, after all.
Cameron revealed 2002's Resident Evil, which ended up kick-starting a ludicrous but pretty damn entertaining six-film horror franchise, to be a lockdown fave in a new interview with Empire, citing the performance of Avatar actress Michelle Rodriguez as a standout factor.
"One of my guilty-pleasure films that I actually think is quite beautifully made is Resident Evil," he said. "Watching Michelle Rodriguez in that film, moving like this feral creature, is joyful."
Cameron, who had to halt work on his many, many Avatar sequels over in New Zealand due to the COVID-19 pandemic, has also been trying to educate his brood on cinema history while he has some time on his hands.
"I'm trying to organise these family movie nights – I've got my kids at home and their taste is so different than mine," he said. "But I try to expand their horizon a little bit. They got a hankering for a Western the other night and I said, 'What about True Grit with John Wayne?' They said, 'Who?' I said, 'Alright, we're watching True Grit.' They absolutely loved it. My teenage girls are very horse-oriented, and now they know who John Wayne is."
Though Cameron has been forced to take a break from shooting the rest of his $1 billion budgeted Avatar movie series, he remains positive about getting things rolling again, and much sooner than a lot of other productions.
"On the bright side, New Zealand seems to have been very effective in controlling the virus and their goal is not mitigation, but eradication, which they believe that they can do with aggressive contact tracing and testing," he said. "So there's a very good chance that our shoot might be delayed a couple of months, but we can still do it. So that's good news. We've got everybody – everybody at Weta Digital and Lightstorm – working from home to the extent that that is possible, but my work is on the stage doing the virtual cameras and so on, so I can do a bit of editing, but it's not great for me."
On the opposite end of the budget spectrum, and much like the zombie hoards who roam in it, the Resident Evil franchise is not totally dead yet – the series is set to be rebooted when Screen Gems can get all its ducks in a row. Ant-Man and the Wasp's Hannah John-Kamen is being eyed for the role of Jill Valentine this time around, replacing Sienna Guillory.