Features
Best Movies Coming to Netflix in April 2022
A new season brings a bounty intriguing movie selections on Netflix, from war classics like Saving Private Ryan to newer gems such as Nightcrawler.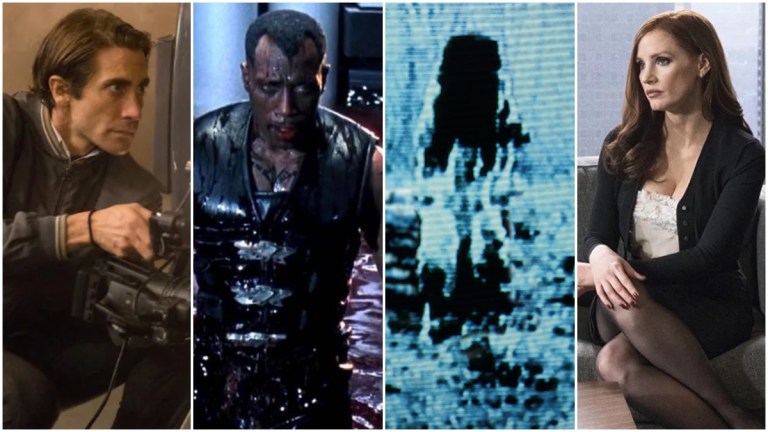 April showers may indeed bring May flowers, but Netflix is showering us with some dazzling entertainments this April all from the comfort of our own homes. As indicated below, the most popular streaming service in the world is preparing to share a relatively wide variety of quality (Hollywood) films beginning on April 1.
Be it superhero movies with an edge or a genuine classic of American cinema from Arthur Penn, or one of the all-time great war movies and the impetus for the J-horror phenomenon in the States, there appears to be a movie for everyone in the list below. Enjoy.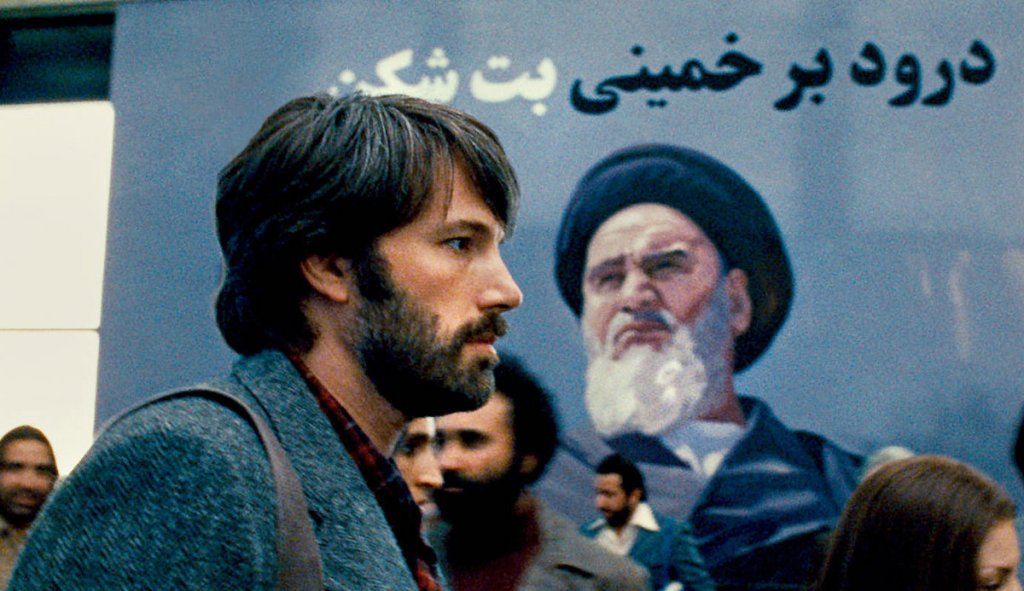 Argo (2012)
April 1
With the Oscars just behind us, but discourse still raging on after 'that' moment it could be a great time to revisit this stranger-than-fiction former Best Picture winner. It tells the wild true story of the CIA agent who worked with Hollywood in an attempt to rescue American citizens hiding with the Canadian ambassador in Iran during the hostage crisis in 1979 and '80. Ben Affleck directs and stars (he controversially didn't get a Best Director nomination) with an ensemble cast in this pacey thriller which is well worth a revisit on Netflix.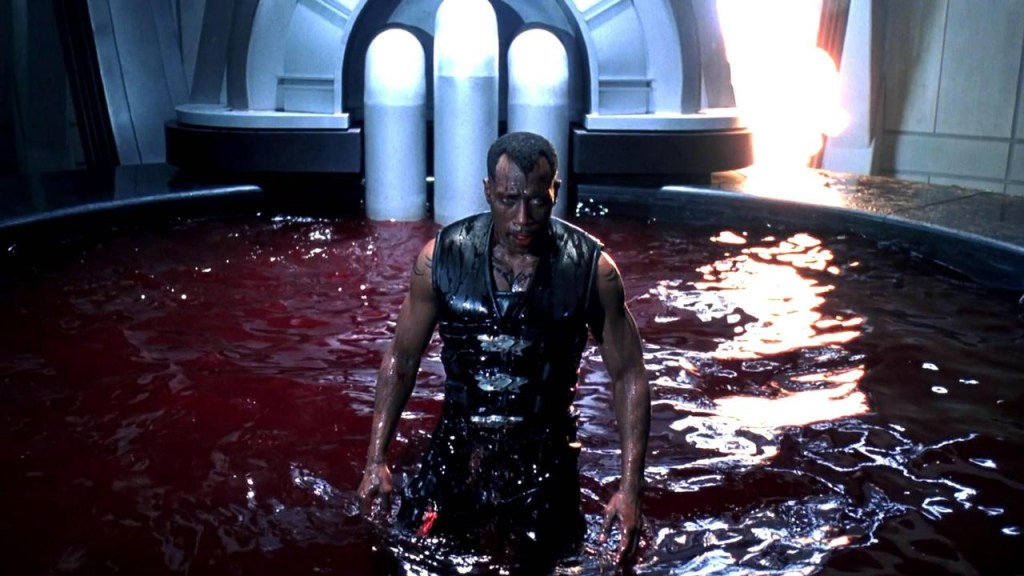 Blade II (2002)
April 1
The second Blade curiously seems underrated these days. The first movie is a great product of its time (and is also on Netflix this month). After all, it invented the black leather, badass action movie aesthetic often credited to The Matrix which came out one year later. It also introduced us to Wesley Snipes in one of the all-time great superhero entrances during a blood rave in the movie's opening moments. Nevertheless, Blade II elevated the material in almost every conceivable way.
Helmed by Guillermo del Toro when the future Oscar winner was at a crossroads in American cinema—struggling to make his wild visions come true with a Hollywood budget—the legendary genre auteur brought visual wit and depth to all the style of the first film, giving Snipes' world both texture and genuinely creepy vibes by introducing a new type of vampire that really made this a creature feature. Del Toro also brought a visceral madness to the action, allowing Snipes to again show off his impressive martial arts skill as well as go pseudo-professional wrestler while matching charisma with the likes of Ron Perlman and Norman Reedus. It's a really good time. Check it out.
Bonnie and Clyde (1967)
April 1
The term game-changer is often overused, particularly in online journalism and film criticism, but Arthur Penn's Bonnie and Clyde really was a seismic shift in the way mainstream moviegoers processed and thought about cinema. Initially dismissed as a grotesquerie for its violence by many of the establishment critics of 1967—although notably not by Pauline Kael of The New Yorker or Roger Ebert of The Chicago Sun-Times—Bonnie and Clyde shook Americans with its aggressive naturalism, all while it belied a romantic sense of glamour about real-life outlaws Clyde Barrow and Bonnie Parker.
As portrayed by Warren Beatty and Faye Dunaway in this seminal film, there is an unapologetic sexiness as well as a chipper glee about the duo of bank robbers who upset their day's authority figures by knocking over banks throughout the American South and Midwest. Were the actual Bonnie and Clyde such folksy, good-time Robin Hood and Maid Marian lovers in real life? No, they were killers. But to a late '60s audience staring down the barrel of the Vietnam War and a decade of unrest, the pair's refusal to play by the rules was exhilarating—as was a movie that could end so bloodily and cruelly. This is landmark cinema.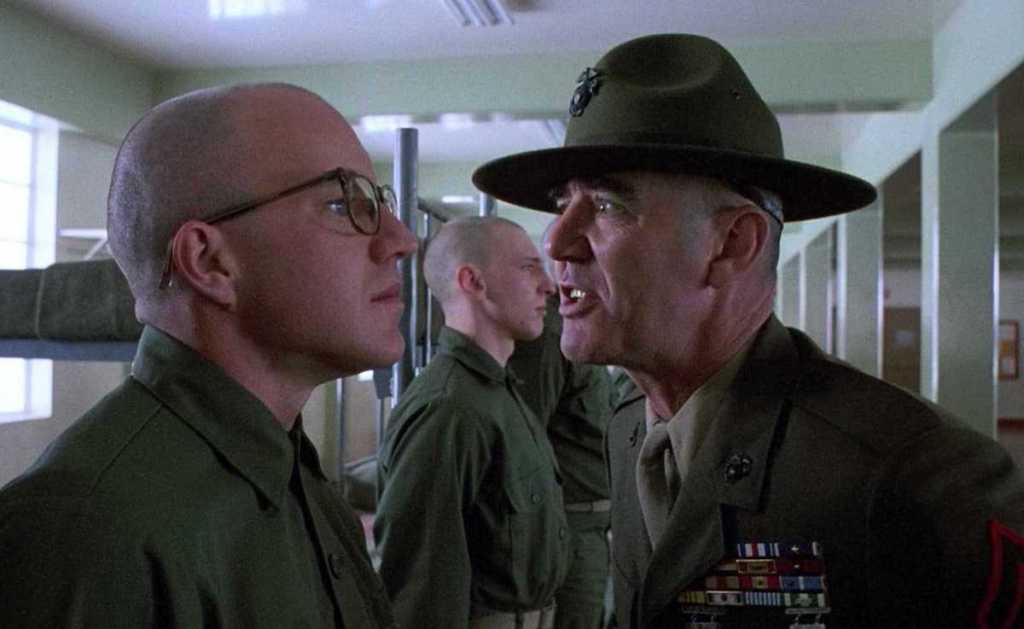 Full Metal Jacket (1987)
April 1
Full Metal Jacket arrived well after the heyday of epic Vietnam movies like Apocalypse Now and The Deer Hunter, but was no less impactful thanks to the brilliant as usual direction of Stanley Kubrick. Although his second-to-last film suffers a bit from its awkward bifurcated structure (the first half is set in boot camp, the second in-country), it still manages—with the director's usual cynical worldview and dark humor—to tell a searing story about how war dehumanizes those who participate in it.
Featuring breakout performances from Vincent D'Onofrio as a deeply troubled young recruit and R. Lee Ermey as a monstrous drill sergeant, Full Metal Jacket takes the expression "war is hell" to new levels of meaning.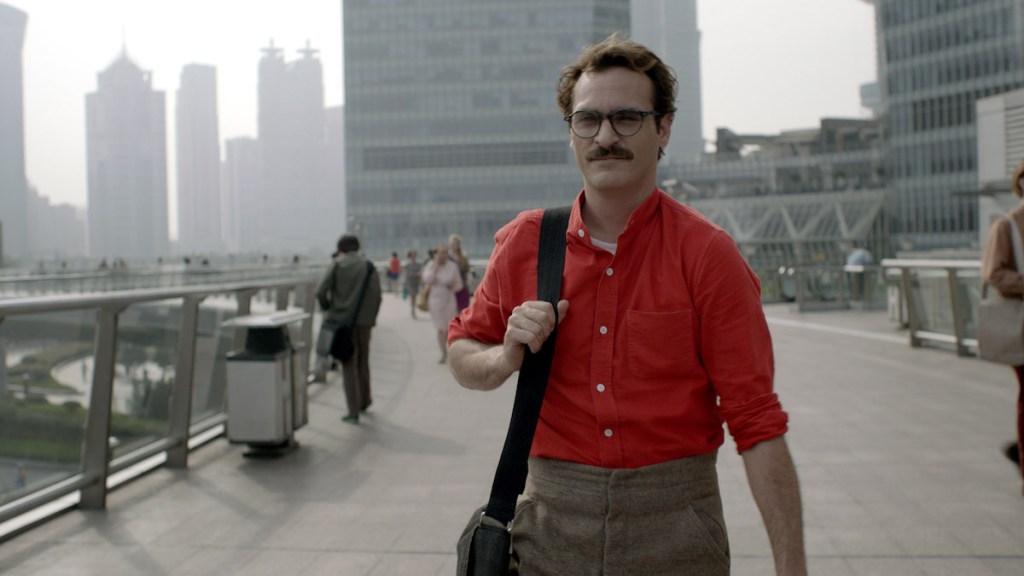 Her (2013)
April 1
Spike Jonze won an Oscar for his screenplay, and deservedly so, for this wistful sci-fi which he also directed. It's a love story between a man (Joaquin Phoenix) and his Siri-esque A.I. personal assistant (voiced by Scarlett Johansson) which is packed with pathos and flawed humanity. He's a lonely guy on the verge of divorce; she's an expert system which is independently able to grow and evolve around him into absolutely anything and everything he wants and beyond. The premise might sound mawkish, and Jonze is known for high-concept fantasies such as Being John Malkovich, but Her is almost the opposite. The setup is a brilliant kicking off point to empathetically explore the nature of human relationships.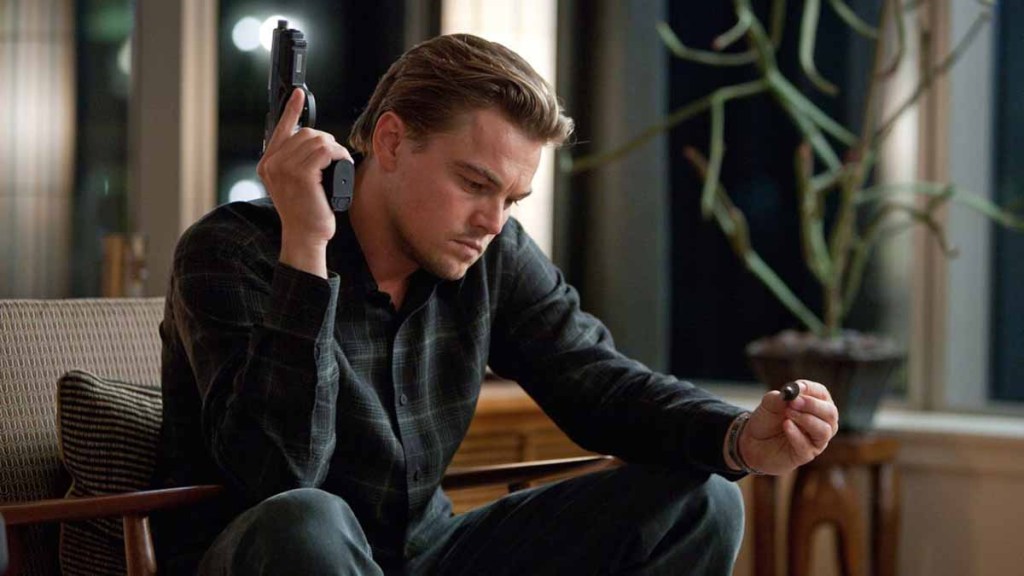 Inception (2010)
April 1
Still one of the very best science fiction films made in this century, Christopher Nolan's Inception is as narratively and visually pleasing now as it was 12 years ago. A knotty thriller in which thieves break into your dreaming subconscious to extract secrets—or more daringly, implant ideas, a la 'inception"—the movie's sci-fi concept is ultimately an allegory for how Nolan sees filmmakers: They're a crew of illusionists who implant their dreams into your little head. Spectacularly so in this case.
Molly's Game (2017)
April 1
With Jessica Chastain newly minted as an Oscar winner thanks to her turn in The Eyes of Tammy Faye, one can hope that Molly's Game will find a larger audience on Netflix this spring. An underrated gem from writer-director Aaron Sorkin, it remains the best one of the screenplays he has personally directed. Acerbic, talky in a good way, and as quick-witted as all of Sorkin's scripts, Molly's Game has a zippy charm as it structures its biopic trappings around a bluff of the audience. The movie manipulates our own preconceived notions as it reveals the inner-life of an Olympic-level athlete turned poker queen on both coasts.
Chastain portrays Molly Bloom, the woman who wound up running the highest stakes poker games in Hollywood and then New York's underworld, with a dry cunning that is meant to constantly overwhelm and beguile the audience. She also gets to play off a murderer's row of character actors like Jeremy Strong, Brian d'Arcy James, Chris O'Dowd, Grahame Greene, Michael Cera, and two no-names called Idris Elba and Kevin Costner. It's a lot of verbal style and thespian panache. But when a movie is this flush with talent that's not a bad thing.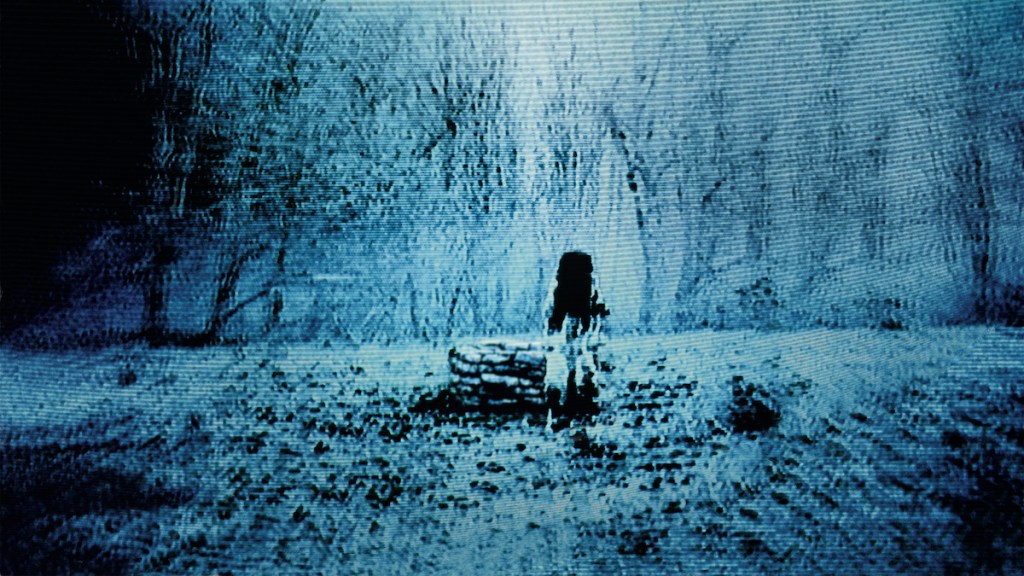 The Ring (2002)
April 1
Directed by Gore Verbinski and starring then-rising star Naomi Watts, The Ring was an English-language remake of a 1998 Japanese horror gem that—along with a handful of others—led to the emergence of so-called "J-horror" as an international phenomenon. The whole idea of "watch this videotape and die in seven days" may seem antiquated now, but it made for truly unnerving stuff back then, even if some of the cultural underpinnings of the original did not translate over to the American version. Nevertheless, Watts is terrific and Verbinski expertly maintains a tone of dread throughout the movie, all the way up to the classic "coming through the TV" finale.
Saving Private Ryan (1998)
April 1
Steven Spielberg's iconic World War II movie needs little introduction. But it could be served by a revisit (or discovery if you haven't gotten around to it yet). More poignant and terrifying than you likely remember, Spielberg reinvented how war movies were conceived with a brutal and relentless storytelling efficiency which abandoned geographic clarity for a bewildering, soldier's eye view of hell in all its shaky, handheld chaos. The style has been much emulated but rarely bettered than in the movie's extended opening sequence on the beaches of Normandy during the D-Day landing of June 1944.
The story that comes out of that nightmare—where eight men risk their lives to save one G.I.—is also more subtle and heartbreaking than it's given credit for thanks in large part to a cast which includes one of Tom Hanks' career best performances and a slew of young up-and-comers like Matt Damon, Barry Pepper, Adam Goldberg, and Giovanni Ribsi.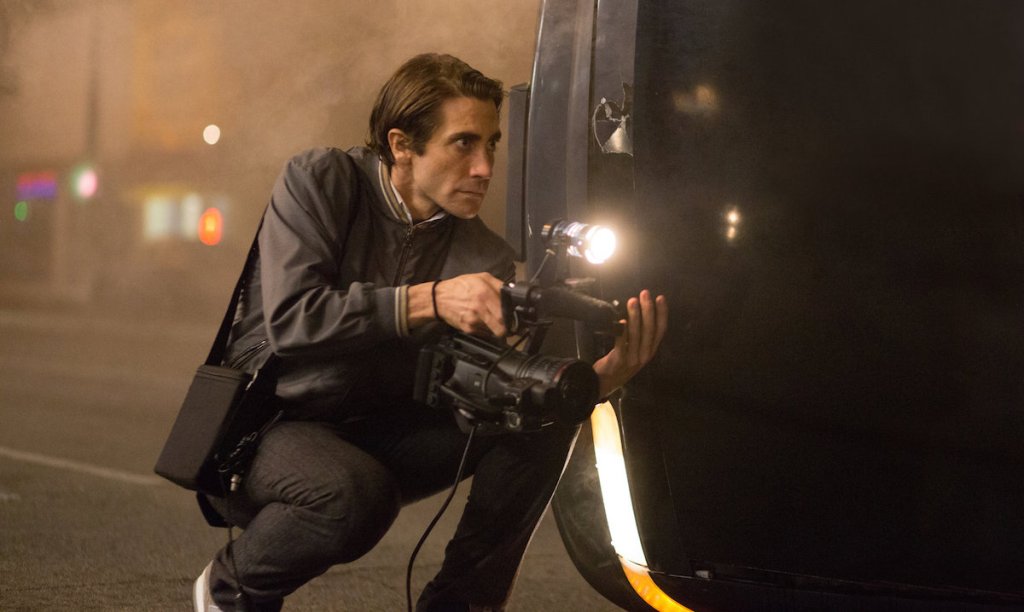 Nightcrawler (2014)
April 10
We don't know if Jake Gyllenhaal has ever been better than he is in this harrowing portrait of morality, ethics, and greed, all told through the eyes of Lou Bloom, a thief turned freelance video "journalist" whose footage of crime scenes gets him embedded with a local TV news operation hungry for sensationalistic content. Gyllenhaal's Bloom is desiccated and frightening, a man who looks like his soul has been sucked out of him, and the film spares no one in its condemnation of the media culture that breeds monsters like him. Screenwriter Dan Gilroy's directorial debut is shocking, unsettling stuff.