Features
The Best LGBTQ+ Rom-Coms to Stream Right Now
Red, White, and Royal Blue is taking both sides of the Atlantic by storm right now, but there are plenty of other great queer rom-coms you can be watching on streaming right now!
For most of Hollywood's history, the romantic comedy genre has been dominated by straight, heteronormative storytelling that caters to the most simplistic common denominator in society. Rom-coms are often popcorn flicks that create a fantasy between a man and a woman that isn't hard to understand, yet they rarely make people think about deeper themes or diverse representations.
Enter the LGBTQ+ rom-com. As progressive thinking has become more accepted, filmmakers, studios, and distributors have gotten more comfortable with giving queer people a vision for their own lives with stories that look a little more like their own. LGBTQ+ rom-coms often give non-straight identifying people a chance to feel normal and loved, and at other times they are the same sappy happenstance stories that their straight counterparts are famous for. Either way, LGBTQ+ rom-coms are very much in vogue. Here are the best ones you need to watch right now!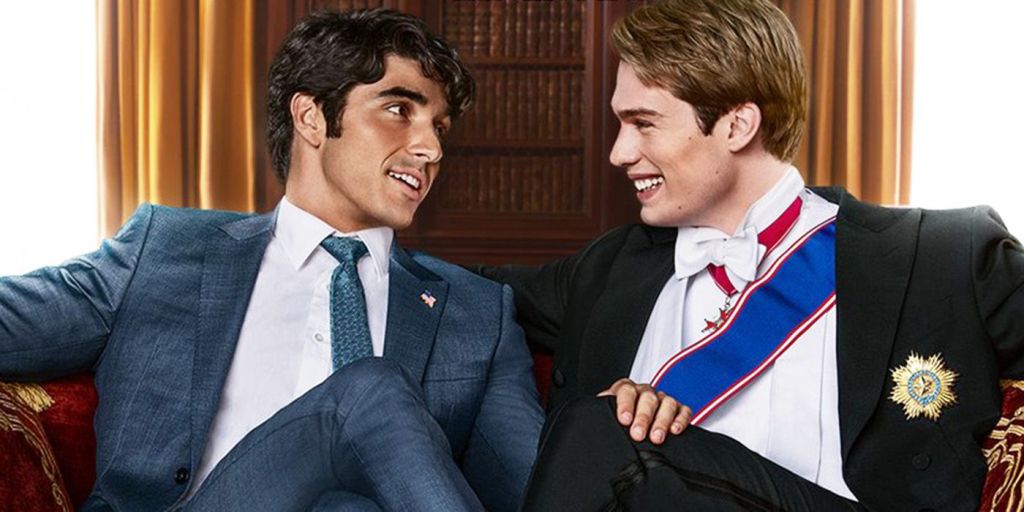 Red, White, and Royal Blue (2023)
In case you haven't noticed, the world has kind of fallen in love with the campy, corny, and artfully crafted rom-com Red, White, and Royal Blue. One of the most successful romantic comedies on Prime Video to date, the film is filled with uplifting, sometimes cringy humor that makes you immediately go into relationship envy. Using the novelistic source material by Casey McQuiston, the story follows the burgeoning romance between Alex Claremont-Diaz (Taylor Zakhar Perez), the son of the President of the United States, and Prince Henry (Nicholas Galitzine), the second in line to the British throne. Together, they make for an unreal power couple that fulfills all of our queer dreams for the real world.
Wouldn't it be incredible if people in these positions of power were actually LGBTQ+ and in love? The movie's unrealistic scenarios are grounded by common romance tropes and some razzle-dazzle chemistry between the two leading men. The off-screen friendship between Zakhar Perez and Galitzine has led many fans to hope for a sequel or even several rom-com collaborations in the future, à la Tom Hanks and Meg Ryan or Julia Roberts and Richard Gere.
You can stream Red, White, and Royal Blue on Prime Video in the U.S. and UK.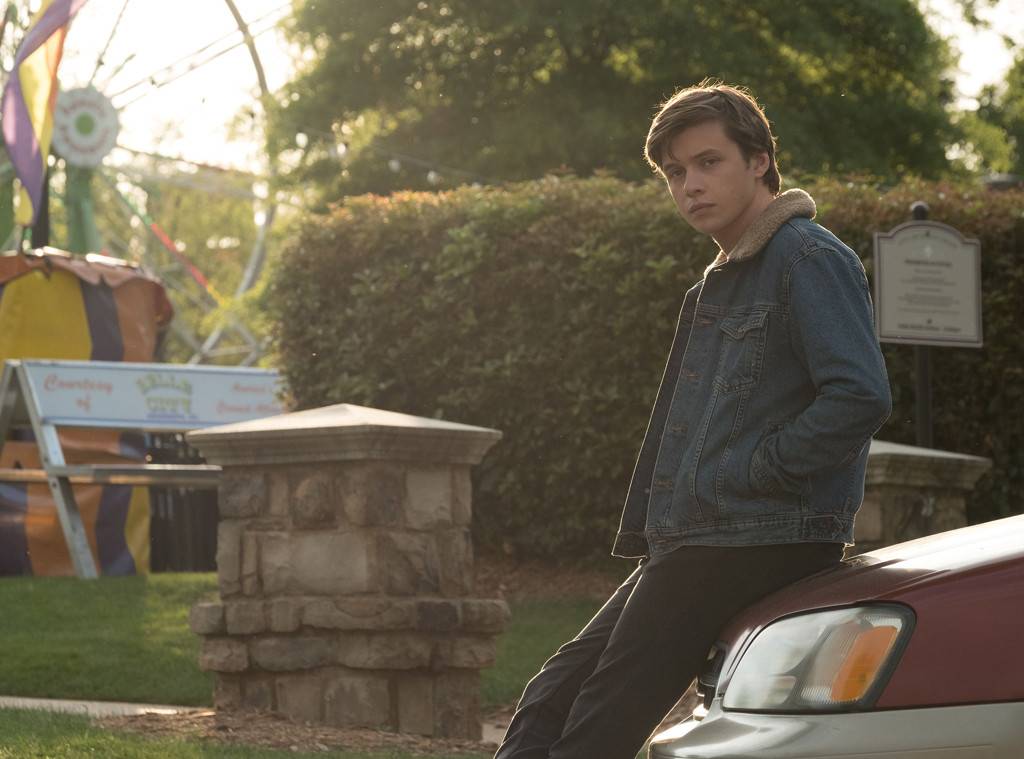 Love, Simon (2018)
Much like Red, White, and Royal Blue, Love, Simon is based upon a very popular queer novel by an out and proud author, Becky Albertalli. Starring Nick Robinson as the titular Simon, the Greg Berlanti-directed movie explores the anxiety and thrills that closeted teenage boys have before finally coming to grips with their sexualities. Simon falls in love with a pen pal before even knowing what he looks like, which is a huge win for the "love is blind" trope in film. His attempts to hide his identity from a blackmailer make up most of the runtime. Supporting performances from Jennifer Garner and Josh Duhamel as his parents are heartwarming and memorable.
You can stream Love, Simon on FuboTV in the U.S.; and on Disney+ in the UK.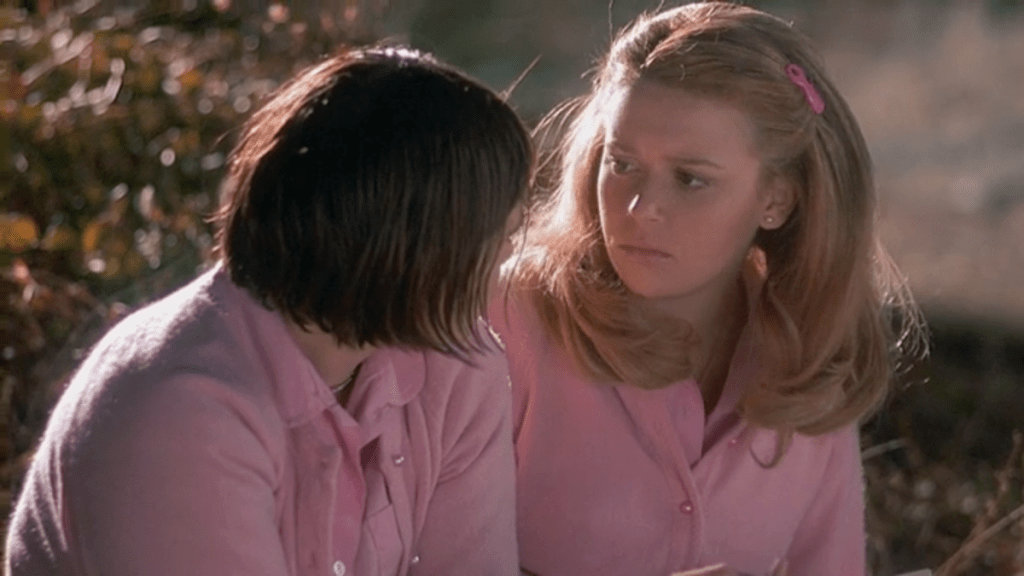 But I'm a Cheerleader (1999)
Natasha Lyonne is tearing the world up with Poker Face, but she's been a star for decades now. One of her best early roles was in the satirical But I'm a Cheerleader. The movie makes fun of the ways bigoted and homophobic people try to "pray the gay away" with conversion therapy after the main character Megan's parents send her off to a camp to whisk away her lesbianism. The movie also features RuPaul in a supporting role (I mean, what else do you need to hear, really?)
You can stream But I'm a Cheerleader on Freevee and Tubi; and you can rent it on Apple and Amazon in the UK.
Fire Island (2022)
The brilliance of Fire Island is that it fulfills one of the ultimate queer fantasies that has endured for generations: turning a famously straight story into a queer one. The film follows the exploits and adventures of a gay friend group on Fire Island in New York while using the plot lines and themes from the Jane Austen novel Pride & Prejudice. Joel Kim Booster is excellent in the starring role (working from a screenplay he wrote), but James Scully, Margaret Cho, and others are also fantastic!
You can stream Fire Island on Hulu in the U.S.; and on Disney+ in the UK.
Crush (2022)
Who doesn't adore a love triangle? The only thing more romantic than two lovebirds is three fighting for each other's affection. It's a trope as old as the genre itself. Sammi Cohen's Crush uses those classic John Hughes vibes to draw the audience into a nostalgic, yet very queer viewing experience. The story follows Paige Evans (Rowan Blanchard), a non-athletically inclined student who tries to become a track star to gain the attention of her crush before discovering her yearnings might be for another girl.
You can stream Crush on Hulu; and on Disney+ in the UK.
Bros (2022)
Backed by comedic juggernaut producer Judd Apatow, Bros was supposed to be what Red, White, and Royal Blue turned into. Two opposite personalities, Bobby and Aaron (Billy Eichner and Luke MacFarlane), fall in love despite starting out at rocky terms. Unfortunately, the film was a bomb at the box office. The chemistry between the two out actors is decent enough though, and you should enjoy the traditional romantic comedy humor that Apatow has come to trademark.
You can stream Bros on Prime Video in the U.S.; and on Sky and NOW TV in the UK.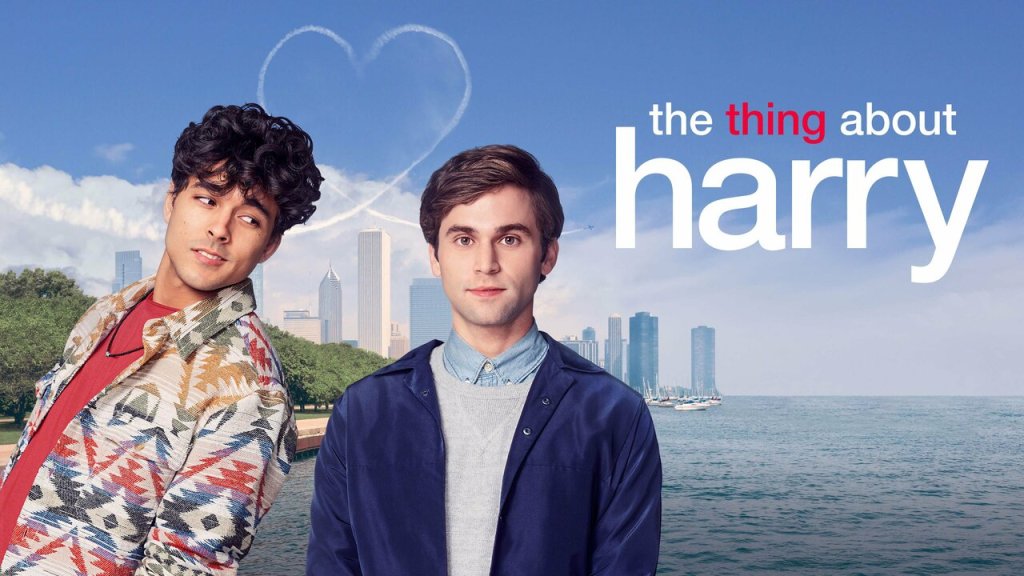 The Thing About Harry (2020)
It's become a common misconception that almost every kid who bullied a gay classmate in high school was struggling with repression due to their own sexual identity. Still, sometimes this generalization comes true, and The Thing About Harry explores what happens when it does. Sam (Jake Borelli) has been out for a while, and Harry (Niko Terho) is recently revealed as being pansexual. After bullying him in high school, Harry is now more mature, and the two fall in love.
You can stream The Thing About Harry on FuboTV and Freeform's website in the U.S.; it is not available in the UK.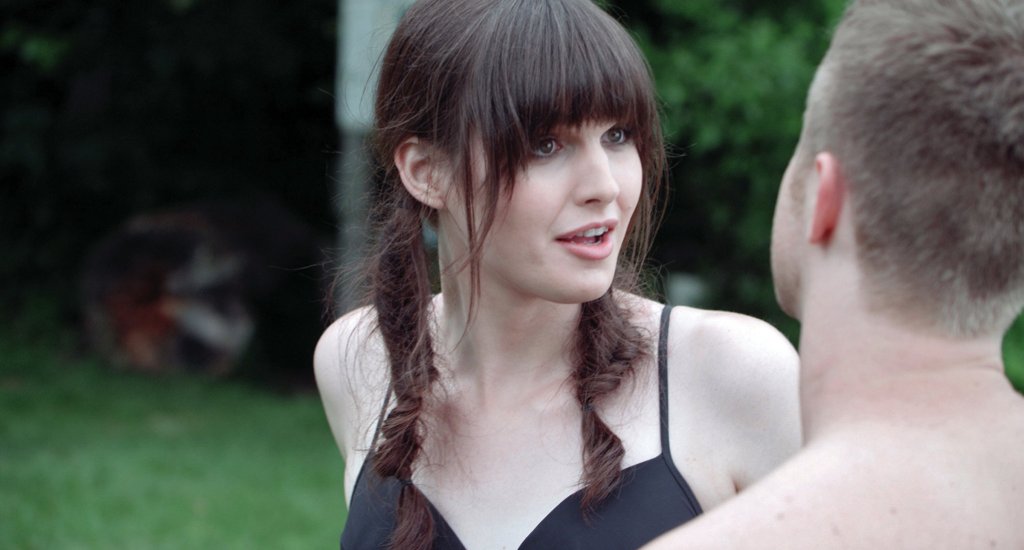 Boy Meets Girl (2014)
Transgender representation is severely lacking in film, and when it does become prominent, it's almost always a story of trauma (i.e. Boys Don't Cry starring Hilary Swank). Boy Meets Girl is a much kinder trans story following the romantic journey of trans woman Ricky (Michelle Hendley) and her coffee shop crush Francesca (Alexandra Turshen). The movie is able to discuss important themes surrounding love and gender identity without getting heavy-handed or trite.
You can stream Boy Meets Girl on Prime Video and Fubo and Tubi; you can stream it on Prime Video in the UK.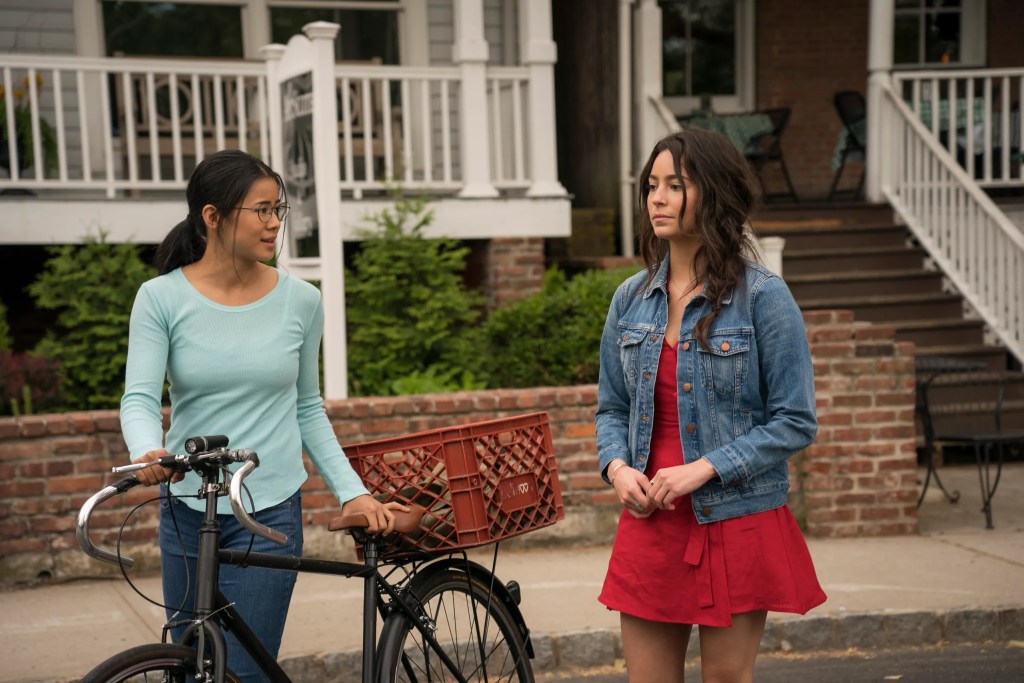 The Half of It (2020)
More queer high school romance on the docket? You bet! Alice Wu's coming-of-age dramedy is about a girl named Ellie (Leah Lewis) who starts to understand she might be attracted to women after falling for her male friend's crush. None of the storylines are too novel or revelatory, but it's great to see more lesbian representation on a big streamer.
You can stream The Half of It on Netflix in the U.S. and UK.
Go Fish (1994)
Rather than exploring characters who don't understand their sexualities, Go Fish instead focuses on the romance between two lesbian women who definitely know what they like; they just don't know if it's each other. This movie is more of a pioneering experience rather than an outright excellent movie, as it opened the doors for bigger studios to consider LGTBQ+ filmmaking as a category that can draw in viewers. Guinevere Turner and V.S. Broadie star as the romantic interests.