Features
2020 movie trends and highlights: what to expect this year
Here's what in store on the big screen - welcome to 2020 in the movies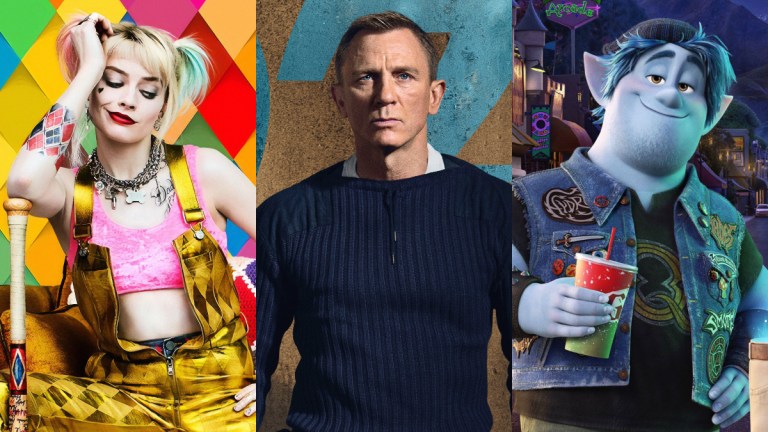 It's the start of the roaring 20s! Time to brush the mince pie crumbs off your chin, take down the decorations and start getting serious about film in 2020. So what does the year have in store? 
We've scanned the schedules to dig out the emerging trends that are likely to shape your big screen viewing in the next 12 months. There's a lot of exciting stuff coming, including super-hero hijinx, highbrow horror, the last outing for a certain spy, plus some very exciting original blockbusters heading your way.
Get your calendars out: here's what 2020 in film will look like…
Horror gets a lift
If the last decade saw the emergence of the slightly euphemistically coined 'elevated horror' (read: but this movie is great! How can this be a horror film?! Grrr), 2020 is carrying on the trend (NB. obviously we are fully aware great horror is not a new trend).
Robert Eggers follows up his debut folktale The Witch with The Lighthouse, a strange fantastical two-hander starring Willem Dafoe and Robert Eggers as two lighthouse keepers driving each other insane. Korean horror satire Parasite, from Bong Joon-ho, already won the Palme D'Or in 2019 and is getting even more awards buzz. Then we have Antebellum, the debut from writer-directors Gerard Bush and Christopher Renz, which sees an author transported back in time to the American South – it stars Janelle Monáe and comes from the producers of Get Out. Saint Maud got a lot of buzz on the festival circuit last year, which centres on a religious nurse trying to save the soul of her dying patient, and even the Candyman reboot might end up being something more than a slasher do-over in the hands of the mighty Jordan Peele.
Comic-book movies redress the gender balance
It's going to be a big year for female superheroes, with both Marvel and DC releasing massive blockbusters that boast women in the starring roles. Kicking things off on that front, on 7 February, Margot Robbie's queen of chaos will return to our screens for Birds Of Prey And The Fantabulous Emancipation Of One Harley Quinn. Splitting up with the Joker and forming her own girl group, Harley will be back in a big way. And, hopefully, this film will be better than Suicide Squad.
Similarly, on 1 May, we'll see Scarlett Johansson's Black Widow breaking away from her usual on-screen partners to establish a new team of Russian-themed heroes (featuring Florence Pugh, Rachel Weisz and David Harbour!). Natasha Romanoff's first solo flick is expected to slot into the MCU timeline at some point before the events of Avengers Endgame. 
Wonder Woman will also be slotting a new chapter into her backstory, on 5 June, with Gal Gadot reprising her Amazonian role for Wonder Woman 1984 (which takes place after Wonder Woman but before Batman V Superman). It's a good year to be an ass-kicking female hero, basically.
Marvel starts afresh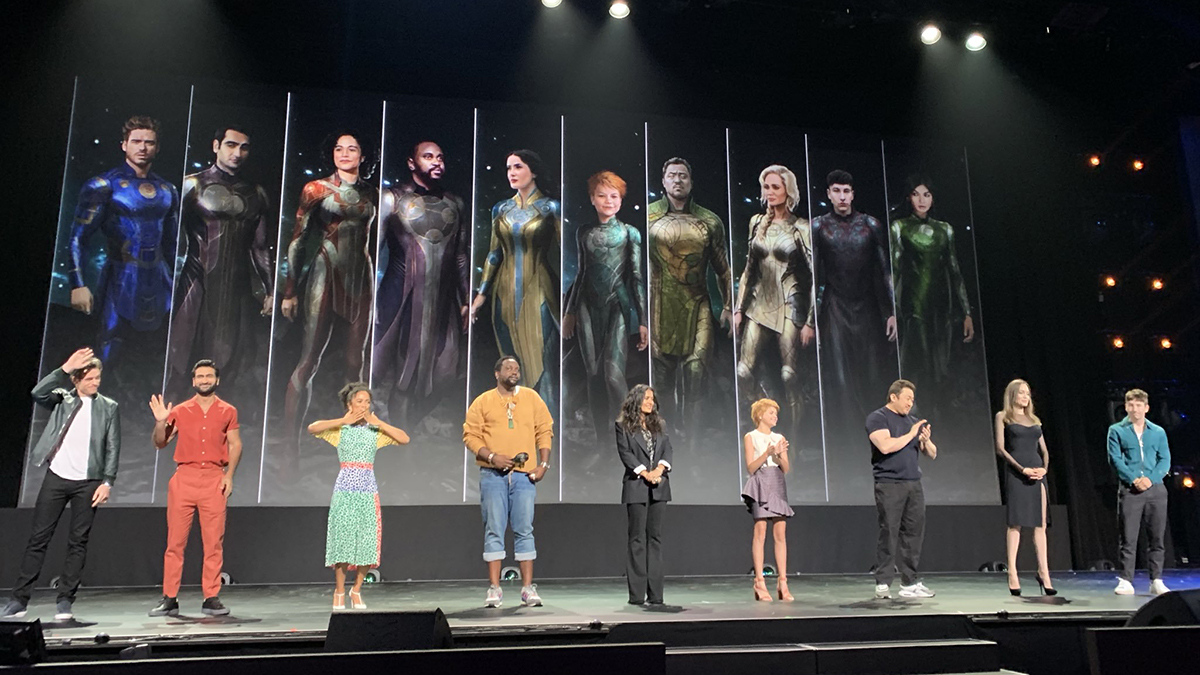 Black Widow isn't the only new entry that the Marvel Cinematic Universe will be getting this year. In fact, as Marvel looks to rebuild after the universe-spanning events of Infinity War and Endgame, there will be heaps of new things for MCU fans to enjoy in 2020. 
On the big screen, after Black Widow's release in May, we'll witness The Eternals' arrival on 6 November. To bring this cosmic superteam from the comics to life, Marvel has assembled a galaxy's worth of star power: Angelina Jolie, Salma Hayek, Richard Madden, Kit Harington and a newly shredded Kumail Nanjiani are all set to appear (among other familiar faces). 
The MCU is also invading the small-screen, with Disney+ providing us with a brace of new movie-adjacent series in 2020: we'll be bingeing both WandaVision (starring Elizabeth Olsen and Paul Bettany) and The Falcon And The Winter Soldier (starring Anthony Mackie and Sebastian Stan) before the year is out. It'll be interesting to see, across these various MCU projects, whether we start to see another overarching story (akin to the Infinity Saga) taking shape. Either way, there's clearly still life in Disney's massive Marvel universe.
Pixar brings original back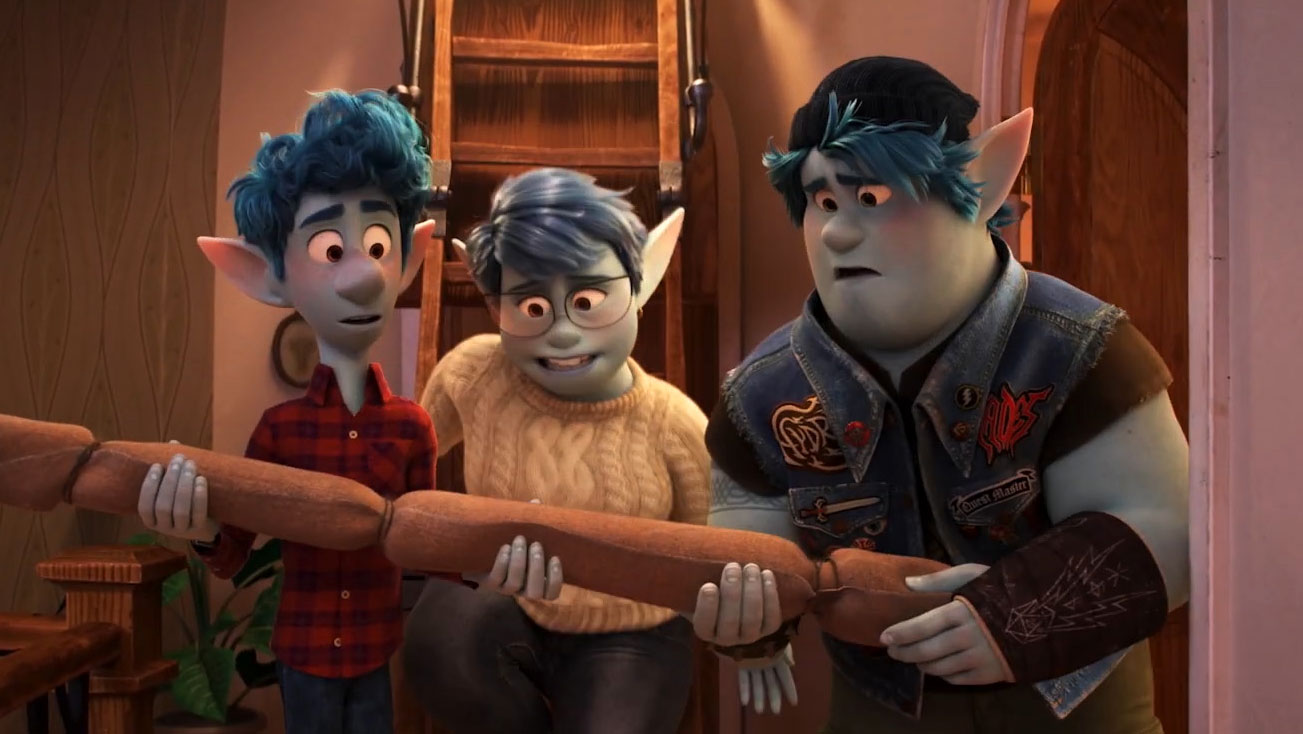 Disney owns everything and is churning out live-action reboots, sequels and comic adaptations hand over fist. But before we bemoan how there's no original content in the cinema, cast your eyes to Pixar. The animation studio has produced, and continues to produce some of the most innovative, interesting and massively profitable original IP around (have a look at this list of the highest-grossing movies based on original screenplays, knock out franchises and sequels and feast your eyes: animation – not just from Pixar – is very much the home of original ideas).
2020 boasts not one but two new Pixar films in the form of Onward, a fantasy starring Chris Pratt and Tom Holland about elves trying to bring back their (literally) half-dead dad, while Soul starring Jamie Foxx and Tina Fey sees a musician trying to find himself via an infant soul. There will be tears.
Vin Diesel might have a moment
We haven't seen much of Vin Diesel over the last year or so, but the action icon has been beavering away on a couple of exciting projects that should see the light of day in 2020. (We're picturing a really buff beaver, beavering away with Vin-level muscles…)
First up, on 28 February, Diesel will enter the comic-book anti-hero world with Bloodshot, an action film based on the Valiant Comics character of the same name (who has nanite-infused blood that grants him regenerative powers). 
And then, on 22 May, Diesel will return to the high-octane world of ridiculous car stunts for Fast & Furious 9. It'll be interesting to see if this speedy sequel addresses The Rock and The Stath's recent spinoff adventure, Hobbs & Shaw.
Bond is back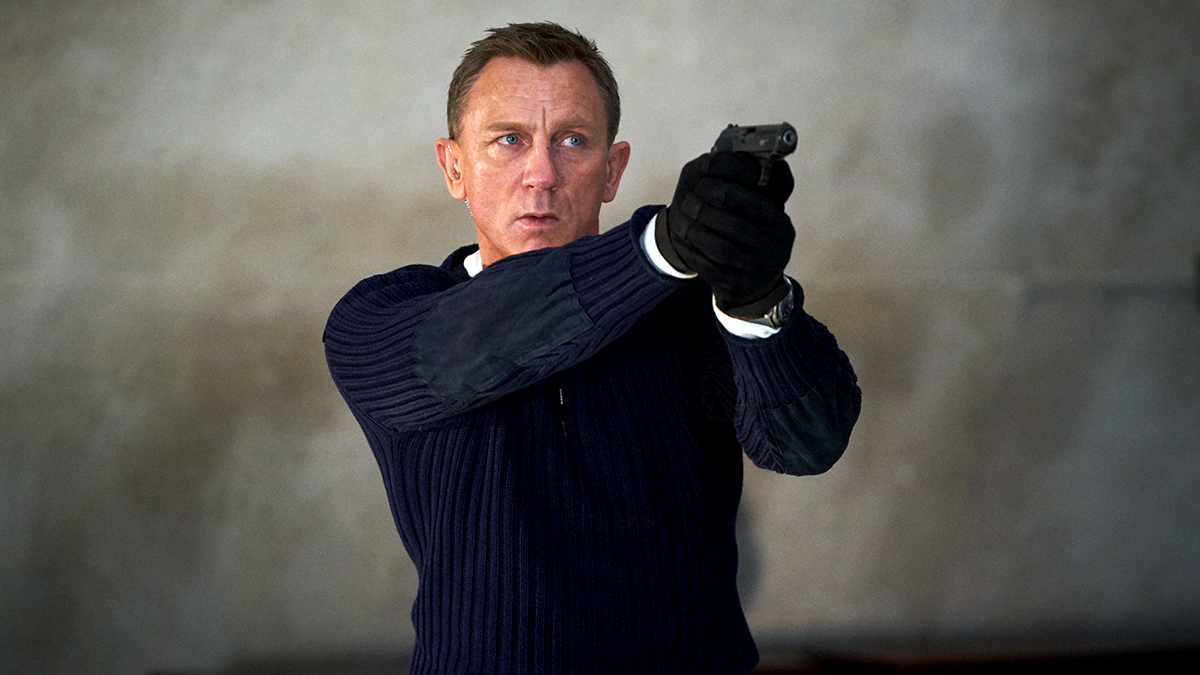 Five years after Spectre vaguely underwhelmed viewers, Daniel Craig's Bond is back on our screens for the very last time with No Time To Die, and it's possible we're in for a rather more modern take on the 007 story. Fleabag's Phoebe Waller-Bridge has been drafted in to help with script re-writes and Cary Fukanaga will direct, with Rami Malek drafted in as the sinister new baddie. The end of an era, perhaps, so let's hope Bond goes out with a bang.
Just in case No Time To Die makes us all espionage-mad, ahead of its April release, March sees former Bond baddie Dave Bautista play a CIA operative lumped with a 9-year-old girl whose family he's surveilling in family comedy My Spy, while YA fantasy Artemis Fowl sees a teenage mastermind kidnap a fairy agent and hold her to ransom, in an adaptation of Eoin Colfer's novel – it's coming in May.
A good year for Anya Taylor-Joy… 
The American-born English-Argentine actress has been building a solid career for herself ever since her impressive debut in Robert Eggers' period horror The Witch, with turns in black comedy Thoroughbreds and M. Night Shyamalan's Split (and its follow-up, Glass) among others. But 2020 looks set to be a bumper year for Taylor-Joy, with no fewer than four big-screen appearances.
She's headlining a quirky-looking adaptation of Jane Austen's classic comedy-drama Emma (14 February), playing Marie Curie's daughter Irene in biopic Radioactive (20 March), and making her long-delayed debut as mutant sorceress Magik in comic-book thriller The New Mutants (10 April). On top of all that, she'll be starring in Edgar Wright's much-anticipated return to the big screen, Last Night In Soho (25 September) – a London-set "psychological horror" in which she'll appear alongside Matt Smith, Terence Stamp and Diana Rigg. 
It's make-or-break time for Sony's Marvel Universe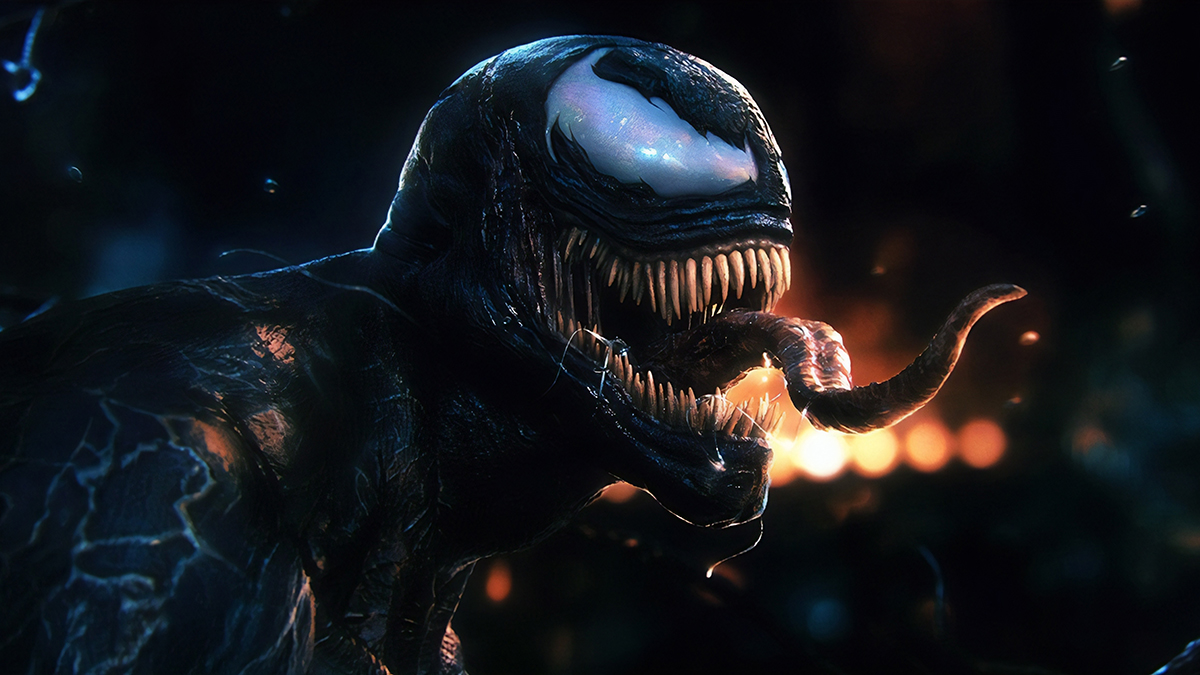 Now that the whole Disney-Sony Spider-Man hoo-hah has died down, with a deal that will see Tom Holland's webslinger continue his adventures in the MCU, the studio is turning its attention back to its own extended Spider-Verse. Comprised of villainous spin-offs, the fledgling franchise got off to a flying start in 2018, with the Tom Hardy-starring Venom raking in a whopping $856 million worldwide – even though it received some savage reviews.
There's a sequel to that film in the works, of course, but before that comes this particular cinematic universe's second instalment, Morbius, starring Jared Leto as the titular living vampire – another Spidey baddie-turned-antihero. Directed by Daniel Espinosa (Safe House) and co-starring Matt Smith, it's due to hit cinemas this summer (31 July, to be exact), but so far there's not been so much as an official image, let alone a trailer, released into the world. It seems like Sony is playing its cards close to its chest on this one, and understandably so – with various other projects reportedly in development (including movies focused on Spidey characters such as Black Cat, Silver Sable, Kraven the Hunter and Madame Web), the future of this alternative Marvel universe could hang on Morbius' success. No pressure, then…
Long-awaited sequels finally arrive
Hollywood loves a recognisable brand name, and a few older ones are being dusted off and reused this year. Take this, for example: Tom Cruise, not content with having two Mission: Impossible films in the works, is strapping back into a plane to resurrect one of his beloved roles for Top Gun: Maverick (which is swooping into UK cinemas on 17 July).
On a similar note, Keanu Reeves is clearly not satisfied with having just the John Wick franchise on his dance card. He shaved off his famous beard to return to an old favourite series with Bill And Ted Face The Music, which is coming on 21 August. It'll be good to see him in wacky comedy mode again.
Eddie Murphy is taking a trip down memory lane as well, with Coming 2 America serving as an overdue sequel to one of his breakout performances. James Earl Jones and Wesley Snipes will also appear, giving the project some strong geek credentials. It'll arrive on 18 December.
Will Smith is at it, too: he'll reteam with Martin Lawrence for Bad Boys For Life, the third film in his iconic cop movie franchise. It's coming to UK cinemas on 17 January, and we'll be a little bit sad that they didn't hold that title back for the fourth film in the series. (Come on, Bad Boys 4 Life fits so much better!)
Beloved franchises get rebooted
Things being rebooted and remade isn't exactly new news for 2020 but this year certainly has a lot of them, and for once we're not just talking about horror. Several big hitters with serious childhood (or teenage, depending on how old you are…) nostalgia value are returning to our screens. First is Ghostbusters: Afterlife in July – OK, its obviously not the first reboot for this franchise but one that seems to be ignoring Ghostbusters 2016 and going for a straight sequel, riffing heavily on Stranger Things.
The Witches is getting a do-over in October – can it possibly better Nicolas Roeg's magnificent 1990 version? Time will tell, but the safe hands of Robert Zemeckis, with Anne Hathaway playing the Grand High Witch, does bode well. December sees a reboot of Dune, with Denis Villeneuve at the helm – very exciting – while Steven Spielberg himself is redoing West Side Story. Then there's The Craft, which is as yet undated but wrapped principal photography in November – a Blumhouse do-over from director Zoe Lister-Jones. This is a precious beast, but Jason Blum did OK by Halloween, so we'll reserve judgement until we see it…
The musical boom continues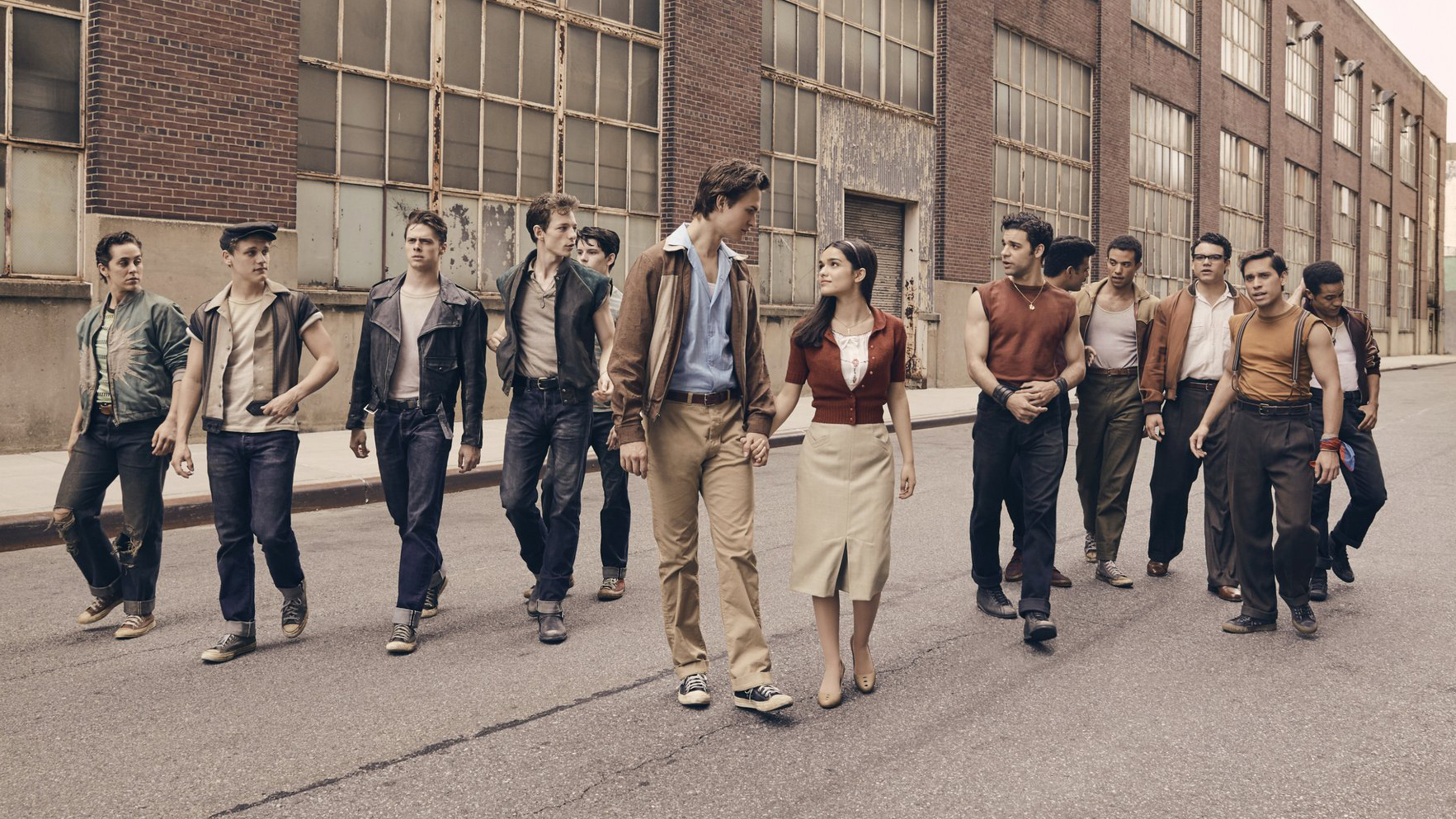 Musicals have been enjoying a healthy resurgence in recent years, making big bucks at the box office and charming awards voters (although the less said about Cats, the better). That trend shows no sign of abating in 2020. First up, there's In The Heights – an adaptation of the Tony award-winning New York drama from Hamilton's Lin-Manuel Miranda, directed by Crazy Rich Asians' Jon M. Chu. Then, in October, we have Everybody's Talking About Jamie – a big-screen version of the teen drag queen story that's been smashing it in London's West End over the past couple of years. And Steven Spielberg himself will be making his first foray into the genre with a big-budget retelling of West Side Story, a Romeo & Juliet-style tale of doomed love and rival gangs on the streets of 1950s NYC that's likely to consume the Christmas box office.
And if those aren't enough, there's another big musical biopic hoping to ape the recent success of Bohemian Rhapsody and Rocketman: August's Respect will see Jennifer Hudson channelling queen of soul and civil rights activist Aretha Franklin, with support from Forest Whitaker, Marlon Wayans and Mary J Blige. The show must go on, indeed.
Summer blockbusters get fresh
Looking at the trends we've mentioned here, you might have thought that original concepts are only being used by Pixar at the moment. However, despite the abundance of sequels and reboots dominating the live-action blockbuster scene, there are still a few original concepts on the horizon that aren't kid-friendly animated fare.
Christopher Nolan, who has only made original films since polishing off The Dark Knight Trilogy, will once again be putting a brand new idea on the big screen: it's a time-bending thriller called Tenet, and it'll hit UK cinemas on 17 July. That's something to look forward to.
Ryan Reynolds, who could easily rest on the laurels of the Deadpool franchise, is also trying a fresh concept this summer: his new film is called Free Guy, it's coming on 1 July, and it follows the exploits of a mundane background character going rogue in a video game. It's also got Jodie Comer in it! 
One thing's for sure, then, as we amble into 2020: we won't be short of things to watch in the next 12 months!