Features
142 Movie Sequels Currently in the Works
From Spider-Man: Far From Home to Wonder Woman 1984, here are the many movie sequels gestating in Hollywood.
Think Hollywood is bereft of original ideas? You just might after this. Here's our look at the assorted movie sequels currently in the works.
23 Jump Street
A 23 Jump Street was rumored from Sony but that's now gone very quiet. A possible spin-off has been mooted too with Rodney Rothman attached (he wrote the second one) though there's been no news on this one for quite some time. The first two were very successful, so it's possible Channing Tatum and Jonah Hill could return for a further sequel but the latest rumor is that the next sequel will ditch Tatum and Hill for two female leads. "We think that there's something fun about keeping that irreverent spirit of 'Jump Street,' but maybe having it be told through a female undercover cop point-of-view," Columbia Pictures president Sanford Panitch told Variety. "We've had enough male buddy comedies. The script is really funny and has a freshness to it."
300 (unnamed follow-ups)
"We've been talking a lot about sort of different incarnations of 300," director/producer Zack Snyder once told Collider. "We've been talking about is there a way, possibly, we move out of Ancient Greece and use it as a framing device for other conflicts that happened throughout history. I think I mentioned that we talked about the Revolutionary War version, and we talked about the Alamo, and we've talked about there's a battle in China, a 'Lost Legion' kind of concept, any of those kinds of things are on the table."
As more concrete plans for 300's franchise expansion are released, we'll be sure to let you know.
48 Meters Down
Turns out that not only is 47 Meters Down getting a sequel, it's getting one rather quickly as well. A release date of June 28, 2019 has been inked in for the movie in the US, and we'd expect the UK release date to be around there too. 
Johannes Roberts is returning to direct, and will co-write the script again with Ernest Riera. For the new film, the action will movie from Mexico to Brazil. The new movie will still involve water, and still involve sharks. The IMDb synopsis reads "48 Meters Down follows five backpackers who go diving in a ruined underwater city and quickly learn they are not alone in the submerged caves."
Act of Valor 2
Act of Valor 2 – the follow-up to Mike McCoy and Scott Waugh's 2012 war movie – had some momentum going. Relativity Studios have brought in Storyoscopic Films to help get the film off the ground, but with information unknown at the moment on who is returning from the first film, on either side of the camera, and it being long time without news on the project, we're unsure about this one…
Alan Partridge 2
No fresh progress on this one, save for the fact that Steve Coogan still has it on his radar. Coogan's follow-up to the Alan Partidge autobiography, I Partridge, Alan Partidge: Nomad landed in 2016. He's currently shooting a new TV series called This Time With Alan Partridge. But may after that he'll consider bringing Norwich's finest DJ back to the big screen.
Alien: Covenant 2 / Prometheus 3
After Alien: Covenant, there will be "another one and then another one which will gradually drive into the back entrance of the film in 1979," Ridley Scott was once quoted as saying. "The whole point of it is to explain the Alien franchise and to explain the how and why of the creation of the alien itself," he mentioned in a different interview. 
That's all well and good, but the box office for Alien: Covenant was underwhelming, so I wouldn't count on this just yet, but Scott is still talking about it, saying he's still intent on making the project, centred on AI more than the Alien itself. Scott has since said that he thinks the popularity of the xenomorph may be behind the franchise. "I think the beast has almost run out, personally," Scott said late last year.
further reading: Alien: Covenant and the Elizabeth Shaw Problem
Alien: Covenant 3 /Prometheus 4
So, yes – as you heard in the paragraph above – Mr. Scott is plotting for Prometheus to potentially become a four-part franchise. Whether or not this actually happens is anyone's guess.
further reading – How Alien: Covenant Retcons James Cameron's Aliens
Angel Has Fallen
No, not the London tube station. The second sequel to Olympus Has Fallen will see Gerard Butler's Mike Banning becoming the target of a terrorist plot. It's believed that the angel of the title refers to Air Force One. The film has already shot with Rick Roman Waugh stepping in as director. Aaron Eckhart is not returning, but Morgan Freeman is to reprise his role as Speaker of the House and Tim Blake Nelson has been cast as the vice president.
American Pie 5
Just one flicker of progress of late with regards a new American Pie movie. That came from actress Tara Reid, who hinted in May 2015 that talks are underway on a new film, and that it's going to potentially be set in Las Vegas. As for further information? Not a word, though directors Hayden Schlossberg and Jon Hurwitz who made American Reunion are apparently still attached.
Annabelle 3
The Conjuring universe just keeps on getting bigger (and more complicated). Annabelle 3 has now shot, and it will be set in the notorious Warren Museum of possessed artifacts. Patrick Wilson and Vera Farmiga will be returning as Ed and Lorraine Warren, and the latest rumors point to this one being something about a werewolf. At the very least expect Annabelle to bedevil poor Judy Warren some more. 
Assassin's Creed 2
Before the first one even reached theater, UbiSoft and New Regency announced that Michael Fassbender will return for a second Assassin's Creed movie. But the poor performance, critically and commercially, of the first film has likely halted this one.
ATL 2
A surprise sequel to the modest hit ATL is reportedly in the works. The urban drama starred Lauren London and T.I., and the stars have suggested that a new movie is coming. At one stage, T.I. sent out the hashtag '#ATL2 Get Ready', which we and others took as a subtle clue. Warner Bros hasn't officially greenlit the film to our knowledge, though. But there does seem to be some impetus behind this one.
Avatar sequels
James Cameron is currently planning one massive shoot that will see four Avatar sequels filmed at the same time (filming has finally begun). Avatar 2 was once expected around Christmas 2018, with Avatar 3, Avatar 4 and Avatar 5 following on every second Christmas after that, but now it isn't.Avatar 2 (at least) is now finally finished filming, and the release date is currently slated for Dec 18, 2020. We also now know that the films are going to be called Avatar: The Way of Water, Avatar: The Seed Bearer, Avatar: The Tulkun Rider and Avatar: The Quest for Eywa.
Further reading: Avatar Sequels: Everything We Know
Avengers: Endgame
Directors Joe and Anthony Russo at the helm. Avengers: Infinity War was a wild success and came with that ending (no spoilers from us here). The fourth film will set the team dealing with the aftermath. Avengers: Endgame arrives in April 2019, and may feature several new Avengers, plus the original team. What's it about? Everyone has an opinion.
further reading: Avengers 4: Everything We Know
Austin Powers 4
Mike Myers told Access Online in October 2018 that another Austin Powers film is in the works and Dr. Evil is making a comeback. "It's looking good," he said. "They take a long time to write, they always have." Groovy, baby. 
Baby Driver 2
Edgar Wright looks set, for the first time, to make a direct sequel to one of his movies. He's putting together a deal with Sony Pictures that'd see him write and probably direct Baby Driver 2. Furthermore, he's looking to fast-track his next movie, and another Baby Driver adventure might be it…
Bad Boys For Life and Bad Boys 4
Sony's planned Bad Boys sequel, Bad Boys for Life, looks like it could be emerging from its most recent coma. After the project lost director Joe Carnahan earlier this year, a November 2018 release date (the latest of many) looked in doubt… and for good reason as it turned out. But now with Adil El Arbi and Bilall Fallah on board to direct, the studio has announced a U.S. release date of Jan. 17, 2020. Whether the rumored Bad Boys 4 will follow surely depends on the success of part 3.
Bad Dads
Following the success Bad Momsand its sequel, we'll get a spin-off looking at the dads' naughty antics. Because there's never been a film about men cutting loose before. Assuming it's set in the same universe and takes place after the original film, this one's still technically a sequel. 
Bad Moms 3
Its box office was modest compared to the first, but A Bad Moms Christmas still made a hefty profit. Future movies are planned, likely based around other holidays in the calendar.
Beetlejuice 2
Tim Burton hasn't made a habit of doing sequels, but it looks possible that he could be convinced to make a follow-up to his '80s delight, Beetlejuice. A sequel to it was mooted after the original was first released, yet the noises this time sound far more definite, with new writer Mike Vukadinovich hired in late 2017. Burton would direct again, and Michael Keaton had indicated he'll be back in the lead role. Early in 2015, Winona Ryder indicated her involvement too. Burton, though, keeps choosing different projects to make. Then in 2016, Keaton (post-Birdman and post-Spotlight) said he thinks the sequel is dead.
The earlier screenplay was being penned by David Katzenberg and Seth Grahame-Smith before Vukadinovich can on board. Read about all of the failed Beetlejuice sequel attempts here. 
Before Sunrise 4
We may not have seen the last of Jesse and Celine. In a March 2018 interview with Den of Geek(hey that's us!), Ethan Hawke said this:
"I mean that's usually—about five years after each of the other ones is when we start writing the next one. So it would be time to have a meeting soon and figure out what they're doing. Getting ready for their 50th birthday… You know what I think it would be? It would start something new with Jesse and Céline. I doubt it would be titled 'Before,' if you know what I mean? It would start some new thing. That cycle I think is finished, but you could begin another cycle with those same two characters."
Fingers crossed for a whole new cycle.
Beverly Hills Cop 4
Here's what we know so far. Eddie Murphy was keen to make another Beverly Hills Cop film. Brett Ratner was likely to reunite with him after Tower Heist to direct it. Jerry Bruckheimer was back as producer.
However, the film had been tentatively earmarked for March 2016, but Paramount is believed to have put the movie on hold indefinitely. It's still likely to happen, just not yet. Andre Nemec and Josh Appelbaum have penned the script, which will see Axel Foley head back to his Detroit roots. Ratner also got ditched from every project in development, and Adil El Arbi and Bilall Fallah have been attached for about a year now, and names like Channing Tatum and Tom Hardy have even been floating about.
Big Hero 6 2
Walt Disney Animation Studios doesn't announce new films until it's good and ready to do so, but rumors persist it's investigating a follow-up to the Oscar-winning Big Hero 6. Directors Don Hall and Chris Williams are both said to be interested, but given the franchise has since moved to television for an anmiated series, perhaps Disney has opted to move on from this franchise's big screen possibilities.
Bill & Ted Face the Music
This is finally happening (maybe) after many tiny inches forward. Chatting to IGN in 2015, Keanu Reeves revealed that the film is heading towards the contracts stage and "Maybe paying the writers to go and write. There might be some support for making the picture." In spring 2018, Bill & Ted 3 was oannounced to officially be happening with Keanu Reeves and Alex Winter aboard. But by July, Reeves hinted it might still not happen due to financing issues. But dude, if that's all it is, put it on kickstarter. You'll be wowed by the response.
Alex Winter and Keanu Reeves are both on board, naturally. Chris Matheson and Ed Solomon have returned to pen the script, and Galaxy Quest helmer Dean Parisot will direct.
Bond 25
The 25th James Bond movie will get a release on Feb. 14 2020, five years after the release of Spectre. 
Further reading: Bond 25: Everything We Know
The Boy 2
No one really saw this one coming. The 2016 original was a bit meh, and it didn't even make a fortune at the box office, but that hasn't stopped plans moving forward for a sequel starring Katie Holmes. 

Cheech and Chong
Legendary screen stoners Tommy Chong and Cheech Marin are reportedly heading for another feature, which sounds like it may be a follow-up to their earlier adventures. The new film will see Cheech and Chong heading to a festival called the Burning Joint. That's all we know right now though, as no fresh information has popped up since the project came to light in mid-2014.
Clerks III/Jay and Silent Bob Get A Reboot
Clerks III was something that Kevin Smith talked about and for a time and he apparently had the screenplay in place. However, it's currently off the table because, according to Smith, Jeff Anderson who played Randall didn't want to return.
However, never short of a project, Smith has spin-off Jay and Silent Bob Get A Reboot in development which would see the two stoners head to Hollywood to stop a reboot of the Bluntman and Chronic movie from getting made. After working on several episodes of The Flash, series stars Grant Gustin, Carlos Valdes, and Tom Cavanagh are all set to get in on the hijinks. After Smith's weight loss following a heart attack, he has also said he's needed to rewrite the film, accordingly. We'll keep you posted as more becomes available. 
Columbiana 2
Zoe Saldana vehicle Columbiana didn't exactly set the box office alight in 2011, but the rise of her star since then has possibly encouraged EuropaCorp to push ahead with a sequel. The family-avenging contract killer played by Saldana will surely return, but we're not sure who she'll be up against just yet. Luc Besson is still listed as writer and producer.
Coming to America 2
It had been suggested that Eddie Murphy is indeed in the early stages of putting a sequel to Coming to America together, titled Coming 2 America (do you see what they did there?), and in October 2017, we learned who was directing. Jonathan Levine has landed the job (Warm Bodies), with Kenya Barris writing the script. Eddie Murphy is involved in the film's development. Apparently it will be about Murphy's now King Akeem having a son with oats to sow, so to America we go!
Crank 3
As the great man himself told us, Jason Statham wants Crank 3. The writer/directors want Crank 3. Lots of people keep asking about Crank 3. It's presumably a case of getting it funded, and finding time to make it. Surely Chev Chelios deserves one last outing? 
Crazy Rich Asians 2
As soon as the first film started breaking records, the sequel to Jon M. Chu's romcom was annouced. There are already two more books in the Kevin Kwan series on which the film is based just waiting to be adapted, and the second is called China Rich Girlfriends–following Nick's cousin Astrid (Gemma Chan, in the film) as she reconnects with her first love Charlie Wu (Harry Shum Jr.). 
Deadpool 3
Deadpool 2 did great box office, so of course a third movie is in the works, although Drew Godard hopes that X-Force will be the next outting for the Merc with a Mouth. X-Force features Cable, Domino and Wade so the direction of that movie will directly affect DP3which is currently without writers or a director.
Death Note 2
Director Adam Wingard pitched two or three Death Note films to Netflix when he first signed up for the adaptation.
"At the end of the day, there are a lot of places to explore where to take Light. And ultimately the series is sort of about almost his downfall as a character. This is sort of the beginning of it or the origin of it," he told Heat Vision. "There are definitely lots of places to go, and we know generally where we would take it. Hopefully people will watch it and Netflix will order a sequel. They definitely are ready to. They just need people to watch it."
People may well have watched it, but the reviews were enough to give any filmmaker a mad case of the sads, and accusations of white washing won't have helped. No further word on this as of yet.
The Devil's Rejects 2 aka 3 From Hell
Rob Zombie's next film as a director is a sequel to his 2005 hit The Devil's Rejects titled 3 From Hell. The movie is currently in post-production though no release date has yet been announced. The Devil's Rejects was Zombie's second film, arguably his best, and also a hit, earning $17 million at the box office on a small $7 million budget and doing tremendously well on DVD.
Die Hard 6 / McClane
McClane is on the way, and it's going to be an origin story focusing on John McClane's pre-Nakatomi-Plaza antics–mixed with some bits of old Bruce Willis in a modern setting. Len Wiseman is signed on to direct after helming Live Free or Die Hard. Our note to those involved: please make it better than the last one.
further reading: The Strange History of the Die Hard Movies
Disenchanted
A sequel to Enchanted, this one is in pre-production at Disney. Adam Shankman will direct again, and Fred Claus' Jessie Nelson worked on the script which sees Amy Adam's Giselle questioning her happiness ten years after her "happily ever after." According to composer Alan Menken, the script is pretty much done, and it has a lot of songs in it.
further reading: Disney's Live-Action Remake Calendar
District 10
Neill Blomkamp has expressed his desire for a sequel to District 9. Speaking while on the promotional trail for Chappie, he said that "I have every intention" to do District 10, revealing that he needs to find the time to do it, and will shoot the film somewhere other than Johannesburg. Sharlto Copley thinks it will definitely happen too but expect this one to be in the queue for a while.
Doctor Strange 2
Doctor Strange director Scott Derrickson told Den of Geek UK that he has plans for a sequel. He described the first flick as "the tip of an iceberg" before citing Christopher Nolan's The Dark Knight trilogy as a perfect example of superhero sequels working well by bringing in a bigger villain (or two). Disney has now pushed this one forward to bring the film into production before the end of 2018. It seems like Disney is hoping it might fill the Guardians gap. 
Dodgeball 2
No progress recently, but Ben Stiller was asked about it a few times while doing promotion for Zoolander 2 and he genuinely seemed like he didn't know a sequel had been discussed. Director Rawson Marshall Thurber told us back in 2013 that he wasn't coming back for the next film, and we also heard Clay Tarver was said to be working on the script, though I'd figure after the reaction to the Zoolander sequel, this one is dead.
Donnie Darko 2
Richard Kelly, who directed the original film, said in 2017 he's looking to make a new sequel to his cult classic. No news since then so it's very unlikely to happen any time soon but it is at least on the table. 
Earth To Echo 2
Relativity Media have brought in Storyoscopic Films to help get a lot of sequel projects going. One of them is the follow-up to Earth To Echo, the 2015 Amblin-esque sci-fi film from David Green. The eponymous cute robot is sure to return, and we presume the young core cast will as well. 
Edge of Tomorrow 2
With the tentative working title listed as Live Die Repeat and Repeat, the sequel to the Tom Cruise-starring Edge of Tomorrow looks like a definite possibility. Director Doug Liman is attached to direct again, and Emily Blunt is keen to revist her role as Rita Vrataski though she's been busy with A Quiet Place and Mary Poppins this year.
Liman told IGN that the film will "revolutionize how people make sequels."
The Expendables 4 (and more)
Even though The Expendables is heading to the small screen, the cinematic juggernaut is set to lumber on. Hopefully not with a PG-13 rating this time. There's already been chatter about The Expendables 4 and 5. Names that have been touted this time include Hulk Hogan and Pierce Brosnan. Stallone initially dropped out and Arnie said he won't do it without him, but now Sly, at least, is definitely back on board. No release date has been announced at this stage, but the latest we heard filming is planned to start in early 2019. 
Fantastic Beasts & Where To Find Them 3, 4 & 5
A third Fantastic Beasts film is definitely happening. Despite a rather sour reception for the second movie, Fantastic Beasts: The Crimes of Grindelwald, and a diminished box office (especially in the U.S.), this is the Harry Potter franchise and J.K. Rowling's baby, as well as Warner Brothers' nest egg. The question is not if it will happen but how could the reception affect what Fantastic Beasts 3 looks like.
Fast 9 & 10
Fate of the Furious dropped in April 2017, making a quadrillion dollards. So expect it to be followed by the 9 in April 2020 and the 10 in April 2021. And that doesn't include Hobbs and Shaw, which isn't on this list because it's technically a spin-off.
Flash Gordon 2
This one could be interesting. Chatting to us earlier in the year, Flash Gordon himself, Sam J. Jones, revealed that the planned remake of Flash Gordon may end up being a sequel to the much-loved '80s film.
In the interview here, he told us that Fox now has the screenplay rights to the film, and that John Davis is set to produce. Jones has met with Fox, and said "We're in talks about that, I'm very excited." Matthew Vaughn signed on to direct back in 2015 but he was replaced in October by Julius Avery (of the upcoming good guys vs. Nazis/zombies flick  Overlord which opens on Nov. 9). We're still not sure whether or not this is going to be a sequel or a reboot, but we're leaving it here anyway, because either way it means that "Flash Gordon is alive!"
Frozen 2
Writer and co-director Jennifer Lee has knocked out a screenplay to the Frozen sequel. There's no pressure at all of course in following up the most successful animated film of all time. None at all. Lee and Chris Buck will direct Frozen 2, and Peter del Vecho will produce again, and the entire cast is back, including Kristen Bell as Princess Anna and Idinz Menzel as Queen Elsa. We'll see if it keeps that beloved icy touch fairly soon, as  it's due in 2019. 
Further Reading: Frozen 2: Everything We Know
G.I. Joe 3
D.J. Caruso had been signed up to take over as director (from Jon M, Chu), and Aaron Berg was hired to take a shot at the screenplay. However, Hasbro now has its eye on developing a full cinematic universe. Apparently, with properties including Power Rangers and ROM in the mix, now a G.I. Joe reboot is looking more likely (meaning Hasbro don't have to worry about Dwayne Johnson's insanely packed schedule). Since then a spinoff centered around the popular character of Snake Eyes has been teased and certainly appears to be at least in semi-serious development.
Gladiator 2
Ridley Scott confirmed to EW that as well as the possibility of more Alien sequels, he's back on the Gladiator 2 case.
"I know how to bring him back," Scott said of Maximus. "I was having this talk with the studio, 'but he's dead.' But there is a way of bringing him back. Whether it will happen, I don't know. Gladiator was 2000, so Russell's changed a little bit. He's doing something right now but I'm trying to get him back down here."
As of November 2018, it looks like it might actually be happening, with Scott pressing forward with a script about Commodus' nephew, Lucius, the future emperor of Rome. Peter Craig (Hunger Games: Mockingjay) is writing the script. 
Godzilla: King of the Monsters
Warner Bros. and Legendary were suitably pleased with the reboot of Godzilla that director Gareth Edwards delivered to the screen in summer 2014. Edwards went straight from that to putting together Rogue One: A Star Wars Story. But after having ventured off into the galaxy, he'll not be returning to helm. That job has fallen into the hands of Michael Dougherty, who had already joined the project last autumn as a screenwriter. He's now also directing as well. Dougherty has previously directed Krampus and Trick 'r Treat. 
Millie Bobby Brown from Stranger Things will star, alongside Friday Night Lights' Kyle Chandler and Silicon Valley's Thomas Middleditch, and it'll land in cinemas on March 31, 2019.
Further Reading: Godzilla 2: Everything We Know
Godzilla vs. Kong
As you might expect from the title, this film will bring Godzilla (the version from Gareth Edwards' films) and King Kong (the one from Kong: Skull Island) together for a big bust-up. This film comes from Warner Bros., and should arrive on screens in 2020 if all goes to plan. Adam Wingard (The Guest, You're Next) is directing. Brian Tyree Henry of Atlanta fame is also set to star in the film, as will Julian Dennison (Hunt for Wilderpeople, Deadpool 2). 
Goonies 2
Out of the blue, director Richard Donner revealed a year or so back that he's working on a sequel to The Goonies. Since then, original writer Chris Columbus has revealed that it's slow going. "We're still searching, but we are searching very hard to try and make it work. But we're not going to let anybody down. If we don't feel it's right, and that's between Donner, Spielberg and myself, if we don't feel it's right, we're not gonna do it," he told Collider. He did confirm that all want to make the film, though.
further reading: The Goonies and the 30-Year Quest for a Sequel
Gremlins 3
So: it looks like this one is going to be more of a belated sequel than a straight remake. Writer Chris Columbus admits that the new Gremlins will have something in common with the style of J.J. Abrams' Star Trek reboots, and that he wants to see the film mix in new and old characters. It may end up being more reboot than sequel, and Columbus definitely thinks so, but for now, we'll list it as Gremlins 3, until we're told not to. Sadly, it seems as though director Joe Dante won't be involved.
further reading: Why Gremlins 2 is Better than the Original
Guardians of the Galaxy 3
Hmmm, yeah. This one is still technically happening, but there's also a much bigger chance that it's not. You know the story…
Happy Death Day 2 – aka Happy Death Day 2U
Director Christopher Landon is returning to direct the sequel to his Groundhog Day-esque horror. Jessica Rothe will be returning as Tree, and it looks like the same phenomena is happening again judging by the new trailer.
High School Musical 4
A fourth instalment in the previously-headlined-by-Zac-Effron High School Musical franchise is currently at the casting stage. It's a Disney Channel project, so could end up on telly rather than movie screens. Jeffrey Hornaday of the Teen Beach films is directing.
The Hitman's Bodyguard 2
The Hitman's Bodyguard 2 is in the works with the appropriately irreverent title of The Hitman's Wife's Bodyguard. The first movie was a fun (and quite funny) but trashy action movie, one that felt like a blend of late night '80s/'90s action movies but with the added benefit of Ryan Reynolds and Samuel L. Jackson engaging in rapid fire smartassery throughout.
Reynolds, Jackson, and Selma Hayek, as the hitman's wife of course, are returning, as well as director Patrick Hughes. Tom O'Connor is penning the script.
How To Train Your Dragon: The Hidden World
DreamWorks has bought director Dean DeBlois just a little bit of breathing room. The studio had originally scheduled just a two year gap between How To Train Your Dragon 2 and How To Train Your Dragon 3. That would have meant that the latter film was set to arrive this year. However How To Train Your Dragon 3 is now due to arrive in theaters on February 2019. Watch the first trailer here.
Immortals 2
A script was nearly in place for a sequel to Immortals, and Relativity Media was looking to shoot the film in India. It also wants Henry Cavill back to star, though he's been heavily committed to first DC and now Netflix. We've not heard any updates on this for more than several years
Indiana Jones 5
Disney certainly has plans for Indiana Jones 5. Harrison Ford will return to the lead role and Steven Spielberg will direct again. David Koepp was working on a script, and the film had been expected in theaters in June 2020 (it was delayed a year from the original announcement). Only we've just learned it's been delayed once again and now Jonathan Kasdan of Solo: A Star Wars Story has been hired to take another pass. No one has mentioned Shia LaBeouf yet.
Inside Man 2
Removed from this list quite some time ago, Inside Man 2 is back in development and things are moving quickly. Now set as a Netflix original movie, Aml Ameen (Sense8, Yardie) has been cast as the lead in the direct-to-streaming sequel to Spike Lee's 2006 heist film, which starred Denzel Washington, Clive Owen, and Jodie Foster. MJ Bassett (Ash vs. Evil Dead, Iron Fist) is directing the sequel from a script by Brian Brightly (Home Run, Man Camp). A release date is currently unknown.
Iron Sky: The Coming Race
It took a long, long time to get Iron Sky to the big screen–they had a trailer for it long before they had the funds to complete the movie itself–and a successful crowdfunding campaign has meant that a sequel is on the way. Iron Sky: The Coming Race is set for release in some European markets in January 2019. Udo Kier will be back, too, and Timo Vuorensola is directing.
It: Chapter 2
The sequel to 2017's hugely success horror based on the Stephen King novel is currently shooting with an eye on a September 2019 release date. This chapter will feature the Losers Club as grown ups who have to return to Derry when Pennywise rears his ugly head again. James McAvoy and Jessica Chastain are among the adult cast. Here's everything we know about the film so far, plus our description of witnessing the first It: Chapter Two footage.
John Wick 3
John Wick will be returning for a third movie. Filming began in April and the release is slated for May 17, 2019. Chad Stahelski who directed John Wick 2 and co-directed John Wick is back behind the camera.
Further Reading: John Wick 3: Everything We Know
Jumanji Sequel
…Talking of how busy Johson is, a sequel to Jumanji: Welcome to the Jungle is just one of his many, many projects in the works. According to director Jake Kasdan, the third film will look to start tying the series back together again. "Our hope is to keep a long continuity through the whole thing," he said. "We love the idea of keeping all of this together and connected in some way or another." But they must be pretty confident in the approach, as the whole cast is coming back, including Johsnon, Kevin Hart, Karen Gillan, and Jack Black, and they're set to go toe-to-toe with Star Wars again with a release date of Dec. 13, 2019.
The Jungle Book 2
Jon Favreau's take on The Jungle Book was a smash hit with film critics and the paying public alike so of course Disney has put a sequel into production. Favreau was at least once in talks to return to the director's chair, but he has to finish his remake of The Lion King first.
Jurassic World 3
And after Jurassic World 2, we'll get Jurassic World 3–Colin Trevorrow is back to direct the third installment of the Jurassic revival. Of both sequels, he said that "It's about using this as a starting point for a much larger story about our relationship with these animals and about animals in general and the dynamic created by bringing them back to life." We also think some previous ideas for Jurassic Park sequels may hold the answers for where Jurassic World 3 goes next…
The Karate Kid 2
Jackie Chan is still linked to the follow-up to the surprisingly decent 2010 Karate Kid reboot, though Jaden Smith doesn't appear to be officially linked any longer and the project lost director Breck Eisner in 2014, which doesn't bode well for this project taking shape.
Kingsman 3 (and Spinoffs)
Not only is Kingsman getting a part three–albeit it's really a prequel–directed by Matthew Vaughn and slated for Nov. 8, 2019, but Vaughn is using it to build his own Kingsman universe. The movie is titled Kingsman: The Great Game and it will focus on the spy organization's formation during and after the First World War in the 1910s. The film has already impressively cast Daniel Bruhl (Inglourious Basterds), Charles Dance (Game of Thrones), and Matthew Goode (Watchmen). Vaughn says he's also planning an eight hour TV show set in the Kingsman world. Plus Taron Egerton confirms there is at least one more movie in on the slate with him, Vaughn, and Colin Firth reuniting. That's a lot of Kingsman.
Last Witch Hunter 2
The first film, directed by Breck Eisner (The Crazies), arrived in 2015 and did decent box office worldwide so Lionsgate ordered a sequel. Vin Diesel is still provisionally attached but there's been very little movement on the project since then leaving the development status as currently unknown. 
The Lego Movie 2: The Second Part
This one's shuffled back to Feb. 8, 2019, as part of a broader Lego movie universe now. The directors of the first LEGO film, Chris Miller and Phil Lord, wrote the initial screenplay, with Bojack Horseman's Raphael Bob-Waksberg doing re-writes. Trolls director Mike Mitchell is at the helm. Watch the first trailer here.
Lights Out 2
Based on the strength of Lights Out's American box office success alone, a sequel was quickly ordered to this darkness-themed horror. Director David F. Sandberg, writer Eric Heisserer and producers James Wan and Lawrence Grey will all return for Part 2 of this new franchise.
Lucy 2
Although Luc Besson is quoted as saying that Lucy "isn't made for" sequels, a follow-up has been announced anyway. Scarlet Johansson isn't officially attached yet, but it is her character's name in the title, so you'd expect her to return. With that said, given the allegations swirling around Besson, we imagine both Johansson and financiers are probably wary of anymore Lucy.
MacGruber 2
Star Will Forte reiterated in 2016 that MacGruber 2 is an active project for him, although we've not heard much since then. As of December 2018, the project appears to still be in the scripting stage with Will Forte and director Jorma Taccone working on the screenplay. Still, a sequel to the 2010 original is very much still on the table.
Mad Max 5
During the delay in getting Mad Max: Fury Road made, director George Miller mapped out further follow-ups to the movie. Up to two more films are planned, and following the ecstatic reaction to Mad Max: Fury Road, Warner Bros. is likely to allow Miller to make them. The fifth Mad Max movie is to go by the name of Mad Max: The Wasteland. Whether it focuses more on Max or Furiosa, of course, remains to be seen. The whole project is being held up by a financial dispute between Miller's company and Warner Bros, sadly.
Maleficent 2
Disney is pressing ahead with a sequel to the $750 million grossing live action fairytale, Maleficent. The original took the villain from the Sleeping Beauty story, perfectly cast Angelina Jolie, and was richly rewarded for doing so. The sequel, directed by Pirates of The Caribbean: Salazar's Revenge helmer Joachim Rønning, is currently filming with Elle Fanning returning to the role of Princess Aurora, and Chiwetel Ejiofor and Michelle Pfeiffer being added in mysterious new roles, though Pfeiffer is apparently playing a different queen. The film will be released on May 29, 2020.
The Matrix
Although Warner Bros. have used the word reboot to describe their intentions with The Matrix franchise in a recent report, we're a little dubious. In our eyes, their plans may be more akin to sequels and expansions. To add fuel to the fire about this not really being a "reboot" but rather some kind of revisiting or continuation of the franchise, that same report indicates that within the last few months a Matrix TV series was floated and shot down, and that Warner Bros. thinks they can take a "Star Wars" approach to the franchise, by branching off and telling untold stories within the world.
The Wachowskis aren't currently involved, and it's difficult to imagine any potential new installment in the franchise feeling right without them. No star has been approached, although Warner Bros. would apparently like Michael B. Jordan to take the lead this time around. Joel Silver, who produced the first three films, is said to be interested, but he isn't currently attached.
further reading – The Matrix: Why An Expanded Universe is a Good Idea
The Meg 2
Jason Statham punched a big shark to death in the first Meg, and everyone loved it enough to justify a sequel. Plans are in place for a second film, and even for a Chinese theme park attraction based on the movie, so this one looks like it's definitely going to happen.
Men in Black 4
So this one's taken a turn. Men in Black 3 cost Sony a lot of money, given that it needed to basically rejuvenate the series and bring in a new audience for it. Soon after its release, it was revealed that Men in Black 4 was being planned. Then there was talk of merging the sequel into a crossover with the Jump Street films. But now it's turn into a spin-off film that will expand the universe and no longer focus on Agents J or K. Tessa Thompson, Chris Hemsworth and Liam Neeson are all currently attached with F. Gary Gray, who made The Fate of The Furious directing. The Big Sick's Kumail Nanjiani will also star while Emma Thompson is reprising her role for the June 14, 2019 release. And after its sexy new trailer, we're game on suiting up with what is now titled Men in Black: International.
Minions 2
Minions make millions. Yep, they're unstoppable. The next Minions movie is currently slated for June 26, 2020.
Murder on the Orient Express 2, aka Death on the Nile
Fox was very happy with the performance of Kenneth Branagh's Murder on the Orient Express Agatha Christie adaptation. So much so that it's hired Michael Green to pen a script for Death on the Nile. Branagh is expected to return as Belgian detective Hercule Poirot and Gal Gadot is attached, as is Armie Hammer. It is also slated for an October 2020 release date after moving off December 2019, likely a result of the imminent merger of Disney and 20th Century Fox.
Need For Speed 2
The Need For Speed movie, starring Aaron Paul, struggled to win over critics, but it still drummed up some $200 million of business. And with the Fast & Furious films in their sights, plans are afoot to get another Need For Speed movie, er, moving. Funding this time is reportedly coming from a trio of Chinese companies, including the China Movie Channel, and whilst there's no talent on board the picture yet, they're working with Electronic Arts to push the Need For Speed sequel forward. Don't be surprised if it turns out more reboot than sequel, though.
The November Man 2
A sequel to the Pierce Brosnan action vehicle The November Man was ordered before the first film came out, but it all went a bit quiet after that. So we're not convinced The December Man (our made up title) will ever see the light of day. 
Now You See Me 3
Lionsgate has already got the wheels in motion on a third Now You See Me picture. Early stages, of course, but Jon M.Chu is currently attached to direct. No news yet on which cast member will return and who new might be on board but given this franchise did great at the box office we're certain this will happen.
Paddington 3
Paddington 3 is officially in the works. Speaking to Collider, producer David Heyman said, "I don't think Paul King will direct the third. He did the first two—he and I are working on another project together… He's very special, Paul. We're developing a third Paddington. We haven't got a script yet, we've got a treatment which we're still working on." Don't be sad about Paul King stepping away though, as Heyman ensures that he'll be invovled to make sure that the tone stays true to the first two films.
The Passion Of The Christ 2 (aka The Resurrection)
Mel Gibson will return to his hugely popular film to check in with Jesus Christ after his death. For a spoiler-y explanation of how that could happen, pick up a Bible today! This is actively moving forward with Jim Caviezel reprising his role as the titular Christ.
Pitch Perfect 4
Pitch Perfect 3 was a huge hit, so obviously another one was going to happen. The produciton rumors for this one started in October 2017 when Rebel Wilson posted a pic of her and her co-stars all holding up four fingers. Pretty cryptic.
Power Rangers 2
The 2017 film was a bit of a dud at the box office, but Hasbro is reportedly still pressing ahead with plans to make a sequel. If true, it would likely hinge on getting at least some of the original cast back, which might prove tricky given the reception they got the first time around.
The Princess Diaries 3
Anne Hathaway's Mia Thermopolis is possibly getting a third bite of the cinematic cherry. She'll be back for The Princess Bride 3, over a decade after the second instalment in the series reached cinemas in 2004. Meg Cabot's recent follow-up novel The Royal Wedding could provide plot inspiration. Gary Marshall who made the first two was working on the third part but he sadly passed away in 2016. If the project does go ahead, it's likely to be something of a tribute to him.
Puss in Boots 2
The 2011 Shrek spin-off Puss in Boots gave DreamWorks Animation a good hit, but after years of development hell, Illumination has signaled they're simply rebooting the property, but with Antonio Banderas still in mind. Yes, we're also confused.
A Quiet Place 2
THR has confirmed that Paramount is definitely moving forward with A Quiet Place 2. A lot of elements in A Quiet Place remain unexplored, like the origin of the creatures, how much of the rest of the Earth is affected by them and other such story points. John Krasinski teased in late 2018 how he was "Jedi mind tricked" by Paramount into writing the sequel and how he has become increasingly invested in it (although it is not clear if he will direct again). The idea does seem to be to focus on the family from the first film, which again includes Krasinski's real-life wife, Emily Blunt.
The Raid 3
Writer/director/editor/lord of movie violence Gareth Evans announced he was planning a third film in The Raid series back in 2014, although there's been no new for a time. His plan was that The Raid 3 would splinter off from The Raid 2. As such, it will begin three hours before the story of The Raid 2 finishes, and go in a different direction. It's not clear whether this will still actually happen or not but in the meantime a remake of The Raid from The A-Team director Joe Carnahan has all been mooted – it's still at the script stage so don't expect that anytime soon either.
Rambo 5 – aka Last Blood
John Rambo is back in the fifth chapter of one of the world's greatest killers–with Sylvester Stallone returning in the lead and Adrian Grunberg (Get The Gringo) on board as director. "Get the Gringo" would actually be a good subtitle for the film, since it's all about Rambo's one man war against Mexican drug lords. 
Real Steel 2
Director Shawn Levy has revealed that a sequel to Real Steel has been in the works for ages since before the first film even came out, in fact. Nailing down a story has been the stumbling block, but Levy admits that "one area that I still would love to explore is that notion of how was Atom built?" Watch this space, perhaps.
Riddick 4
The ever-busy Vin Diesel still has Riddick 4 to slot into his schedule somewhere. The success of Riddick 3 (aka Riddick) left both Diesel and Universal keen to make another–tentatively titled Furia it will explore what happens when Riddick finally finds his home planet. Vin's in demand though with multiple Fast & Furious sequels and that Dwyane Johnson feud to maintain so Riddick may end up taking a back seat. Last we heard there was also talk of turning it into a Riddick TV series.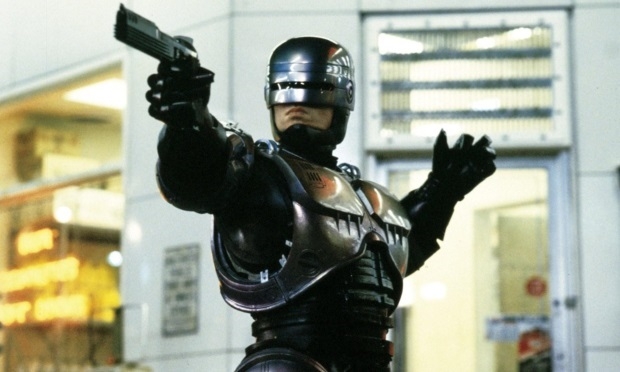 RoboCop Returns
Not a sequel to the 2014 film but a follow up to the 1987 classic–with Peter Weller returning, no less–Neill Blomkamp is hard at work on his sequel (which will hopefully make up for the fact that he didn't get to make an Alien sequel, like everyone wanted him to).
Rush Hour 4
Well, it could still be coming. Jackie Chan confirmed this to TMZ back in 2015 and although there's been no real movement, director Brett Ratner has recently said he'd still like to take the helm, despite allegations of sexual misconduct. That the Hollywood Reporter's source said "putting together a movie with him would be a suicide mission," does not bode well.
San Andreas 2
Dwayne Johnson will reprise the role of rescue helicopter pilot Raymond Gaines in San Andreas 2. The first film's director Brad Peyton is supposed to return to direct, but the original writers (Carlton Cuse, Andre Fabrizio and Jeremy Passmore) aren't involved by the looks of it. Instead Neil Widener and Gavin James were at one point tapped to pen the screenplay. No word yet on what the plot will be, but it could well involve another earthquake.
The Secret Life Of Pets 2
Since the first one made more cash than expected in a summer where most blockbusters did the opposite, The Secret Life of Pets is getting a sequel. Director Chris Renaud and screenwriter Brian Lynch will both be back. It's in production right now and slated for 2019.
Shanghai Noon 3 aka Shanghai Dawn
This sequel to Shanghai Noon has been kicking about for a few years, but as of 2017 Jackie Chan and Owen Wilson were both in talks to return with Napolean Dynamite director Jared Hess attached.
Shaun The Sheep Movie 2
Tentatively titled Farmaggedon, Aardman and StudioCanal have brought back director Richard Starzak and producer Paul Kewley for a sequel to their fantastic family film, Shaun The Sheep Movie. It's currently filming, with a planned release date of May 2019.
Sherlock Holmes 3
It's been in development for a while but recently there's been some actual movement on the third part of Guy Ritchie's Sir Arthur Conan Doyle franchise, starring Robert Downey Jr. and Jude Law. A release date has been announced–December 25, 2020–and the film is currently in pre-production. No news on the plot but Rachel McAdams is rumored to be making a return as Irene Adler.
Shrek 5
A Shrek 5 script was completed in 2017, however it looks like the green ogre is getting a "reboot." This is a byproduct of Universal Pictures now owning DreamWorks, whose animation subsidiary is now connected to Illumination Entertainment. What makes this more confusing is Illumination wants to keep the same voice cast in place for a Shrek reboot… which makes us wonder what exactly the fresh hell this movie is.
The Simpsons Movie 2
Fox "very much wants another one," producer James L. Brooks told LRM on the topic of The Simpsons Movie 2. "I'd love for there to be another one," Simpsons movie director David Silver told EW back in 2017 on the topic of The Simpsons Movie 2. "We're still a ways away from it."  
Sing 2
Another animated hit, another animated sequel. In this case it's Sing 2, which will reunite the creative team of the Illumination smash hit for a 2020 release.
Sisterhood of the Traveling Pants 3
The third film in the series is still, thankfully, going by the American definition of "pants." A British version would make for a very, very different film. America Ferrara, one of the stars of the movies, has confirmed that Sisterhood Of The Traveling Pants 3 is very much in development. There are five source books in all, too, so the boxset may not be done yet. We've not had information to release on this one yet.
Sky High 2
He's currently weighing up his options, but one of the ideas on director Mike Mitchell's plate is a sequel to his terrific superhero school flick Sky High. We'll keep you posted as we hear more. 
Smiley's People
Oscar nominations and good box office greeted the movie take on Tinker Tailor Soldier Spy, and work began fairly soon after on the follow-up, Smiley's People. Gary Oldman is very keen to reprise his role, and Tomas Alfredson will direct again. John Le Carre's book of the same name will be the basis, but there's no timescale yet on the film that we know of. The wait continues…
Spaceballs 2
The longest of long shots this, but Mel Brooks, chatting on Adam Carolla's podcast earlier in the year, teased a possible Spaceballs sequel. Under the working title Spaceballs 2: The Search For More Money, Brooks would want the film to land in the midst of the Star Wars hoopla that'll kick off with this year's The Force Awakens. He'd need to get Rick Moranis out of retirement to make the film though, and our guess is that that is where things will ultimately stumble. Still, fingers crossed for more Darth Helmet…
Space Jam 2
A sequel to the 1996 cartoon-characters-playing-basketball spectacular, Space Jam 2 is currently in the works. LeBron James will star alondside the Looney Tunes, with Terrence Nance calling the shots behind the camera. The original film's director isn't sure it's a good idea, but it's officially happening now anyway – with Black Panther's Ryan Coogler producing. 
Spider-Man: Far From Home
Marvel Studios and Sony are long into production on their sequel Spider-Man: Homecoming, now called Far From Home, and they've set a release date of July 5, 2019. Jon Watts who made Homecoming is back in the web, and in this travelogue sequel (Spidey goes to Europe!), Jake Gyllenhaal has been cast as the villainous Mysterio.
further Reading: Spider-Man: Far From Home – Everything We Know
Stargate 2 – 4
Nicolas Wright and James A. Woods are penning what's going to be the first in a new trilogy of Stargate movies. Effectively a franchise reboot, the new films involve original writer and director Dean Devlin and Roland Emmerich. It's unclear so far whether the new films will pick up from the original movie, the TV show, or be its own things. The new Stargates are likely to be far back in the queue.
Star Trek 4
Justin Lin's Star Trek Beyond did decent enough box office business. A fourth film in the rebooted franchise was in development and was set to return Chris Hemsworth's George Kirk to the fold in spite of dying in the first movie's prologue. S.J. Clarkson is supposed to direct the movie ,which would make her the first female director in the movie franchise. BUT… with the news that Chris Pine might be stepping away from the captain's chair, the whole thing seems to have stalled at the moment. 
Star Wars: Episode IX
As this is a sequels article, we'll leave the "Anthology" spinoff movies out (though the future of those standalones appears to be murky). Instead, as you more than likely well know, J.J. Abrams will return to helm Star Wars: Episode IX due out in December 2019. It is set to be the final film in the "sequel trilogy" which began with The Force Awakens. Daisy Ridley, John Boyega, Adam Driver, and Oscar Isaac are all returning, and they've even found a way to include Carrie Fisher via unused footage from The Force Awakens.
further Reading: Star Wars: Episode IX – Everything We Know
Suicide Squad 2
James Gunn is apparently directing this one, taking over from David Ayers and causing a bit of a hoopla by leaving Disney for DC. They're currently working on a script, Dwayne Johnson is rumored to be making his debut as Black Adam in it, and the whole thing could be some kind of soft-reboot. Release is currently slated for 2019.
Taken 4
Never mind the stinky reviews: the Taken films continue to make money. And because they continue to make money, they continue to make them. There's been no official word on Taken 4, but while promoting Taken 3, Liam Neeson refused to rule the film out, arguing that whether it happens or not depended on the success of the third movie.
Taken 3 grossed $325 million worldwide from a $50 million production budget.
Terminator 6
James Cameron is working on the story and producing the movie, with Deadpool's Tim Miller set to direct. And it's already set to bring back Arnold Schwarzenegger and Linda Hamilton. It apparently will pretend Terminator: Genisys did not happen. Just like us. Here's everything else we know so far.
Three Stooges 2
The Farrelly Brothers are pressing ahead with a follow-up to The Three Stooges. This time, Cameron Fay is penning the screenplay, with Sean Hayes, Chris Diamantopoulos and Will Sasso reprising the lead roles. The Farrellys are unlikely to direct this one, though. The hunt is on for a "major action star" to flesh out the cast. There's been no news on this for a couple of years now, and it's not like audiences are clamouring for more Stooges so we wouldn't bank on this one seeing the light of day.
Top Gun: Maverick
Producer Jerry Bruckheimer and star Tom Cruise seem to remain committed to pressing ahead with Top Gun 2 in spite of the death of director Tony Scott back in 2012. The plot for the new film will center on whether drones have made pilots obsolete. You can pretty much guess the answer that the film will come up with. Joseph Kosinski reunites with Tom Cruise following Oblivion to direct. Miles Teller is also starring as Goose's son. Filming has now started on this and Val Kilmer is now confirmed to be returning as Iceman. It's due out in June 2020, after a pretty hefty delay.
Toy Story 4
Apparently set to be a standalone story within the world of Toy Story, Pixar's confirmed fourth Toy Story movie is due in June 2019. Inside Out writer Josh Cooley is directing. Tom Hanks and Tim Allen will be back to voice Woody and Buzz and Woody's romance with Bo Peep is set to take center stage, which means more Annie Potts, yay! Now check out this nifty teaser. 
Trainspotting 3
We don't know too much about Irvine Welsh's The Blade Artist, yet short of the fact that it's the fourth Trainspotting book (with Skagboys a prequel story), and one that focuses more on Begbie. We'll keep you posted as we hear more about the potential for a third Trainspotting film though, as Robert Carlyle has said, "We've been talking about that, I am up for doing it. So maybe we ain't seen the end of Begbie just yet."
Triplets
There have been delays to this one as the script is knocked into shape, but there's still intent to get Twins sequel Triplets made. Ivan Reitman is to direct again, whilst Arnold Schwarzenegger and Danny DeVito will reprise their roles from the original. There's been no confirmation yet that Eddie Murphy will join them in the cast, as rumored. Wait and see time on this one.
TRON 3
Stories about this one pop up quite often, but this time it could possibly be cancelled for good. However, back in October last year Jared Leto who was set to star insisted that the project isn't dead yet. And Jeff Bridges exclusively told us about wanting to do another one as a VR movie, as well as how he thinks Jospeh Kosinski is talking to other key cast members.
further reading: Tron: Legacy Deserved a Sequel
Tucker & Dale Vs Evil 2
We can't recommend hunting down a copy of Tucker & Dale Vs Evil enough, a terrific horror comedy that all but bypassed cinemas. Fortunately, it's getting a second life on DVD, so much so that Tucker & Dale Vs Evil 2 is edging closer. Alan Tudyk and Tyler Labine confirmed the news last year, although there's been little sign yet of it going into production. While you're waiting, do check out the brilliant original though…
Unbreakable 2, aka Glass
The new movie will go by the name of Glass, and Shyamalan has recruited a cast of returning fan favorites, including Bruce Willis, Samuel L Jackson, James McAvoy and Anya Taylor-Joy. Sarah Paulson is also joining the festivities. The film will also tie in an element or two from Split. It's in theaters in January 2019.
further reading: Glass – Everything We Know
Warcraft 2
The first was always touted as a franchise starter, but its box office draw raised some questions. In China, the first one was a huge hit. Not so much in the USA. The latest news is thatWarcraft 2 could still happen, but may eschew a traditional cinematic release in America.
Wedding Crashers 2
Evan Susser and Von Robichaux–who co-wrote the 2017 comedy Fist Fight and have worked on the planned Sonic The Hedgehog movie–have stepped in to pen a script for Wedding Crashers 2. David Dobkin is believed to be returning to the director's chair, and the studio very much want Owen Wilson, Vince Vaughn, and Isla Fisher to come back as well. They've not signed up yet, though, as far as we know.
We're The Millers 2
This one's supposed to be happening still, but we've not heard updates for some time. Adam Sztykiel had been hired to write the script, with Jason Sudeikis and Jennifer Aniston likely to reprise their roles. Director Rawson Marshall Thurber is a busy guy, also linked with a Choose Your Own Adventure movie. Maybe once he's done with that, We're The Millers 2 may move forward.
Wonder Woman 1984
After the barnstorming success of the first film, the sequel Wonder Woman 1984 will be released in June 2020, following a delay from an initial holiday 2019 release. Patty Jenkins has returned to direct, and Gal Gadot is reprising the title role, with Kristen Wiig playing new nemesis Cheetah. The film is set in 1984, but as we've since learned Chris Pine's Steve Trevor is somehow back and not looking any older than he did in the first film. How's that work? We'll have to wait and see.
further reading: Wonder Woman 1984 and the Orwellian Genius of Its Setting 
World War Z 2
Turning around months of negative internet chatter, World War Z earned decent reviews in the end, and comfortably banked over $500 million at the global box office. The sequel is likely to bear as much relation to Max Brooks' source novel as the first film, although Steven Knight (Locke, Hummingbird) was on board to write this one at one time. Brad Pitt is back to star as well, and it looks like David Fincher will direct, though the project keeps hitting delays–mostly recently it looks like season 2 of Mindhunter will be Fincher's priority.
X-Men: Dark Phoenix
The sequel to X-Men: Apocalypse is definitely in the queue at Fox. Simon Kinberg directs this sequel which will see most of our favorite mutants reunite including Jennifer Lawrence as Mystique, James McAvoy as Charles Xavier and Michael Fassbender as Magneto. They're joined by Jessica Chastain as the mysterious Smith. But the star of the show appears to be Sophie Turner's Jean Grey, who is about to go supernova. Dark Phoenix was originally due at the end of 2018 but has now been pushed back to June 2019. However, we were fairly impressed with the first 13 minutes of Dark Phoenix we saw earlier in 2018.
further reading: X-Men: Dark Phoenix – Everything We Know
Zombieland 2
Sony Pictures is moving ahead with Zombieland 2 with the four main actors from the original film: Emma Stone, Woody Harrelson, Jesse Eisenberg, and Abigail Breslin, will be reprising their roles as Wichita, Tallahassee, Columbus, and Little Rock. Hopefully, they'll find a way to swing by Bill Murray's again too. (He might not be all dead, right?). 
Zombieland 2 is also developing very quickly, with an aim to begin production in January and to release on Oct. 11, 2019.
Zootopia 2
Zootopiais getting a sequel, and possibly a TV series too. "We cut a lot out during the making of the [first] film," co-director Byron Howard told EW. "We introduced districts that we talked about that couldn't fit in, other characters that we eliminated from the movie. There's a vast potential for this world, so I'd love to see something more come from it." Byron Howard and Rich Moore both remain on board, following their $1 billion success on the first movie.