Features
Best Xbox Series X Gifts: Games and Accessories for Holiday 2020
Looking for the best Xbox consoles, accessories, and games to buy this holiday? We've got you covered!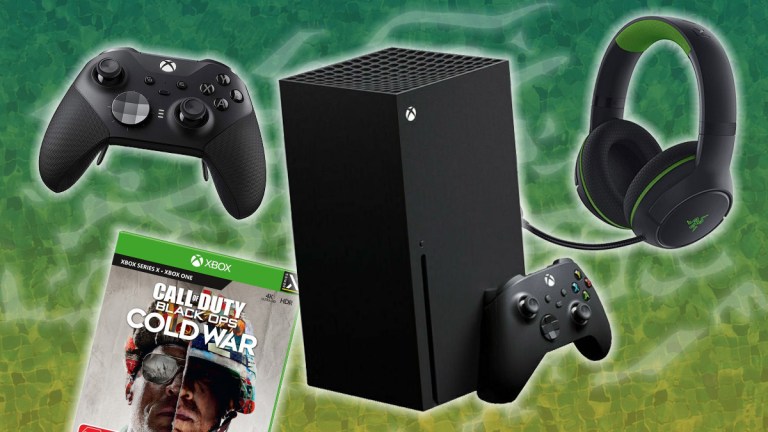 With the Xbox Series X and Series S, Microsoft has entered the next generation of console gaming. As we said in our review, the Series X is the most powerful Microsoft console to date, with plenty of quality of life improvements that longtime Xbox fans will love. And thanks to a formidable lineup of next-gen titles as well as Xbox Game Pass and backward compatibility, there are plenty of games to play on the new console right out of the box.
If you're wondering how to get your hands on one of these consoles as well as what accessories and games you absolutely need to get, Den of Geek has you covered. Here are the must-buy Xbox products of Holiday 2020: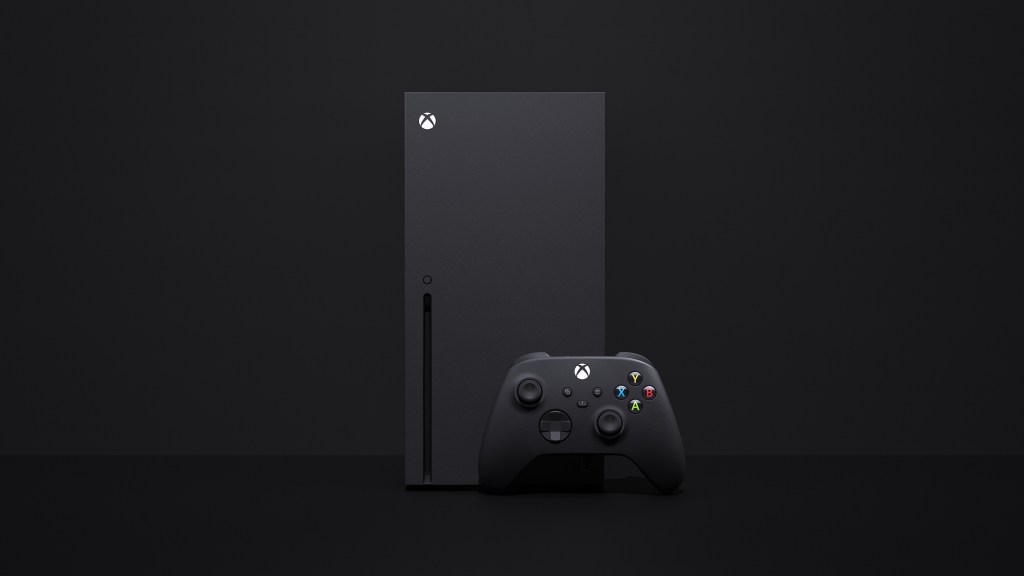 Xbox Series X
$499.99
The Xbox Series X is an absolute beast of a console, targeting 4K performance at 60 fps for most new games. If you have the right TV to support it, some games will even run at 120 fps. The Series X is also 8K ready, making it a pretty future-proof console. Games also load lightning fast thanks to the internal SSD and the console's velocity architecture that enables exciting new features like Quick Resume, which lets you switch between games and pick up right where you left off without having to go through any load screens.
Being able to play new titles with gorgeous new visuals is a big selling point, but the Series X is also fully compatible with the entire Xbox One library (except Kinect games) as well as a good number of Xbox 360 and original Xbox games as well. Thanks to the CPU and GPU power of the Series X, those games benefit from upgraded resolution and HDR support, even if it was never programmed into the original game. Put simply, this is the ultimate Xbox experience and a must-have upgrade for any fan of Microsoft's previous consoles.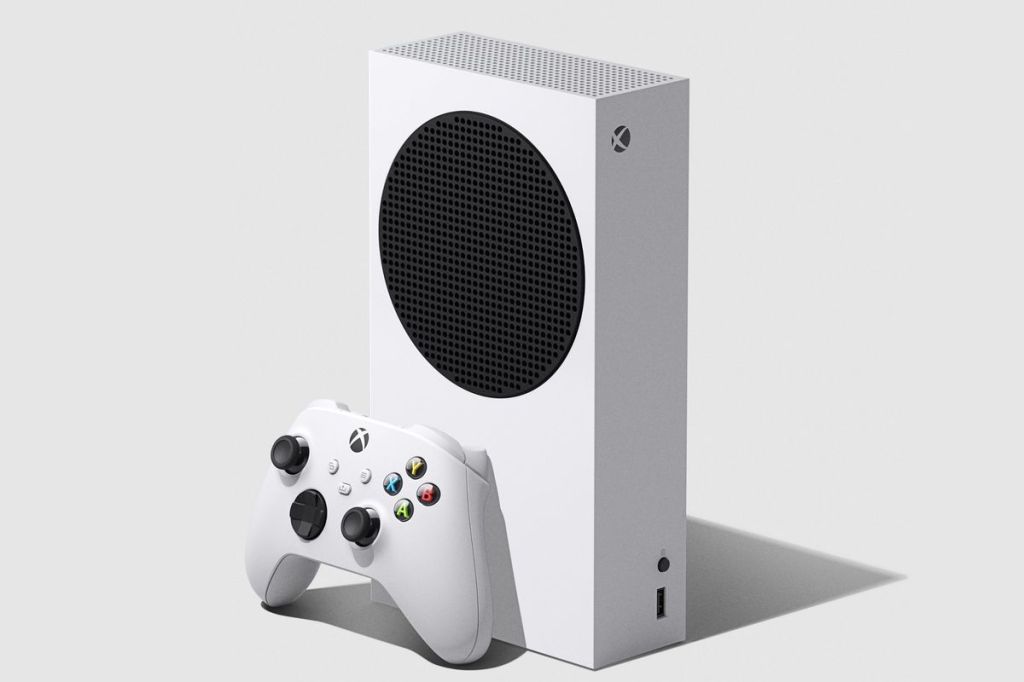 Xbox Series S
$299.99
The Xbox Series S is the ideal next-gen gift if you're on a budget. It can play all of the same games as the Series X, but at a slightly lower resolution of 1440p, which can be upscaled to 4K. It also lacks the disc drive of the Series X, meaning it can only play downloaded digital games and it doesn't support 4K Blu-rays like its big brother. It can still run select games at a silky smooth 120 FPS, though. As an added bonus, it's significantly smaller than the Series X, so it fits much more easily into any entertainment center.
Game Pass Ultimate
$14.99 for 1 month, $29.99 for 3 months, or $119.99 for 12 months
Unlike previous console generations, the Xbox Series X isn't really launching with a big exclusive that can only be played on the shiny new console. Instead, Microsoft's killer app is Xbox Game Pass Ultimate. Think of it as a Netflix for video games.
With a monthly, quarterly, or yearly subscription, you get access to online multiplayer in any Xbox game, and can download and play more than 200 games from a rotating catalog. Game Pass titles range from original Xbox, Xbox 360, and Xbox One classics to day one Xbox Series X/S releases. And unlike Netflix, there's just as much quality as quantity.
This is also the cheapest way to check out Series X/S launch titles like the excellent Gears Tactics or the hypnotic Tetris Effect Connected. Plus, you can download the impressive Series X upgrades for last-gen classics Gears 5 and Forza Horizon 4.
Best of all, Game Pass Ultimate works across your console, PC, and Android devices via cloud technology. At only $15 a month (cheaper than a Netflix subscription), this is truly the best deal in gaming.
Buy Xbox Game Pass Ultimate on Amazon.
Rechargeable Controller Battery + USB-C Charging Cable
$24.99
One very fair criticism of Xbox consoles over the years has been that Microsoft absolutely refuses to put rechargeable batteries into their controllers. You can always give the gamer in your life a big box of AA batteries to keep their gamepads going, but ultimately that's a short-term solution.
The Xbox rechargeable battery kit is an affordable alternative that allows you to charge your controller by connecting it to the Xbox Series X. The controller will even charge while you're using it as long as it's connected to the console. With a full charge, a controller should be good to go for a solid 30 hours or so of gameplay.
Buy the Xbox Rechargeable Controller Battery Pack and USB-C Charging Cable on Amazon.
Xbox Elite Series 2 Controller
$174.99
After years of improvements, the Xbox Wireless Controller is arguably the finest console gamepad ever made, but for the super hardcore gamer, Microsoft offers an even more premium option. While it was released last year for the Xbox One, the Elite Series 2 is fully compatible with Series X/S. It's quite a bit pricier than a standard controller, but for the extra dough, you get adjustable tension thumbsticks, shorter hair trigger locks, a wrap-around rubberized grip, and Bluetooth connectivity so you can easily use it with your PC and Android device as well. This controller does lack the share button on the new Xbox Series X controller, but overall, the Elite Series 2 is the ultimate weapon for competitive gamers.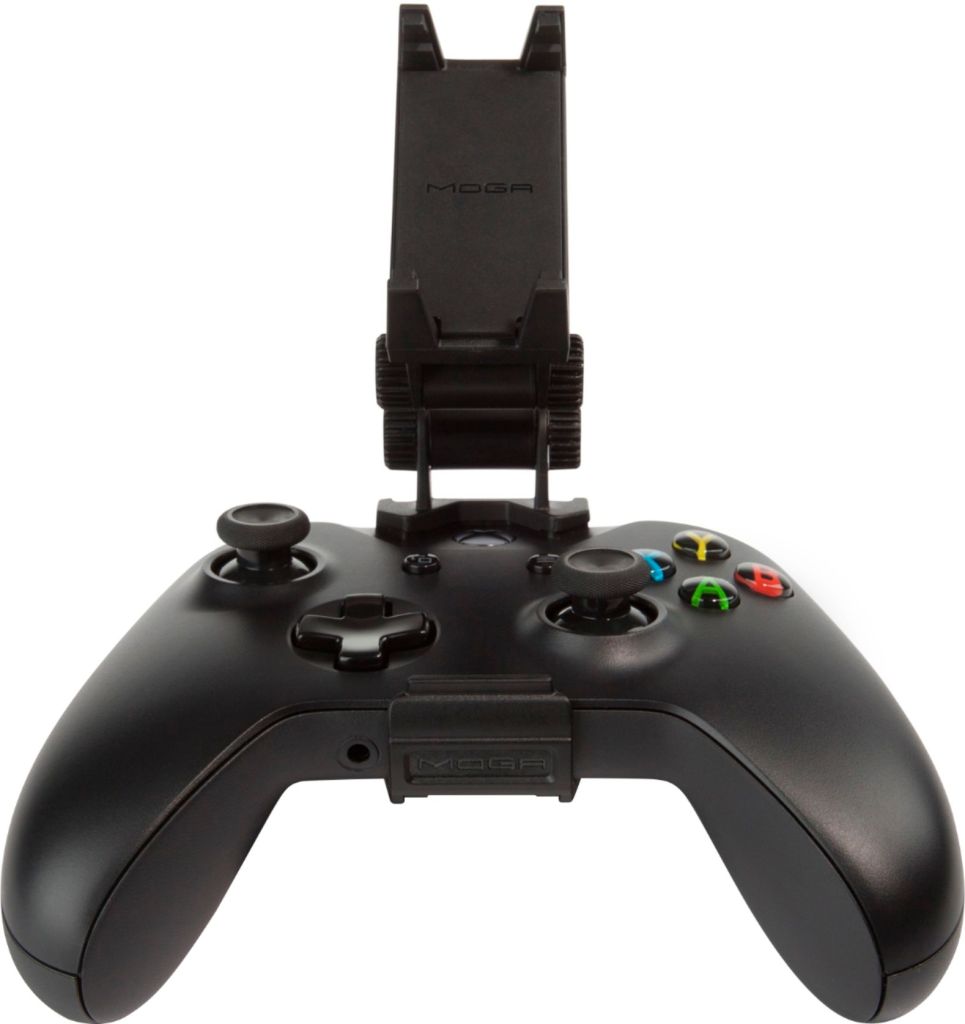 PowerA MOGA Mobile Gaming Clip for Xbox Controller
Thanks to Microsoft's xCloud technology, you can now play tons of Xbox Game Pass games on your Android phone as well as remotely play games on your console. For the most comfortable way to play Xbox games on your smartphone, we'd recommend by the PowerA MOGA Mobile Gaming Clip, which allows you to combine your Xbox controller and your phone into one handheld. It's the perfect accessory for playing Xbox in bed or during your lunchbreak.
Buy the PowerA MOGA Mobile Gaming Clip here.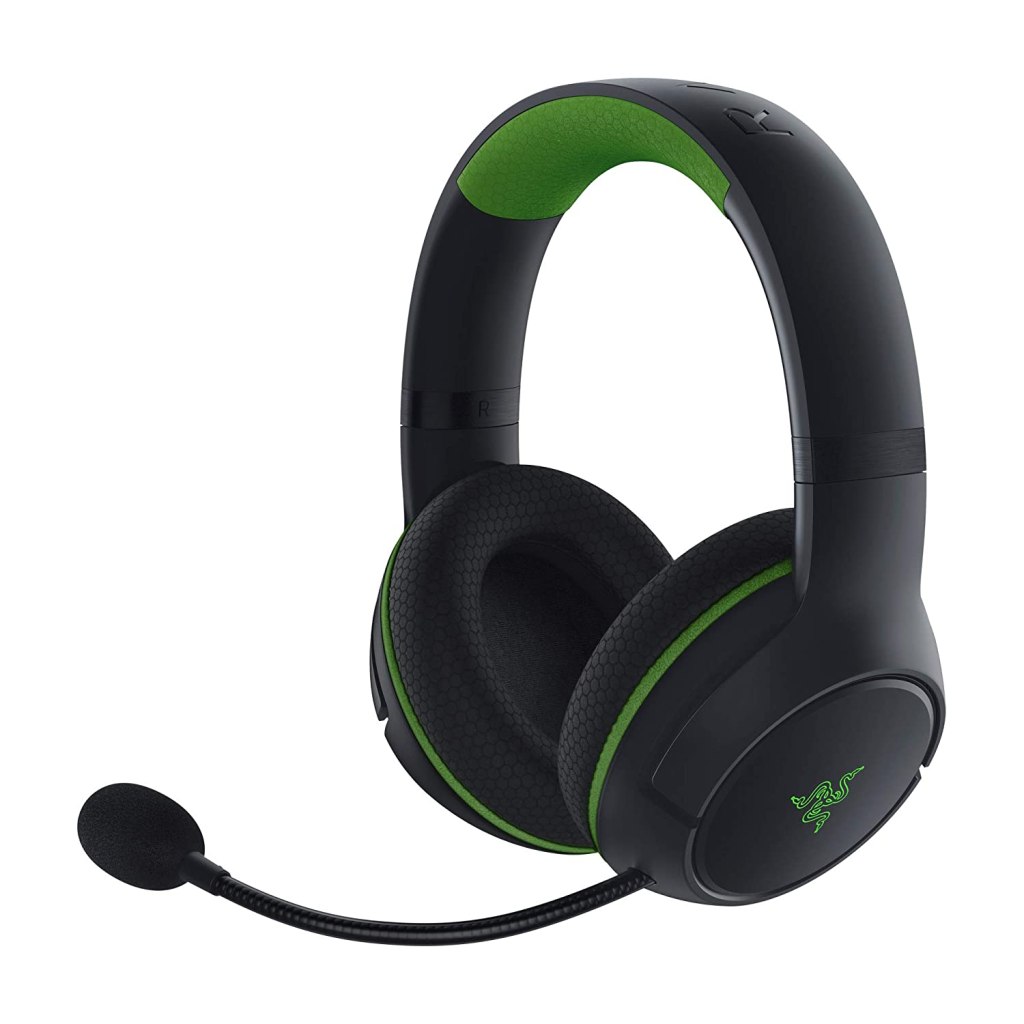 Razer Kaira Pro Headset
$149.99
Previous Xbox consoles have shipped with microphones, but they've been cheaply made and prone to breaking. You can always use the Xbox One mic to play on Series X/S if you have one lying around, but real gamers will opt for a next-gen headset for their next-gen consoles.
The wireless Razer Kaira Pro can be used for either game audio or chatting. It even boasts four different equalizer settings so you can get the perfect sound experience whether you're listening to bullets whiz past you in a first-person shooter or the pounding bass of a rhythm game.
Seagate Storage Expansion Card
$219.99
The SSD in the Xbox Series X is blindingly fast, but that speed comes at the cost of storage capacity. The Series X only has about 800 GB of available storage for games, while the Series S comes with a minuscule 364 GB. With new games like Call of Duty: Black Ops Cold War requiring more than 130 GB of storage, those hard drives are going to fill up fast. As of now, the only Microsoft-approved external SSD is the 1 TB storage expansion card from Seagate. It's not the ideal solution, but the gamer in your life will thank you for not having to delete anything off their storage drive this holiday season.
Buy Seagate Storage Expansion Card on Amazon.
WD 4TB My Book Desktop External Hard Drive
$89.00
While Xbox Series X/S games can only be played off of the internal SSD or the expansion card, they can still be stored on any external hard drive with a USB 3.0 connection when not in use. Older games from the Xbox One and previous console generations can be played directly from those hard drives as well. There are quite a few options as far as HDDs go, but the 4TB My Book from Western Digital is the perfect combination of reasonable price, high storage capacity, and reliability.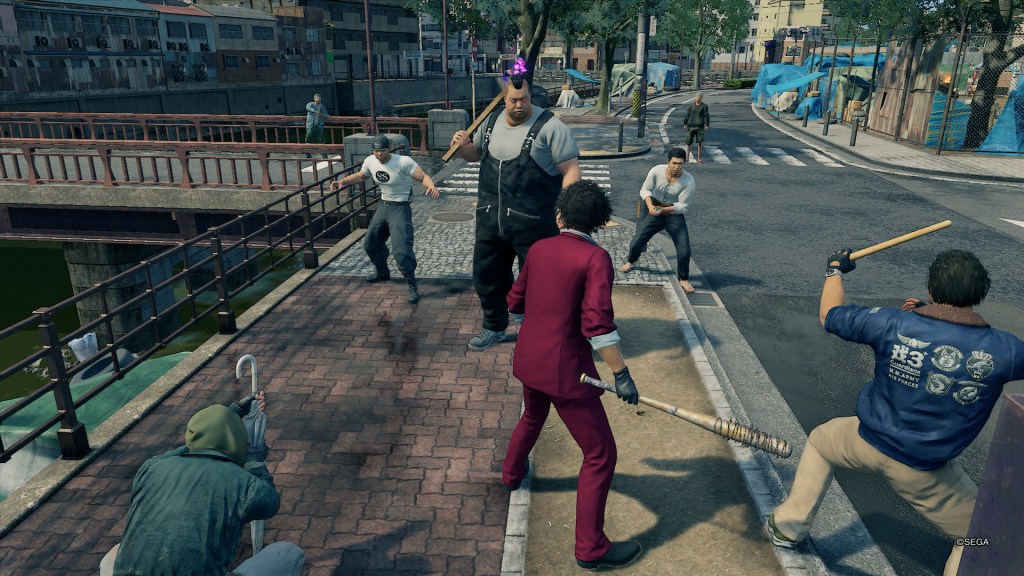 Yakuza: Like a Dragon
$59.99
With most Xbox Series X/S games also launching on the PlayStation 5 or PC, the timed next-gen exclusive Yakuza: Like a Dragon is the closest thing the new console has to a flagship title you can only experience on Xbox. It's actually a really great game too, featuring an engrossing story set in the Japanese underworld, intense turn-based combat, and some hilariously offbeat humor. Only Like a Dragon will let you run a business where one of your best employees is a chicken who also works at a brothel and starts street fights with random office workers.
Buy Yakuza: Like a Dragon on Amazon.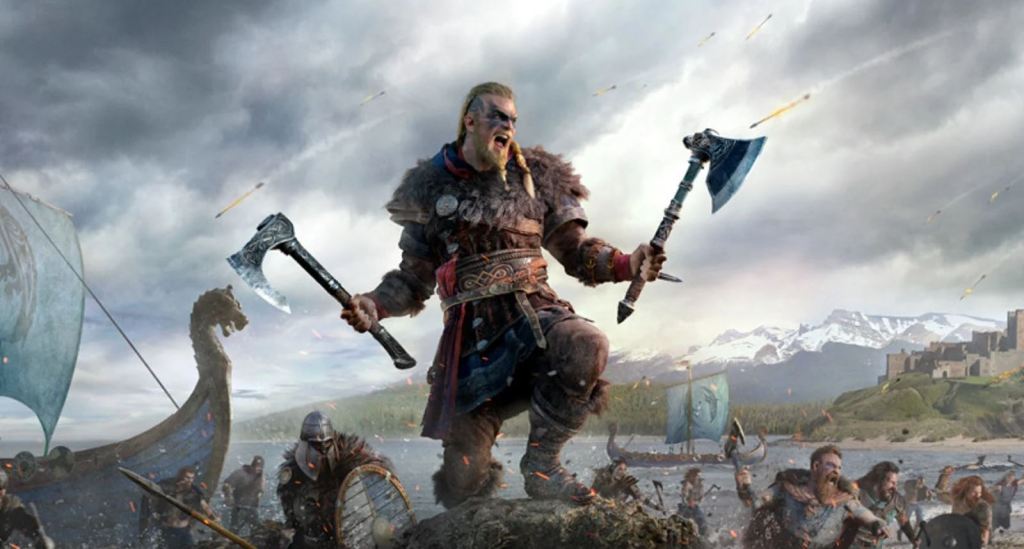 Assassin's Creed Valhalla
$59.99
For years now, the Assassin's Creed series has been pumping out absolutely massive adventure games where players can live out their historical fantasies. The first next-gen installment, Valhalla, is a fantastic exploration of Viking history and culture in the ninth century, effectively mixing some of the best combat and stealth features of prior games in the series with violent battles for control of Medieval England.
But let's be real here: the biggest selling point is the graphics. Valhalla's open-world looks absolutely stunning in full 4K on the Xbox Series X. It's perhaps the best showcase at the moment of what the console's GPU can do.
Buy Assassin's Creed Valhalla on Amazon.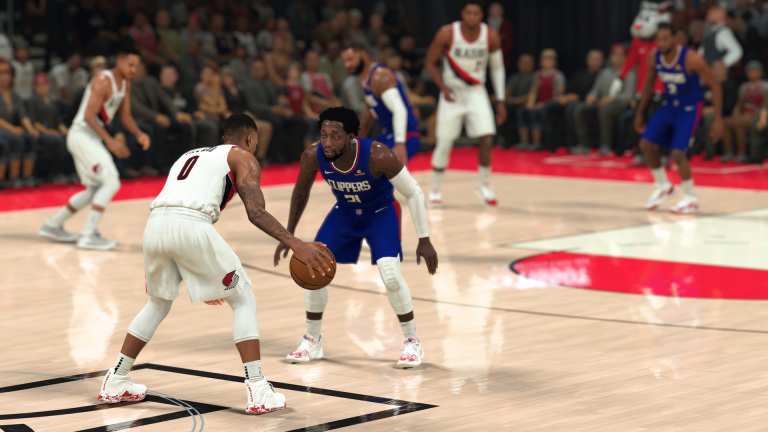 NBA 2K21
$69.99
Sports games are a safe gift for most gamers. There aren't too many next-gen sports options available for the Series X/S at the moment, but of what there is, NBA 2K21 is the best choice. NBA 2K21 features an improved multiplayer mode over its last-gen brethren, and one of the most impressive graphical upgrades of any Series X/S game. Play it on a big-screen TV in 4K and you'll believe that a sweaty James Harden is in the room with you.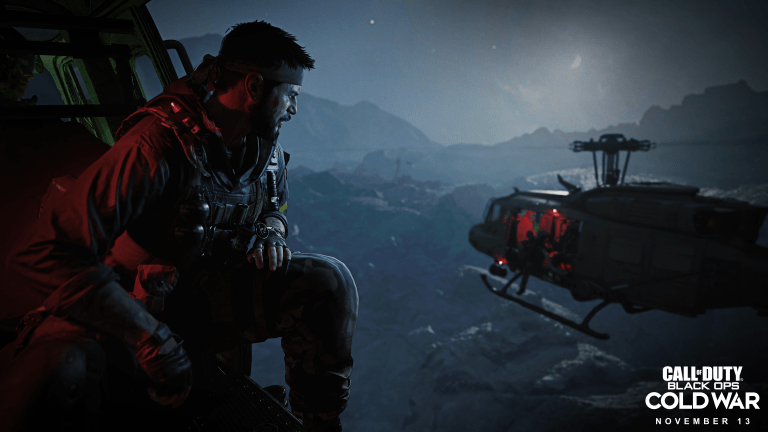 Call of Duty: Black Ops Cold War
$69.99
Call of Duty games are a reliable choice for those who enjoy multiplayer gaming. While the series has had its ups and downs, this year's offering features a solid selection of multiplayer maps and a chaotic new 40-player mode called Fireteam. The crowd-pleasing Zombies mode also makes a return and looks better than ever on next-gen consoles. If that isn't enough, Black Ops Cold War features one of the best Call of Duty campaigns in years, even if it doesn't have the staying power of the multiplayer modes.
Buy Call of Duty: Black Ops Cold War on Amazon.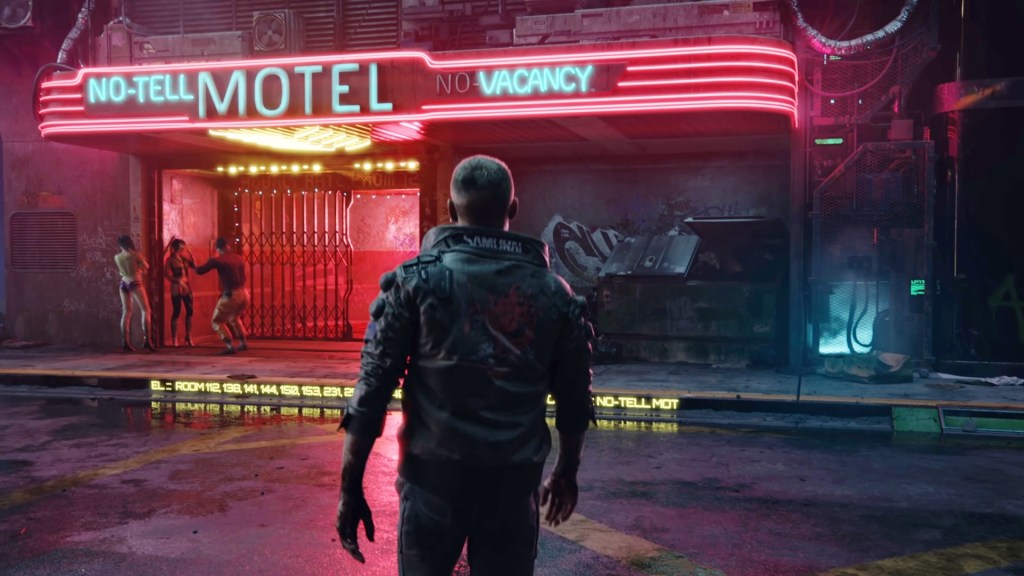 Cyberpunk 2077
$59.99
Arguably the most anticipated game of 2020, Cyberpunk 2077 will finally hit shelves in December. This sci-fi RPG takes place in a massive open-world in the distant future where bio-organic implants are the norm and tech-enhanced crime gangs rule the streets. It also features Keanu Reeves in a supporting role in case you're wondering if this game takes any cues from The Matrix. If you enjoyed The Witcher 3: Wild Hunt, you'll definitely want to pick up CD PROJEKT RED's latest.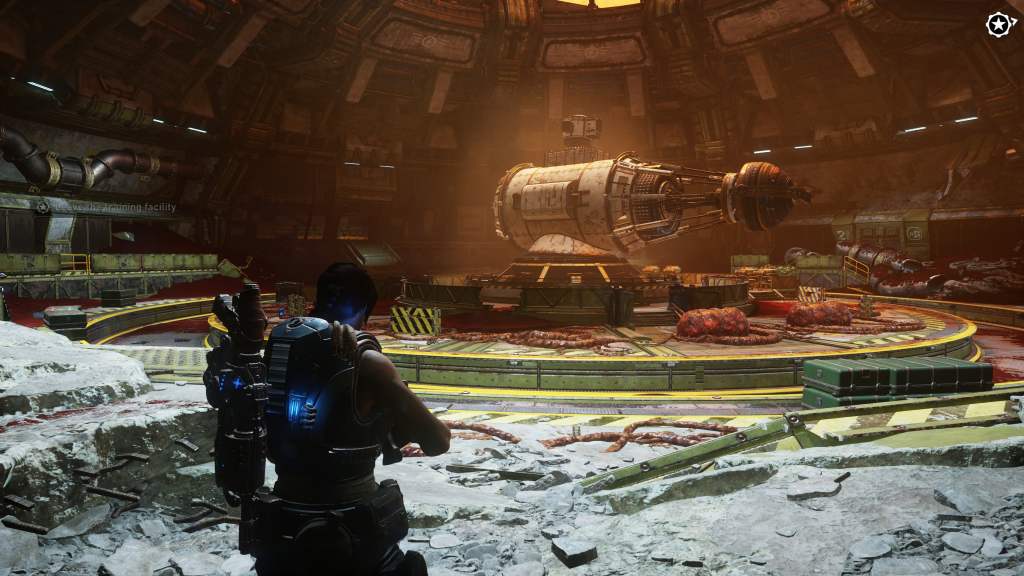 Gears 5
$59.99
If you haven't already played it on Xbox One, Gears 5 is another great showcases of what the Xbox Series X can do in terms of graphics at the moment. Completely Optimized for Series X/S, Gears 5 now runs at a beautiful 4K and 60 fps on Series X, which means that the game's diverse environments now look better than ever. And if you're a Gears 5 multiplayer fan, that game's online mode can now run at up to 120 fps, bringing the experience closer to what you'd expect from a gaming PC!