Reviews
Xbox Series X Review
The Xbox Series X is the most powerful Xbox console ever released by Microsoft, but can it compete with the PS5? Read our review.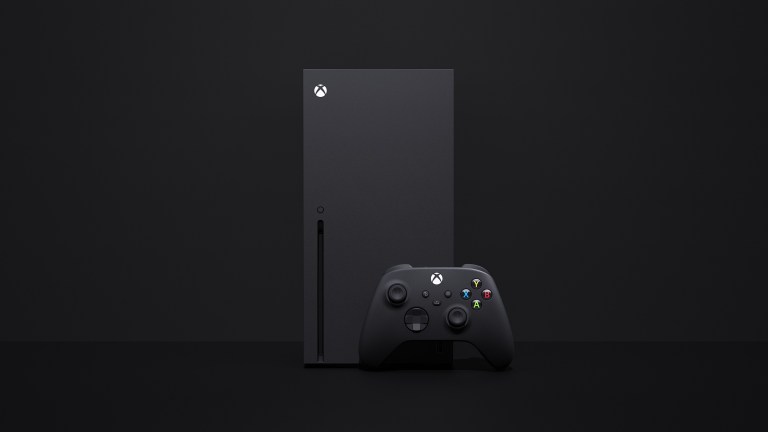 After spending over a week with Microsoft's top-of-the-line next-gen console, one thing is clear: the Xbox Series X is a powerful machine, and an impressive hardware upgrade for anyone looking for a home console that can run games at 4K resolution and up to 120 frames per second. The Series X is also lightning fast thanks to its custom 1TB NVME SSD and Velocity Architecture, which seriously cuts down on load times, and the console also features many other quality of life improvements that make it the best way to play Xbox games in 2020. But even a console this fast can't outrun its most glaring issue: a lack of next-gen exclusives at launch to justify making the upgrade on day one, even if its impressive 4K upscaling and Auto HDR technology does enhance the console's vast library of past-gen experiences.
Before we jump into the games, let's talk about the hardware itself. I covered the console's physical attributes more closely in my unboxing article, but the short of it is that the Xbox Series X is a big, hefty piece of hardware. At about 5.9 inches wide and 11.8 inches tall, and weighing in at 9.8 pounds, the Xbox Series X isn't quite PC tower size but it's still massive when compared to most other home consoles. While its absolutely dwarfed by the 15.4 inch tall PlayStation 5, you may still have trouble finding a spot for the Series X in your home entertainment center. I certainly had to get creative with the Ikea TV stand in my living room, and ultimately had to lay the console on its side in order for it to (barely) fit in one of the shelves.
And while I find the Xbox Series X's minimalist, monolith-shaped design to be eye-catching and a refreshingly clean look when compared to its next-gen competition and PC gaming rigs bathed in RGB lighting, Microsoft's console looks much less cool when in its horizontal position. It's true that putting the Series X in either its natural vertical or alternate horizontal position takes a lot less effort compared to the PS5's removable stand, but I think Microsoft might have sacrificed a better horizontal solution for the sake of convenience to the player. When in the horizontal position, the Series X's round stand sticks out of the left side of the console, a slightly ugly appendage that you can't remove from the console's otherwise clean shape. Maybe I'm seriously nitpicking here, but the point is that this console wants to stand in the vertical position, and I'd advise you to figure out how to display the Series X the way it was meant to be shown off.
You can check out the unboxing video below to hear way more of my thoughts on the console's shape, size, and design:
Once you turn on the Xbox Series X, set up the console with your Xbox Live account, and sync it to the Xbox app on your phone — and I suggest you do so you can enable Remote Play and more Share options, which we'll get to in a bit — the first thing you'll notice is how quiet this machine is. Unless you put your ear real close to the vents at the top of the console, you won't even hear a low hum from the Series X's single "whisper-quiet" fan. In fact, the only time I was able to actually hear the Series X from the other side of my living room was while installing a game from a disc, the console's 4K UHD Blu-ray optical drive working quickly to install the 32GB Mad Max. Still, the virtually silent Series X is a major improvement over the mechanical sound of the original Xbox's hard drive and loud hum of the Xbox 360 and Xbox One's fans.
Speaking of fans, the powerful airflow solution in the Xbox Series X is very good at keeping the console's components relatively cool most of the time. Generally, what you'll feel when putting your hand close to the console's vents is a gentle breath of cool to tepid air. Things get a little hotter inside the Xbox when you're playing Optimized for Series X titles like Gears 5 and Forza Horizon 4 at 4K 60fps, but the heat levels never felt all that alarming. I didn't have a fancy thermal camera to test heat levels in the console, so I'd suggest you check out Digital Foundry's excellent breakdown of the console's power efficiency if you want to get into the nitty gritty.
The Xbox Series X's specs have always been impressive on paper. Back in March, when we finally learned the specs of both consoles, we even speculated the Series X would be slightly more powerful than its next-gen competitor. It's obviously too early to give a final verdict on the XSX vs. PS5 debate, but it's not an exaggeration to say that Microsoft's console has an advantage out the gate, boasting a more powerful CPU and GPU, even if the PS5's potentially game-changing SSD has commanded much of the technical discussion.
Here are the main Xbox Series X specs you need to know:
Let's talk about the console's custom 12 teraflop GPU. While it might not be able to eclipse NVIDIA's brand new line of GeForce RTX 30 Series GPUs in terms of the raw specs, this is still an incredibly powerful graphics card when it comes to the home console market. Ever since it announced the Xbox Series X, Microsoft has had a clear mission: to make 4K 60fps the standard for all next-gen Xbox titles, while looking ahead at an 8K resolution future. After spending a bit of time playing Gears 5, Forza Horizon 4, and Sea of Thieves at 4K 60fps, it's clear that Microsoft has absolutely knocked it out of the park.
While the Xbox Series X has no first-party next-gen exclusives at launch, which may make some players pause when considering the console's $499 price tag, this machine does a lot to improve the Xbox experiences you already love. Playing Gears 5 at higher resolution brings the game's diverse landscapes to life like never before, with improved textures and particle counts, while the inclusion of raytraced shadows and lighting makes all of the environments more immersive than ever before. There is some seriously beautiful lighting in this game to begin with, but the Optimized for Series X version of Gears 5 feels like the most fully realized take on this world. The higher framerate provides a better gameplay experience as well, especially when it comes to shooting mechanics, which feel silky smooth, a major boon when taking on Grubs.
Players can also set the framerate of Gears 5 multiplayer to 120fps, which provides the best look at the Series X's current graphical ceiling (while the console is 8K-ready, there aren't any 8K titles out to actually showcase that resolution). While I'm not sure I can tell as much of a difference between 60fps and 120fps when compared to the absolutely massive framerate jump between 30fps and 60fps, the ability to play a game on a home console at framerates that were once considered possible only on PC is no less impressive.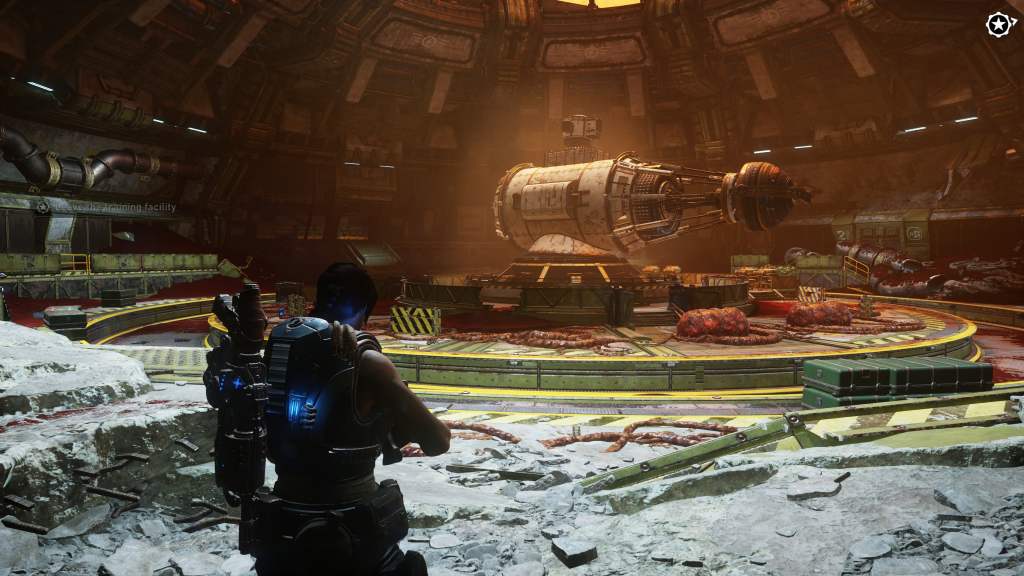 Ultimately, the jump to 60- and 120fps is a much bigger improvement to the home console experience than 1080p vs. 4K resolutions, especially when playing competitive shooters, racing, and fighting games, which demand quick reaction times and low latency. The clearer 4K resolution is certainly an improvement worth commending — just look at how good Forza Horizon 4 and Sea of Thieves look in the 4K screenshots taken from my Xbox Series X — but I'd pay more attention to what games you can turn all the way up to 120fps.
Unfortunately, there weren't many Optimized for Series X games to actually try during the review period — only the Xbox One version of Yakuza: Like a Dragon was available ahead of the embargo, for example — so it remains to be seen how new titles like Assassin's Creed Valhalla and Watch Dogs: Legion, current-gen games that are also Optimized for Series X and will boast 4K 60fps visuals, will perform at launch. What I've seen from the three optimized games I tried so far bodes well for the rest of the Xbox Series X's launch lineup, though.
As I said at the start of this review, the Xbox Series X doesn't have any first-party next-gen games on its list of launch titles, so it's impossible to say how the Xbox Series X will perform when true next-gen experiences arrive to push that GPU and SSD to its limits. With Halo Infinite delayed to 2021, and other first-party releases like Obsidian's Avowed, Ninja Theory's Senua's Saga: Hellblade 2, and Playground's new Fable game still a way's away, we may be at least a year out from seeing what the console can really do.
Fortunately, there's a lot to play on the Xbox Series X until then. In fact, the Series X may be the most backward compatible and most bang-for-your-buck console ever released — as long as you already have a $15 Xbox Game Pass Ultimate subscription (and you totally should, if you're an Xbox fan). Boasting a library of hundreds of backward compatible titles from across all generations of Xbox consoles, you can bring all of your physical and digital games from the original Xbox, Xbox 360, and Xbox One with you to the Series X. And with Xbox Game Pass, you also get a selection of over 100 games to download and play right out of the box. When compared to the PS5's backward compatibility options, which only include PS4 titles and what's available on PS Now, the Series X's library of games is absolutely stacked.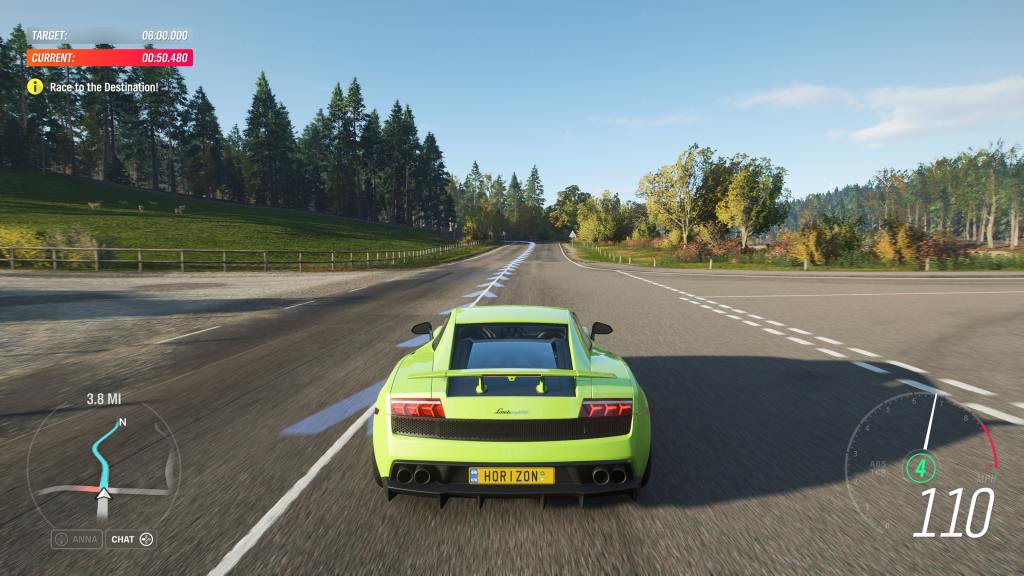 I spent some time playing Star Wars: Republic Commando (an absolute banger for the original Xbox), Fable Anniversary for the Xbox 360, and Halo: The Master Chief Collection (which is also getting an Optimized for Series X upgrade later this month) and Mad Max on disc for Xbox One. The Series X emulates the original Xbox and Xbox 360 experiences perfectly, while Xbox One titles run natively on the console, which is a nice touch for those who simply want to pop in a current-gen disc and play without worrying about a middle man.
But even that quality of life feature pales in comparison to the way the Series X is able to upscale 720p and 1080p experiences from the past to next-gen 4K and up to 120fps, while also seriously improving the picture quality of those titles through the console's Auto HDR technology. While I spent a limited time trying out these backward compatible titles on the console, I can definitely say that Republic Commando looks and plays better than it ever did on the first Xbox, while I noticed a distinct choppiness in the framerate in Fable Anniversary and Mad Max (again, running on a disc). Digital Foundry said in its own detailed breakdown of the Series X's 4K upscaling and Auto HDR for past-gen titles that this isn't a "one size fits all solution – but when it works, it really works." I should also note that Republic Commando did crash on me once at the start of my playthrough, but hasn't given me any issues since.
Now, you can of course make the argument that people buy next-gen consoles to play next-gen games, and I tend to agree with you on that, but the vast backward compatible library on the Xbox Series X still makes this machine a hell of a deal for people jumping into home consoles for the first time as well as new gamers. The size of the Series X's games library may very well be the best selling point for parents buying next-gen consoles this holiday season. You simply get way more options on Series X. And that's before you even factor in the console's Smart Delivery system, which allows you to upgrade select Xbox One titles to the Optimized for Series X version for free.
Microsoft has also made the incredibly consumer-friendly decision to allow Xbox fans to bring their Xbox One accessories over to the Series X. Both the Xbox Wireless Controller for the Xbox One and the Xbox Media Remote will work on the Series X, for example. As a player who doesn't like the idea of spending $60 a pop on extra controllers, this is a huge deal. Setting up to play a few rounds of Mortal Kombat X on the Series X, it was very easy to sync my white Xbox Wireless Controller with the next-gen console and jump right into the fight. If you already have an Xbox One and are upgrading this holiday, rejoice in the fact that you already have more than one controller for the Series X.
The only Xbox One peripheral I wasn't able to sync with the Series X was my SteelSeries Arctis 9X wireless headset, which is supposed to be compatible with the next-gen console at launch. It's possible that third-party peripherals weren't compatible with the Series X during the review period, or that this is a bug Microsoft will squash at launch with a firmware update, but just a note of warning if you're trying to bring your fancy headset over to the next generation.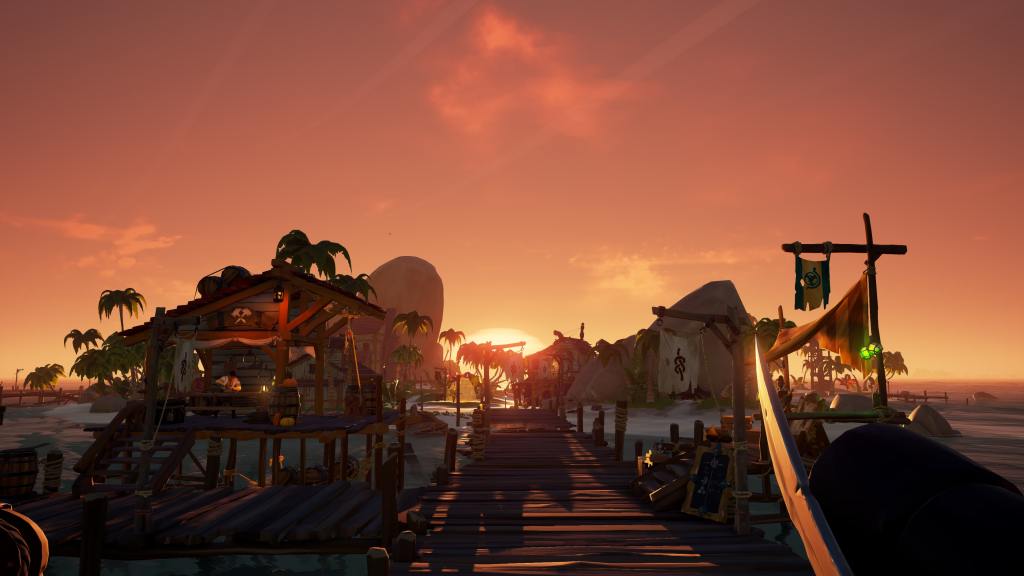 I've waited this long to elaborate on the Xbox Series X's SSD-powered Velocity Architecture and Quick Resume feature for dramatic effect — because this is where the console truly reveals itself to be an absolute showstopper. Not only does the Series X virtually eliminate load times in past-gen games like Republic Commando — no longer must you wait while different sections of a level load in the middle of the action — but seriously cuts down load times in Optimized for Series X titles like Gears 5 and Sea of Thieves. Gears 5, for example, transitions between cutscenes and gameplay almost seamlessly, while jumping into the campaign in the first place takes only a matter of seconds. Comparing load times between the Xbox One version and Series X port resulted in the latter winning every time. An unsurprising result considering the XBO uses an HDD, but a comparison worth making if you want to see the real difference.
Then there's the Quick Resume feature, which allows you to switch between several games at once without having to stop and restart applications. With Quick Resume, you can play a few hours of Gears 5, switch to the Halo: Reach campaign in Halo: MCC, play a few quarters in Madden 21, and then go back to Gears 5 and pick up exactly where you left off without having to go through the game's initial startup again. Loading back into Quick Resume-enabled games takes only a matter of seconds — and this goes for back-compat titles like Republic Commando, Mad Max on disc, and Gears 5 through Remote Play on my Google Pixel 3a XL, too.
The only two games I tried that didn't seem to work with Quick Resume were Forza Horizon 4 and Sea of Thieves, which had to load from scratch again after switching to other games, but that might come down to the console's pre-launch state or the fact that both of these games require logging into online servers. Every other game I tried seemed to be compatible with Quick Resume, though. Besides one hiccup where, after Quick Resuming, I lost all sound in Madden 21, this quality of life improvement, along with the graphics upgrade, is enough reason for hardcore Xbox fans to make the jump to the next-gen console.
You can see Quick Resume in action in the video below:
Meanwhile, not much has changed with the Series X's UI, which has made an almost seamless transition from the Xbox One version. Yes, menus on the dashboard load much faster and everything feels much snappier and flows more smoothly, with little buffer between the dashboard and loading into Settings menu for example, but you won't find a major UI redesign here. As someone who thinks that the current Xbox UI outpaces the competition, I'd say that continuity between generations is a good thing.
I have a few nitpicks regarding the UI, such as the unintuitive way you access recent screenshots and gameplay clips captured through the console's Share function, but I'd hardly call this a deal breaker. I will say this: for a company so invested in making PC-level resolution and framerates a reality on a home console, Microsoft missed one key aspect of the PC gaming experience — the ability to quickly adjust graphics on the go. At the moment, you have to exit out of games and visit the console's Settings menu to change resolution and framerates. The exception out of the Optimized for Series X games I tried is Gears 5, which lets you switch between 60- and 120fps multiplayer in its in-game graphics menu. While it's true that developers themselves decide just how adjustable a game's graphics are in-game, it wouldn't have hurt Microsoft to have implemented more robust graphics options in its first-party optimized titles at least.
The above might not be something console-only gamers are really all that concerned about, of course, which would explain why Microsoft hasn't done much about it. But when you tout 4K and up to 120 fps gaming so often, you should at least create a faster way to access graphics options on the console without forcing gamers to exit out of the game. Maybe some quick toggles in the Guide menu would do the trick?
Like the UI, the Xbox Series X controller brings pretty much everything you loved about its Xbox One predecessor back for the next generation. Microsoft has perfected its gamepad to the point where it's also become the preferred controller on PC, so there's no point in fixing what isn't broken. I went into way more detail about the actual feel of the controller in my unboxing, but the short of it is that the Xbox Series X gamepad is comfortable, responsive, and features some neat improvements.
The first addition is its new D-pad. Microsoft has done away with the traditional cross-shaped design and replaced it with a new facetted dish inspired by the Xbox Elite Controller. While the new, rounder D-pad felt a bit odd at first, I've quickly grown accustomed to it, and have even started to prefer it over the Xbox Wireless Controller's cross, which now feels a bit stiff in comparison.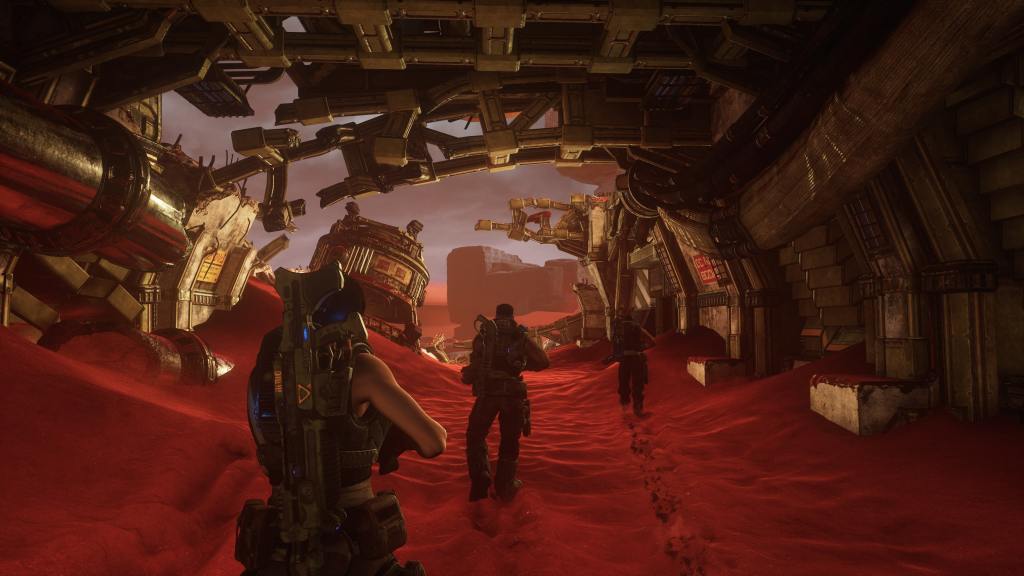 The other big new feature on the controller is the Share button, which I had an absolute blast using throughout the review period. With one click of the button, you can now easily capture screenshots of your gameplay, while holding down the button allows you to record 30 seconds of 4K gameplay (you can record longer clips at lower resolutions). From there, you can upload the captures to your activity feed, message them to an Xbox friend, post to Twitter, or even save them to your phone through the Xbox app.
All of the images used in this article were taken with the controller's Share button, and the results look pretty impressive to this very amateur game photographer. As I mentioned above, for the best experience, I'd suggest handling these captures on your phone once they're uploaded to the cloud, as it's easier to zoom and switch between them on the Xbox app than in the console's Guide menu.
There's no doubt that the Xbox Series X is a powerful console, one worthy of the next-gen label, but what will ultimately decide the console's success is its games. Unfortunately, and this is absolutely no secret, the console's launch lineup is a bit of a letdown. Leaning heavily on third-party Optimized for Series X titles like Assassin's Creed Valhalla and first-party next-gen ports like Gears 5 — most of which aren't exclusive to XSX — as well as its Xbox Game Pass and backwards compatible library, the Xbox Series X doesn't really have an exclusive next-gen title in its launch lineup to entice gamers who are on the fence. Even timed next-gen console exclusive Yakuza: Like a Dragon will be available on XBO, PS4, and PC at launch.
It does seem at the moment like Microsoft's console will limp out of the gate when it's finally toe-to-toe with the PS5. Without something truly new and exciting you can only play on the Xbox Series X, I'm not sure I can recommend you buy this console on day one unless you're looking for raw power in your next-gen gaming. So who is this console really for at the moment? Hardcore Xbox fans who want the best way to play upcoming Xbox titles as well as Game Pass and backward compatible games.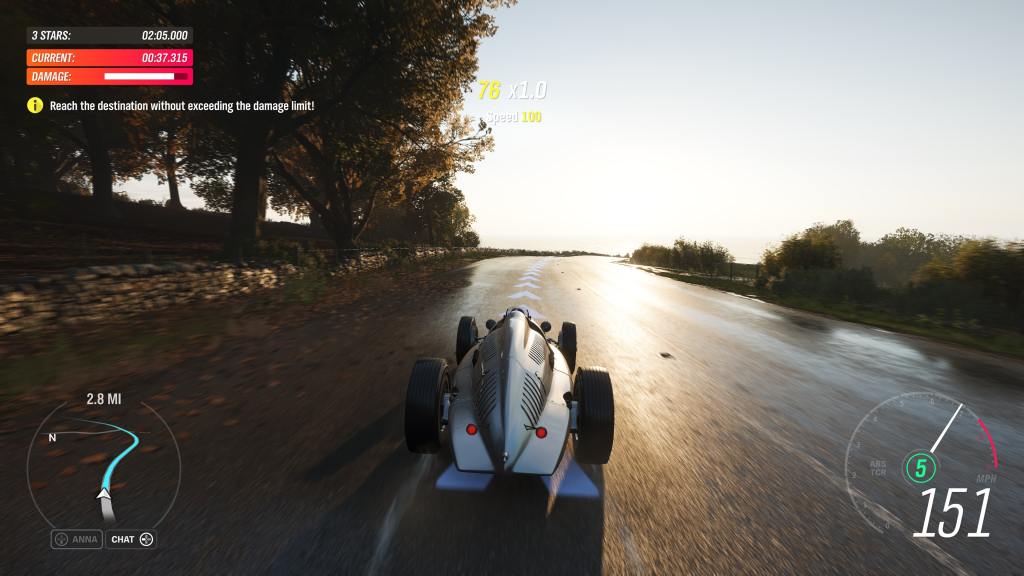 For everyone else, getting an Xbox Series X right now is really an investment in the console's future. With so much GPU and SSD power at its disposal, the Xbox Series X should prove to be an excellent canvas on which developers will be able to create great pieces of art. And what's coming up from within Microsoft — Halo Infinite, Avowed, all upcoming Bethesda titles — certainly has me excited about the types of experiences we'll eventually be able to play on the console. What I've experienced so far in terms of graphics and load times tells me that the future of Xbox is very bright.
But at launch, Microsoft wants you to feel like this is still the Xbox experience you love with some major upgrades to performance. Is this a good strategy when it comes to hooking PlayStation and PC gamers across the aisle? That's up for debate. But as a celebration of everything Xbox fans love about the brand, the Xbox Series X absolutely succeeds and shows a ton of promise to boot.
The Xbox Series X launches on Nov. 10. The Series S, which wasn't provided by Microsoft in time for a review, will also release on Nov. 10 for $299.
Stay tuned for more of our ongoing coverage of the Xbox Series X here.