News
Xbox Series X Games Showcase Confirmed for July 23
The next Xbox Series X games showcase is expected to focus on Halo Infinite and other first-party games.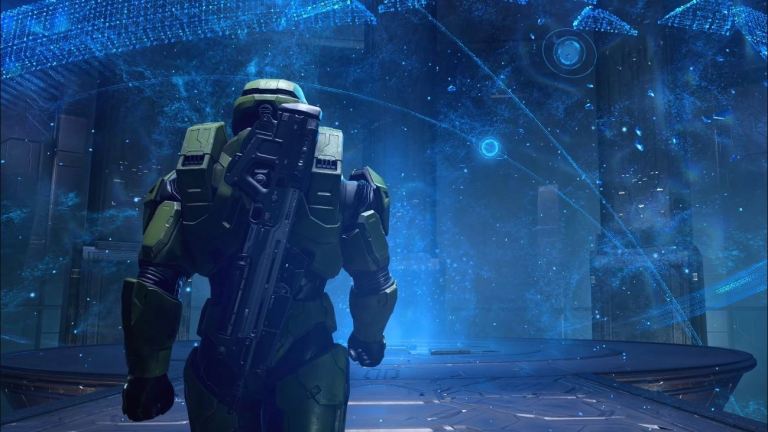 The Xbox team has confirmed via Twitter that the next Xbox Series X games showcase will take place on July 23 at 12 p.m. EST.
Numerous outlets are reporting that this event will primarily focus on Xbox Series X games from first-party studios. That means that we could get our first look at new games from developers such as Playground Games, The Initiative, Obsidian, Ninja Theory, and, of course, Xbox Game Studios.
However, the star of this upcoming showcase will almost certainly be Halo Infinite. Not only has it been confirmed that Halo Infinite will be featured during this presentation, but it's been strongly suggested that we'll actually get our first look at Halo Infinite's gameplay. Given that the Halo team recently teased the return of The Banished, we suspect that we'll also learn more about their involvement in the upcoming game.
As for Microsoft's other first-party studios, it certainly seems likely that we could get our first look at their major next-gen projects via this showcase. While we'd guess that most of the games featured during this event will be exclusive to Xbox and PC platforms, it's worth noting that Microsoft's recent history is filled with instances of "allowing" their first-party studios to develop multi-platform titles.
We've also heard recent rumors regarding new Fable and Perfect Dark games that may be in development, but we wouldn't get your hopes up in terms of either making an appearance during this event. It certainly seems possible that a new Fable project may be in development, but it feels a little too early to expect our first look at that game given the nature of the rumors surrounding that franchise. As for Perfect Dark, the speculation concerning that franchise's return largely revolves around a dormant Twitter account which Microsoft has already said exists largely as a copyright placeholder.
There's also a small chance we could learn more about the Xbox Series X price and release date, but it seems far more likely that this presentation will largely focus on upcoming games. It's pretty clear at this point that the COVID-19 pandemic has forced Microsoft and Sony to alter their next-gen plans, and there hasn't been any indication that either company is ready to commit to a next-gen console release date at this point.
Still, it sounds like this will be the event that finally focuses on the major games that the Xbox team will partially rely on in order to overcome early projections which forecast a potentially dominant next-gen victory for the PS5.