News
Fable Trademark Renewal Filed by Microsoft
A new trademark filing has fans dreaming of Fable 4, but Microsoft has yet to confirm their intentions for the future of the franchise.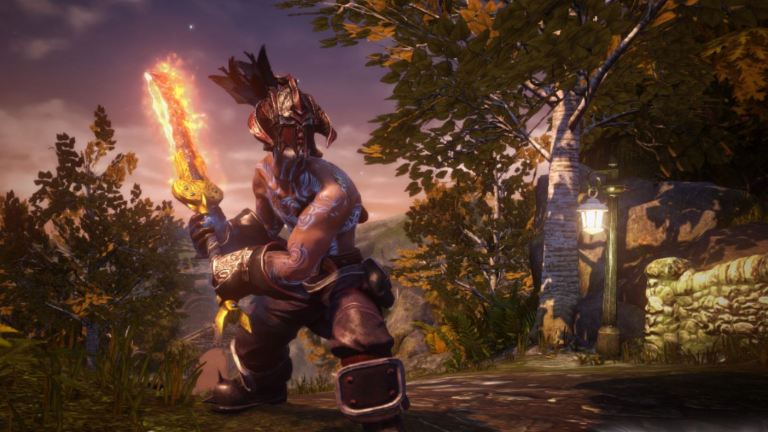 A recent trademark application spotted by IGN suggests that Microsoft may be interested in reviving the Fable franchise in the future.
To be fair, the renewal of a trademark doesn't mean much in and of itself. It could easily be read as Microsoft's desire to simply hold onto the Fable franchise should they ever choose to revisit it down the line. It's a pretty standard practice for any major company.
However, it's also been noted that this appears to be what's called an "Intent to Use" trademark, which would suggest that Microsoft has indicated that they wish to make use of the Fable trademark in the near future. As others have already pointed out, though, it's not difficult for a major company to file such a trademark with the idea being that they're simply opening the door for that possibility.
Still, the filing of an "Intent to Use" trademark does come with some deadlines. Specifically, Microsoft has six months to essentially show that they have plans to use the trademark or they will need to file a request for an extension. Such extensions could theoretically drag on for years, but again, the general idea is that these requests are at least somewhat more substantial than a simple renewal of a trademark that they intend to simply sit on.
It's also certainly worth noting that the Fable name recently caused a bit of a stir when fans spotted what seemed to be a new Twitter account associated with the franchise. However, a member of the Xbox team revealed that the account had actually been inactive for years and that they simply registered it (alongside a Perfect Dark-related Twitter account) in order to secure social media names related to some of their properties.
We've yet to find the fire for these events, but that's certainly a lot of smoke surrounding a franchise that we haven't heard much concrete info about in a long time. While a new batch of Fable 4 rumors emerged around the time of E3 2019, that event came and went without a mention of the Fable franchise.
Right now, our best guess is that Microsoft is interested in using the Fable franchise sometime again (most likely for the Xbox Series X at this point), but it feels unlikely that the next Fable game we get will be Fable 4 (or a relatively similar sized experience) unless Microsoft really has been secretly working on such a project for some time now.