News
Xbox Series X Could Eventually Power xCloud Service
Microsoft could be using next-gen hardware to power their ambitious xCloud cloud gaming service.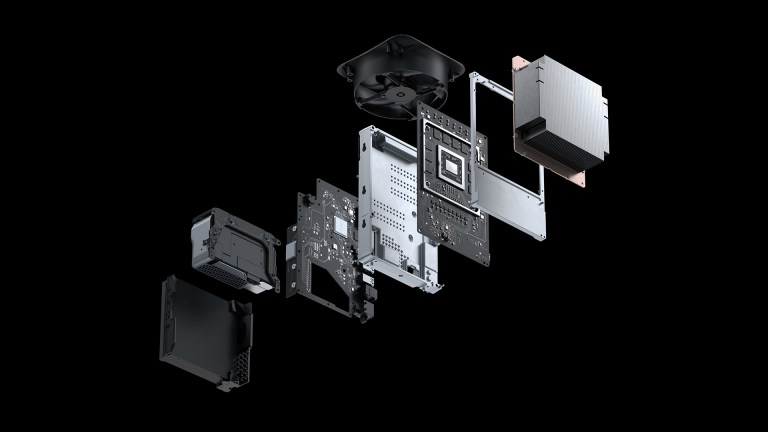 Microsoft intends to upgrade its xCloud gaming service with Xbox Series X technology starting next year according to a new report by The Verge.
As the report notes, Microsoft plans to use Xbox One S consoles as server blades when the xCloud service is formally launched later this year. However, the company seemingly plans on upgrading the core technology that powers that service not long after its official debut.
According to a source that The Verge says is "familiar with Microsoft's plans," the company has already begun experimenting with the idea of using PC server blades for streaming PC games via the xCloud service. However, it seems that the longer-term plan could involve using Xbox Series X units in a capacity similar to how they plan on using Xbox One S consoles when xCloud launches. That swap is expected to occur in 2021.
There are a couple of possibilities you can take away from this information. The first involves Microsoft's continued experimentation with xCloud for PC. While the nature of xCloud's cloud streaming service means that's it's only natural that the idea would be for you to be able to stream your Xbox games to your PC, the idea that they could be looking for dedicated PC servers to power at least part of the service suggests that's not the extent of their intentions.
As The Verge points out, for instance, there's the potential that Microsoft could be looking for a way to allow people to stream Xbox Game Pass for PC titles (or even select Windows 10 games) to mobile devices and Xbox consoles via xCloud. Up until this point, we've really only seen uses of the xCloud service apply to bring console content to other devices. Such technology could expand the playing field quite a bit.
As for the idea that Microsoft could use Xbox Series X consoles to power xCloud, that certainly seems to speak to their faith in the power and potential of the upcoming console. It also may help explain why Microsoft seemingly engineered the Xbox Series X with pure power in mind while Sony utilized some interesting workaround options when engineering the PS5.
Regardless, both of these proposed options would represent a significant power increase for the xCloud service. We know that Microsoft believes xCloud has tremendous potential, and despite the struggles of Google Stadia, it still seems clear that cloud gaming is going to play a major part in the evolution of video game technology beyond the typical next-gen console release cycle.