News
Xbox Series S 1 TB: Where to Pre-Order, Release Date, and Price
The Xbox Series S expands the base console's storage and changes its looks. Here is what you need to know about the new hardware.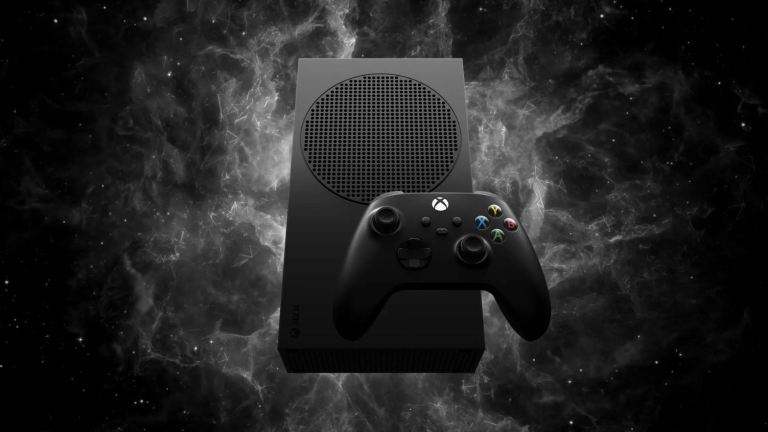 If you love the Xbox Series S but hate the console's small storage space, the new Xbox Series S 1 TB may just be the console you've been waiting for. You'll even be able to pre-order it starting right about now.
Revealed during Xbox's latest showcase, the Xbox Series S 1 TB is exactly what it sounds like. It's your standard Xbox Series S with 1 TB of storage space rather than the 512 GB of storage space the base Xbox Series S shipped with. The Xbox Series S 1 TB still uses the same SSD featured in the Series S, so you won't have to worry about losing any processing speed or quality. You'll just get more storage space than you had before.
The Xbox Series S 1 TB also features a new black color scheme that makes the Series S look closer to the Series X. Beyond that, Microsoft hasn't confirmed any notable design changes in the overall structure of the console. It looks like it's about the same size as the base Series S, and it seemingly doesn't feature any improvements/alterations to the console's cooling system or other hardware features. That's not necessarily a bad thing considering that the Series S is pretty well-designed. However, a lot of these modified consoles end up featuring minor alternations and improvements. As such, we'll have to keep an eye out for updates regarding this new Series' S functionality.
Here's everything else we know about the Xbox Series S 1 TB:
Xbox Series S 1 TB: Release Date and Price
The Xbox Series S 1 TB is scheduled to be released on September 1, 2023. The idea is to have it available in time for Starfield's September 6 release date, so it's unlikely that the console will be delayed. Furthermore, Phil Spencer made a big deal about Xbox Series X consoles coming back into stock, so the hope is that you may actually be able to find a Series S 1 TB sometime close to its currently scheduled release date.
The Xbox Series S 1 TB will retail for $349.99. That makes it about $50 more expensive than the base Series S (though you can find a Series S for $250 if you're lucky). Interestingly, that price point also brings it closer to the Series X's $499 MSRP. The Series S 1 TB is obviously still much cheaper, but the debate about whether to grab one console or the other did just get a little more interesting. Xbox has also not confirmed any plans to reduce the price of the base Series S at this time.
Xbox Series S 1 TB: How to Pre-Order
The Xbox team has confirmed that the Series S 1 TB will be available to pre-order starting later today. While no exact release time was provided, you will be able to pre-order the console from this websites when it is available:
The Xbox team also noted that they'll "be adding more retailers and regions in the weeks to come." Based on previous hardware launches, you can expect the usual suspects (Amazon, Target, Best Buy, Gamestop), to eventually stock the Xbox Series S 1 TB. However, there is no word on when they will open up pre-orders or if some of those stores will also receive physical pre-order stock of the new hardware. We'll be sure to update this section when more information becomes available.