News
Is Xbox Game Pass Too Dependent on Triple-A New Releases?
As fans share stories of canceling their Xbox Game Pass subscriptions, the service's dependence on Triple-A titles becomes a controversial talking point.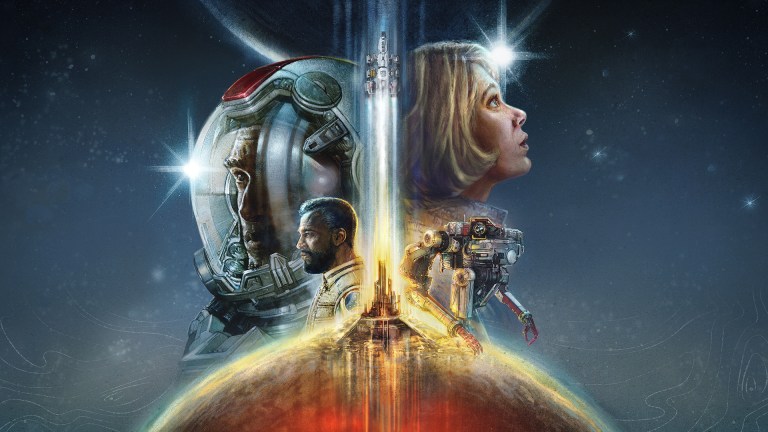 If you've felt like the recent additions to Xbox Game Pass have been lacking, you're not alone. In fact, it seems like more and more people have taken to social media and other outlets to share their frustrations with Game Pass and their plans to at least temporarily cancel their subscriptions to the service. While that's hardly an indicator that the service is in any short or long-term danger, the nature of these recent Game Pass criticisms does suggest that video game subscription services may be more dependent on Triple-A games than some would like to think they are.
This particular controversy has been slowly boiling over the last few months as some Game Pass subscribers and industry observers have been criticizing the quality of the subscription service's recent updates. While few are saying that the games being added to the service are outright bad (many recent additions like Marvel's Guardians of the Galaxy, Trek to Yomi, Tunic, Lost in Random, Vampire Survivors, and Her Story have received widespread critical acclaim), some are concerned that recent Game Pass library updates have been lacking the kind of major Triple-A games that have highlighted previous Xbox Game Pass updates.
There's a degree to which that lack of major new release games is an extension of another recent controversy: Xbox's dwindling 2022 new release schedule. Following the delays of Starfield and Redfall, some were quick to criticize Xbox and its management team for failing to keep some of their biggest upcoming games on track. While some of those criticisms were bizarrely personal and conveniently ignored the fact that many video game companies are struggling with release schedules these days, the point remains mostly valid. Xbox's 2022 release schedule is looking thin, and Game Pass' recent lack of major new games is an extension of the problem.
It's likely the 2022 Xbox release schedule/expected Game Pass update schedule will look a little better once Microsoft's upcoming June showcase has concluded, but that's not a guarantee. As such, it makes sense that some fans, influencers, and industry figures have recently decided to share their decision to (at least temporarily) cancel their Game Pass subscriptions (as spotted by Kotaku).
While many people cancel their subscription services only to renew them sometime down the line (I've been doing that dance with Netflix for years now), it's potentially telling that many of these cancellation comments so closely associate the quality and value of Xbox Game Pass' lineup with the number of new, Triple-A games it offers at any time. Some of those who say they're canceling their Game Pass subscription note that they have been enjoying some of the service's smaller titles, but there is a growing sentiment that the value of Game Pass is closely associated with how often it helps subscribers avoid paying full price for every $60 (in some cases, $70) Triple-A game they want to play in a given month. Anything else the service offers beyond such titles is really just the icing on the cake.
While not entirely unexpected, that sentiment does suggest that Xbox Game Pass may be struggling with one of its primary objectives: helping people discover gaming experiences they may have otherwise missed.
In a 2021 interview, Xbox head Phil Spencer noted that Game Pass lets you "go to Master Chief…go to Forza Horizon 4 and Forza Horizon 5," but that the service's best feature may be that it lets you "[discover] these great games, that maybe wouldn't have been discovered because they didn't have the same marketing budget as another game or might have fallen in the shadow of something bigger happening in the industry." That idea was echoed in a 2021 blog post by Xbox Wire's Will Tuttle who stated that "Xbox Game Pass has become a true discovery engine." Indeed, the word "discovery" and variations of it can be found in many official statements regarding Game Pass' goals that have been made since the service launched in 2017.
There is certainly evidence that strongly suggests that Xbox Game Pass can help some smaller games reach a wider audience. Many indie developers have praised Game Pass and its management team in the past, and there's no doubt that the Xbox team is spending a lot of money to get indie games and other smaller titles on the service. While we don't know a lot of the exact numbers in terms of deals and average user playtime of certain Game Pass titles, the service has a mostly positive reputation among smaller studios. In fact, some indie developers have been particularly harsh towards the PlayStation ecosystem since Game Pass launched and offered what certainly seemed to be a better discovery engine for smaller titles.
However, other indie developers have expressed their concerns that Microsoft's recent acquisitions (specifically their controversial acquisition of Activision Blizzard) may lead to fewer people playing smaller games via Game Pass because there will eventually be significantly more Triple-A titles available to them via the service. Those concerns along with those recent fan criticisms bring us back to the idea that the Game Pass discovery engine is still fueled by Triple-A new releases. You may love that you discovered some smaller, overlooked, or retro games via Game Pass, but were you subscribed to Game Pass in the first place because you wanted to play Halo, Gears of War, or Forza? More importantly, how long will you be willing to pay for Game Pass as a discovery service without having a major new Xbox Game Studios, EA, Bethesda, or Activision Blizzard game to look forward to?
Again, this problem isn't unique to Game Pass. Other entertainment subscription services (as well as movie theaters and other entertainment venues) have long struggled with how to get more people to look beyond the biggest budget releases and take a chance on smaller projects. The idea that you can use those bigger titles to help get eyes on smaller ones has long been a solid approach, but it's an approach that still obviously depends on having enough of those bigger titles available at any time without having so many available at once that many people never bother to look beyond the headliners. Big releases are undoubtedly important to getting people in the door, and it's currently very hard to say when (if ever) people will become so happy with having access to a larger library of smaller titles that they'll stop assigning as much value to major releases. That question becomes harder to answer when you consider that Game Pass' price will inevitably go up at some point.
Obviously, these concerns do not represent everybody's point of view. For what it's worth, I can tell you that I mostly use Game Pass to play smaller games and retro titles, and I know that many are rushing to Twitter and elsewhere to say they feel the same. Even the Game Pass team had a little fun on Twitter with the idea of people only subscribing to Game Pass for Triple-A titles.
Of course, it seems that a response from the official Xbox team regarding this particular matter has only fuelled the fire.
Drama aside, the fact of the matter is that Game Pass still seems to be in great shape from a financial standpoint and isn't in anywhere close to being in real danger from any reasonable point of view. Still, the future of such subscription services is not guaranteed by any means. This is still a relatively new concept for gaming, and there will be growing pains. While it's troubling to think that services like Game Pass and PlayStation's revamped PlayStation Plus service may be as dependent on big-budget, established, Triple-A games as the rest of the traditional gaming industry seems to be, the question of how to get people to try new things in entertainment does seem tougher to answer than ever before. If Game Pass can't help solve that problem on a mass level, what can?
Xbox Game Pass remains an incredible value despite the lack of Triple-A games added to the service in recent months. What we may discover in the coming weeks, months, and years, though, is just how valuable the service needs to be in order to disrupt the industry in the way that some of the service's biggest supporters hope it can.