News
Wonder Woman 1984's Cheetah Xbox Is Scaring Some Gamers
The new Wonder Woman 1984-themed furry Cheetah Xbox One is a bit unsettling...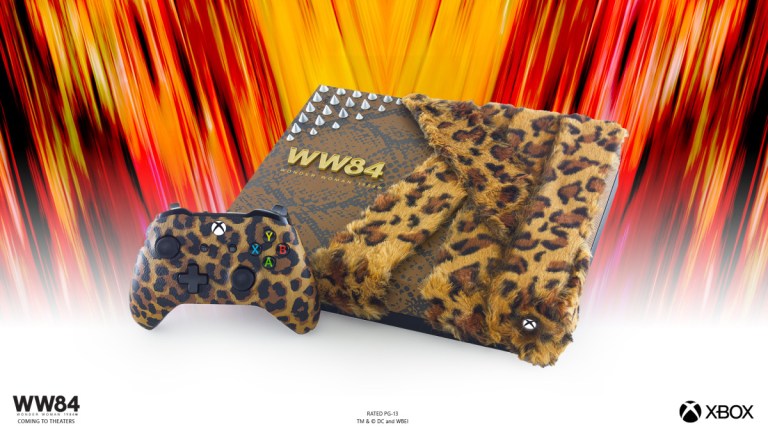 Just days after the new Wonder Woman 1984 trailer wowed comic book movie fans, Xbox unveiled three themed Xbox One X consoles tied to the DC movie. For the most part, these limited edition designs are amazing.
The Wonder Woman Golden Armor Xbox One X Console is the most beautiful of the bunch. It features a hand-crafted shell topped with 24-carat gold leaves. The console was even created to benefit a great cause. The Golden Armor Xbox One X will be auctioned off "with all proceeds going to Together for Her, an initiative launched by the Charlize Theron Africa Outreach Project, leading humanitarian organization CARE, and the Entertainment Industry Foundation to stand in solidarity with women and girls around the world deploying funds and supporting the global response against domestic violence during the time of COVID-19."
Meanwhile, Xbox fans will have a chance to win the very cool Wonder Woman Lasso of Truth Xbox One X Console, which has an orange shell with a 3D-printed Wonder Woman logo and a braided Lasso of Truth lying over the top. From Aug. 25 through Sept. 17, DC and Xbox fans can enter to win this console by liking or retweeting this Xbox Twitter post.
Good so far, right? These consoles sound great. Well, you're not ready for the fur-covered Cheetah-themed Xbox One X complete with spikes and a power button that almost looks like a single bright eye watching you while you game.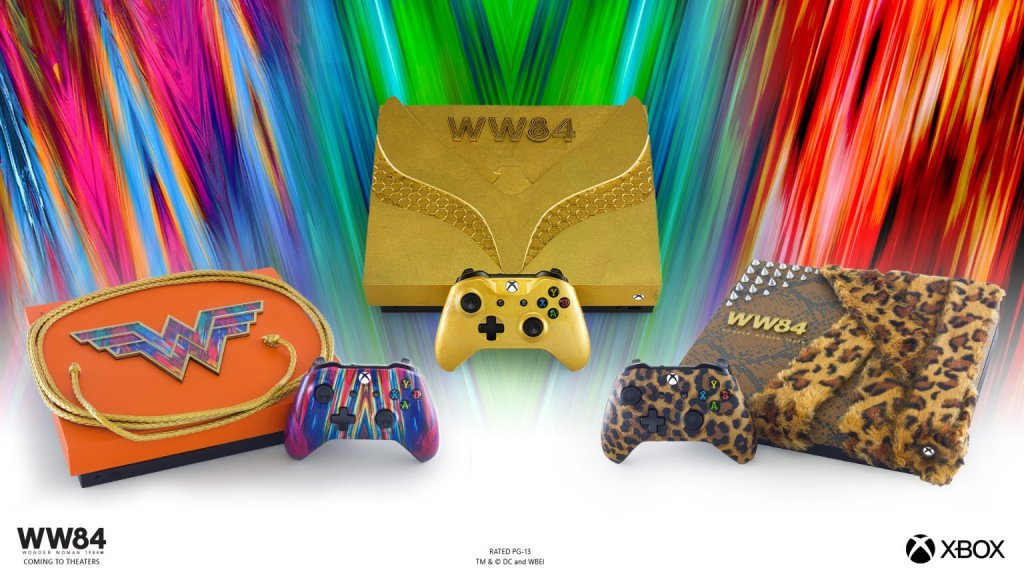 "For those who can't resist an evil villain, you may find yourself interested in the Barbara Minerva Xbox One X Console," reads the console's description on Xbox Wire. "Inspired by the punk rock look of Wonder Woman's archenemy, this custom console boasts an intricate snakeskin pattern and faux leopard fur for a truly wild appearance. The silver spikes on the top and front of the console and gold Wonder Woman 1984 logo were 3D printed to exactly match the size of the console."
There's no question there was quite a bit of craftsmanship went into this design, down to the cheetah-print controller, but did the Xbox One X really need fur? If the designers were trying to capture the frightening aspects of the humanoid cheetah villain from the new Wonder Woman movie, they certainly got there.
Some on Twitter have voiced their own trepidation about the furry Xbox:
Of course, there are plenty of people who are actually into the new design:
Xbox hasn't yet made it clear whether the Cheetah-themed Xbox will be made available for purchase or will be given away at a later date.
Wonder Woman 1984 hits theaters on Oct. 2.