News
Xbox and Bethesda Games Showcase: Start Time and How to Watch
Xbox and Bethesda are joining forces to present a showcase worthy of the biggest E3 events. Here's what you need about the show.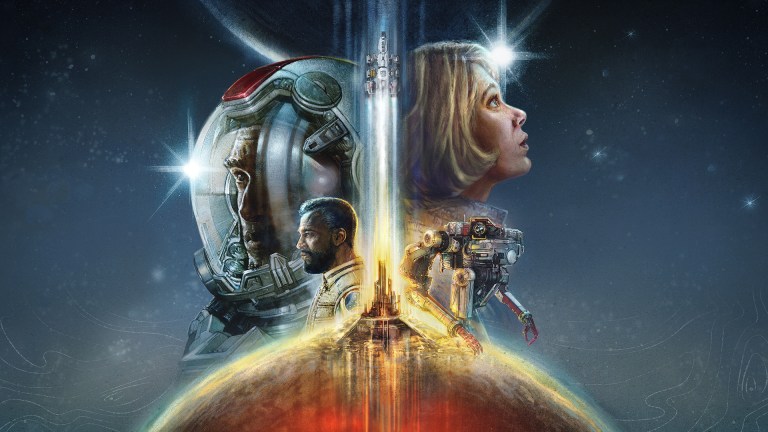 Fewer and fewer companies are relying on E3 to promote their big blockbuster games. While some studios have been slowly distancing themselves from E3 over the years, the fading expo's recent scheduling issues (it was canceled in 2020 due to Covid-19, ran as an online-only event in 2021 for the same reason, and was canceled again in 2022) has forced even E3 loyalists to pursue other options. That includes Xbox and Bethesda, who have been forced to take their typically massive E3 presentations to a different (and shared) stage.
Recently, Sony kicked off what is shaping up to be a month of major gaming reveals with its PlayStation State of Play presentation. Well, Xbox is following suit with their own digital presentation showcase designed to essentially replace what many assume would have been their E3 2022 event. The company is preparing a huge presentation that will tease upcoming offerings from Microsoft's video game division. Since Bethesda has now officially joined the Xbox family of developers since their parent company was acquired by Microsoft two years ago, that studio will be joining forces with Xbox this year as part of this historic joint event. There is little doubt that Bethesda will headline many of the show's big announcements.
Of course, even the biggest show of the year isn't much good to you if you don't know where to watch it. Here's everything you need to know about viewing what is shaping up to be one of the biggest digital video game events of 2022.
Xbox and Bethesda Showcase: Start Time and Date
While the Xbox/Bethesda Showcase is listed as one of the events associated with Summer Game Fest 2022, the announcement-filled Xbox/Bethesda presentation you're looking for will take place on June 12 at the following times:
10 am PDT
11 am MDT
12 pm CDT
1 pm EDT
At first glance, that schedule probably seems like a simple and easy way to keep up with the latest Xbox news. However, that June 12 stream only scratches the surface of what's to time. That's because Xbox recently confirmed they will air a second extended showcase two days later on June 14th (which again starts at the times listed above). While we don't know the runtime of the June 12 stream, the supplementary event will last a whopping 90 minutes.
How to Watch the Xbox and Bethesda Showcase Live Stream
Since virtually every game company and their grandmother has a YouTube and Twitch channel, audiences will have no shortage of options when it comes to watching the Xbox/Bethesda showcase. Even though Xbox now owns Bethesda, these businesses still operate separate channels.
The good news is that anyone who wants to watch the Xbox/Bethesda showcase can do so on pretty much any one of Xbox or Bethesda's official channels. Here's the full list of channels that will broadcast the show in case you're curious:
YouTube.com/Xbox
YouTube.com/Bethesda
Twitch.tv/Xbox
Twitch.tv/XboxASL
Twitch.tv/Bethesda
Twitter.com/Xbox
Facebook.com/Xbox
Facebook.com/Bethesda
Xbox and Bethesda Showcase: Rumors, Leaks, and Predictions
While Xbox and Bethesda proper haven't had much to say about their upcoming showcase, rumors have started swirling.
While many of the biggest rumors suggest that the Xbox and Bethesda Showcase could feature updates on several major, previously announced games like Avowed, Contraband, Indiana Jones, and Forza Horizon 5, a surprising number of rumors indicate the presentation will include a large number of world-first reveals. From a Minecraft RTS to a new Obsidian RPG, it sounds like Xbox may be ready to share quite a few new upcoming exclusives. Of course, there are always those rumors of a GoldenEye 007 remaster floating around.
For more information about some of the announcements you might see during Xbox and Bethesda's Showcase, check out our rundown of some of the biggest rumors surrounding the show.