News
What Starfield's Sales Mean For the Future of Xbox
Starfield's sales are strong, but those sales don't quite convey just how successful this Xbox exclusive has been.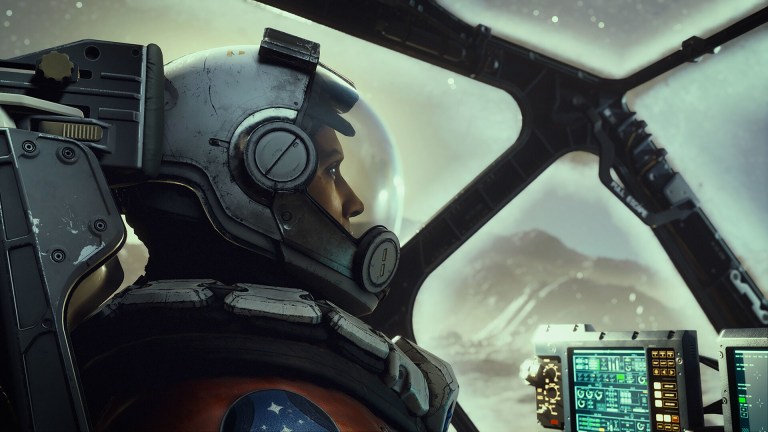 Expectations for Starfield have always been high. Not only is it Bethesda's first major new RPG since 2015's Fallout 4 (and BGS' first new RPG property in decades), but it's the first significant Xbox exclusive to emerge from Microsoft's stunning $7.5 billion acquisition of Bethesda's parent company, ZeniMax Media. Well, the first reports of Starfield's sales are starting to pour in, and they certainly seem to justify not only the time and money that went into Starfield but how the game fits into Xbox's grander vision for the future of gaming.
Officially, Bethesda has revealed that Starfield is the studio's "biggest launch of all time." A day after its official release on September 6, Starfield had already been played by over 6,000,000 players across all available platforms. While that certainly sounds impressive, the devil is definitely in the details of that ambiguous "biggest launch" claim.
Not only does that claim almost certainly account for those who started playing Starfield a week before the game's official launch via early access, but it doesn't tell us how many copies of the game were sold during that time. Are we to believe that those 6,000,000 players account for a bigger launch than the 12 million copies that Fallout 4 shipped in its record-setting first week of retail availability? Few are accusing Bethesda of making an outright false claim, but there has been a lot of confusion about what that milestone really means.
However, the Starfield sales figures that have emerged since then paint a much clearer picture of the game's success. On Steam, Starfield not only debuted atop the digital store's sales charts but has since gone on to surpass Skyrim's all-time concurrent player count via the PC platform. While Starfield's peak concurrent player count (330,723) has still not surpassed Fallout 4's peak concurrent player count (472,962) as of the time of this writing, that number does help support the idea that Starfield may indeed be one of Bethesda's quickest successes. 
What about consoles, though? Well, we recently learned that Starfield's launch topped the UK physical game sales charts with the physical Xbox version of the game outselling the physical PC version of the game in that region. While that number doesn't account for digital sales and also obviously doesn't tell us how Starfield performed in other major regions, it should be noted that UK physical sales charts are usually a fairly accurate indicator of a game's global performance in its debut week. So far, the best-selling games of 2023 have all topped that chart in their opening week (or come close to doing so).
On that note, GamesIndustry.biz's Christopher Dring recently reported that Starfield's debut physical sales in the UK were below some of 2023's biggest games (specifically, Hogwarts Legacy, Tears of the Kingdom, Jedi Survivor, Final Fantasy 16, and Dead Island 2). On the surface, that probably sounds pretty bad. However, Xbox physical sales (especially in the UK) have not only historically been lower than the competition, but as Dring notes, Starfield's early sales are roughly equal to Diablo 4's early sales (another 2023 blockbuster that relied mostly on its digital performance). Of course, most of those games that ranked ahead of Starfield were also available on multiple major platforms whereas Starfield is currently only available for Xbox Series X/S and PC. Furthermore, Starfield is the only one of those games that doesn't belong to a major franchise or established IP.
However, the platform that matters most when we talk about Starfield's sales is also the platform that we have virtually no official "sales" information about: Xbox Game Pass.
Not only do digital sales make up the vast majority of sales for most modern major games (80%+, in some cases), but Game Pass throws a sizeable wrench into an already complex distribution market. Right now, you can play Starfield on either the Xbox or PC version of Game Pass. While we do not know how many of those 6 million Starfield users played the game via those subscription services during its debut period, it was widely suspected that many of Game Pass' reported 25 million+ subscribers would try Starfield via the service at some point. More importantly, there were some "fears" that the majority of people who eventually play Starfield may do so via Game Pass rather than by actually purchasing the game.
And that is why Starfield's sales are so impressive. As of the time of this writing, none of the other best-selling games of 2023 were available via Game Pass on day one. Many gamers logically assumed that any game that is available on Game Pass will likely sell significantly fewer copies than a retail release not available via such services. Microsoft recently quietly confirmed as much in a report related to the Activision Blizzard acquisition in which the company admitted that games typically see a decline in their base sales "twelve months following their addition on Game Pass." Yet, Starfield not only managed to shoot up the Steam sales and player charts (which, again, do not account for Game Pass) but performed exceptionally well in a region where physical Xbox titles historically lag behind the competition.
While Microsoft obviously did not acquire ZeniMax solely for Starfield's exclusivity, Starfield was seen as a milestone release for both that acquisition and Xbox's general strategy. After all, if Starfield struggled out of the gate, then many would have rightfully questioned the value of the acquisition, the decision to make Starfield an Xbox exclusive, and the decision to make the biggest Xbox exclusive in years available via Game Pass on day one.
Instead, Starfield's sales are already justifying many of those decisions. Not only is Starfield drawing the high player count numbers that Xbox has seemingly come to value over raw sales data in recent years, but it is also a success in retail areas where Xbox exclusives have historically struggled. Xbox may try to downplay the importance of such sales figures in the modern digital distribution/subscription service era, but you have to suspect that they've quietly hoped to find more games that are undeniably successful across all of those avenues. Why wouldn't they want a game to succeed as much as possible wherever it is available? Well, Starfield is the clearest proof yet that the right kind of Xbox exclusive can instantly raise the already considerable value of Game Pass and top retail sales charts in the process.
As I said, though, expectations for Starfield were always high. It may be quite some time before we get another Xbox exclusive of its profile and caliber that can achieve these kinds of sales figures while also being available via Game Pass on day one. However, as Microsoft finalizes its Activision Blizzard acquisition and awaits a new wave of titles from its biggest first-party studios, Starfield is at least the clearest proof yet that blockbuster exclusives can debut on Game Pass without their developers completely sacrificing traditional (and incredibly lucrative) retail sales.