News
What Starfield's Xbox Exclusivity and Release Date Mean for The Elder Scrolls 6
Starfield is poised to be Xbox's biggest 2022 exclusive, but what does that tell us about The Elder Scrolls 6?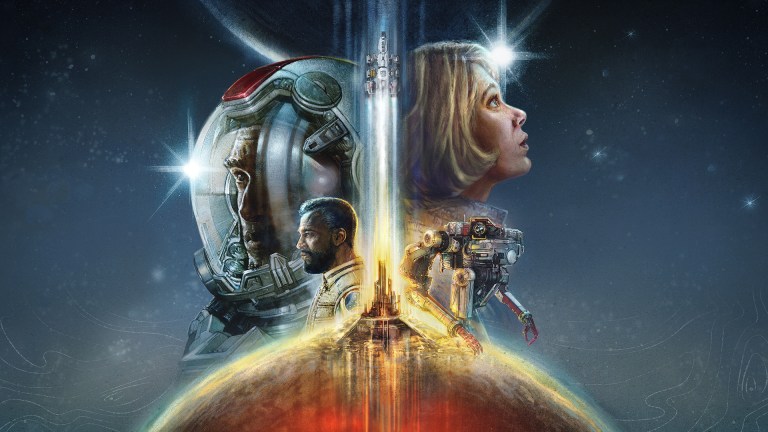 While Starfield kicked off Xbox's massive E3 2021 showcase with a brand-new trailer, release date (November 11, 2022), and confirmation that the sci-fi RPG will be an Xbox/PC exclusive title at launch, it's hardly a surprise that so many people are already asking what all of this information means for The Elder Scrolls 6.
It's been three years since Bethesda shocked the world by revealing the first Elder Scrolls 6 trailer at E3 2018, and we haven't exactly learned much about the game since then. We know that Bethesda wants you to play it for a long time, we can make some reasonable guesses regarding its setting, but that's about it.

Granted, it's a little sad that it feels like The Elder Scrolls 6 somehow manages to dominate the conversation whenever Starfield comes up, but considering what the Elder Scrolls franchise means to millions (and the incredible financial success of Skyrim) it's hardly a surprise that so many people seem to be wondering what every new piece of Starfield info tells us about The Elder Scrolls 6.
So far as that goes, one thing we can confidentially tell you is that Starfield reinforces the fact that The Elder Scrolls 6 will be designed and developed in Bethesda's new Creation Engine 2. Starfield is the first Bethesda game to utilize that technology, and it's not like The Elder Scrolls 6 is going to go back to the way things were in that respect.
Starfield's Xbox exclusivity is even more interesting. Microsoft doesn't seem to be willing to even open the door to the possibility that Starfield could be released on any platform that doesn't support the Xbox ecosystem and user experience (which, for the moment, means Xbox consoles and PC). We also learned that Starfield will not be released for Xbox One, though we could have assumed as much, and there was never any chance that the next Elder Scrolls game would be released on previous-gen hardware.
As for whether or not The Elder Scrolls 6 will also be a firm Xbox/PC exclusive…well, that's honestly still up for some debate.
At the moment, most industry reporters and insiders are betting that The Elder Scrolls 6 will be a true Xbox/PC exclusive. That said, you have to remember that Starfield is a new IP, which Microsoft may be more willing to treat as an exclusive. The Elder Scrolls, meanwhile, is one of the most established and successful RPG franchises in gaming. There is a chance (no matter how small) that they end up thinking about all those Elder Scrolls 6 copies they could sell to PlayStation 5 gamers and eventually decide to port the game to other platforms.
It's also theoretically possible that PlayStation eventually decides to support Xbox Live features and Game Pass by the time that The Elder Scrolls 6 is released, but please don't hold your breath for that to happen anytime soon.
Speaking of release dates, Starfield's late 2022 debut gives us some indication of when The Elder Scrolls 6 could be released. After all, Starfield and The Elder Scrolls 6 are two entries into two different single-player RPG series that Bethesda is (presumably) working on in some capacity at the same time. The last time Bethesda was working with that kind of (animatedly specific) release schedule was when they were developing Skyrim and Fallout 4, and there was a four-year gap between the release of those titles.
While there was only a three-year gap between the release of Oblivion and Fallout 3, the escalation in development time across the industry combined with Covid-19 development complications could mean that it will probably be 4-5 years before The Elder Scrolls 6 is released. As always, though, we'll be sure to keep you updated about both games as soon as we learn more.