News
Which Bethesda Games Will Be Xbox Exclusives?
The Elder Scrolls VI, Indiana Jones, and Starfield are all on the docket for Bethesda. But does the Microsoft acquisition mean that all of these games will be Xbox exclusive? PlayStation 5 fans should worry.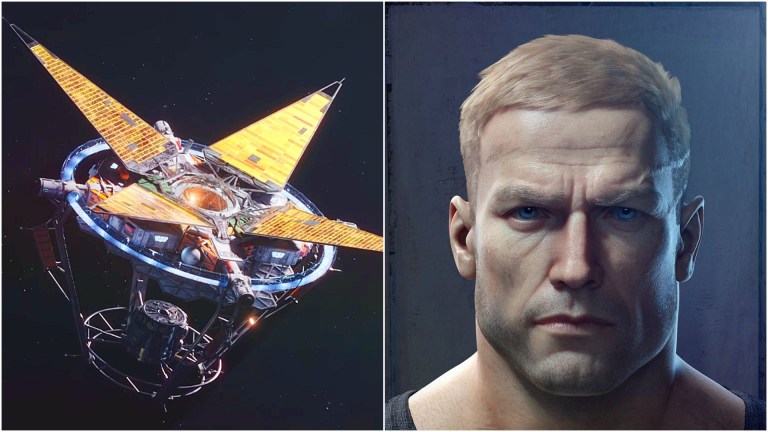 One of the biggest acquisitions in gaming history is official: Microsoft now owns ZeniMax Media and its treasured game publisher Bethesda Softworks. This means that Xbox Game Studios has the keys to all of the publisher's major studios and properties, too. Everything Bethesda Game Studios, id Software, ZeniMax Online Studios, Arkane, MachineGames, Tango Gameworks, Alpha Dog, and Roundhouse Studios have to offer is now at the disposal of the Xbox brand.
This is both good news and bad news, depending on whether you're an avid Xbox player or not. The Bethesda acquisition means tons of new first-party titles for the Xbox platform. The Elder Scrolls 6, Starfield, Indiana Jones, and other unannounced projects now join Halo Infinite, Hellblade II, Avowed, Everwild, Perfect Dark, and Fable as reasons to own an Xbox or PC as well as Game Pass. The bad news is that this also might mean you're out of luck if you don't own one of these platforms.
"Gamers should know that Xbox consoles, PC, and Game Pass will be the best place to experience new Bethesda games, including some new titles in the future that will be exclusive to Xbox and PC players," Xbox head Phil Spencer wrote in a blog post after the acquisition, all but confirming what gamers have suspected all along: future Bethesda titles will be first-party exclusives for Xbox. PlayStation owners may want to sit down for a minute.
Spencer didn't detail which future Bethesda games would arrive only on Xbox and PC, but it's easy to make a few educated guesses based on what the publisher is working on at the moment. But first, since Spencer was careful to point out that only "some new titles" would be first-party exclusives, here's what won't be exclusive after the acquisition as far as we know: Arkane Studios' Deathloop and Tango Gameworks' Ghostwire: Tokyo. Both of these games will release as timed console exclusives for the PlayStation 5, an agreement made pre-acquisition that Microsoft has said it will honor.
Now, if we can put on our speculation hats for a moment, here are the future Bethesda games that will likely end up as Xbox exclusives…
The Elder Scrolls 6
No game casts a larger shadow than The Elder Scrolls 6, the highly anticipated next installment in the legendary fantasy series. The project is currently in the works at Bethesda Game Studios, but is still a few years out. BGS director Todd Howard has said that the team's main focus at the moment is shipping Starfield, the studio's first space RPG, before it completely sets its sights on the next Elder Scrolls.
But when it is finally time to drop this sequel, you can bet it'll be under the "Xbox Exclusive" banner. Few gaming franchises carry the prestige of Elder Scrolls, a true system seller for a brand that hasn't had one in quite a while.
Indiana Jones
Disney has created Marvel Games and Lucasfilm Games to handle its video game interests. Marvel has done a spectacular job with the Spider-Man games for PlayStation, while having a much tougher time with Avengers, a seriously flawed live service title that Square Enix can't seem to fix. Still, the Marvel method has worked out well enough that Lucasfilm Games is happy to follow suit, placing new video game projects across different studios and publishers. Ubisoft is working on a new open-world Star Wars game while EA is almost certainly working on a sequel to Jedi: Fallen Order.
Then there's Indiana Jones, who has found a home at Bethesda's MachineGames, a studio that seems like the perfect fit for the archaeologist's fascist-punching adventures. After years of putting out excellent Wolfenstein games, the studio finally gets a shot at something new.
And PlayStation fans, don't be cross if Indy shows up exclusively on Xbox and PC. After all, you still have Spidey!
Starfield
Bethesda Game Studios' space RPG represents the developer's first venture into a new universe since it created The Elder Scrolls in the '90s. As you can imagine, expectations are very high for Bethesda's space adventure.
We don't actually know much about Starfield beyond a title and its setting, but it's a safe guess that the game will be one of the Xbox Series X's big flagships once it does arrive.
Wolfenstein 3
Bethesda has teased that it has more Wolfenstein stories to tell, and the success of Wolfenstein II and Youngblood pretty much guarantees that we'll see the return of B.J. Blazkowicz and his Nazi-killing family in due time. Whether it's a MachineGames project or another collaboration with Arkane, expect this threequel to pad out the Xbox's shooter offerings.
DOOM 3
Speaking of shooters, id Software's excellent Doom Eternal built on the success of the 2016 revival with an even more intense, brutal experience. A critical darling that also sold well despite releasing at the very start of Covid-19 lockdowns last year, Doom Eternal's excellent performance has very likely paved the way for a third game in the reboot series. Just don't expect it to hit Xbox platforms any time soon since id is still working on DLC for Eternal.