Features
Redfall: Best and Worst Characters for Solo and Multiplayer
Redfall's four vampire hunters all bring something special to the part, but which characters are best for solo and multiplayer?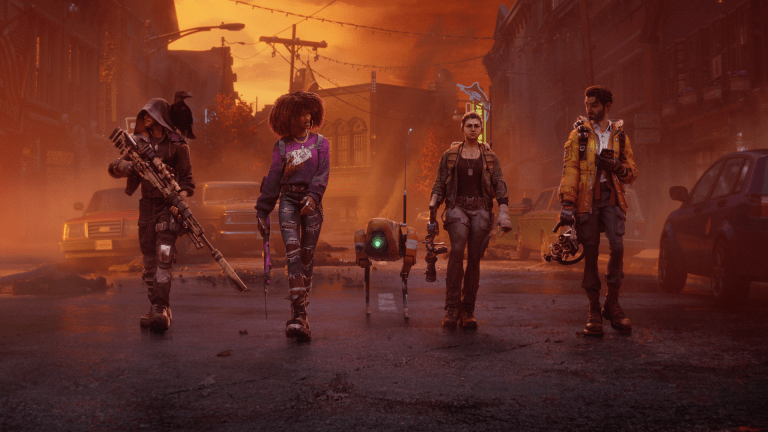 While Redfall doesn't quite live up to expectations, the horror FPS title isn't without its charms. Actually, it's pretty fun to run around its well-designed world for a few hours and see what kind of trouble you can get into (and out of). Of course, the whole thing is a lot more fun if you're playing as the best character for you.
Redfall's four playable characters not only have unique abilities and playstyles, but each tends to perform better in either the game's solo or multiplayer modes. That's not unusual for these kinds of games, but because Redfall locks you into your chosen character at the start of the game (unless you create a new file), it's important to know what you're getting into.
So, that's what we're going to talk about today. Here's a look at what each of Redfall's characters has to offer and which are best for both solo play and multiplayer.
Jacob Boyer – An Assassin With the Gift of Stealth and Raven Sight
Jacob is Redfall's resident "rogue" character. As an ex-military sniper, Jacob is a natural assassin who has suddenly acquired the unnatural ability to turn invisible for brief periods of time. When properly used and upgraded, that Cloak ability lets Jacob score a ton of free damage on even powerful enemies. Jacob's Ultimate ability even allows him to reach into his past and pull out a spectral sniper rifle that automatically targets enemies for guaranteed headshots. It's possibly the most powerful Ultimate in the game.
However, Jacob's Raven ability is actually the character's most powerful asset. In its base form, your raven companion can quickly scan an area in order to quickly relay the position of nearby enemies and supplies. When properly upgraded, though, Jacob's Raven can be upgraded to both weaken nearby enemies and deal direct damage to them.
While it's not always easy to stay quiet in Redfall (even with Jacob's Cloak ability), Jacob's rogue-like playstyle allows him to pull off some incredibly powerful sneak attacks while always having the lay of the land.
Remedios "Remi" De La Rosa – A Natural Support Character With Some Explosive Surprises
Much like Jacob, Remi's skill set often revolves around her companion character: an advanced combat droid named Bribón. While Bribón is primarily used to distract and attract enemies in the early part of the game, the right upgrades allow Bribón to deal electrical damage to anyone that comes too close.
Unlike Jacob, Remi prefers to go in loud. Her C4 ability grants her access to a powerful explosive projectile that can even stick to nearby surfaces. When properly upgraded, that C4 charge can easily take out even medium-sized groups of enemies.
Remi's Ultimate allows her to establish a kind of "safe space" that heals, buffs, and even revives nearby allies. When upgraded, that ability can also damage nearby enemies, which essentially allows you to walk right into the middle of a pack and survive even the toughest encounters.
Layla Ellison – A Telekinetic Magician That Can Summon a Variety of Tools
In RPG terms, Layla is best thought of as a mage or sorcerer. Her telekinetic powers allow her to summon a powerful "umbrella" that serves as both a shield and a projectile. At higher levels, that umbrella can even cause enemies to explode and set off chain reactions of damage.
Layla also has the unique ability to summon a kind of telekinetic elevator. That Lift ability improves her overall mobility and allows her to reach new areas that would otherwise be inaccessible. At higher levels, the elevator can even cause direct damage to nearby enemies and grant your allies powerful buffs.
Finally, Layla's hilarious "Vampire Ex-Boyfriend" ability lets her summon a friendly vampire named Jason for a short period of time. Various upgrades make the vampire stronger and more durable, but Jason's best upgrades allow him to heal Layla every time he does damage and even revive her when she falls.
Devinder "Dev" Crousley – A Hunter Who Brings Some Powerful Vampire Slaying Tools to the Party
Dev always fancied himself as something of a "hunter" of the supernatural, so it's no surprise that most of his abilities are simply enhanced versions of the tools he used before the events of Redfall started.
Actually, Dev's Arc Javelin ability is one of the most powerful weapons in the game. It's a projectile that not only deals direct damage but can actually deal continuous "tick" damage to nearby enemies over time. When properly upgraded, the javelin can produce a kind of chain-lighting effect that quickly tears through large groups of enemies.
Dev also has access to a Translocator that allows him to quickly move across great distances via teleportation. Even better, the device leaves behind a portal that lets him instantly return to his previous location. At higher levels, this ability will buff the damage of any friendly characters that pass through it.
Finally, Dev's Ultimate ability allows him to use a powerful blacklight that petrifies vampires and stuns humans. The upgraded version of that ability grants a powerful damage buff to your allies and can even cause petrified vampires to explode
Redfall: Worst and Best Solo Characters
4. Remedios "Remi" De La Rosa
3. Layla Ellison
2. Jacob Boyer
1. Devinder "Dev" Crousley
Remi is a durable character whose support abilities and companion allow her to survive some pretty nasty situations. However, her Ultimate ability is clearly designed with group play in mind, and her companion isn't as useful in solo play as the other companions are. Her C4 charges are powerful, but they're surprisingly situational for being this character's main offensive ability. Yes, Remi is basically a self-healing tank, but offensive is the best defense in solo play.
Layla is a tough character to evaluate for solo play. Her Lift ability is far from useless when you're playing alone, but it's definitely awkward and not as useful as similar skills. Similarly, her companion is a powerful asset that you won't be able to rely on as often as you'd like. However, her Umbrella ability is an absurdly powerful offensive and defensive skill that almost earned her a higher spot on this list.
While Redfall's stealth mechanics are awkward, to say the least, Jacob's lone-wolf nature makes him an obvious pick for solo players. You can't sneak your way through the entire game, but that Cloak ability makes it relatively easy to pull off some powerful sneak attacks. Even better, Jacob's Raven becomes surprisingly powerful when properly upgraded, and his Ultimate trivializes even the toughest encounters.
However, nobody touches Dev when it comes to solo play. Every piece of his kit is designed to support the combat that Redfall often forces you into. He's a pure damage character who also has access to one of the best escape options in the game. Most importantly, Dev is the only solo-play character whose abilities allow him to effectively manage the various group combat situations you'll have to deal with throughout the course of the game. He's not the only choice for solo players, but he is the best
Redfall: Worst and Best Multiplayer Characters
4. Jacob Boyer
3. Layla Ellison
2. Devinder "Dev" Crousley
1. Remedios "Remi" De La Rosa
Yes, Jacob's Raven companion offers valuable reconnaissance information to your team, but he doesn't bring much more to the party than that. Jacob's team buffs are…pretty bad. Even as a pure damage character, there are just other teammates that have more to offer in that department. Jacob is fine as a third or fourth teammate, but he's not a top option.
I expected to rank Layla higher than this, but the fact of the matter is that her Lift ability just feels so damn awkward. You can do some fun things with it during group play, but it's too gimmicky to ever become a consistent part of your strategy. While Layla's proximity abilities aren't the best for group play, her Umbrella skill remains absurdly powerful and her companion is more consistent when you're playing with someone who can lend a hand from time to time to help you quickly recharge it.
Dev is the biggest surprise so far as multiplayer characters go. He's still a pure damage dealer, but so many of his damage abilities passively offer some kind of buff to your teammates. Unlike Jacob, Dev's abilities allow him to do his thing while helping out his squad with more than just pure damage. His Translocator is honestly also a more consistent (but less exciting) version of Layla's Lift ability.
Finally, we have Remi. As a kind of Tank/Support hybrid character, Remi is pretty much the perfect teammate. Her C4 ability is much more effective when used in conjunction with other characters' skills, and her companion allows teammates to deal a ton of free damage to distracted enemies. Most importantly, her Ultimate is the best team ability in the game by a significant distance. If you're playing with more than one person, Remi needs to be in your party.