News
PS5 Pre-orders May Be a Nightmare but Sony Promises More PS5 Stock Than for PS4 Launch
Walmart, Amazon, Best Buy, Target, GameStop and other retailers might be out of PS5 pre-orders but Sony promises there will still be more PS5 in stock at launch than there were for the PS4.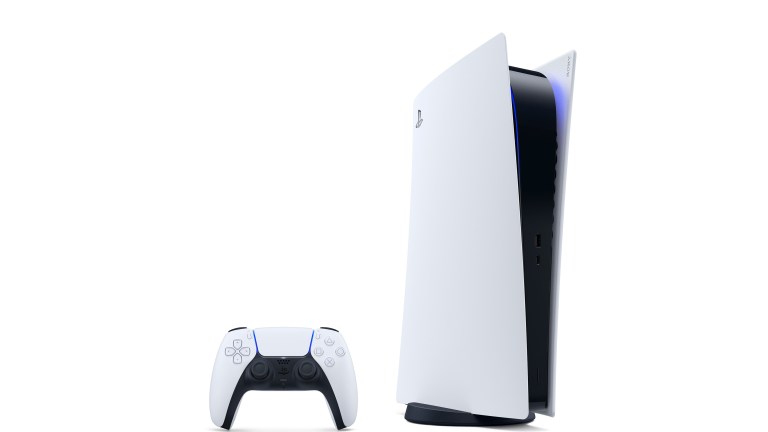 PlayStation 5 pre-orders kicked off earlier than planned yesterday, catching many fans by surprise and sending them scrambling to Walmart, Best Buy, Amazon, and other retailers to try and secure a next-gen Sony console. Digital storefronts went down, some customers were unable to check out, and others couldn't even put a PS5 in their carts. Most retailers sold out of PS5s within minutes. In short, it was pandemonium.
That said, if you didn't have a chance to secure yourself a PS5 this week, Sony says you shouldn't worry about console shortages at launch. In an interview with The Washington Post, PlayStation CEO Jim Ryan has assured fans that "Sony will have more PlayStation 5 units ready for sale than they had PlayStation 4 units in 2013."
The PS4 sold about 2.1 million units worldwide in its first two weeks, with 1 million of those units sold on launch day, according to WaPo. Six months later, Sony had sold 7.5 million PS4s, per Games Radar.
Industry analyst Daniel Ahmad estimated that about 10 million units would have been produced to hit those 7.5 million units sold by March 2014. If a recent Bloomberg report claiming that Sony was forced to cut down production from 15 million to 11 million PS5s by the end of March 2021 is to be believed, then the company should still be able to meet a similar demand for its new console.
That said, this isn't a normal year. As Nintendo learned earlier this year with Switch shortage, more and more people are looking towards video games for entertainment in the age of Covid-19 lockdowns. With most people stuck at home during the pandemic, Sony could be looking at increased demand for the PS5, one it could struggle to meet.
Sony shot down that Bloomberg report, of course, saying that there had been no changes in planned PS5 production numbers.
"While we do not release details related to manufacturing, the information provided by Bloomberg is false," says Sony. "We have not changed the production number for PlayStation 5 since the start of mass production."
So, should you panic if you haven't been able to pre-order the PS5 yet? No, there's still plenty of time to buy one ahead of the console's launch in November. As far as that goes, we're keeping track of all the retailers where you can pre-order a PS5 here.
The PlayStation 5 hits shelves on Nov. 12, with the standard consoles retailing at $499 and the disc-less all-digital edition set at $299.