News
Horizon Zero Dawn 2 Rumored to be In Development for PlayStation 5
Horizon Zero Dawn 2 has reportedly been moved to the PlayStation 5 and will seemingly become the middle part of a planned trilogy.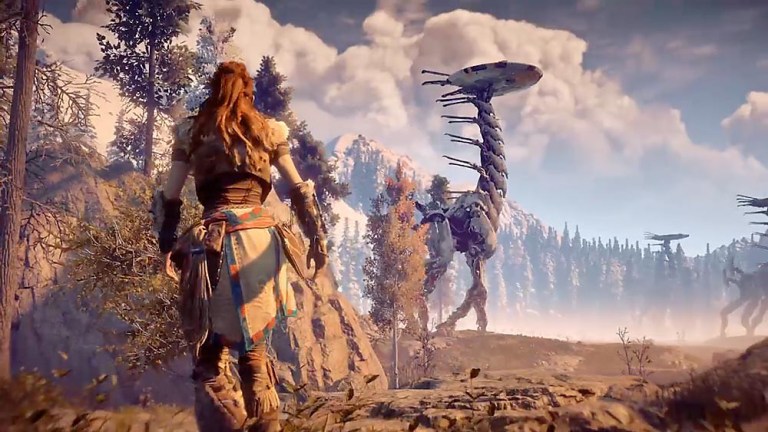 VGC is reporting that multiple sources have informed them that SIE and Guerrilla Games are planning on turning Horizon Zero Dawn into a trilogy starting with the release of Horizon Zero Dawn 2 for the PlayStation 5.
The report suggests that Guerrilla had ambitions to tell Horizon Zero Dawn as a trilogy story early on in the development process of the original game, but that plan didn't become formal until it was clear to everybody involved that the first game would be a success.
As it stands, it seems that developer Guerrilla Games originally intended to develop Horizon Zero Dawn 2 for the PlayStation 4. However, the report suggests that the development of that sequel has now moved to the PlayStation 5. While the current console timeline simply supports such a transition, it also sounds like Guerrilla's ambitions for that sequel may have necessitated a move to more powerful hardware.
Said ambitions reportedly include not only a larger in-game world and more ambitious story, but the inclusion of a co-op mode. It seems that Guerrilla hoped to include a co-op mode in the original game, but it just wasn't feasible at that time. This new co-op mode will either allow players to work through the main campaign together or otherwise play through a kind of side story designed specifically for that mode.
As for the rumored third part of that trilogy, it doesn't sound like anyone is talking about it in any kind of definitive terms at this time. Our best guess is that nothing is solid regarding the specifics of such a project but that it will almost certainly be developed unless Horizon Zero Dawn 2 proves to be a notable failure.
We highly doubt that will be the case, though. Not only did the original Horizon Zero Dawn sell well, but it was an overwhelming critical success. Sony has even made a somewhat unprecedented move by deciding to port the game to PC as part of what could turn out to be a revolutionary new initiative.
Even if Horizon Zero Dawn 2 doesn't end up being a PlayStation 5 launch game (which seems unlikely at this time), we imagine that it will end up doing quite well as long as it represents more of the general quality of the original title. If Guerrilla's ambitions for a new co-op mode pan out, though, then we get the feeling that the sequel could be so much more than that.
We'll bring you more information about the Horizon Zero Dawn franchise as it becomes available.