News
PlayStation 5 May Eventually Support "Overwhelming Majority" of PS4 Games
Sony has finally shared some more information regarding their PlayStation 5 backward compatibility plans.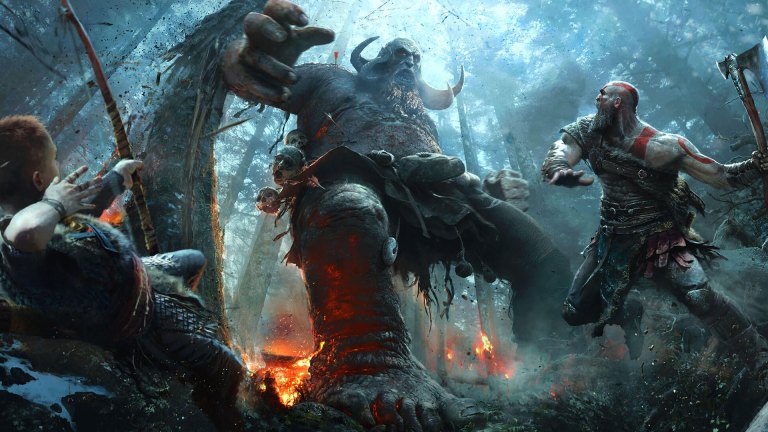 Sony clarified their intentions regarding the PlayStation 5's backward compatibility features after an initial statement created some confusion.
"A quick update on backward compatibility," reads a statement on the PlayStation blog. "With all of the amazing games in PS4's catalog, we've devoted significant efforts to enable our fans to play their favorites on PS5. We believe that the overwhelming majority of the 4,000+ PS4 titles will be playable on PS5."
Previously, Sony reps made the following statement regarding the PS5's backward compatibility support:
"Lastly, we're excited to confirm that the backwards compatibility features are working well," Sony says. "We recently took a look at the top 100 PS4 titles as ranked by play time, and we're expecting almost all of them to be playable at launch on PS5. With more than 4000 games published on PS4, we will continue the testing process and expand backwards compatibility coverage over time."
During the recent PS5 technical specs reveal video, PlayStation's chief architect Mark Cerny also noted that the PS5 will enhance the performance of supported PS4 games. Actually, that may be one of the features that are preventing Sony from simply bringing all PS4 titles to PS5. Cerny says that "the boost [to performance] is truly massive this time around and some game code can't handle it." As such, the team notes that "testing has to be done on a title-by-title basis."
This updated statement suggests that Sony is still testing games for their backward compatibility functionality and seemingly intend to work to support most of the PS4's games via PlayStation 5 at some point. What isn't entirely clear at this time is how many of those games will be supported at launch. We can assume that many of the best-selling first-party PS4 games (such as God of War and Spider-Man) will be supported at launch, but beyond that, it's up for debate concerning which games will and will not be immediately available.
It's also nice to hear that the PS4 games the PS5 does support will benefit from enhanced performance. We're willing to accept that performance boost may result in a compatibility delay for some games.
What's just as interesting is the fact that Sony is only talking about PS4 games. Since Microsoft has already stated that the Xbox Series X will support all Xbox 360 and Xbox games playable via the Xbox One (as well as Xbox One games)at launch, it stands to reason that Sony probably would have announced similar support if they had plans for it to be available in the near future. Since they did not, we're going to have to go ahead and advise you to not hold your breath for that feature.
Of course, there's still a strong possibility that the PS5 will be able to play older PlayStation titles via Sony's PlayStation Now service and digital downloads. We'll be sure to keep you updated regarding the condole's next-gen backward compatibility features as Sony releases more information on that subject.