News
PlayStation 5 UI Demo Showcases a Bold Leap Forward for Console Gaming
The PlayStation 5's UI will change the way that you explore the capabilities of both games and the console itself.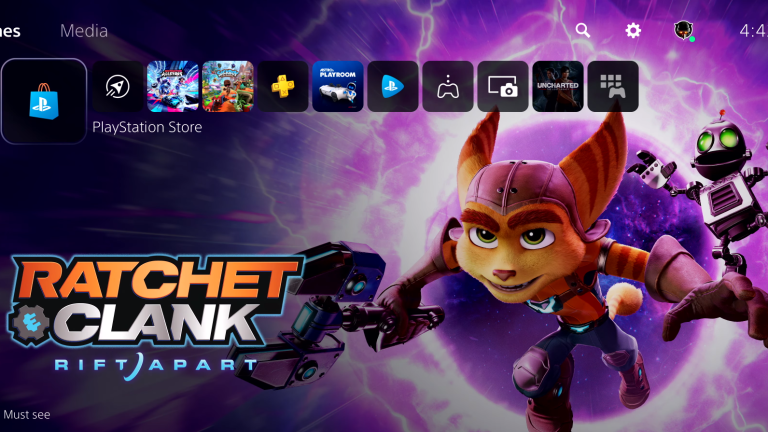 Despite strange rumors that suggested Burger King could reveal the PlayStation 5's UI, Sony went ahead and just released a breakdown of the next-gen console's interface themselves.
"With less than a month until launch, we're thrilled to share our very first look at the PlayStation 5 console's user experience," writes Hideaki Nishino, Senior Vice President, Platform Planning & Management, on the PlayStation blog. "The new UX is completely centered on the player – to provide you a truly next-generation experience with deeper immersion that quickly connects you to great games and a passionate gaming community."
The star of this show is what the PlayStation team calls the "Control Center." In its simplest form, this new feature allows you to access information typically available on the console's home screen without actually having to leave the game you're currently playing. That means you can do things like see what your friends are playing, jump to other games, or start a group chat and quickly pick up wherever you left off in the game you're playing.
Where the Control Center really gets interesting, though, is when you start to explore a new ability that the PlayStation team calls "Activities."
"Activities are displayed via on-screen cards in the Control Center, which enables you to discover new gameplay opportunities, go back to things you missed, jump directly into levels or challenges you want to play, and much more," says Nishino. "Some Activity cards can be put in picture-in-picture mode, so you can view them without having to leave the game."
The functionality of these cards is impressive. For instance, one may tell you about an in-game objective you missed and how long it will take to complete. This is also where you can access the previously revealed ability to view tutorial videos and other helpful guides if you need more information on how to get it done.
One of the more interesting cards the team showed off is one that will allow you to not only view what your friends are playing but "snap" a card on your screen in order to watch them play while you play your own game. Speaking of friends, another card will allow you to instantly join a friend's party in a multiplayer game without needing to exit your current game, load that title, and go through the typical matchmaking system. It doesn't sound like that functionality will necessarily be offered by all games, but the ability to perform that action at all is impressive.
You can check out the full demo of the PS5's UI right here:
While the PlayStation team hasn't revealed the console's full UI capabilities (we're still waiting to see what multimedia apps look like on the console), what we've seen so far is honestly much more than the relatively minor upgrade that we were expecting.
Whether or not you ultimately use these new features will come down to a matter of preference, but the way that Sony is trying to integrate so many features that previously either required you to leave a game (or even access a second screen) into the game itself certainly feels like a bold step forward.