Features
Switch 2 vs. Switch Pro: Which Console Should Nintendo Release Next?
We're coming closer to the release of Nintendo's next console, but should it be the Switch 2 or the Switch Pro?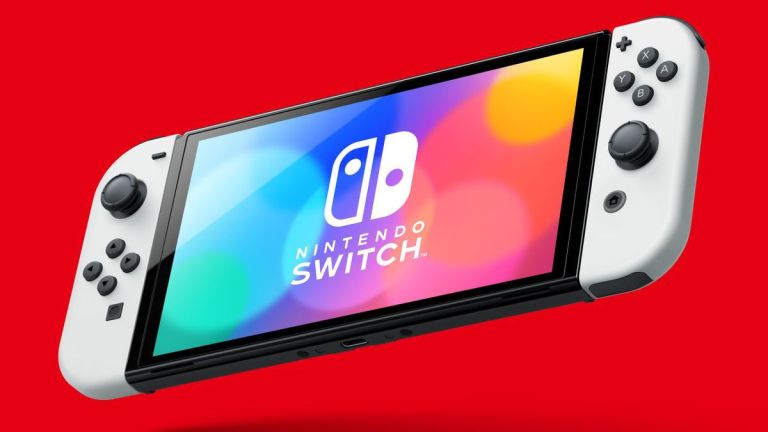 As we talked about in our look at the best console of 2022, Nintendo is in a strange spot at the moment. Despite the Switch's success, they are clearly in need of a hardware upgrade that will allow them to keep up with modern gaming trends and grow beyond the Switch's increasingly limited capabilities. Now, we're all left to wonder whether or not Nintendo's next console will be the Switch Pro or the "Switch 2."
For quite some time, we've heard rumors of a console simply known as the "Nintendo Switch Pro." At least that's the name that's been given to a rumored upgraded version of the Switch that will offer 4K resolutions and other performance enhancements. There was a time when such a console seemed inevitable. However, the Switch Pro has obviously not been released as of yet. Some say it has merely been delayed because of supply shortages, market instability, and other logistical hurdles. Others argue it was never really part of Nintendo's plan.
Now, Digital Foundry and other insider outlets are reporting that Nintendo is no longer working on Switch Pro hardware. In fact, it's been suggested that Nintendo could release a new console by 2024. That date is possibly supported by a tweet from GamesIndustry.biz's Christopher Dring which suggests that once The Legend of Zelda: Tears of the Kingdom is released later this year, Nintendo doesn't have a "significant game" in their anticipated lineup for "quite some time." There are many ways to interpret that information, though you'll forgive those who believe it could be taken to mean that Nintendo is saving some major releases for their next generation of hardware.
What Nintendo will do remains to be seen. However, the matter of what the company should do next is very much up for debate. With that in mind, here's a look at the pros and cons of both the Switch Pro and Switch 2 as Nintendo's next hardware release.
Why Nintendo's Next Console Should be the Switch Pro
Simply put, many of the reasons why people have been talking about the Switch Pro for so long are the same reasons why it should be Nintendo's next hardware release.
People love the Nintendo Switch. The console's historic sales reveal its market success, but the Switch's true legacy is found in the excited voices of owners who speak glowingly about it. The Switch is a genuine hardware phenomenon that has stolen the hearts of various kinds of gamers. It's a fundamentally fantastic piece of hardware bolstered by an incredible collection of games.
However, even those who love their Switch will have a hard time arguing against the fact that the console is showing its age. The Switch wasn't a powerhouse out of the gate, and its performance shortcomings have only become more apparent over the years. Yes, the Switch OLED offered handheld Switch fans some much-needed improvements, but it only can only do so much for Switch games. The poor performance of major titles like Pokémon Scarlet and Violet raises reasonable questions about whether or not we've reached the absolute limits of what the Switch can do.
In theory, a device like the Switch Pro extends those limits. While there is no way the Switch will ever be as powerful as the PS5 or Xbox Series X, that's not necessarily what Switch Pro advocates are looking for. They want better load times, 4K output resolution, and the slightly more powerful components needed to allow the Switch to better support more modern gaming experiences (most notably, larger open-world titles). In short, they want a better Switch. The Switch is a gold mine, and you don't abandon a gold mine just because part of it has run dry. Instead, you dig a little deeper.
Besides, there are millions of the Switch's 118 million+ owners who probably don't even want to upgrade their console yet. They're perfectly happy playing Mario Kart 8 Deluxe and a few indie/retro titles. Theoretically, a Switch Pro satisfies those Switch owners as well. If you're happy with your Switch, you don't need to do anything. If you want a more powerful Switch, there's one out there for you that probably costs less than an entirely new console would.
It may be a long time before another gaming console matches or surpasses the Switch's sales success and cultural impact. That being the case, why should Nintendo be in such a hurry to abandon it when they could simply extend the console's lifespan?
Why Nintendo's Next Console Should be the Switch 2
As noted above, a Switch Pro theoretically allows the Switch to better support more advanced and demanding games. However, a next-gen "Switch 2" absolutely accomplishes that same feat and offers so much more.
A Switch Pro may offer improved performance, but the Switch 2 could offer entirely new experiences. A developer making a game for the Switch Pro still needs to make sure that game can run on the base Switch. That game will run better on the Switch Pro, but it will ultimately always be somewhat limited by the base Switch's performance. A game like Tears of the Kingdom may very well represent about as much as we can expect from a Switch game not supported by cloud technology. A Switch Pro will make that game run a bit smoother and load a little more quickly, but there are limits.
Again, some Switch owners may be fine with all of that and simply want the console and games they already love to perform just a bit better. However, the fact of the matter is that the Switch is turning six this year. It's been a strange six years, but even the best-selling PlayStation 2 was replaced by the PlayStation 3 in six years. Six to seven years is about as long as a relatively modern console lasts, and the Switch is coming up to that breakpoint whether fans want it to or not.
At this point, Nintendo has to know they're going to need to invest money in one kind of Switch upgrade or another. Given that most technology companies are still dealing with some significant supply shortages and other issues contributing to rising costs, Nintendo has to be wondering if it's worth it to invest so much money in an incremental upgrade when they could invest a little more money in their long-term hardware future.
Honestly, some Switch fans may be facing a similar dilemma whether they realize it or not. Let's say the Switch Pro debuts at $400 and the Switch 2 will cost $450. Let's also assume the Switch 2 is going to debut no later than 2025 even if the Pro is released this year. Even hardcore fans may balk at the prospect of spending that much money over the course of a few years when they could just bite the bullet and spend a little more on entirely new hardware instead.
As cynical as it may seem, inevitability really is the best argument for the Switch 2. The Switch will not last forever, and even the best possible version of the Switch Pro can only extend that console's run by a few more years. We may be left saying that we should have received a Switch Pro at some point, but that doesn't mean that we haven't reached the point where the better move is to start looking toward the future.
Should Nintendo Release the Switch Pro or Switch 2?
Again, this entire discussion is based on numerous assumptions. Even the names of these hypothetical consoles are just guesses. We have an idea of what those consoles may offer, but we don't know anything definitive about either of those potential pieces of hardware.
At the moment, though, it really does feel like the rumored Switch 2 is not only going to be Nintendo's next major hardware release but is the console that Nintendo should release next.
As noted above, I think Nintendo made a small mistake by not releasing a Switch Pro already. Obviously, their possible plans to do so were likely impacted by numerous factors outside of their control, but there was a time when such a device really seemed inevitable and necessary. The Switch would have benefited from such an upgrade, and such an upgrade may have given us a little more perspective on what we really want from a truly "next-gen" piece of Switch hardware.
At this point, though, it's hard not to look at the calendar and realize that it's 2023. Yes, it feels like we all lost a few years of our lives in the last few years, but Nintendo can't act like the last few years were actually paused and that they can proportionality extend the Switch's run to make up for that lost time. It seems to make more business sense for them to look toward the future.
My one caveat to that argument is the possibility that Nintendo's next hardware release will be something entirely different from the Switch. While I'm kind of curious to see what crazy piece of new hardware Nintendo may come up with, I think the Switch's best quality remains the core concept of its design. It would be incredibly disappointing to learn that the next Nintendo console will not only not utilize the Switch's hybrid format but will potentially not directly support Nintendo Switch games. If that's the case…well, maybe it really is best if they find a way to keep the Switch alive, even if it means making some unusual decisions or potentially supporting multiple generations of hardware.