News
Nintendo 3DS Production Has Officially Ended
The Nintendo 3DS' impressive run is coming to and end as Nintendo officially ceases production of the handheld hardware.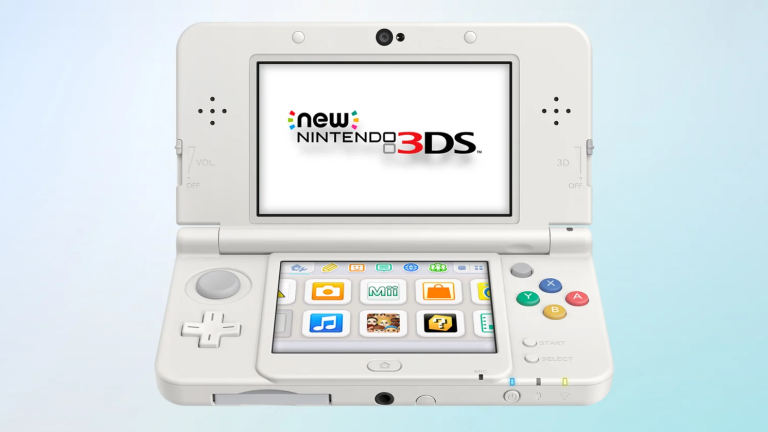 Nintendo is officially ending production of their various Nintendo 3DS handheld devices.
"We can confirm that the manufacturing of the Nintendo 3DS family of systems has ended," said a Nintendo spokesperson in a statement to GamesIndustry.biz. "Nintendo and third-party games for the Nintendo 3DS family of systems will continue to be available in Nintendo eShop, on Nintendo.com, and at retail."
First reported by Japanese Nintendo, Nintendo later updated their Japanese and UK websites with a statement that noted they are ceasing production of all 3DS models. The latter website specifically indicates that "The manufacturing of the Nintendo 3DS family of systems has ended." Interestingly, no such note appears on the U.S. Nintendo 3DS page, but attempting to launch that section of the Nintendo store will just redirect you back to the Nintendo home page.
While it seems that some third-party retailers may still have some Nintendo 3DS and 2DS models in stock, Nintendo is no longer selling any hardware unites associated with the 3DS brand via their website. As they mention in the statement above, though, you will still be able to purchase 3DS games, and it also seems that they intend to continue to operate the 3DS eShop for the foreseeable future.
It's hard to say that this move comes as a surprise. With Nintendo reportedly planning to manufacture and ship a new Switch model sometime in 2021, it makes sense that they would cease production of other hardware platforms in order to free up space in their various manufacturing centers and more easily dedicate necessary financial resources to the production of their flagship device. Of course, many speculated the Nintendo Switch's handheld functionality may have expedited Nintendo's decision to end the 3DS brand.
As for the 3DS…well, it had a good run. At first, Nintendo struggled to utilize and market the 3D abilities of the device, which led many to label it as an unnecessary follow-up to the legendary Nintendo DS. Over time, though, Nintendo released various 3DS iterations and alterations which gradually fixed the original 3DS' biggest flaws. Those hardware improvements, along with a small army of classic games exclusive to the 3DS family, eventually helped the 3DS become the 11th best-selling video game hardware brand of all-time.
The question now is whether or not Nintendo will manufacture another handheld device or if they will simply stick with Switch-like consoles and their mobile game interests. We'd guess that the latter is more likely, but it's certainly a little sad to think we've seen the last fully-fledged Nintendo handheld gaming device.