News
Pikmin 3 Deluxe Coming to Nintendo Switch in October
Pikmin 3 Deluxe revives a Wii U classic on the Nintendo Switch. Here's what you need to know: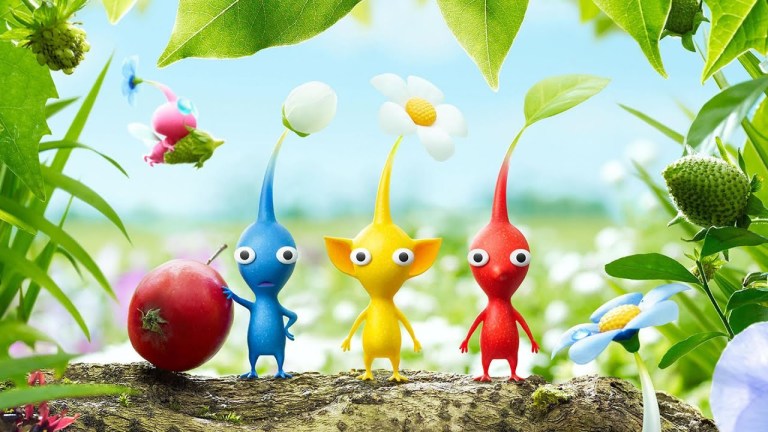 Nintendo has shockingly revealed via Twitter that Pikmin 3 is being re-released on Nintendo Switch as Pikmin 3 Deluxe.
Interestingly, this announcement comes just a day after the seventh anniversary of the North American release of Pikmin 3 on the Wii U. While some fans hoped that Nintendo may choose to re-release the game around this time (or even reveal more information about Pikmin 4) expectations weren't high for either considering that Nintendo hasn't really talked much about the Pikmin franchise in an official capacity for quite some time.
While much of what we know about Pikmin 3 Deluxe is limited to the information shared in the tweet above, the game's website does expand on some of those early details.
For instance, it sounds like there will not only be new difficulty modes but enhanced accessibility options which allow you to enable features such as hints and lock-on targeting. We recently praised games like The Last of Us Part 2 and Ghost of Tsushima which featured intelligent approaches to modifying a game's difficulty level, and it seems that Pikmin 3 Deluxe will include similar options.
The website doesn't reveal more about those new story missions, but it reiterates that they will be added to Pikmin 3 Deluxe alongside the sequel's original collection of DLC. The website also notes that the new content will be limited to "side-story missions featuring Olimar and Louie," but we imagine that Pikmin fans will be happy to receive new content in whatever form it may take.
Then again, part of the reason why this release is so exciting is that we could easily argue that not enough people gave Pikmin 3 a chance in the first place. Like so many games released on the Wii U, Pikmin 3 offered a great experience that was burdened by the flaws of a…less-than-stellar Nintendo console. Much like Mario Kart 8 and Donkey Kong Country: Tropical Freeze, there's hope that Pikmin 3's re-release on the Nintendo Switch will help ensure that the game earns some of the success it was partially denied the first time around.
So while we're still waiting to hear more about Pikmin 4 (and some other major Nintendo sequels) we're thrilled to hear that Pikmin 3 Deluxe is scheduled to be released for Nintendo Switch on October 30. Nintendo has also stated that they'll release a "full site" for the game soon, so we'll be sure to update you with additional details as soon as those become available.